The guys over at Sensor Tower sent us over a listing of October's top downloaded iOS games. We've posted these kinds of lists before with data that Apple provided, but they never gave us any actual numbers, as in true Apple fashion, they're not into specifics. Sensor Tower is a bit different, and while they (obviously) don't have direct access to iTunes statistics like Apple does, they're an analytics platform that is fed tons of data which they calculate these kind of conclusions from. Sensor Tower (and the developers who use their service) believe their data has a high degree of accuracy.
So, with that minor caveat out of the way, here's what they figure the top downloaded games were in October with the numbers of downloads they're estimating: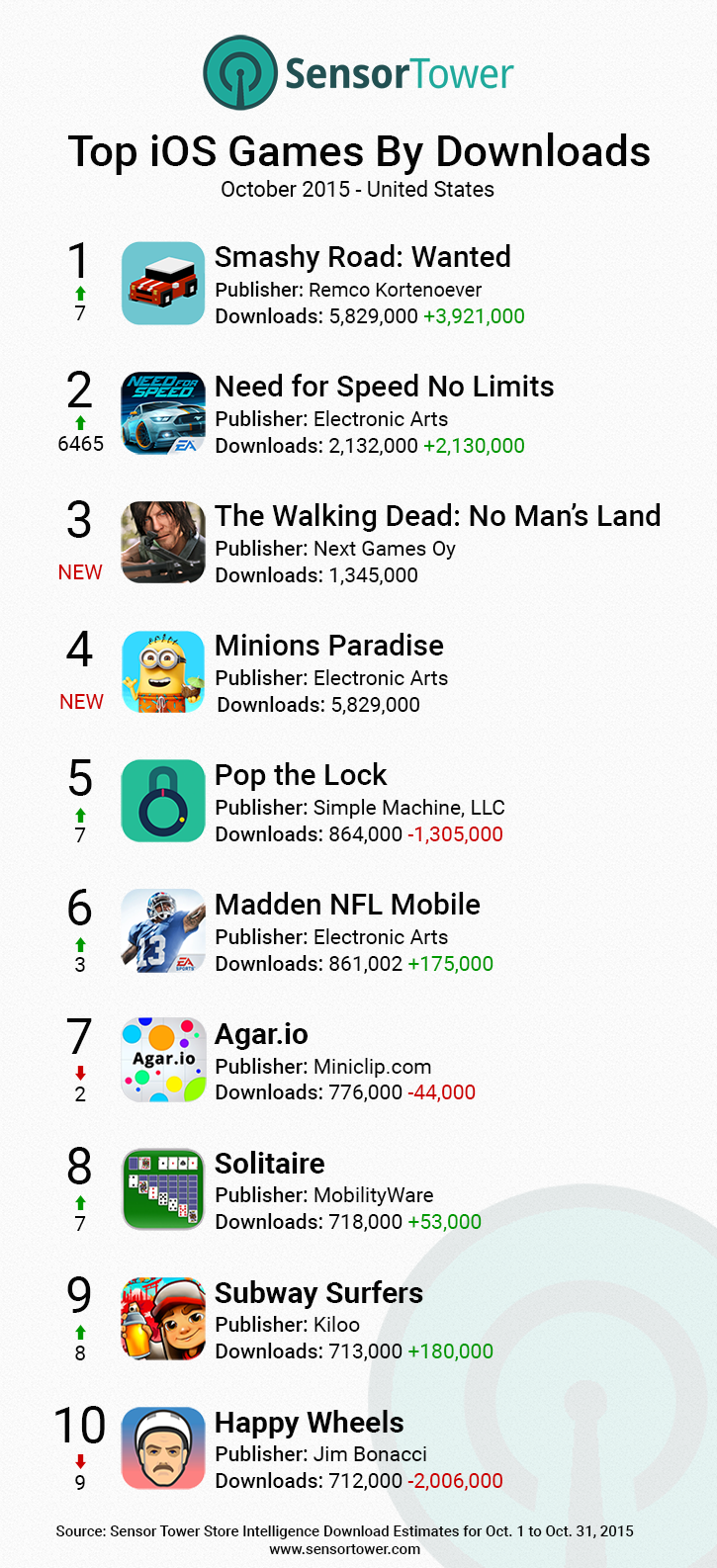 It's crazy to still see Solitaire doing so well. The developer who grabbed the simple name "Solitaire" back in the day continues to hit the jackpot. That game has performed consistently well basically forever. Anyway, if you're into App Store analytics, statistics, and interesting conclusions drawn from random App Store usage data, definitely give the Sensor Tower blog a look.