Calling all adventurers, the brand new Hearthstone single player adventure, The League of Explorers, is now live. Players who are brave enough to join Reno Jackson and journey through the Temple of Orsis will earn a bunch of new cards and one piece of The Staff of Origination.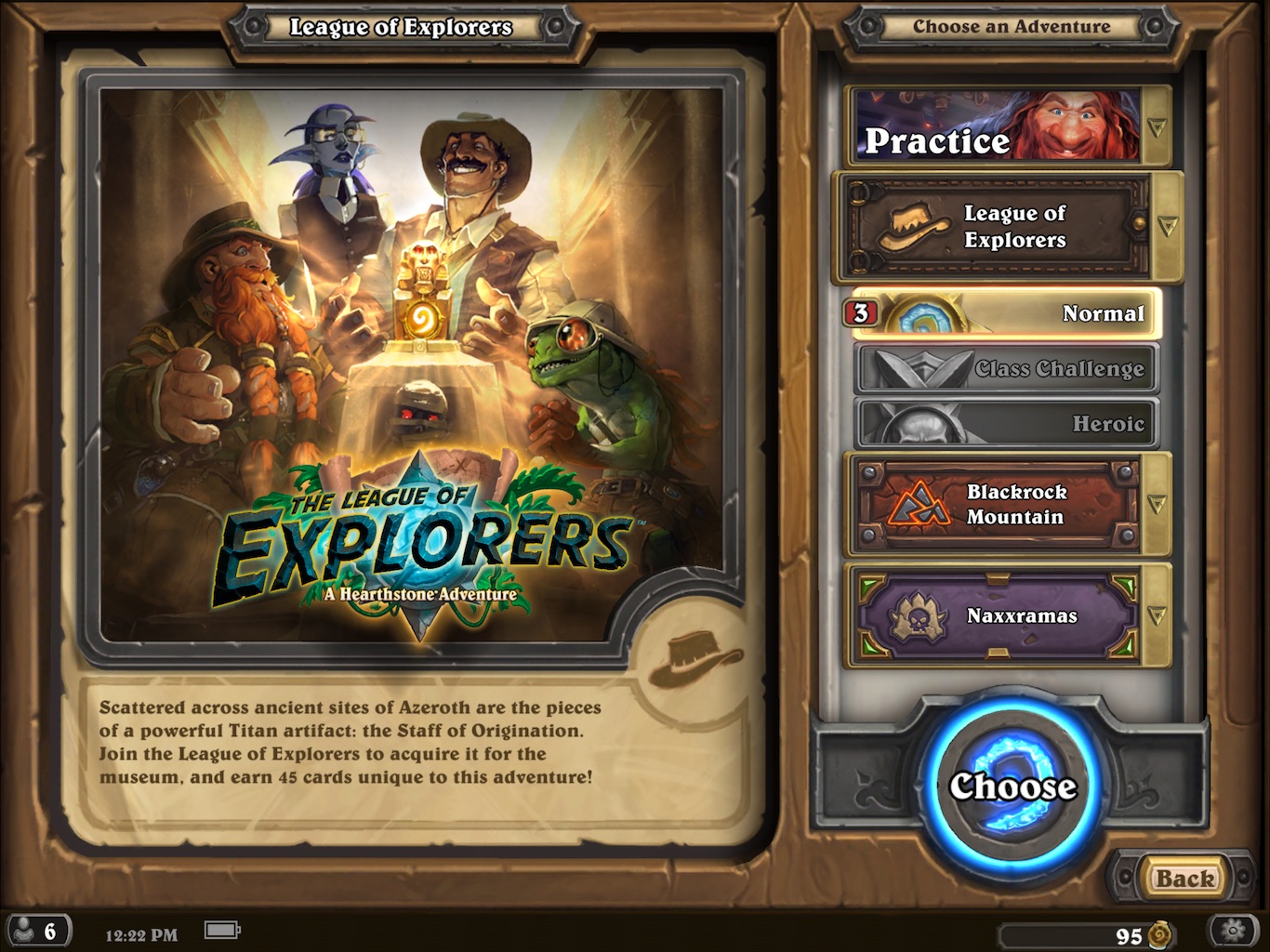 I posted a quick hands on of one of the encounters from the new expansion that was featured at Blizzcon, and totally dig it. I love that they're breaking away from following a hyper-predictable cycle of old raid dungeons and doing something totally unexpected with the game.
So, what are you waiting for? If you play Hearthstone, don't waste any time grabbing this adventure. If you don't play Hearthstone, here's your opportunity to leave your absolute wittiest comment about HearthStone arcade posting Hearthstone news!