Here we are with another busy week of new iPhone games. Lots of stuff popping up earlier this week like Zodiac and Le Havre, and just today both Tiny Rogue and Lost Horizon jumped the normal release time gun. What is this chaos? It's like I don't even know anything anymore. Besides those pretty high-profile releases I've just mentioned, there's plenty of other stuff on deck tonight so check out all the games below and let us know what you're getting!
---
Amazing Loot Grind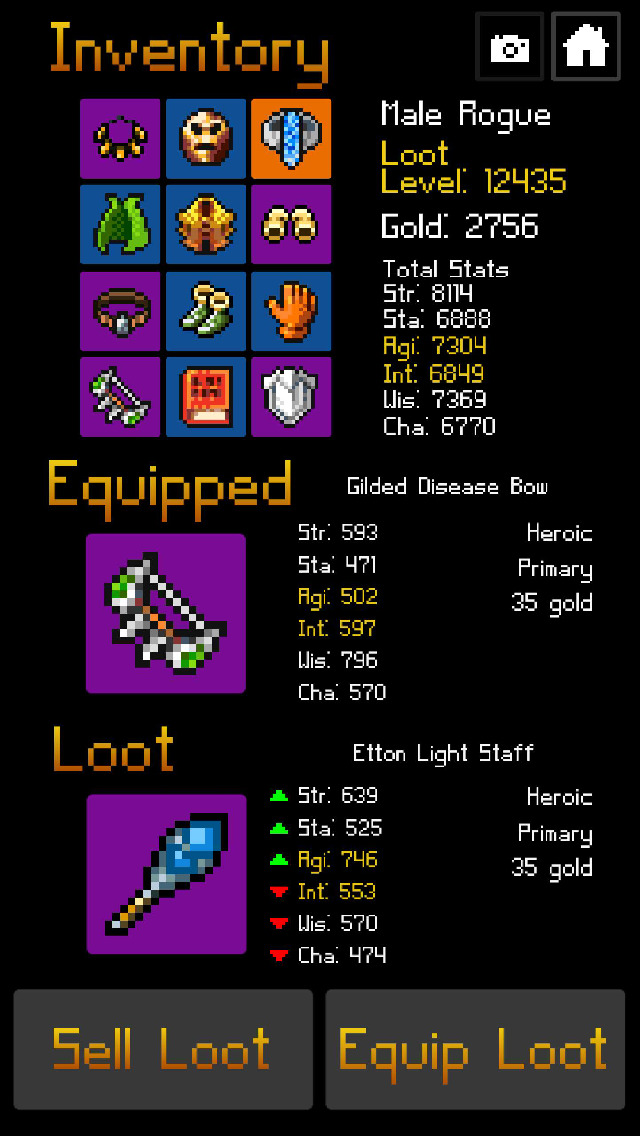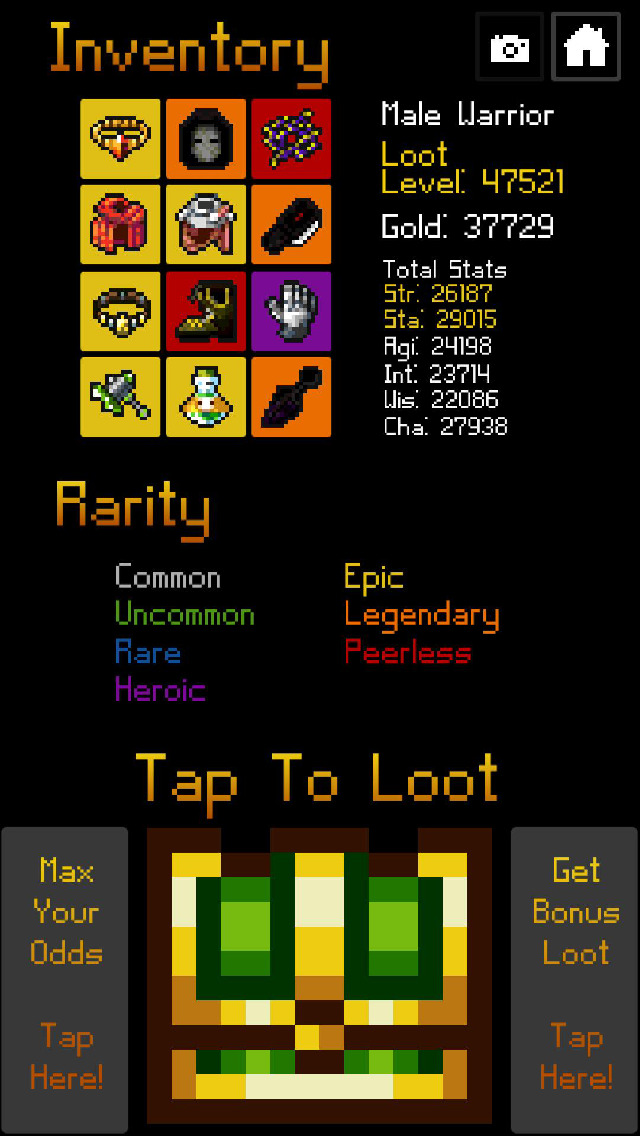 iTunes Description
All the fun of opening the chest, without having to run the dungeon! The evil wizard, RNG, has stolen all of your hard-earned loot, and hidden it in countless treasure chests! To get it back, you must use your skill at opening treasure chests, to, well… open treasure chests. Open the chest, get loot, and equip it to increase your odds of getting even better loot. Grind until you get the best loot!

– Over 1400 pieces of loot to collect!
– 7 levels of loot rarity to grind!
– Endless chests to open!
Forum Thread: Amazing Loot Grind (By Michael T Astolfi)
---
Artificial Defense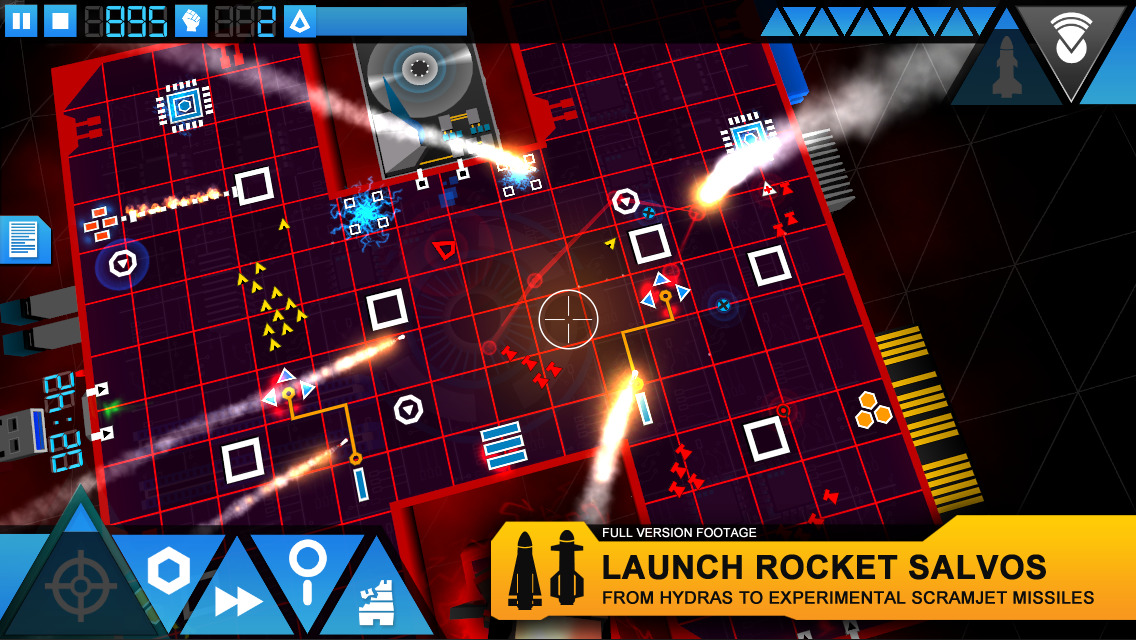 iTunes Description
The game in 2 sentences:
Artificial Defense a real-time-strategy, orbital-shooter game in an artificial, virtual reality setting. You are the machine, a mighty computer-system, defending its servers against swarms of intruding creeps.

What is your job?
Fire off miniguns, launch hellfire missiles, drop incinerating hades-bombs and asteroids, deploy mighty railgun and acid towers and spawn your own Intrusion Counter Measures (ICMs) to re-conquer corrupted databases and firewalls. Earn RAM and upgrade your arsenal and hardware-level. Start as an analog punch-tape system and evolve to a quantum A.I. computer.
Forum Thread: Artificial Defense (by Thiemo Bolder)
---
Asgard Run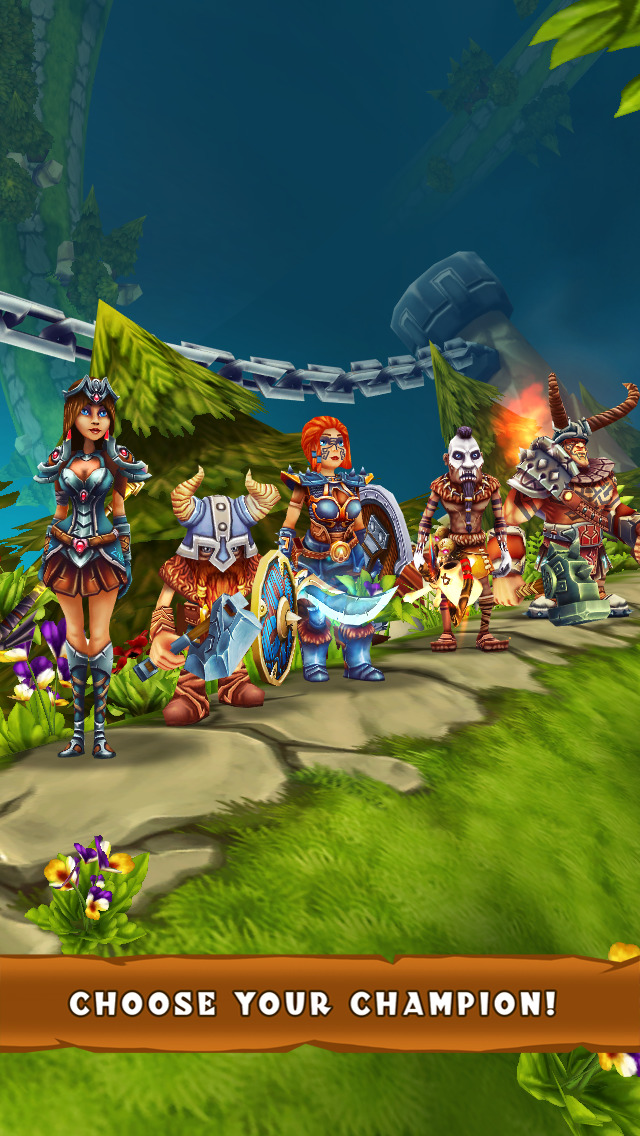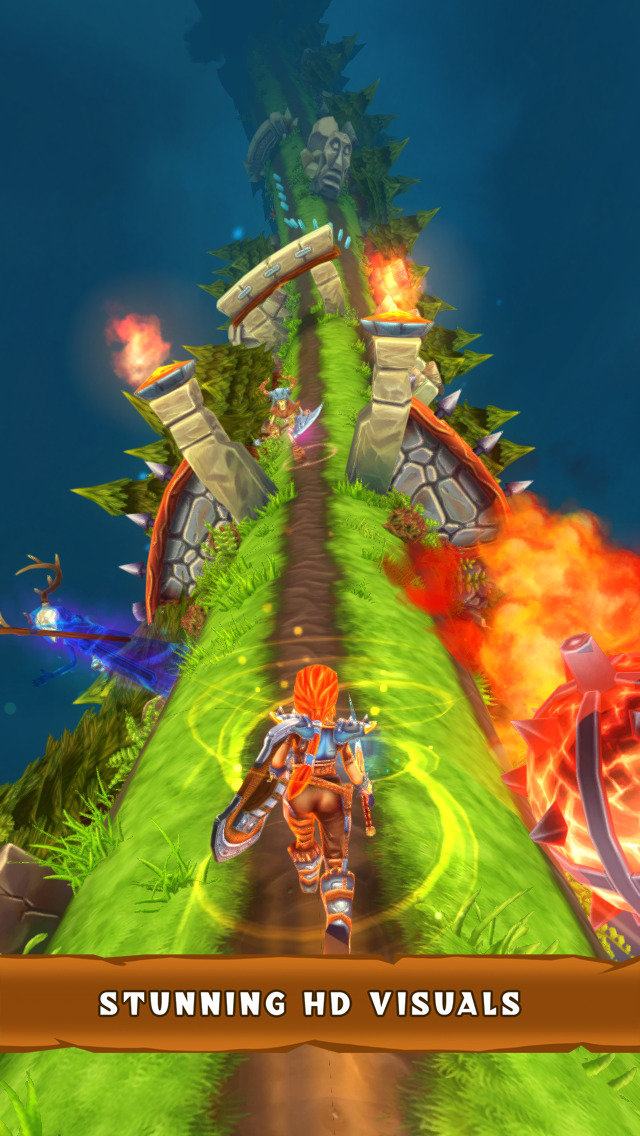 iTunes Description
The most exciting running game on the App Store!

Sprint into a high-speed adventure with your chosen hero on a quest to save Asgard! Use speedy reflexes to avoid hazards and grab awesome power-ups. Time epic attacks against gruesome mythological foes in high-speed running battles. Jump, slide, turn, and even fly across the stunning fantasy landscape in your quest to stand proud among the gods of Asgard!
Forum Thread: Asgard Run (by Ayopa Games LLC)
---
Blade Waltz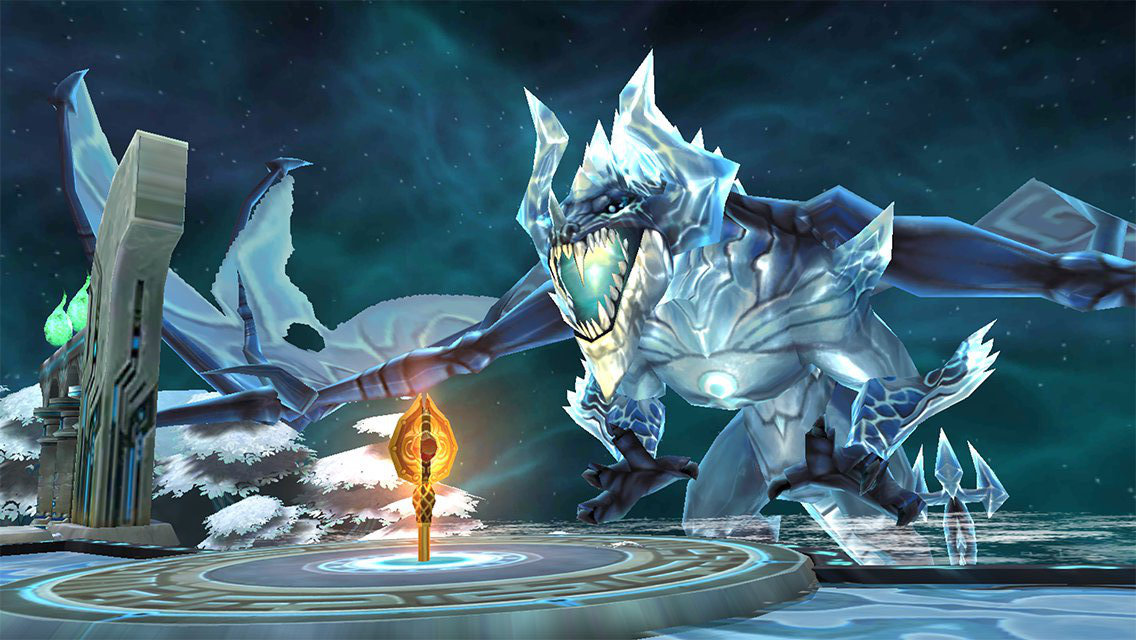 iTunes Description
Rule over the rhythms of battle! Lose yourself in beautiful, combo-action RPG with Blade Waltz!

■A True, Action RPG
Do you still upgrade one character at a time? Upgrade all your characters at once in Blade Waltz! Never waste gear! In Blade Waltz, even Starter Gear can be upgraded into fully-loaded Legendary gear! Simple, yet stunning combination attacks coupled with powerful finishing moves, make this And at the end of your epic journey, discover an epic, breathtaking cinematic ending!game more than your average mobile RPG!
Forum Thread: Blade Waltz (by Netmarble Games Corp.)
---
Booger Boing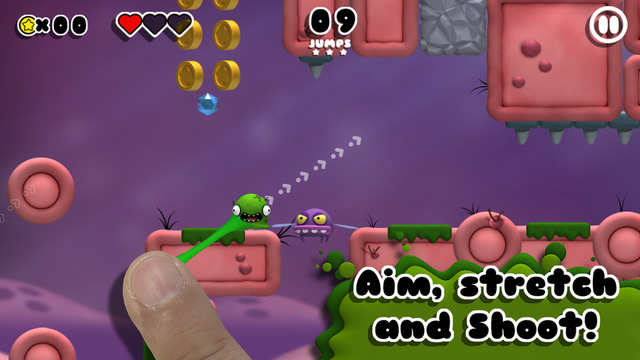 iTunes Description
There is a yucky and wonderful world inside your nose, is up to you to explore it! Use your finger to stretch and sling our heroic little booger. Calculate the strength and angle of each shot in order to jump, bounce, stick and splat through challenging and exiting levels collecting coins and treasures while avoiding pitfalls and vicious nasal residents! Who knew nose picking was so fun?
With wonderful graphics, awesome gameplay, and excellent music, Booger Boing assures hours of disgusting fun!
Forum Thread: Booger Boing (by Chechesoft)
---
Color Jump!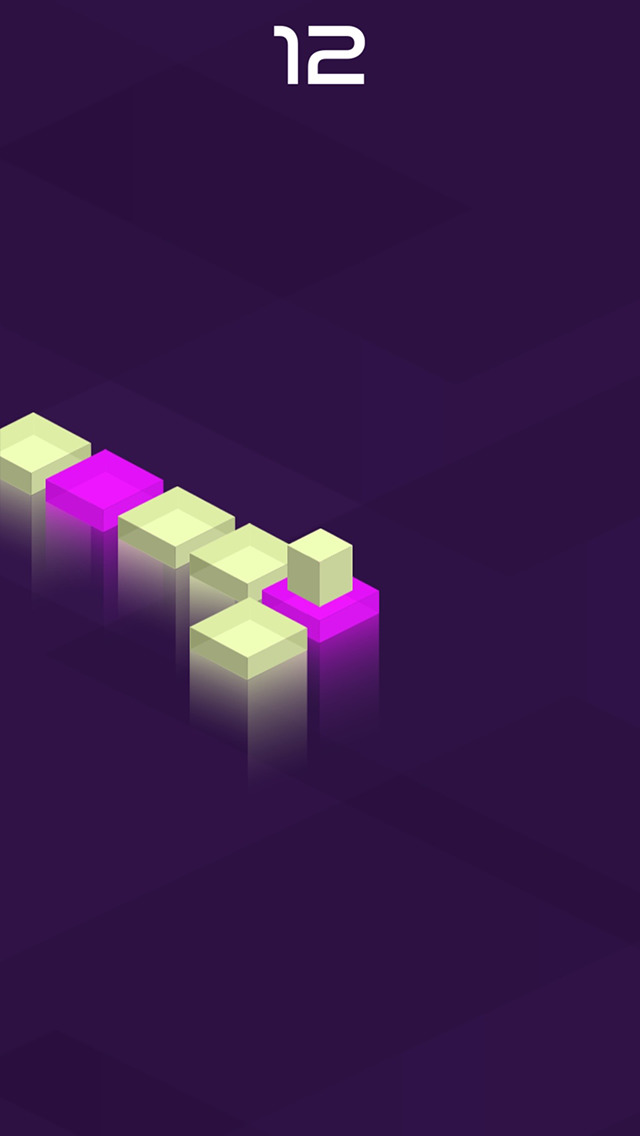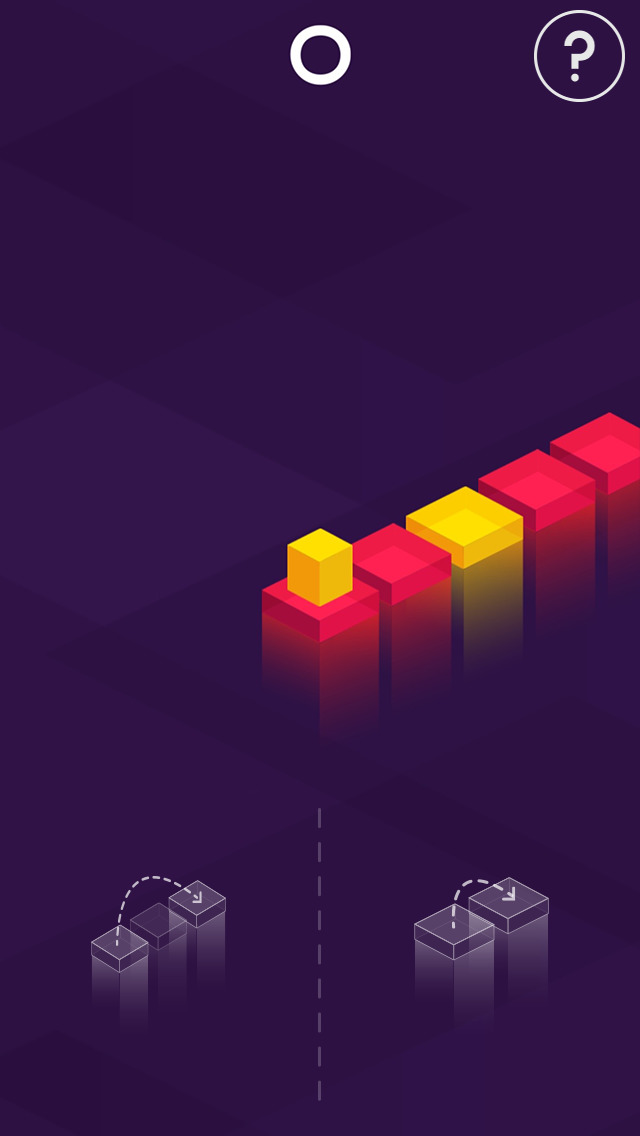 iTunes Description
Help your cube travel through a world of changing colors! Tap to make your cube jump on the correctly colored platform to avoid falling to your doom. How far can you jump?

How to Play:
• Tap on the Left side to jump 2 spaces
• Tap on the Right side to jump 1 space
Forum Thread: Color Jump! (by Appsolute Games LLC)
---
Cornered by Zombies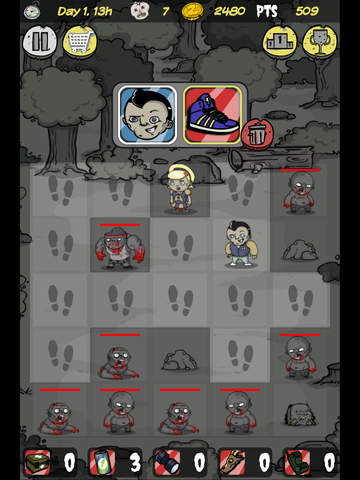 iTunes Description
You are caught in the middle of a zombie invasion with only a small weapon and those you find during the fight to defend yourself. Each hour, each movement and each attack counts. How long can you survive?
Forum Thread: Cornered by zombies (by Screaming Goat Studio)
---
Doomsday Craft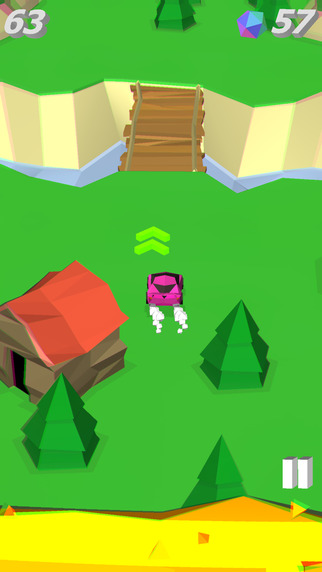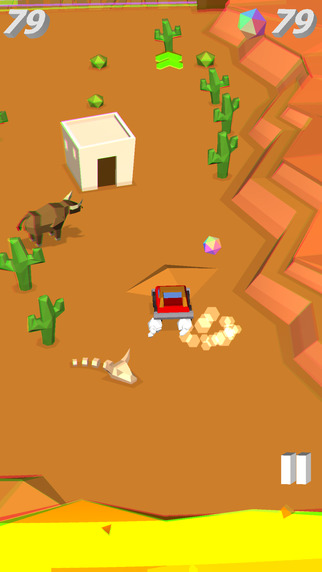 iTunes Description
Doomsday has arrived. Jump in your vehicle and try to outrun the apocalypse. See how long you can outrun the end of days using a wide variety of vehicles.

Mine obstacles for 'Ore' while trying to survive as long as possible. Use the 'Ore' to upgrade your vehicle or buy new vehicles in between turns.

Each vehicle has unique capabilities and music. Try to collect them all.
Forum Thread: Doomsday Craft (By Charles J. Carr)
---
Eternal Arena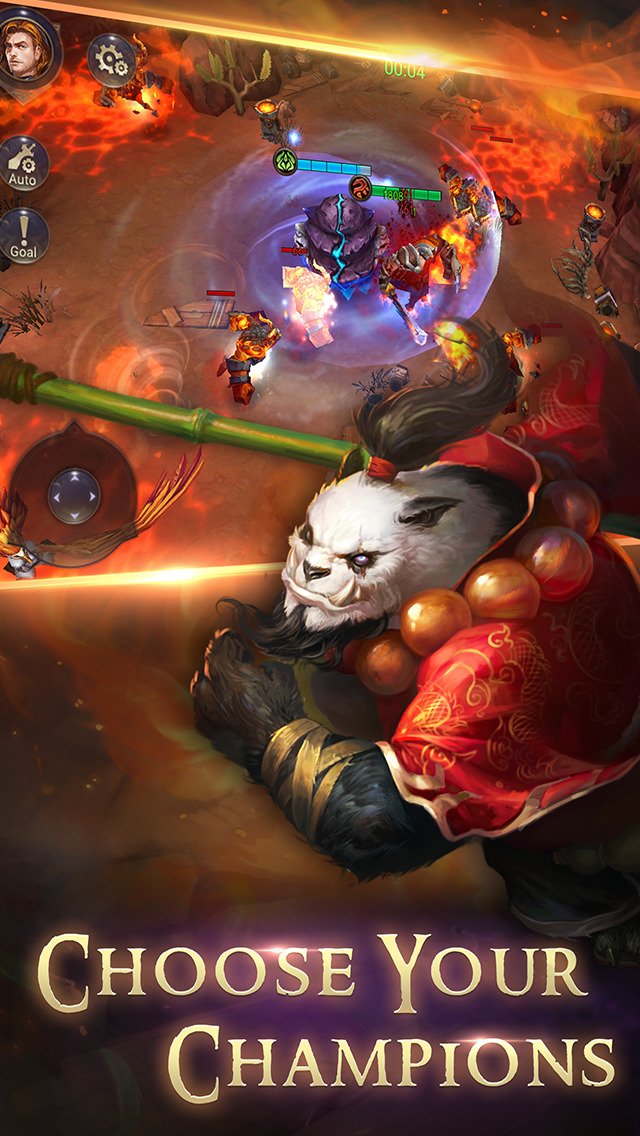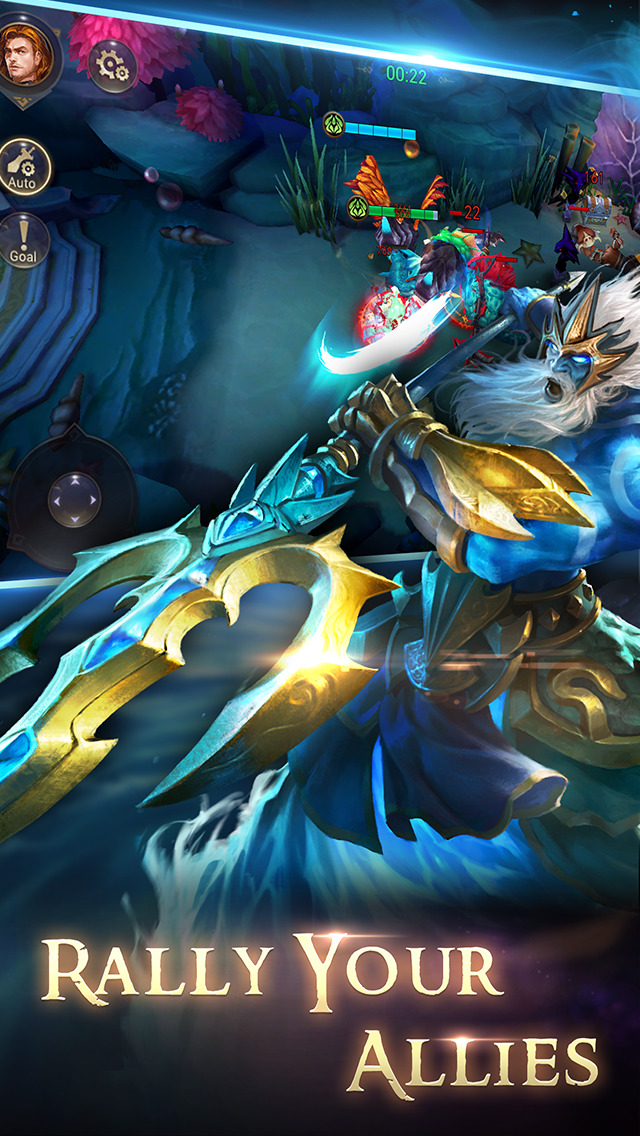 iTunes Description
The world of Etryna is governed by powerful magic and mighty warriors, and it's up to you to unite legions of feuding factions against their common enemy: a mysterious villain known as the Master. Learn to harness your psychic powers as you lead up to three heroes at once in combat. Build your army, and save the world!
Eternal Arena is a fast-paced, Action-RPG. The game features over 35 playable characters, daily missions, and an expansive single-player storyline. Train your team in Story mode, then dominate other players online in Ranked PvP challenges. You can even battle your friends over local Wi-Fi!
Forum Thread: Eternal Arena (by NetEase Games)
---
Five Minutes Before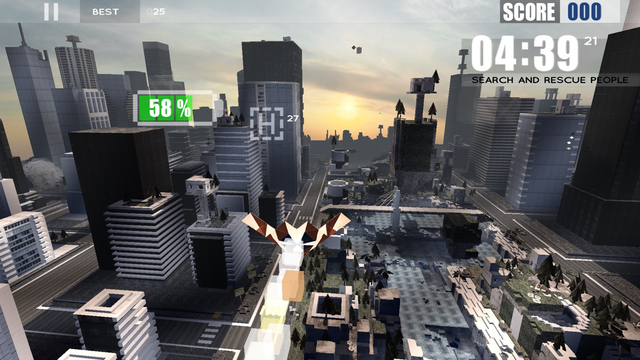 iTunes Description
Everybody is on the rooftops, waiting for the end of the world. You've got five minutes to rescue and evacuate people. It's too late to save our planet but you can save lives. Many lives.

AN INTENSE GAMEPLAY
You have only 300 seconds to save people. Remember, you'll have to evacuate the planet before the end of the world!!!

A UNIQUE GAMEPLAY
Learn to fly with this gorgeous aircraft. Learn to control this propulsion engine will be a truly new gaming experience.
Forum Thread: Five Minutes Before (by Odenis Studio)
---
Force Pop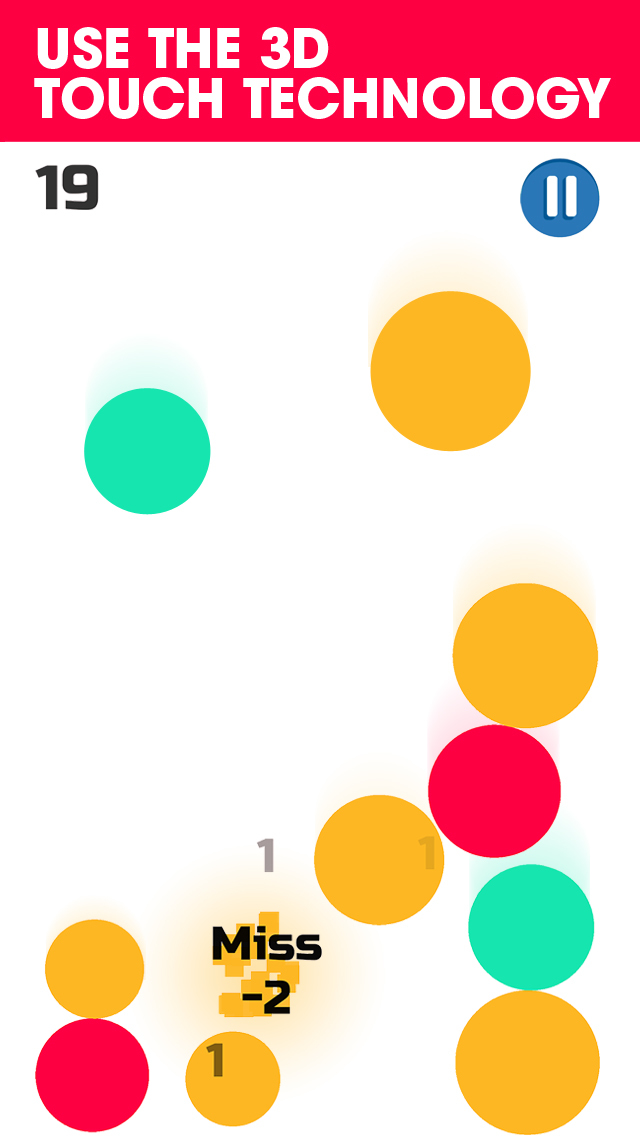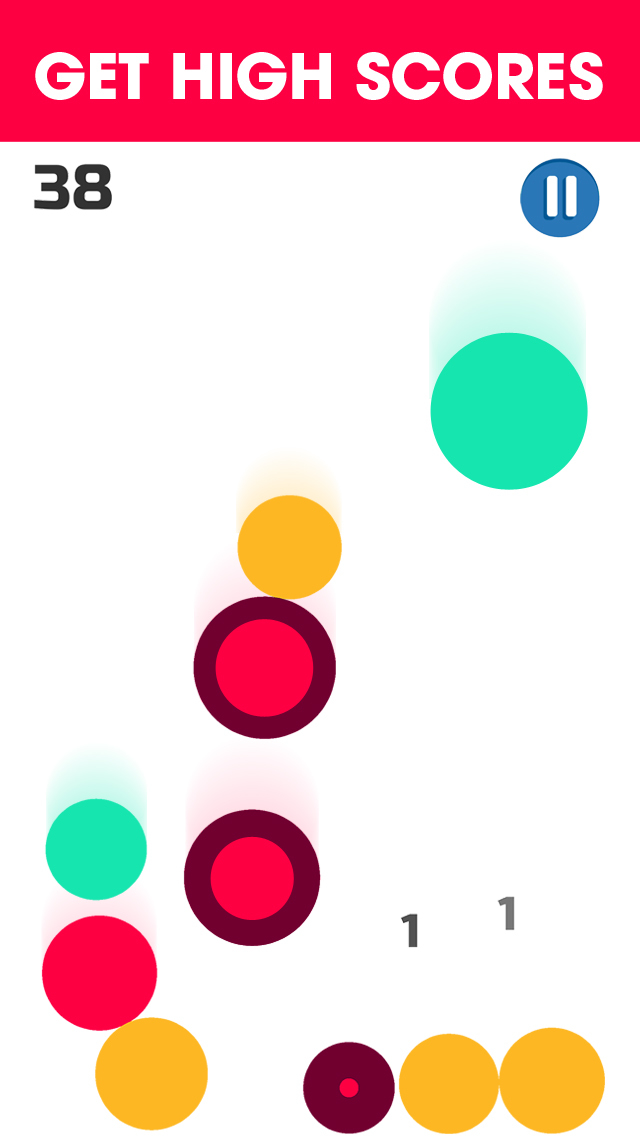 iTunes Description
Use your new iPhone 6S or 6S+ to the maximum in this simple and catchy game, made for 3D Touch technology. Show the world that you are best at using new mobile technology and beat the highest score. Challenge your friends in this great game!

Unique gameplay, mistake doesn't mean the end! Bad decision or reaction only lowers your score and makes a bit of a mess. So never give up! And tap as much as you can!
Forum Thread: Force Pop (by Rostislav)
---
Frosty The Assassin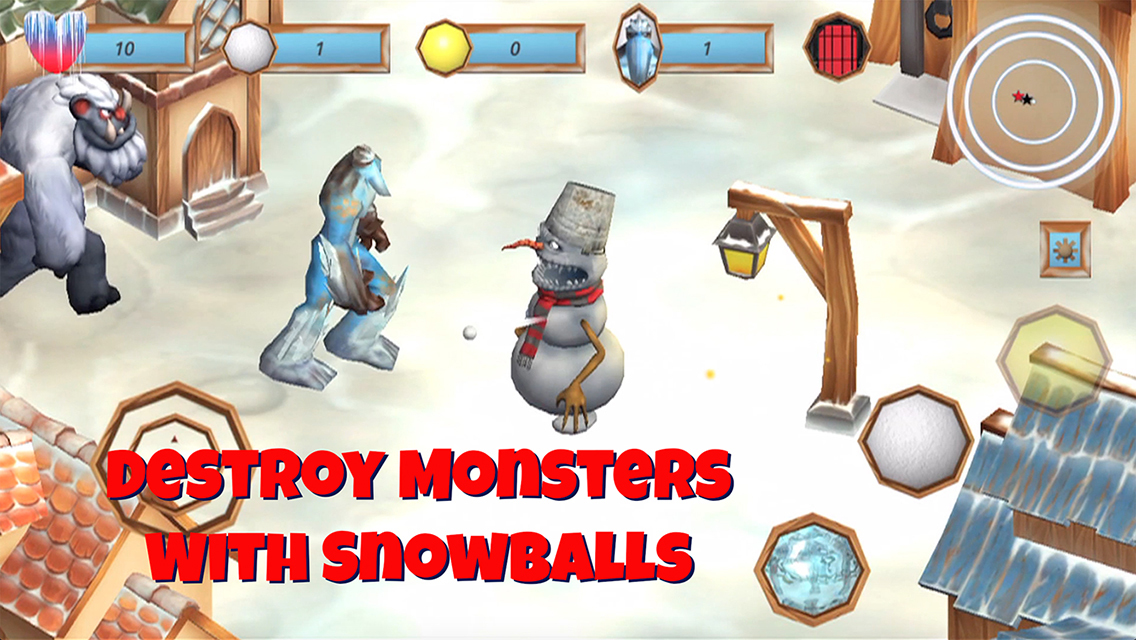 iTunes Description
Winter is coming and so is "Frosty The Assassin"!

A pail from outside of a jail has given life and evil magical powers and to a snowman. Then a call goes out to all the mythical snow creatures to come and destroy him. The user takes on the role of the fugitive, "Frosty The Assassin", and tries to stay alive.

Frosty's game weapons include an icicle dagger, snowballs and of course, acid yellow snowballs. Multiple random layouts and spawning points give the user a unique game experience every-time with unlimited levels overtime it is played.
Forum Thread: Frosty The Assassin (By Quest For Stardom LLC)
---
Heavy Blade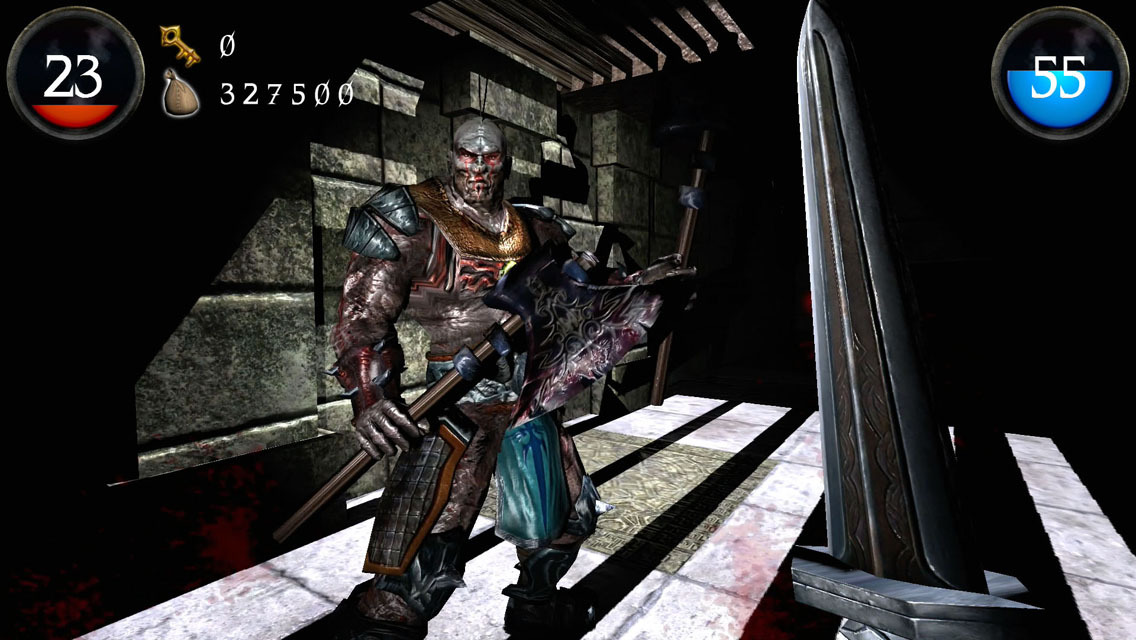 iTunes Description
Heavy Blade is a 3D hack and slash dungeon crawler with gorgeous visuals and a heavy rock soundtrack. FEATURES:
– 30 dungeons filled with monsters to explore
– State of the art console quality graphics with unified lighting and shadows never seen before on an IOS device.
– Listen for whispers to locate secret doors and hidden areas
– Gather loot from dead enemies or barrels and replenish health and mana with potions.
– Playable with the touch screen or third party game controller (recommended).
Forum Thread: Heavy Blade (by Rocking Pocket Games)
---
Heroes Curse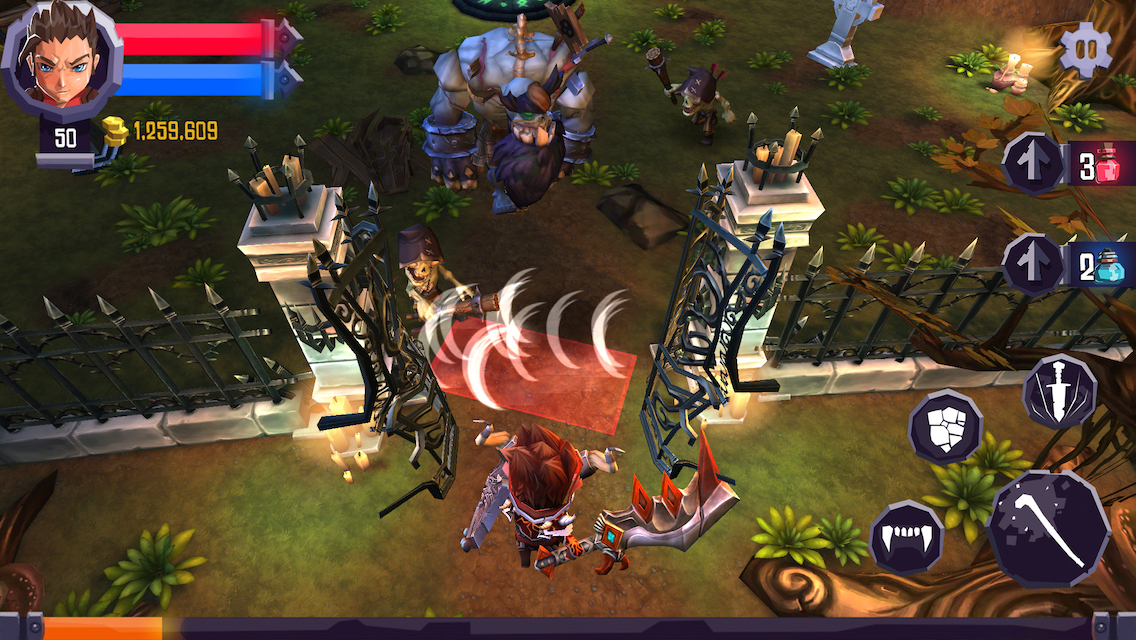 iTunes Description
Heroes Curse combines elements from classic RPGs with hack and slash gameplay. Battle through multiple levels to gain character experience and rank up your Hero. Choose Heroes wisely as each has their own special abilities and flaws.

Featuring randomized loot, massive game play levels, different level themes with their own master boss awaiting. Journey through various levels of increasingly difficult enemies while collecting the best items possible. Equip your Warrior, Mage or Archer with customizable weapons and armor to help destroy the evils plaguing your village and the land.
Forum Thread: Heroes Curse (by Noxus Ltd)
---
Hill Climb Runner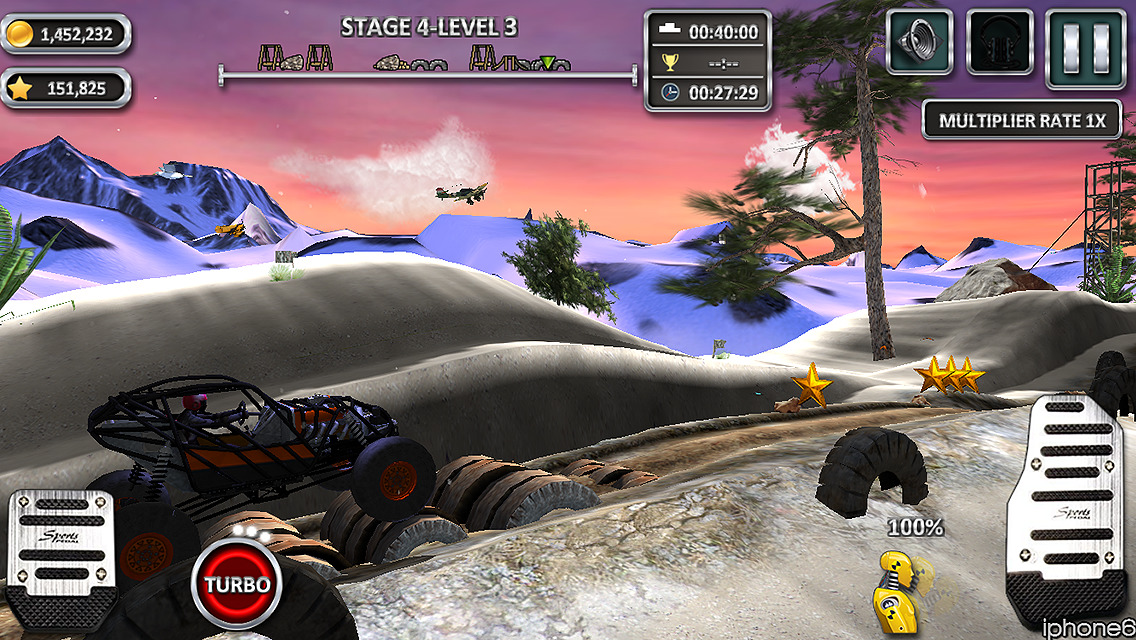 iTunes Description
Do you love hill climb racing? Do you like to compete with racing cars with four-wheel drive? Then Hill Climb Runner is your racing title because all of the above mentioned and other cool features are implemented for your better racing experience.
Forum Thread: Hill Climb Runner (by ASK Homework)
---
The Incredible Baron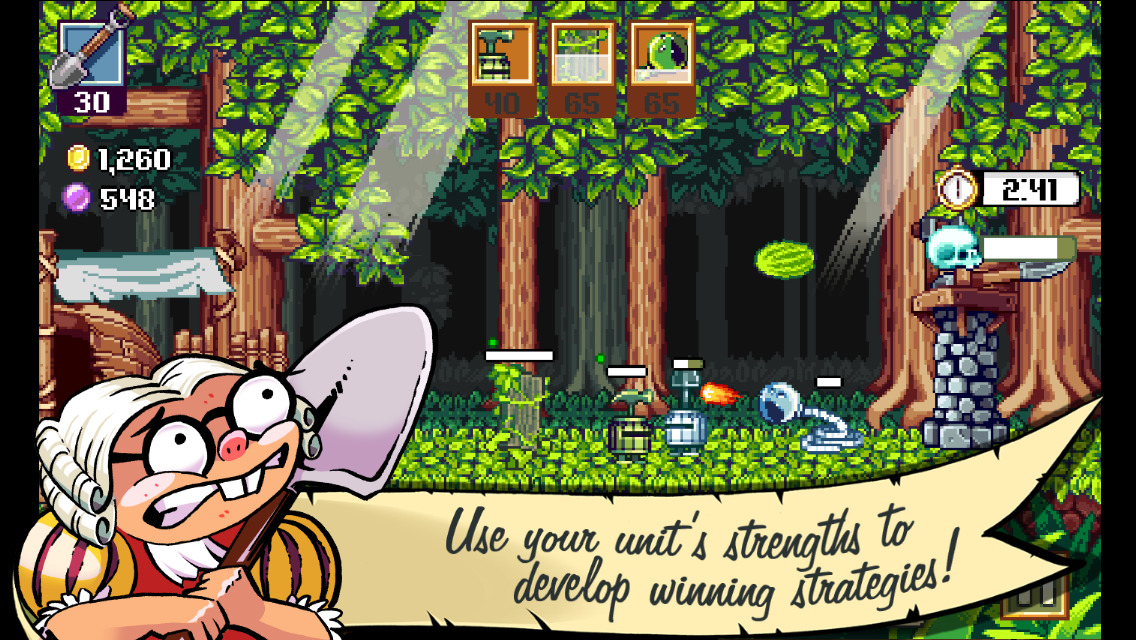 iTunes Description
The Incredible Baron combines real-time strategy gameplay with 50 collectible animal species in a tale of exploration, science, and betrayal. As Baron, players explore an uncharted island, documenting its species and using their unique abilities to defeat nefarious adversaries in the always cut throat world of science. But as the adventure unfolds, players may question the credibility of Baron's incredible boasts, leaving only their tactical skill and the know-how of Baron's crew as the deciding factors in Baron's fate.
Forum Thread: The Incredible Baron (by FlatRedBall, LLC)
---
Le Havre: The Inland Port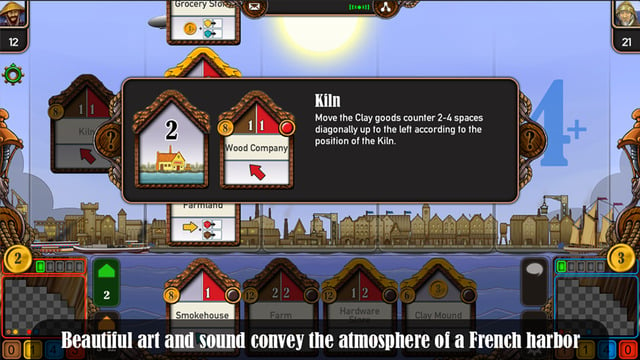 iTunes Description
Le Havre – The Inland Port: Finally on mobile devices!

In the award-winning board game, Le Havre: The Inland Port, you and your opponent compete in order to amass the most wealth by building up the iconic French port of Le Havre. The game can be played locally against the computer, in hot-seat mode or online — competing against friends or global players in order to advance in the rankings. Drop in and out of play anytime and play an unlimited amount of games with your friends simultaneously, when you want, where you want.
Forum Thread: Le Havre: The Inland Port (by DIGIDICED)
---
Lost Horizon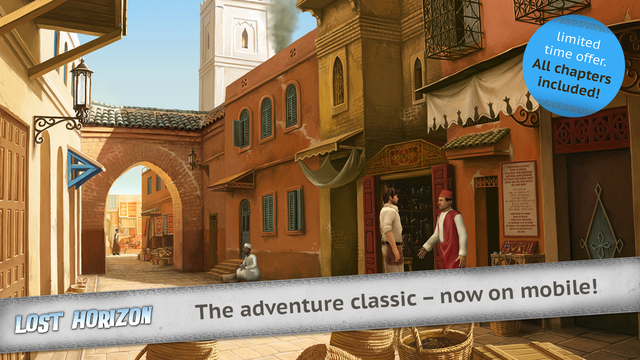 iTunes Description
The year is 1936. After his dismissal from the British Air Force, Fenton Paddock struggles along as a smuggler and petty crook – until he receives the lucrative offer to trace an expedition that went missing in the highlands of Tibet. But Fenton and his ex-girlfriend Kim are not the only ones eager to find the missing researchers. The Nazis have sent a secret task force to Tibet as well and assigned them to get hold of the lost explorers, whose revolutionary findings bear the power to change the fate of the world forever.
Forum Thread: Lost Horizon (by FISHLABS) (Full PC Port)
---
Ludo's Quest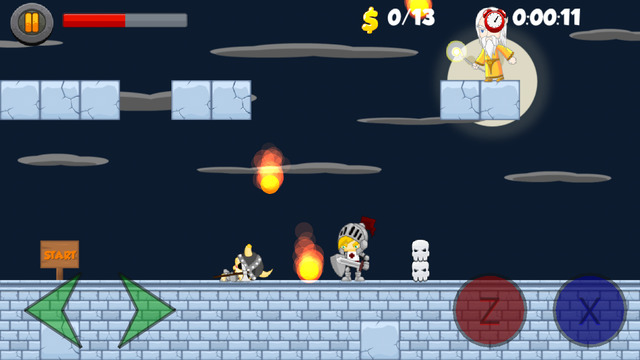 iTunes Description
Ludo's Quest is a side-scrolling platformer inspired from Super Mario Bros and Ghosts n' Goblins. Fun for the young and old. Complete all 16 levels.

Want more levels? Become a game designer and craft your own with the built-in level editor. You can even publish your levels on the web to share with friends and family. Play levels others have crafted.
Forum Thread: Ludo's Quest (By Martin Drapeau)
---
Monster Medic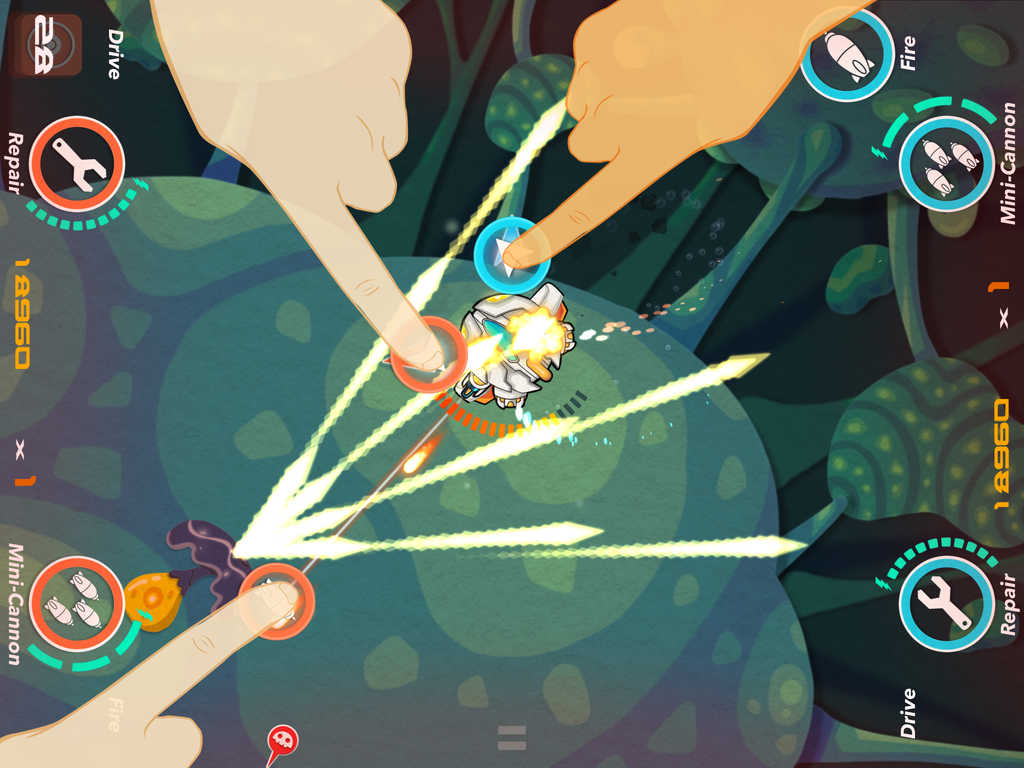 iTunes Description
Grab a friend! Monster Medic is a 2-player ONLY space shooter especially designed for collaborative play. Fly into your giant monster friend Puffles and save him!

You and your friend will pilot a single ship, frantically using its blasters, thrusters, mini-cannon and more to fight off waves of invading germs. You will find yourself yelling, strategizing and collaborating to out-smart enemies. Unforgettable moments of epic teamwork lies ahead!
Forum Thread: Monster Medic – Lets Play Together! (by TernTek MayArt)
---
Ninja Kid vs Zombies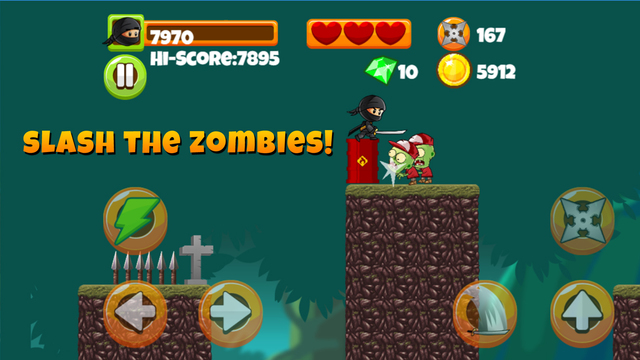 iTunes Description
Welcome to the super uber world of zombies and monsters. Zombies have found a way from another dimension and have invaded the earth. They have their monster buddies but so have Ninja Kid and his buddies. Kung Fu Master Ninja Girl and Angry Stick and Sword Master Hungry Samurai.

So Slash,cut, use your Ninja Stars and Ninja Magic to destroy the living dead nation which has become out of control.
Forum Thread: Ninja Kid vs Zombies – 80s Retro Style Platformer Game (By Volkan Kutlubay)
---
Osteya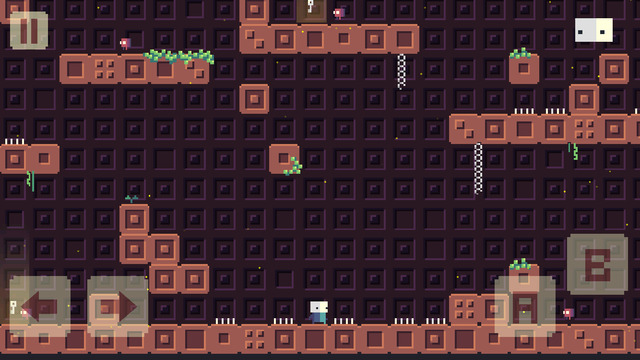 iTunes Description
Osteya – the city which once was home to many people over the centuries.
According to historians, there is a legend that Osteya stuck in time between worlds.
Here is a story of Seed, a traveler and adventurer,
who was one of the heroes involved in the fate of the dream city – Osteya.
Forum Thread: Osteya – The city that doesn't exist… or does?
---
Roboctopus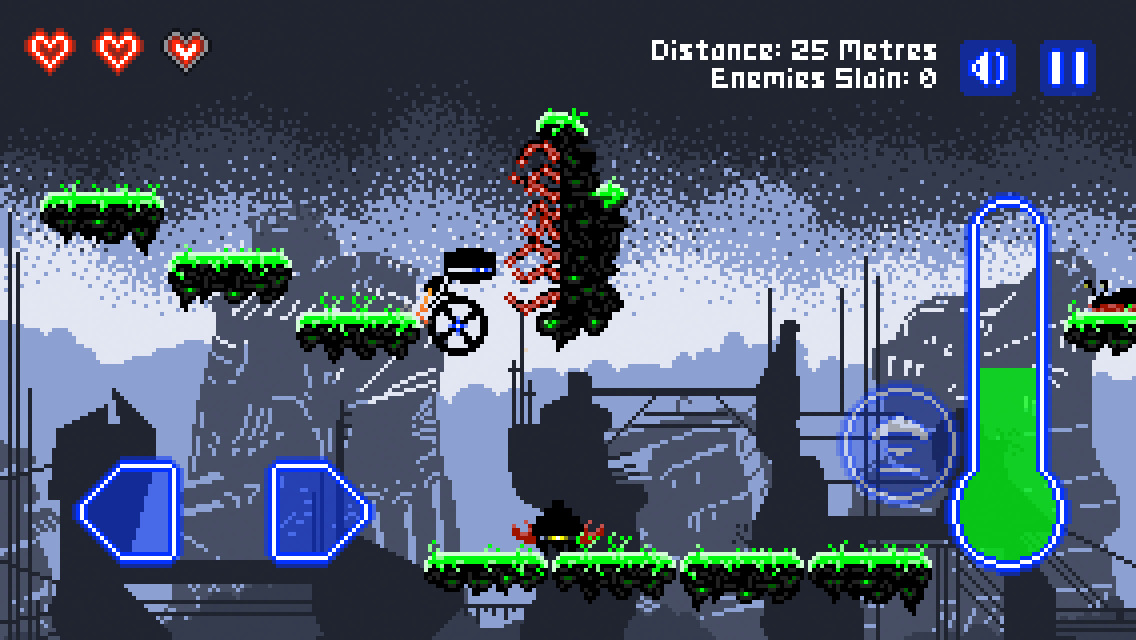 iTunes Description
What's that in the air? Is it a bird? A plane? No! It's Roboctopus!

Rocket across the sky as the one-wheeled, crab-slinging, jetpack-riding robot in the first ever Endless Platformer. Slay slugs, avoid walls of deadly tentacles, and navigate across the ever-shifting, volatile terrain of Roboctopus' bizarre world. How long can you survive?
Forum Thread: Roboctopus (By Andrew Strauss)
---
Rogue Saga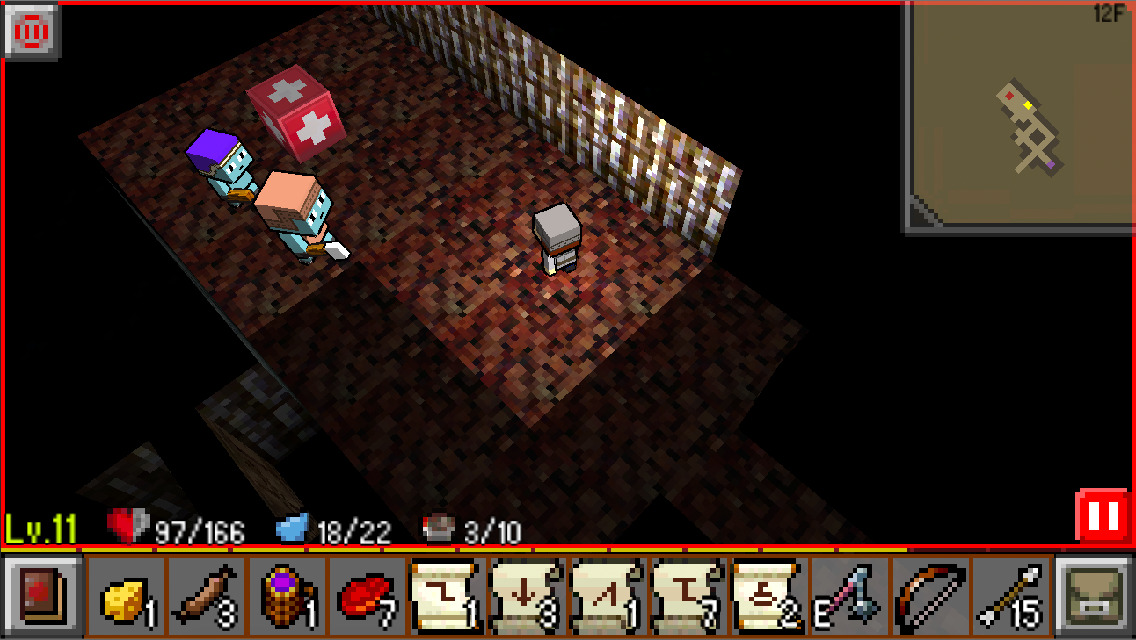 iTunes Description
As you enter a very dark dungeon, its entrance collapses. Something is waiting for you in the darkness. This is not Minecraft! This is a classic Rogue-like RPG. You must survive in the dungeon that is procedurally generated every time you enter.

Choose a class among many different classes and enter an unpredictable dungeon. Slain monsters, find treasure chests and get items and skills that will make you stronger. But don't forget to eat. It is a bit strange but there are stores inside the dungeons. So it would be wise for you to collect gold and loots.
Forum Thread: Rogue Saga (by Jinwoo Park)
---
Space Noon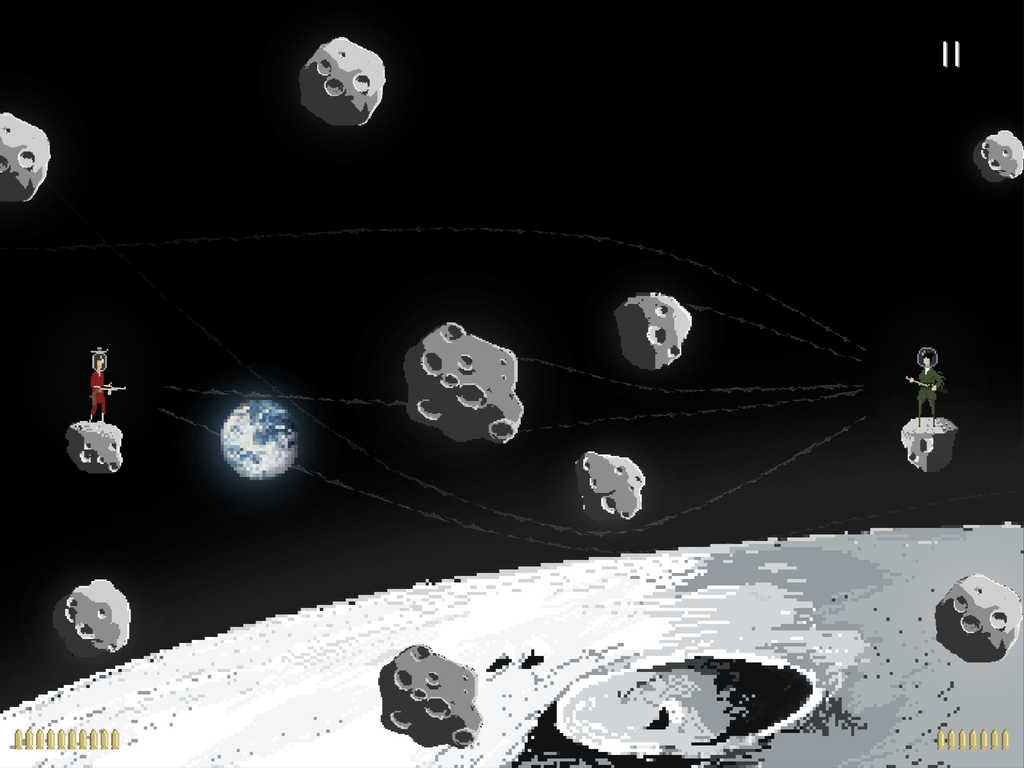 iTunes Description
You are a space cowboy. Face your nemesis in a cosmic shootout. Use your understanding of space physics to succeed in this fast paced local multiplayer game.

– Local Multiplayer (Single player mode is coming soon)
– Different Worlds
– Awesome Sound Effects
– No Mercy!
Forum Thread: SpaceNoon – Same device multiplayer shootout… in SPACE
---
Star Wars Battlefront Companion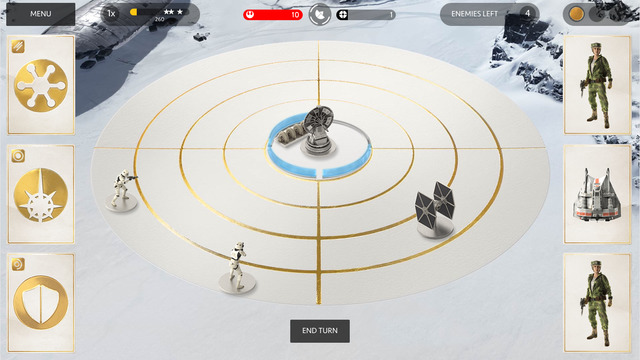 iTunes Description
Whether youre in a galaxy far, far away or closer to home, get ready for battle with the official Star Wars Battlefront Companion app. Featuring the strategic card-game, Base Command, the Companion lets you earn in-game Credits that unlock Star Cards, blasters, and more in Star Wars Battlefront. In addition to Base Command, the Star Wars Battlefront Companion also lets players check game stats and progression, customize hands and appearance, connect with friends, and get notified when theyre playing Star Wars Battlefront as well as gather intel on their stats and progress so you can see how you match up!
Forum Thread: Star Wars Battlefront Companion (by Electronic Arts)
---
Starside Arena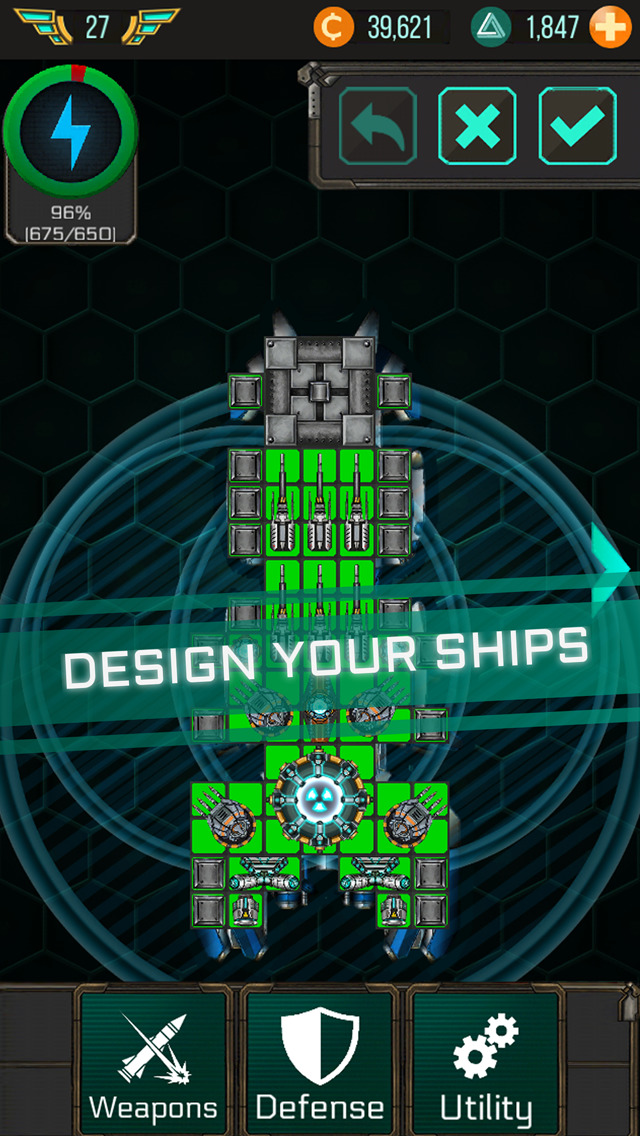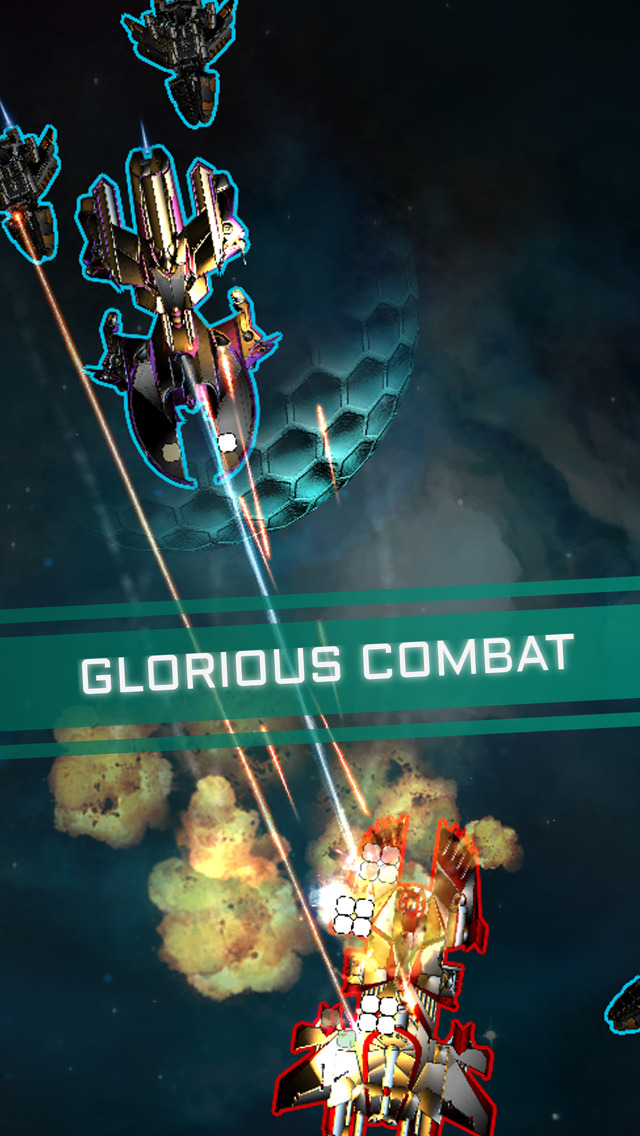 iTunes Description
Welcome to Starside Arena – Design spaceships and battle in futuristic space gladiator fights for fortune and glory!

It's the year 4000-something. You are a rookie spaceship designer wanting to prove yourself to the world. Enter Starside Arena, an entertainment arena of the future, where only the best of the best rule!

Competitive Multiplayer Game featuring layers of deep strategy and endlessly evolving game content!
Forum Thread: Starside Arena (By Epic Owl Ltd)
---
Swap It – Match the Shapes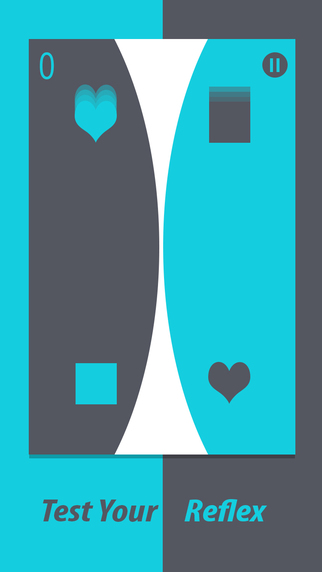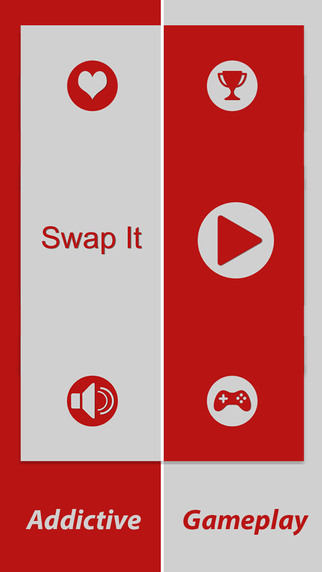 iTunes Description
Tap the screen to swap and match the oncoming shapes, but its not as easy as it sounds. Simple and elegant game of focus.Easy to play but DIFFICULT to master.Unlock more shapes by scoring more.

Features:
-Simple brain puzzling Game Play.
-30+ Eye soothing colour combinations.
-Global Rank and Score Display within the game.
Forum Thread: Swap It – Match the Shapes
---
Swipey Ball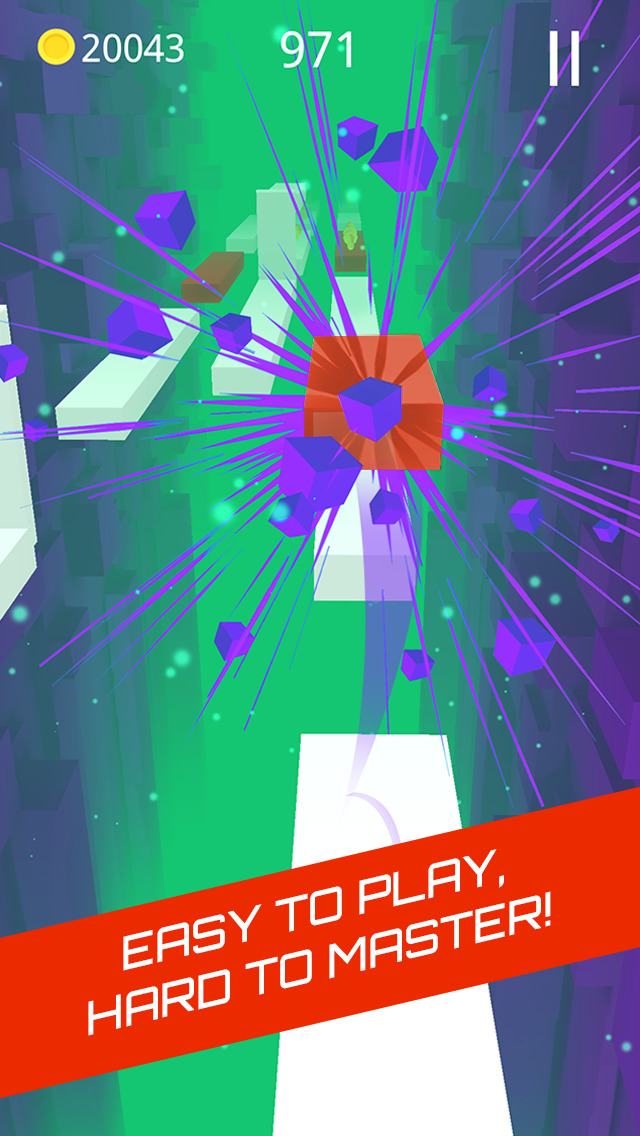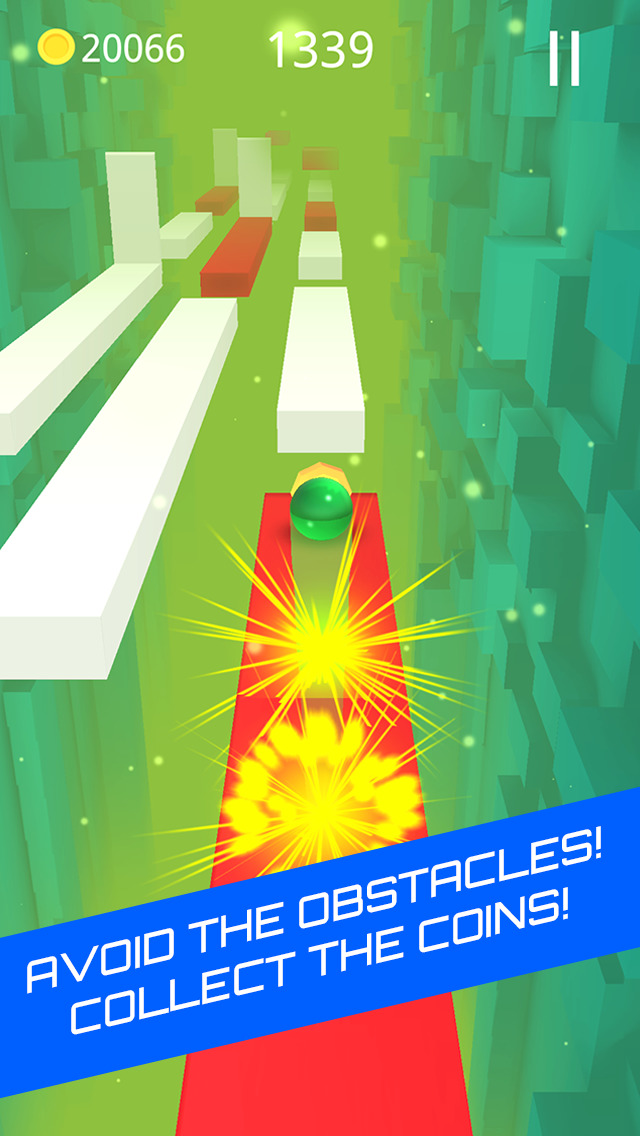 iTunes Description
In another dimension, the only way is forward!
Accelerate through space as you swipe to jump from platform to platform.
Be on the lookout for boosters that will propel you forward in hyper-speed.
Collect coins to unlock new Worlds and more.
Stay on solid ground or your ball may burst into oblivion.
Stay Centered, focused and blast forward, Swipey Ball!
Forum Thread: Swipey Ball (by Thumbspire Inc.)
---
Tap Tap Graffiti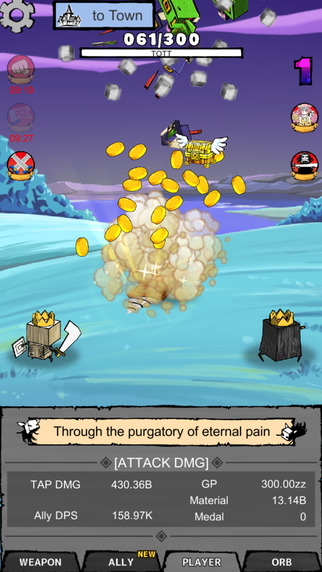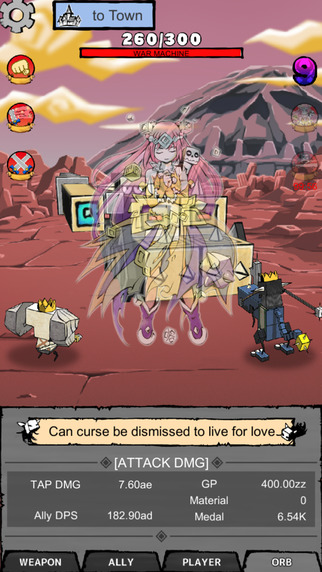 iTunes Description
Tap'em! Break'em! Monster will break into pieces! TAP makes you feel good! Simple clicker type RPG, TAP screen to attack. Collect gold and power up, travel as far as you can.

Monsters will break into pieces in real physics. Also where to tap changes monsters behavior.

You can battle with over 40 graffiti mosters with hand drawing taste. During your journey, you can find "Ally monsters" who support you during battle with their ability. Play game with cool sound effect and BGM.
Forum Thread: TAP TAP GRAFFITI (By JUNCTION Co.,Ltd.)
---
Tiny Rogue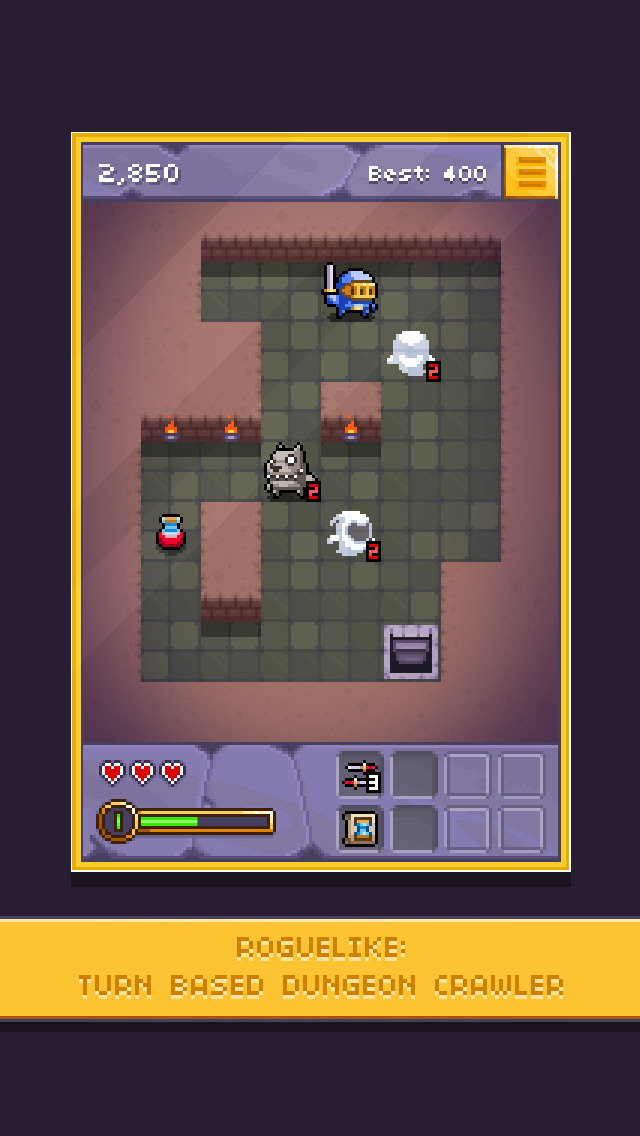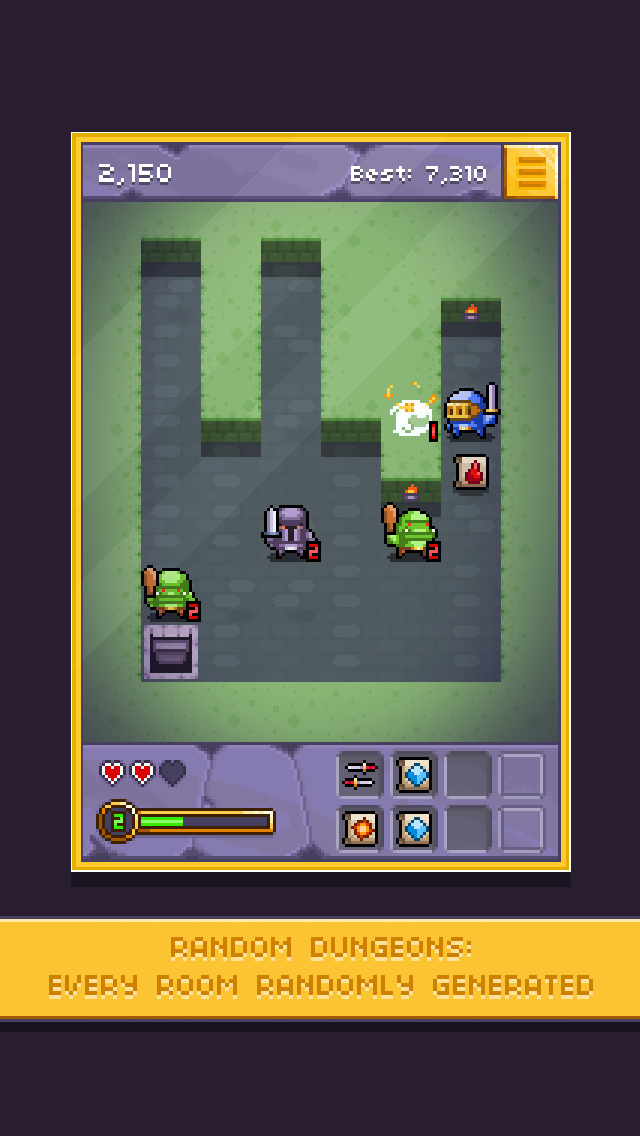 iTunes Description
Tiny Rogue is a turn based rogue-like by the creators of Devious Dungeons, Random Heroes and League of Evil!

In Tiny Rogue you will descend as deep into the randomized dungeons as you can. Strategize your turns moving through the dungeons collecting treasure, using potions and spells, slaying foes, earning experiences and levelling up your hero. Can you compete on the high-score leaderboard?
Forum Thread: Tiny Rogue (by Ravenous Games Inc.)
---
Twist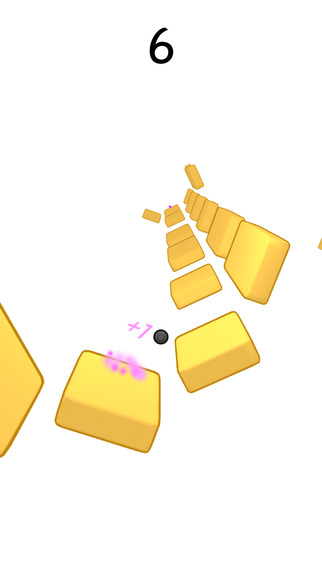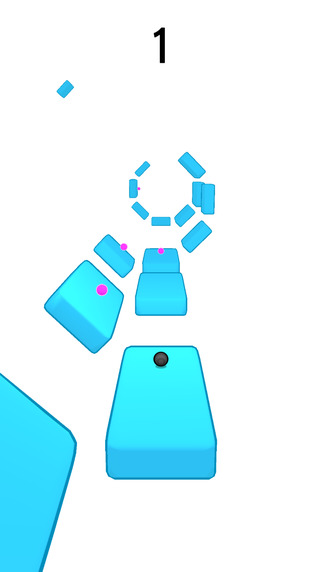 iTunes Description
Stay on the platforms and do as many jumps as you can.

Just tap the screen to jump and twist the platforms. Try not to fall off the edges!

Collect gems to unlock new balls and platform colors.

What is your best score ?
Forum Thread: Twist (By Ketchapp)
---
War Strategy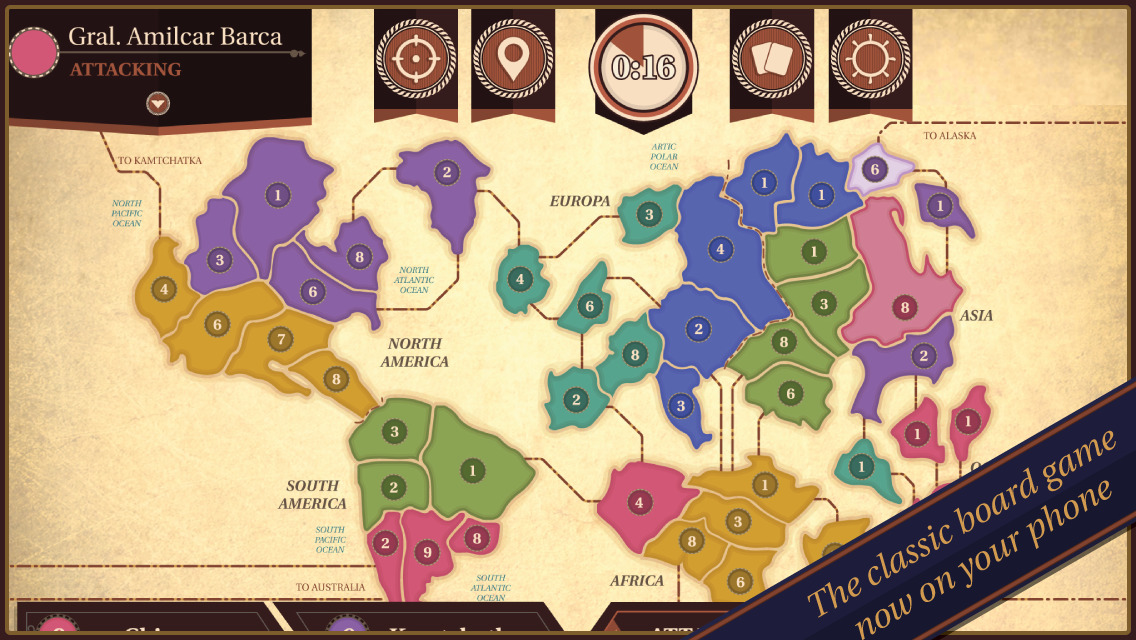 iTunes Description
Play the best digital version of the classic strategy board game! MAIN FEATURES:

* ON-LINE MULTIPLAYER FEATURE! Play against thousands of players, regardless of the iOS device (iPad, iPhone, iPod touch)
*Local Multiplayer vs A.I.: play alone against the Artificial Intelligence!
*Local Multiplayer vs other players (pass-and-play!) create games of up to 3 people (and up to 6 if you buy the Premium version!) and play against your friends on your device, like on a board.

Each game is different, there are always new challenges!

+ 2 GAME MODES: fight for WORLD DOMINATION or try to be the first to achieve your SECRET OBJECTIVE.
+ RULES: Similar to those of the well-known strategy board game with ROTATING TURNS, so that fights are even and nobody has disadvantages!
Forum Thread: War Strategy (by Widow Games)
---
Wardwell House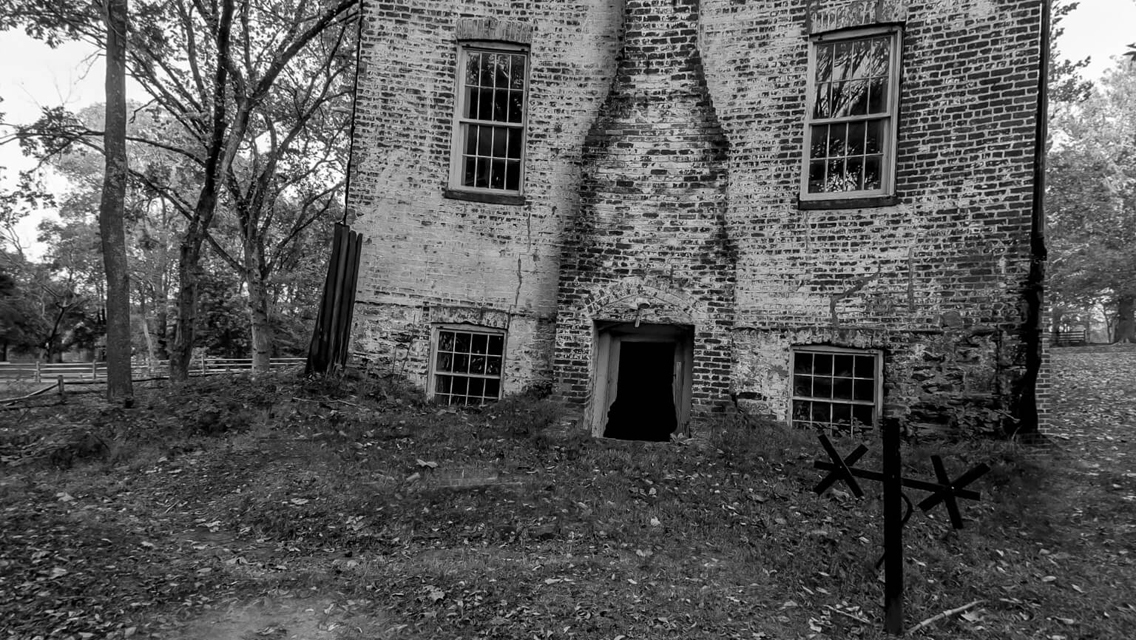 iTunes Description
A peaceful fishing trip, far in the wilderness, goes wrong when your boat springs a leak. You arrive at an island to fix your boat but start discovering scary artifacts and strange remains. As you investigate further, you approach a gloomy abandoned house in the middle of the island. Discover the grim history and terrifying mysteries that slowly reveal themselves in Wardwell House.
Forum Thread: Wardwell House (Virtual Reality Horror Game by Moolion)
---
Zodiac: Orcanon Odyssey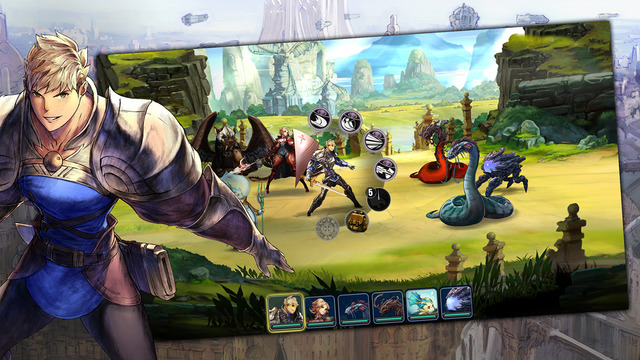 iTunes Description
"There's how we see the world. And then there's the truth…"
When Cael touches one of the forbidden Celestial Shards, he sets in motion a series of events that will change his life forever, and may threaten the existence of everyone on Orcanon…

Set off on an epic journey to discover the hidden truths of Orcanon and the secrets of your own past. Experience a captivating story that you will live and re-live and want to share with your friends. Discover vast new lands and fantastic creatures, meet terrifying foes and unforgettable allies.
Forum Thread: Zodiac: Orcanon Odyssey por Kobojo
---
Zombie Escape Free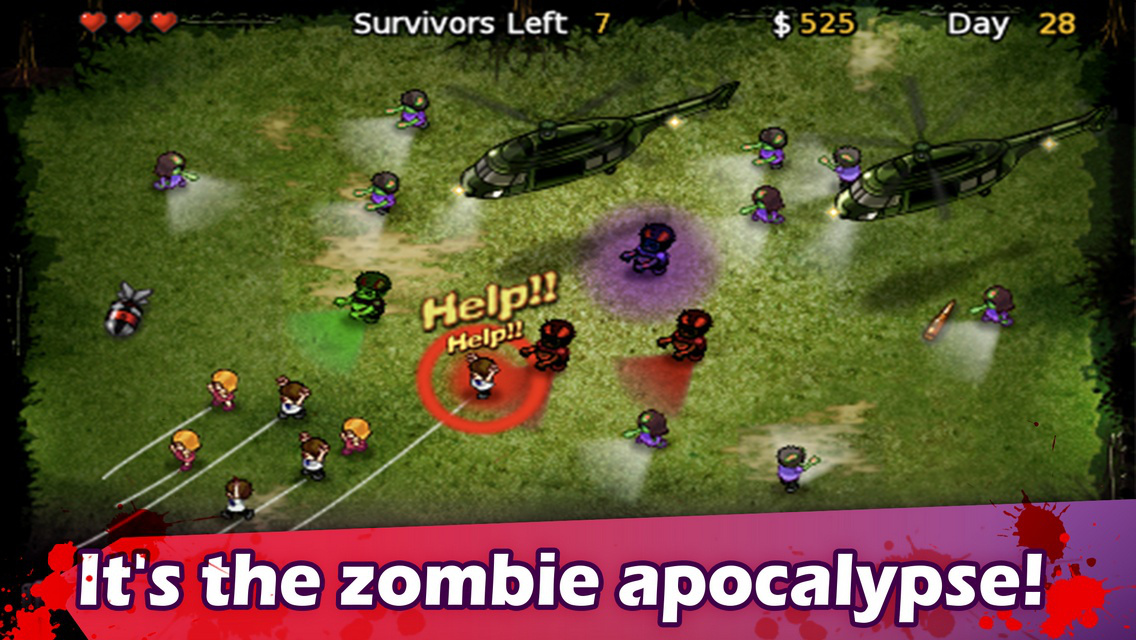 iTunes Description
It's the zombie apocalypse! Survivors are running around like headless chickens!
Your job is to lead all survivors to safety via the evacuation helicopters and killing zombies that are in the way!

* Zigzag your way through hordes of zombies.
* Decimate zombies with a variety of weapons and abilities!
* Strategically deploy multiple weapons together for maximum effect.
* Unlock and upgrade new weapons including air strikes and tesla coils!
* Meet evolved zombies with even deadlier abilities.
* Play through the campaign and get high scores in survival mode!
Forum Thread: Zombie Escape Free (by Viqua Games)
---
7 Blocks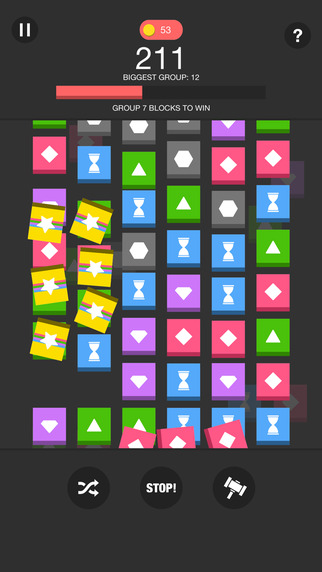 iTunes Description
7 Blocks is a casual game with very simple rules, destroy colorful blocks by tapping groups of two or more blocks until you can destroy 7 or more blocks. Once you reach the goal of 7, you do not have to stop there as you can go for 8,9 or 10!

Have fun and try challenging your friends on the Game Center leaderboard!
Forum Thread: 7 Blocks – Casual Puzzle Game [Appdore, LLC]
---