EA has just released the Star Wars Battlefront Companion (Free), an app that should help you get even more out of the Star Wars game launching very soon. The Companion app lets you connect with friends, track your Star Wars Battlefront career, and play Base Command, a card-based game included in the app.
You'll be able to see a visual overview of how you're doing in the game and even study the details of your performance to find out why you are consistently the worst player in your team. You can also look at and change your loadout or check out your friends' loadouts and get some ideas on how to improve. The app also displays your Star Cards, Blasters, and Credits that you've unlocked, and any credits you earn in the app can be used in the full game.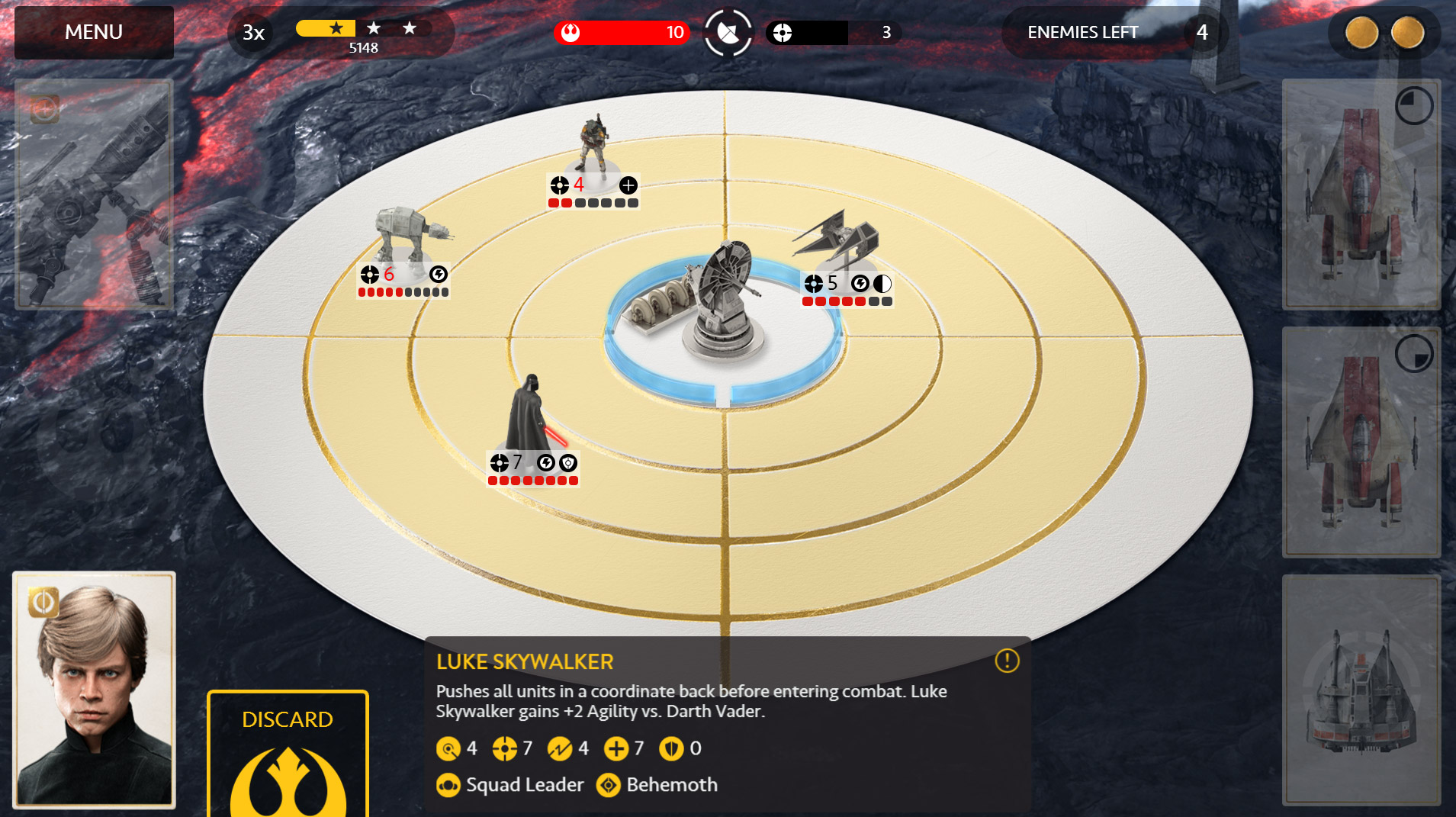 In addition to all the stats tracking, the Companion app offers the Base Command game, a 'lightweight card-based game' where your objective is to defend a Rebel base under siege by the Empire. In order to stand up to the forces of the Empire, you play Star Cards featuring various vehicles, weapons, and power ups from Star Wars Battlefront. Each turn, the enemies advance towards your base and you have to play the right cards to survive the siege and collect Credits. Your deck of cards includes Rebel Soldiers, A-Wings, T-47 airspeeders, and, of course, X-wings. You can play the first 8 Sieges this week and on the 17th all 50 will be available. Overall, this sounds like a fun way to kill some time if you are in any way a fan of the franchise. The app is, of course, free, and you can go download it right now.