Welcome to another packed week of new iOS game releases, folks! Since last week's list was such a monster, and we had several complaints that the Out Now post was crashing peoples' browsers due to too many YouTube videos being embedded. Sorry about that! So this week we're doing it a bit differently and only posting App Store screenshots. If you're looking for videos for the games in this list, you'll typically find them by following the forum link for each game. Let us know how you feel about this new process and as always let us know what games you'll be picking up this week!
---
Angry Footballer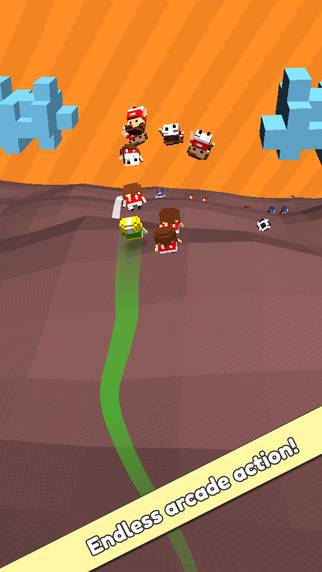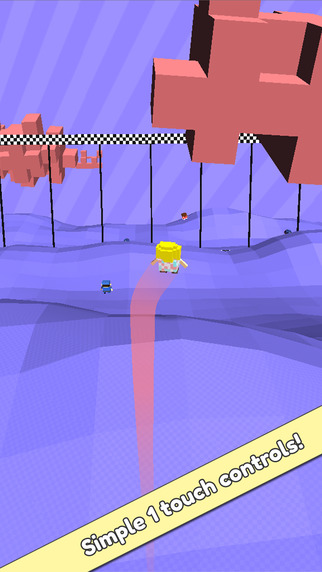 iTunes Description
Smash your way through the endless arcade action of Angry Footballer!

An angry footballer lays in bed dreaming angry dreams. He awakens to find himself in paradise – endless mountains littered with awaiting victims. Time your movements to soar over mountains and swoop into valleys, while tallying up your smash count. Move quickly to avoid referees and you will fly across the finish lines! Whatever you do – don't slow down!
Forum Thread: Angry Footballer (By BitBotLabs)
---
Anno 2205: Asteroid Miner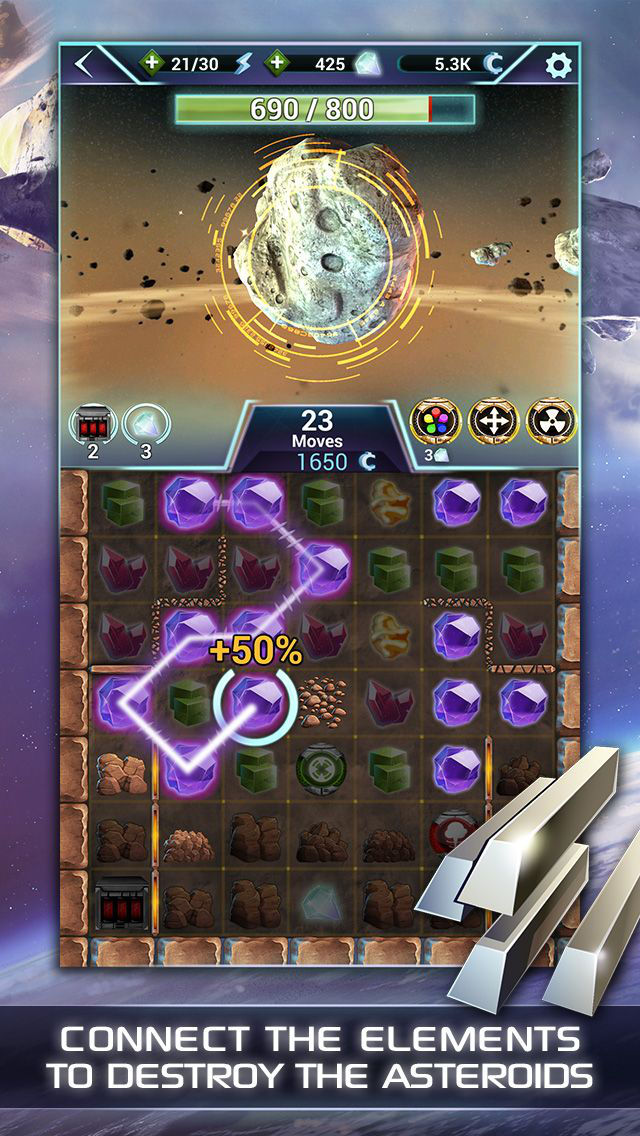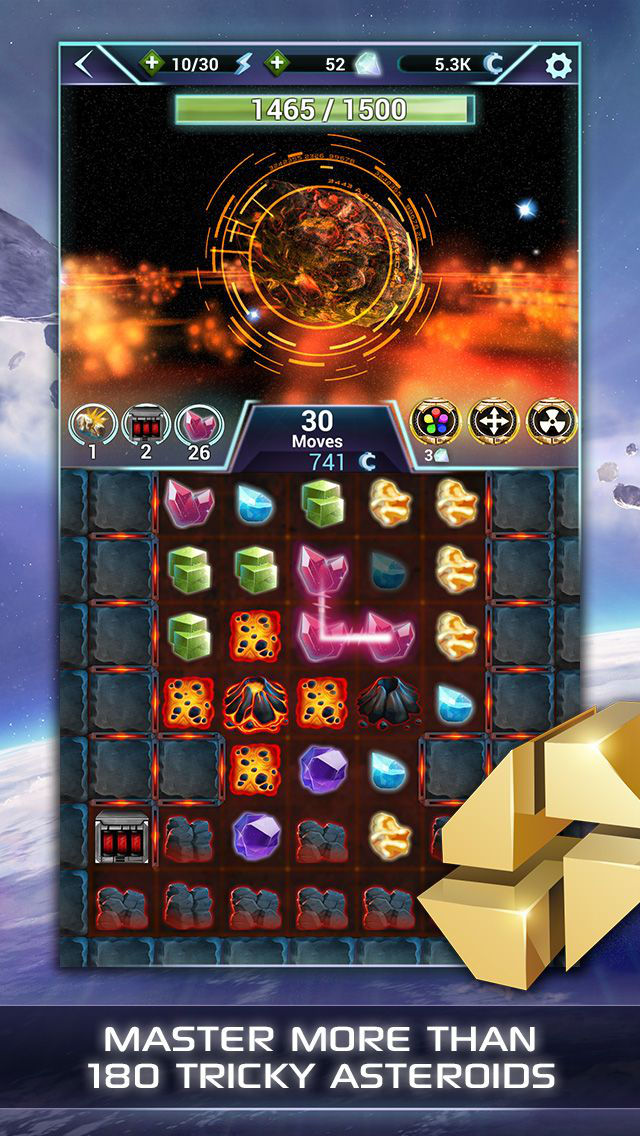 iTunes Description
From the makers of the award-winning Anno games comes a galactic Match-3 adventure with MORE THAN 180 MISSIONS for thrilling mobile action!
Combine, switch, and move as many asteroid materials as possible into rows, use drones to boost your game, and research upgrades in your space station. Transfer rare materials from Asteroid Miner to the PC version of Anno 2205 and build even bigger and more efficient metropolises.
Forum Thread: Anno 2205: Asteroid Miner (by Ubisoft)
---
Around the World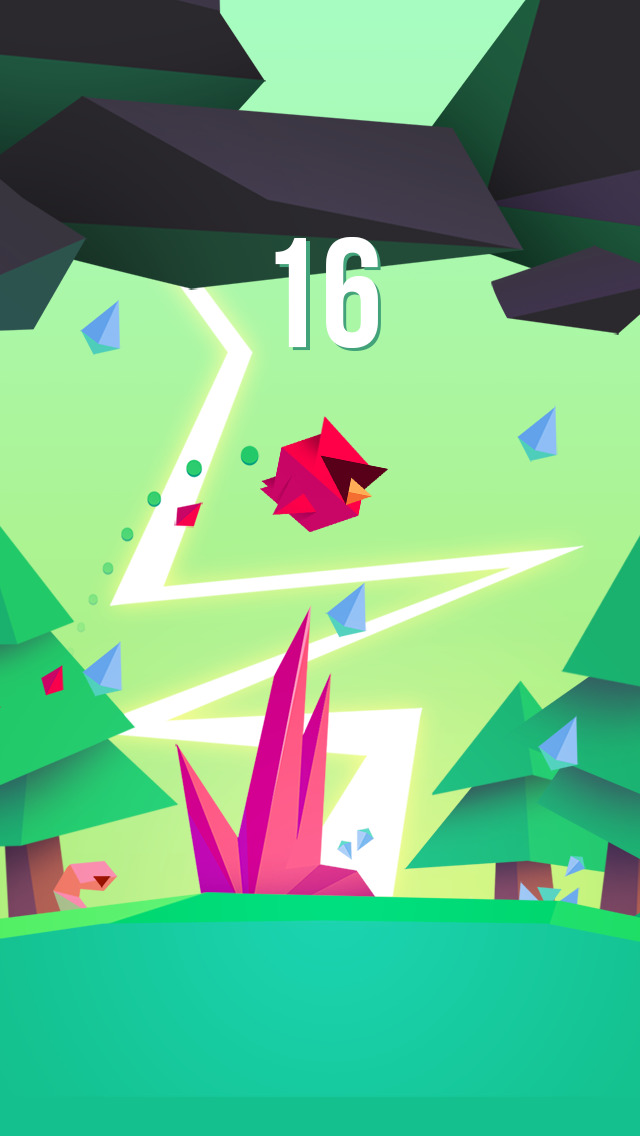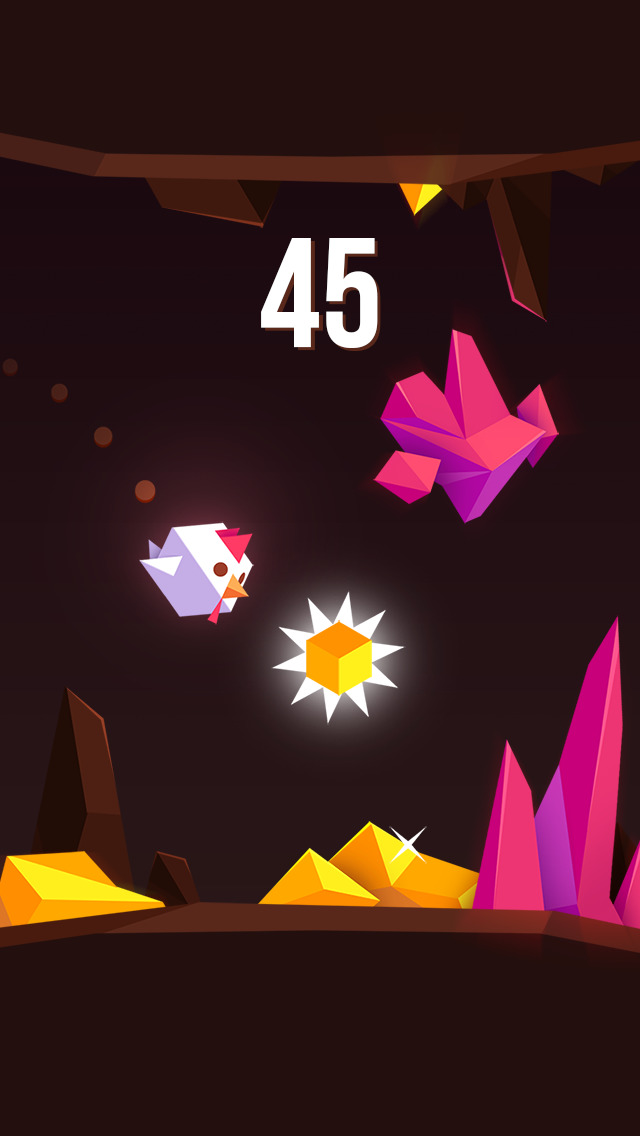 iTunes Description
What do birds like to do? Exactly, they like to travel around the world.

→ Hold the screen to speed up your bird
→ Avoid dangerous red rocks!
→ Unlock all the birds and discover all locations!
Forum Thread: Around The World (by Ketchapp)
---
BeatNiks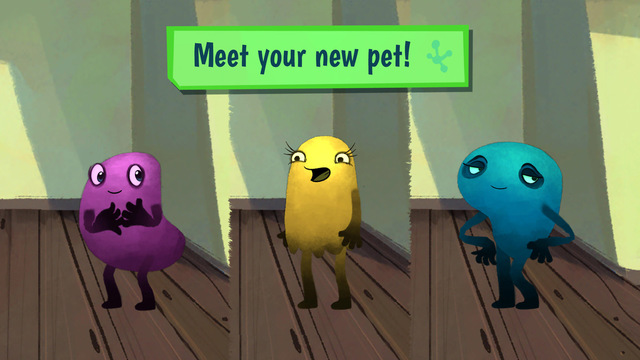 iTunes Description
Create and adopt your own BeatNik, the first pet made from the music you love. Feed it, dress it, clean it, tickle it, play with it, and make it grow into an adorable monster!

Pick from a wide selection of music-inspired clothes and accessories to make it your very own unique friend. Play mini-games with it and keep your BeatNik happy. Your BeatNik loves your music, make sure you love it back!
Forum Thread: BeatNiks (by Harmonix)
---
Bigfoot Hunter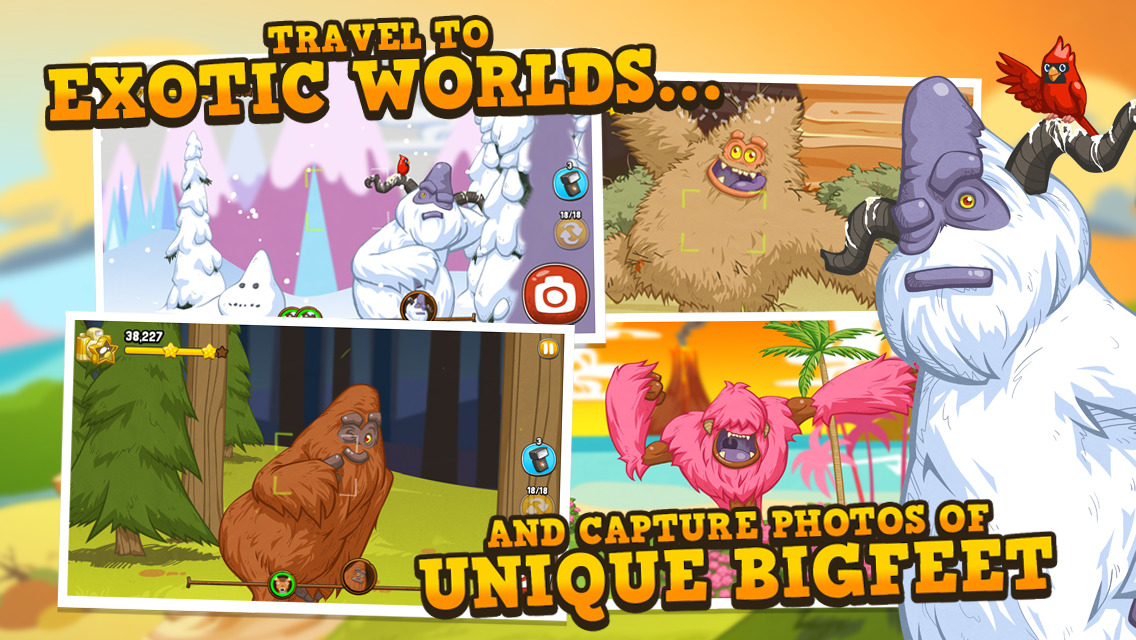 iTunes Description
The adventure of a lifetime awaits! Travel from Bigfoot National Park to the Forbidden Rainforest as you track down the fabled beast and all his wild friends.

Bigfoot is fast on his feet – but you're faster! Test your reflexes as you capture photographic evidence and help restore Ranger Rosie's Bigfoot Museum to its former glory.
Forum Thread: Bigfoot Hunter (by R2 GAMES USA CO., LIMITED)
---
Byte Blast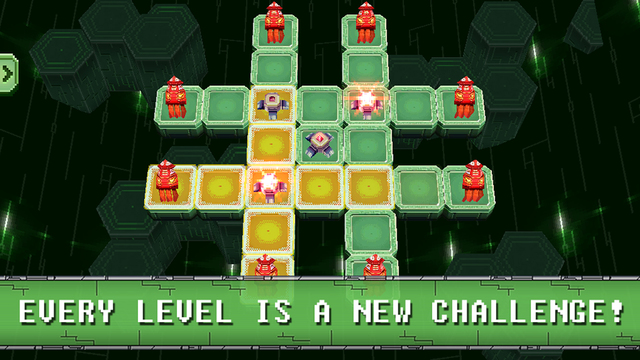 iTunes Description
The Network has been infected by an evil virus, we need your help to destroy it! Byte Blast is a engaging puzzle game like no one ever seen before!

• Complete over 80 challenging levels!
• Enjoy the great atmospheric music!
• Choose your own path with the navigable level selector!
• Be one of the first to complete the game and get a real life award!
• Complete the game with all the medals for a SPECIAL PRIZE!
Forum Thread: Byte Blast (by Alan Gaspar Einung)
---
Cavern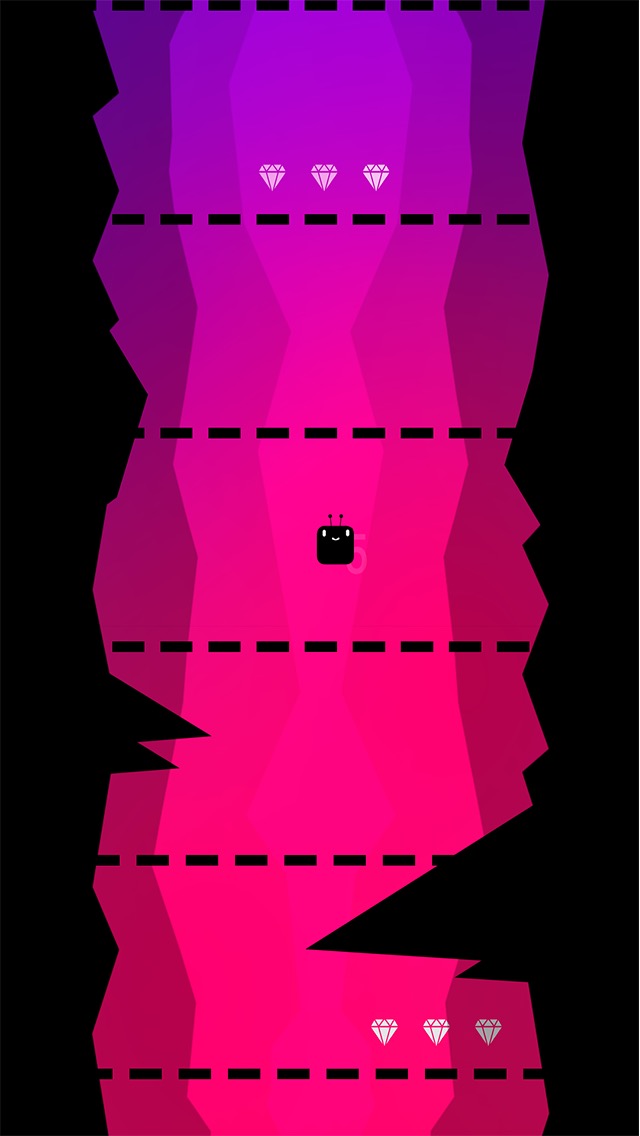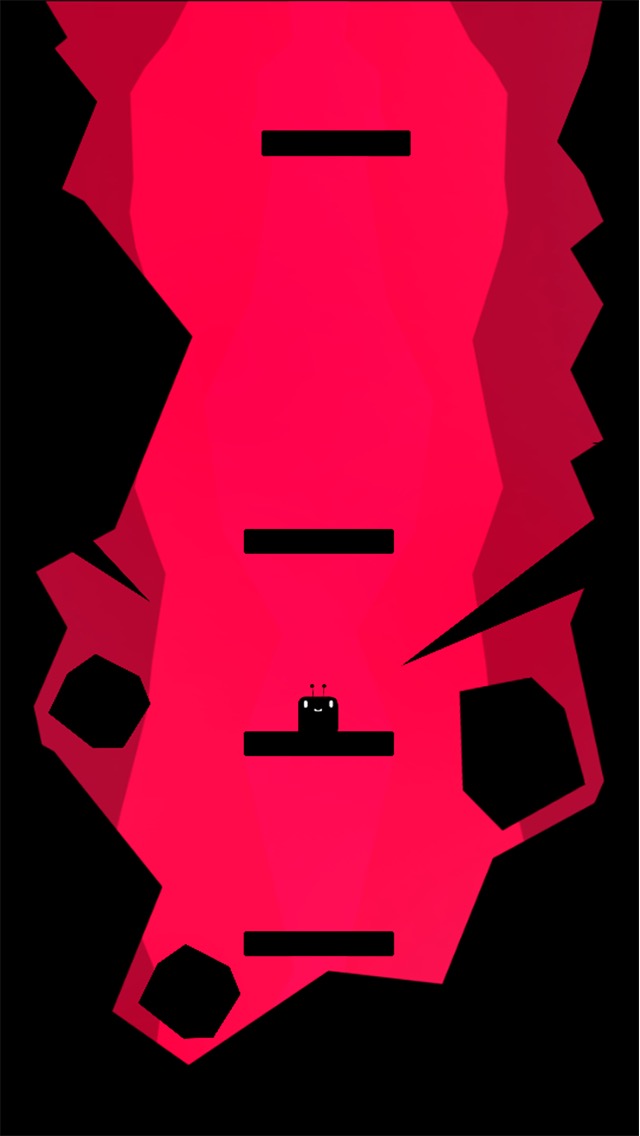 iTunes Description
Jump and slide your way up through the carvern, collecting diamonds and avoiding obsticles!

FEATURES
• Endless Addictive Play
• Arcade One-Touch Control
• Cool Colourful Style Graphics
• Unlockable Characters
• Collect Diamonds for High Score!
• Real-time physics
Forum Thread: Cavern (Available on AppStore from 5th Nov 2015)
---
Circle Bang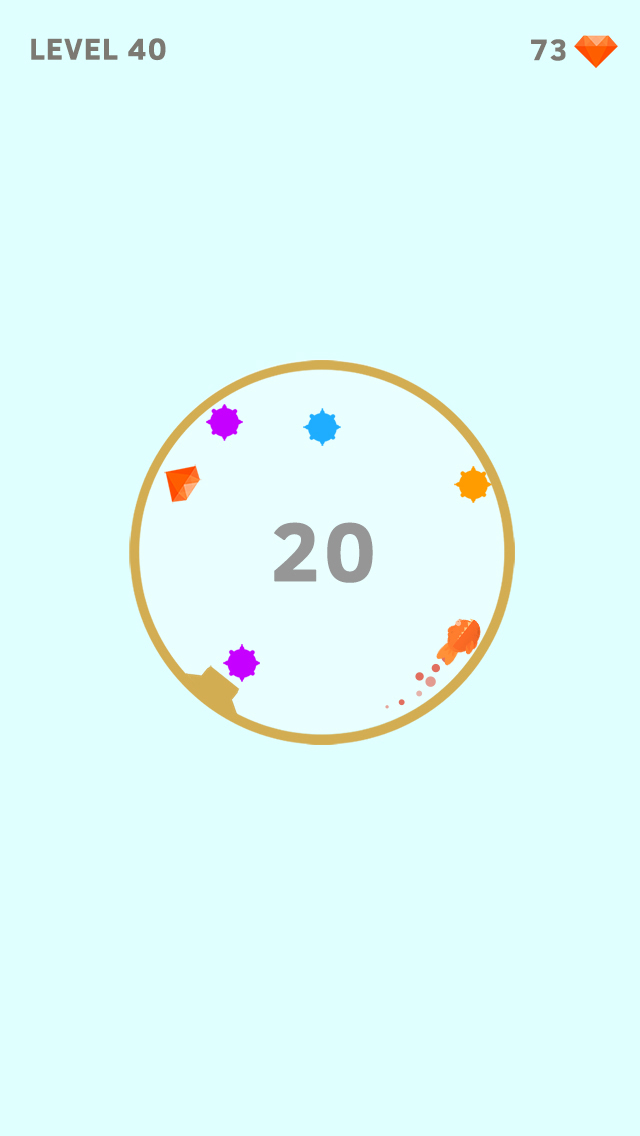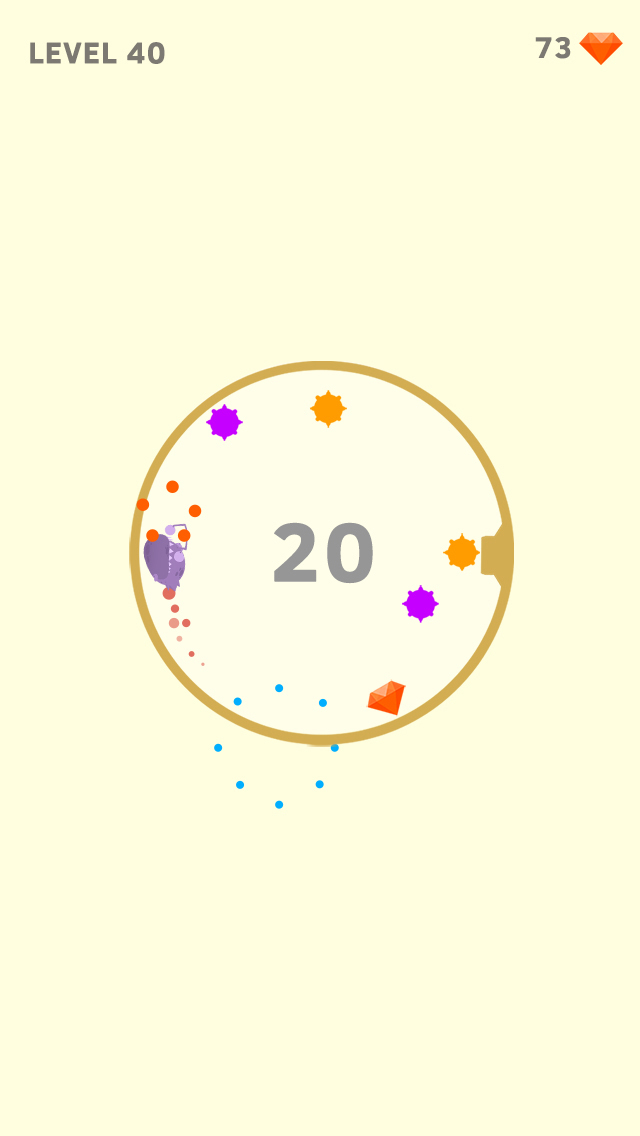 iTunes Description
From the creators of the hot game Stick Hero!

Tap to change the direction of the fish and collect diamonds. Watch out! If you hit the balls shoot from the cannon, you will fail the level!

Can you pass the 100 levels?
Forum Thread: Circle Bang (by Windforce Games)
---
Classy Quest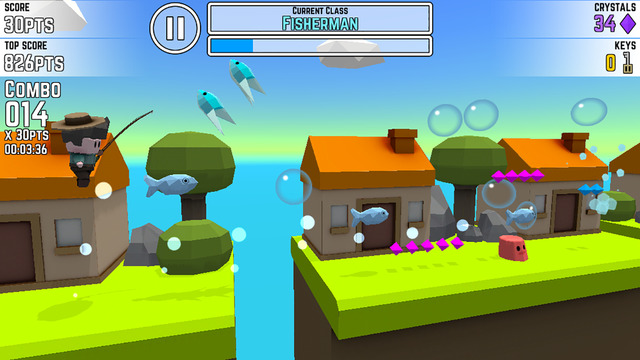 iTunes Description
Classy Quest is an arcade-style platformer/shooter all about slaying monsters, achieving a high score and changing classes while doing it!

Action packed arcade-style gameplay.
Run, jump and fight your way to a high score!
Collect crystals to unlock all 19 classes from Ninja to Fisherman.
Each class has a unique ability to aid you in your quest for a high score.
Find rare treasure keys to open chests and reveal prizes.
Attack with awesome and ridiculous weapons such as fireballs, shields, lightning, fish, cake, anvils and more!
Forum Thread: Classy Quest (By Raredrop Games Ltd)
---
Coors Light Super Refresh-Men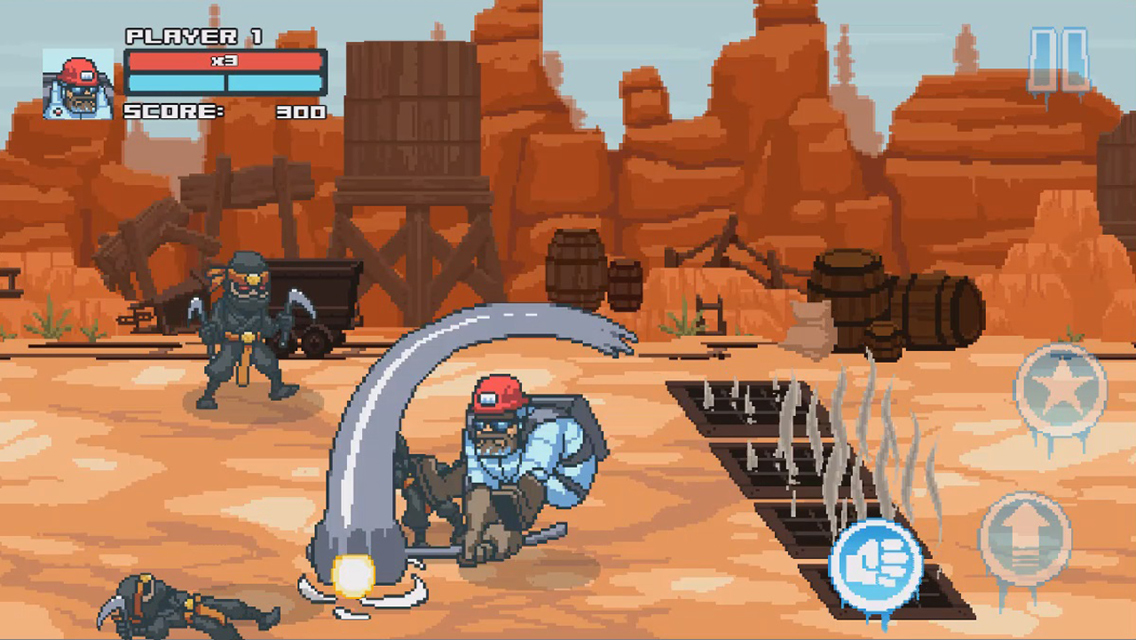 iTunes Description
Beat the heat. Save the Rockies.

The Coors Light® Refresh-Men return to do battle with Scorcher, who has set the Rockies ablaze! Defeat Scorchers Fire Clan minions and restore the ice cold refreshment of Coors Light to the world.

With a brand new team of Refresh-Men at your side, journey through the Rockies and put a stop to Scorchers plan in this retro brawler. Journey through new environments, each with unique enemies and dangers. Harness the power of combos and special attacks to take down your foes. Watch the story unfold, and beat the heat once and for all!
Forum Thread: Coors Light Super Refresh-Men (By MillerCoors)
---
Dashing Knight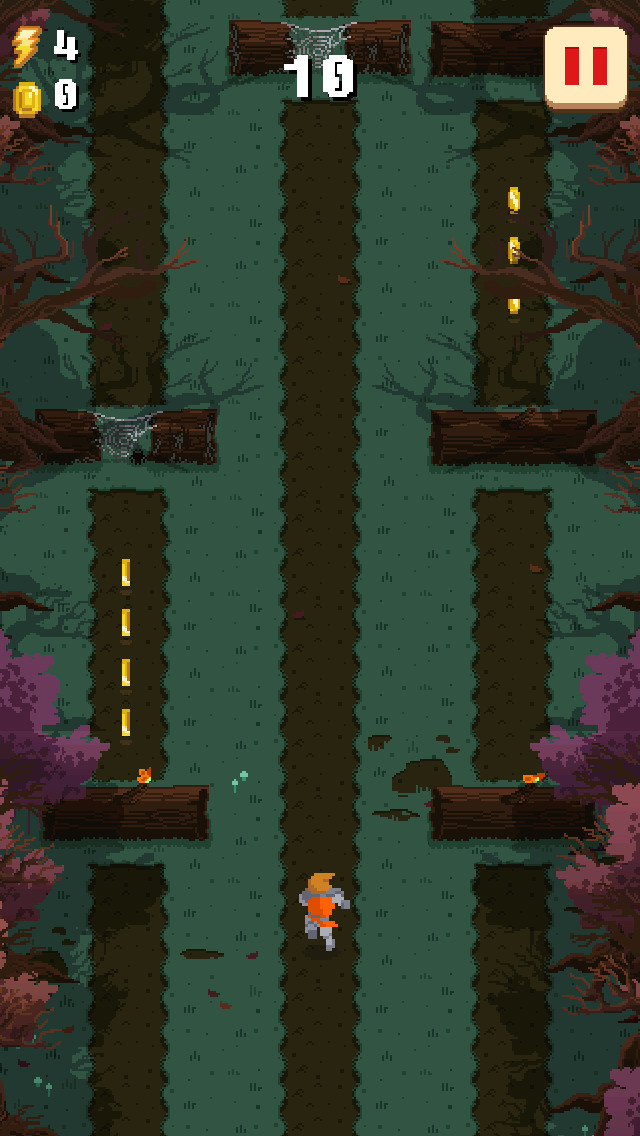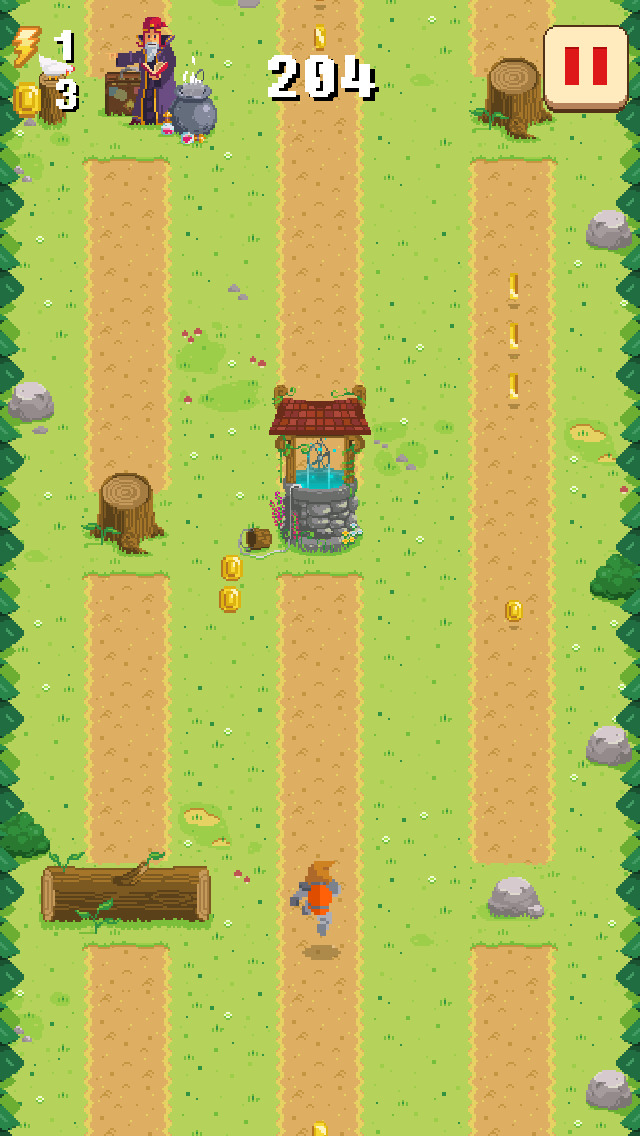 iTunes Description
There are no princesses to save at the end of this adventure, just a cowardly Knight with an angry, fire-breathing Dragon hot on his trail! How many steps can you take before the flames finally get you? Dash your way to a High Score in Dashing Knight!

Features:
– A host of uniquely decorated and adorably animated environments to discover
– GameCenter Leaderboards with 12 achievements to unlock
– Apple ReplayKit to share your #Replay with the world
Forum Thread: Dashing Knight (by TwoDoor Games)
---
Dockit Rocket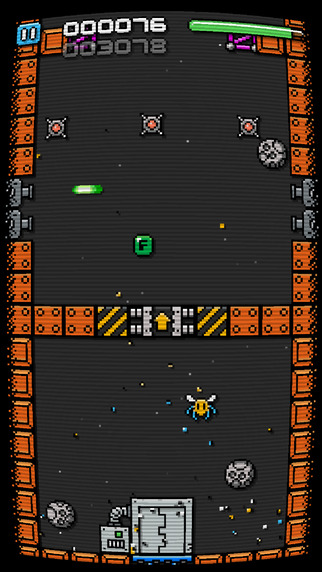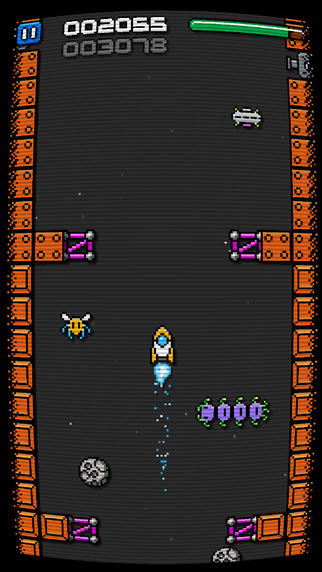 iTunes Description
Dockit Rocket is a free-to-play, one-touch, high-score-chaser, endless-runner, available exclusively for Apple TV and iOS.

Choose from seven specialized rockets (IAP) to amp up your game-play. A brand-new level is created every hour, exactly the same level for everyone world-wide, regardless of location or device.

Features a barcode scanner (IAP) that generates a unique level; scan as many as you like for an endless supply of content. The extras are available as in-app purchases.
Forum Thread: Dockit Rocket (by Kranky Robot) for tvOS & iOS
---
Don't Drop the Soap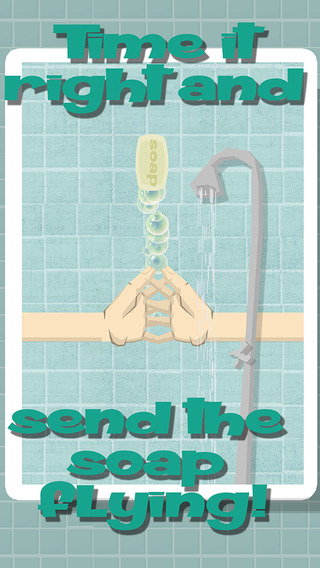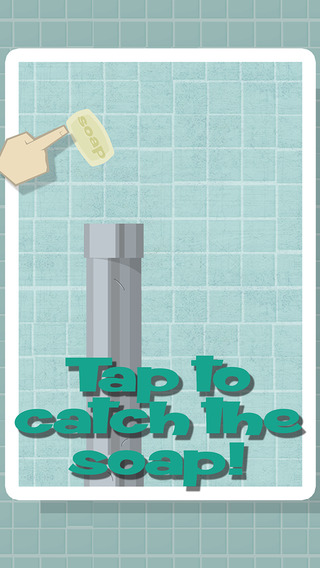 iTunes Description
Every day, millions of people worldwide suffer from slippery hands resulting in dropped soap!

This serious condition can strike when you least expect it. When it happens, you can tap the screen to whack, slap and juggle the soap to keep it up in the air. Where will you be when slippery hands strikes you?

Don't let slippery hands cause your soap to fall to the ground. Just say no and DON'T DROP THE SOAP!
Forum Thread: Don't Drop The Soap (by Rocket Beaver Games)
---
Drop Bird Drop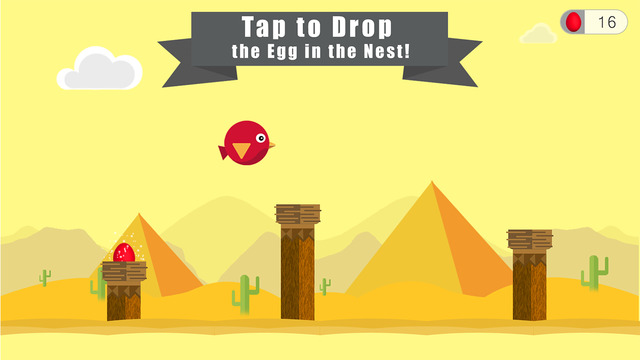 iTunes Description
Tap to drop the egg into the nest! Explore many worlds and unlock all of the birds. How far can you fly?

Features:
• One Tap Controls
• New Endless Arcade Gameplay
• 10 Different Birds to Unlock
• Various Themes with Extreme Weather Changes
• Compete with Friends and Family with Game Center Leaderboards
Forum Thread: Drop Bird Drop (by Appsolute Games LLC)
---
Exos Saga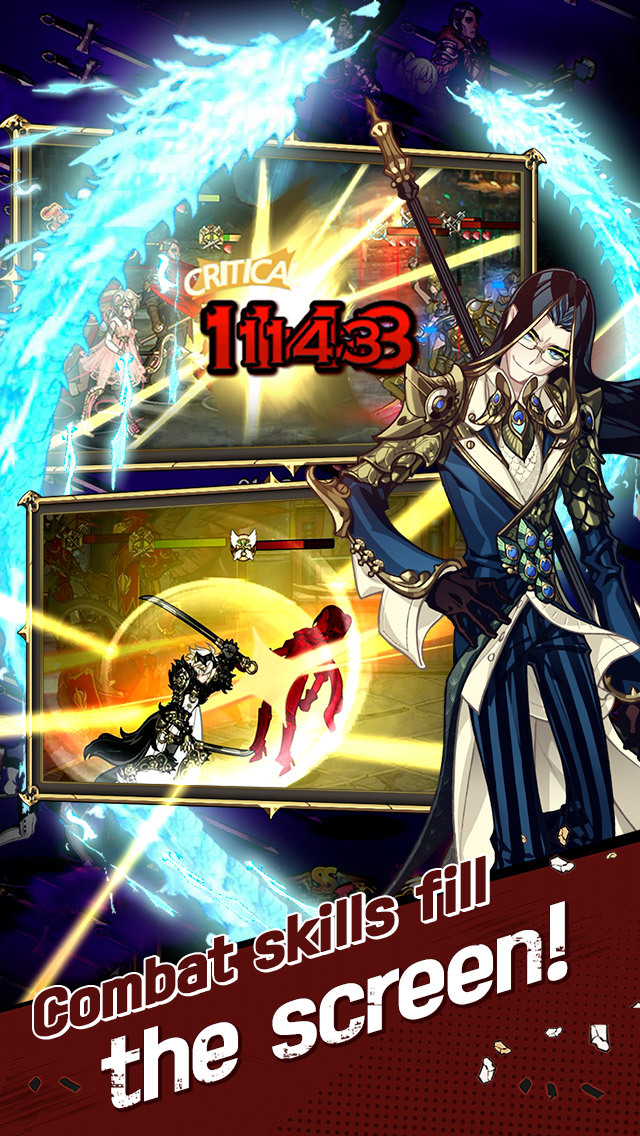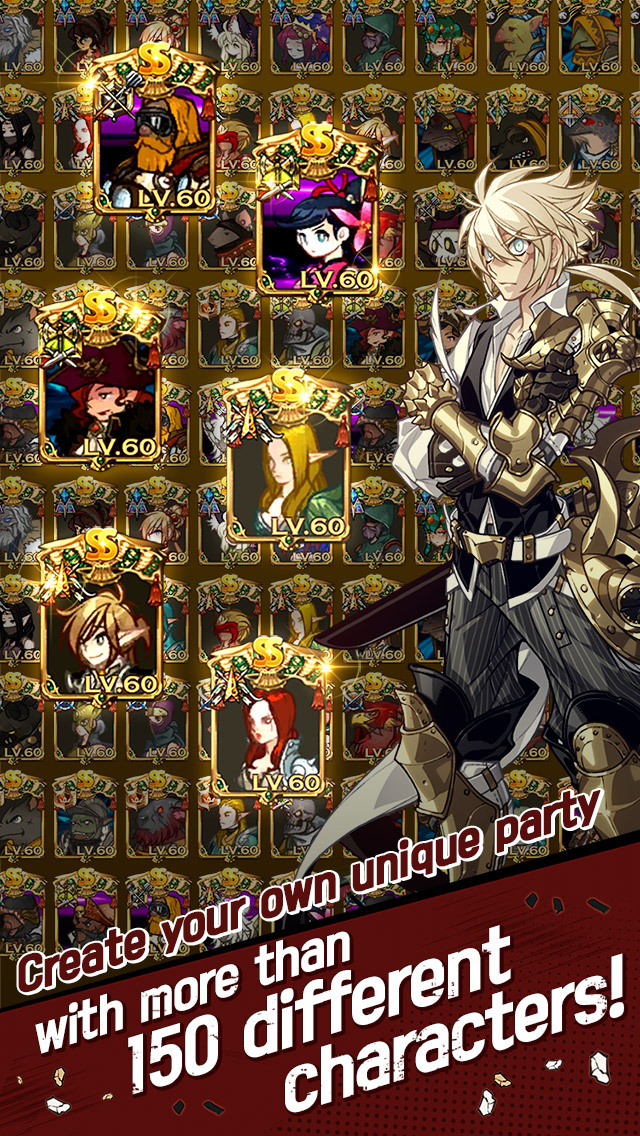 iTunes Description
Exos Saga: A dynamic RPG with a captivating story and spectacular graphics! A gorgeous side-scrolling RPG with breathtaking animated visuals!

– Collect more than 150 characters, each with a unique battle skill!
– Form strategic parties and take on any monster that comes your way!
– Collect and upgrade an array of extraordinary weapons and items!
– Meet new friends, make alliances, and battle bosses together!
– Test your strength and compete against other combatants in arena-based PvP!
Forum Thread: Exos Saga (by Eyedentity Mobile Co., Ltd.)
---
Extreme Skydiving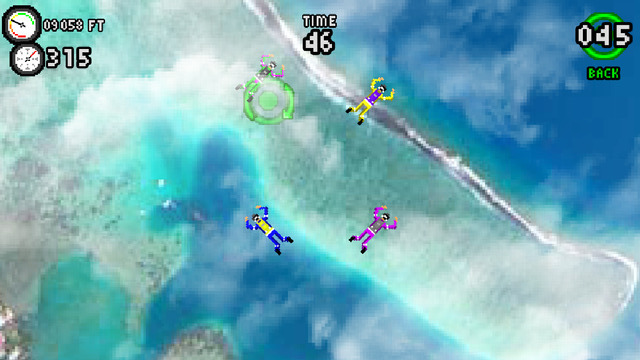 iTunes Description
For lovers of skydiving and extreme sports !!!

Jump from a plane in the blue sky, and flying in the clouds to face sessions skydiving RW, with formation to 4 elements.

You'll jump in the sky of the most beautiful venues of the World Parachuting. Jump and complete the acrobatic formations in the shortest time to win the tournament and become the best.
Forum Thread: Extreme Skydiving (By Jacopo Ponselè)
---
Hexcity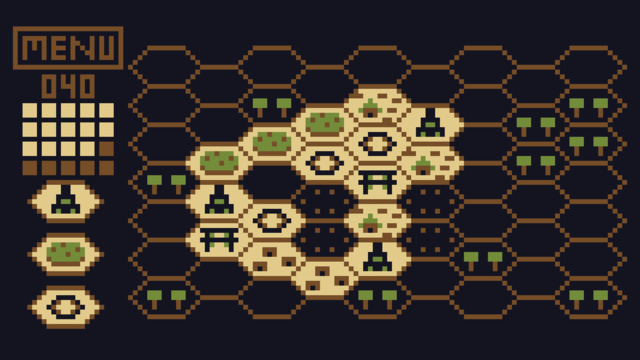 iTunes Description
Tactical gameplay
– Easy to learn, hard to master
– Each game takes a couple of minutes
Learn to use the six tiles:
– Cut down trees with the forester to make room for your city
– Build sets of three gardens to maximise points
– Surround circles with other tiles
– Build shrines far from other shrines
– Expand fast with huts
– Place different tiles around temples for points!
Forum Thread: Hexcity (by Sunil Patel)
---
Idle Sword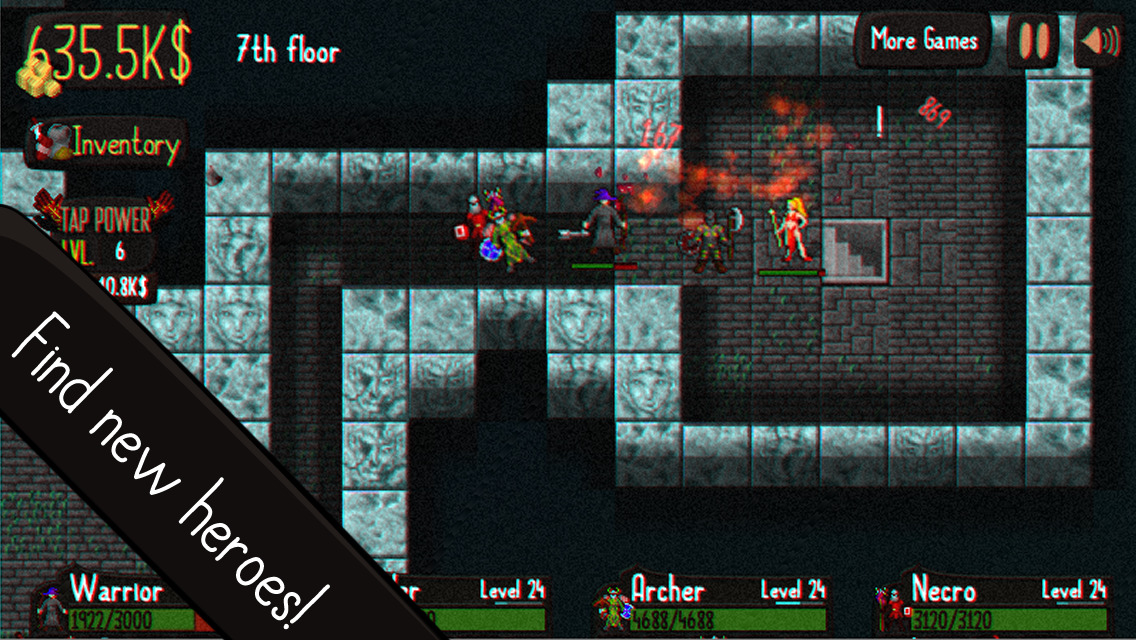 iTunes Description
Action packed Idle Game. Explore procedural dungeons, find new teammates and defeat Mr. Big'Stache.
Forum Thread: Idle Sword (by Dominick Bruno)
---
I'm Hungry Human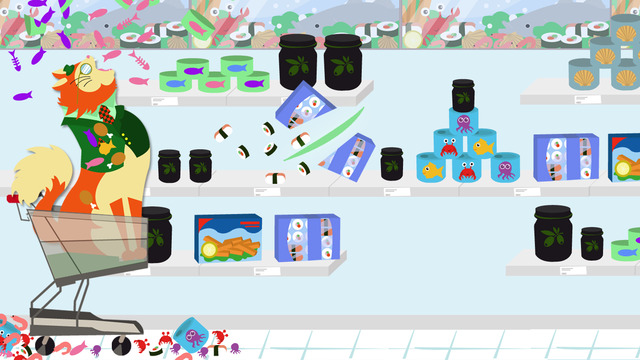 iTunes Description
My dear human,
I'm a little hungry. Would you mind going to the supermarket with me? You know, food does not serve itself, and I need a little help from you to open those tins and boxes. Gracefully, your furry Sir Walter Humphrey.

PS.: I hate olives.
Forum Thread: I'm hungry, Human! by Patrick Ferling
---
Juggle Struggle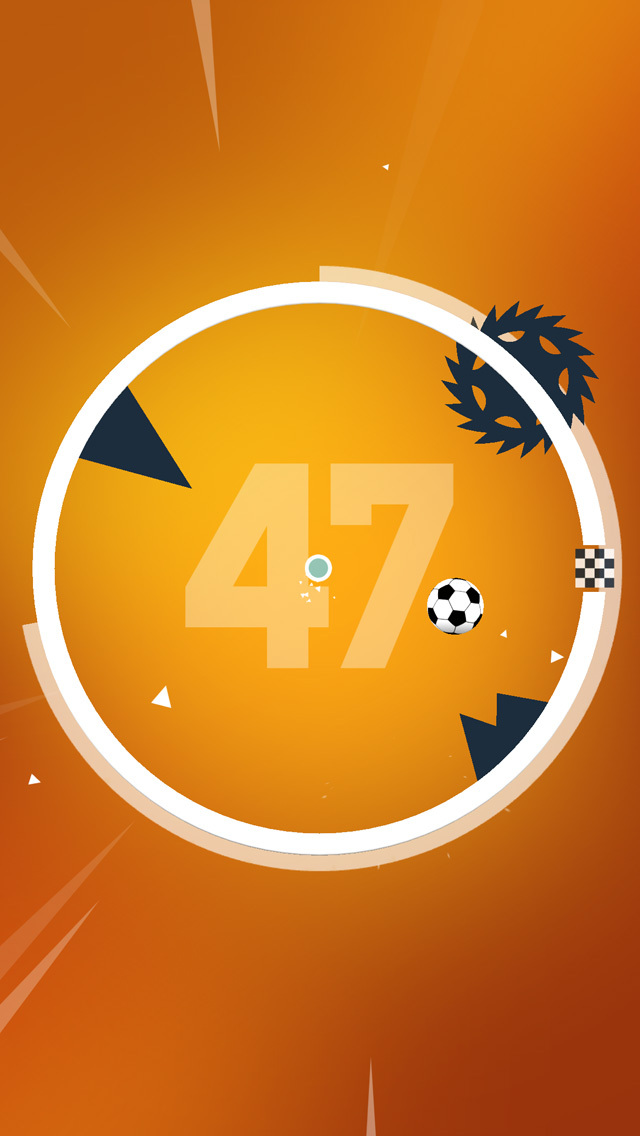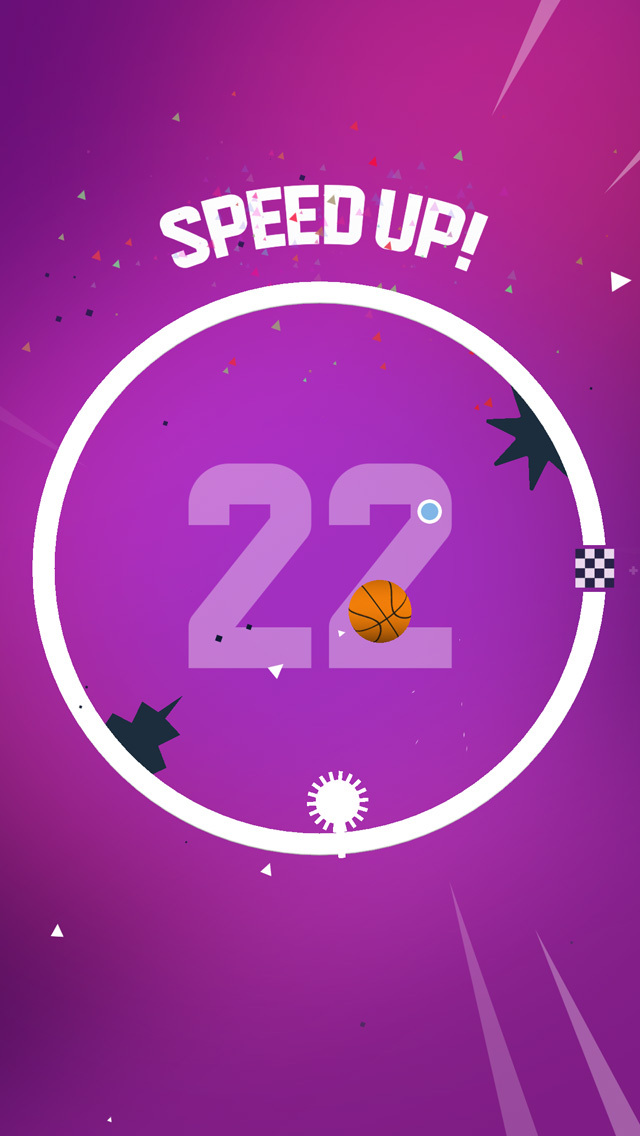 iTunes Description
Juggle Struggle is a fast paced arcade jumper where you have to juggle the ball in the air under extreme conditions, as you try to avoid all incoming obstacles to become the Juggle Champion!

Compete against the world and your friends in 10 unique challenging stages.

The game features 27 different balls, ranging from basic sport balls (football, tennis ball, basketball etc), to more crazy balls like the sun, a disco ball, a slime ball, an atom or even a skull!
Forum Thread: Juggle Struggle – Endless Jumper (by Luc Versleijen)
---
A Land Fit for Heroes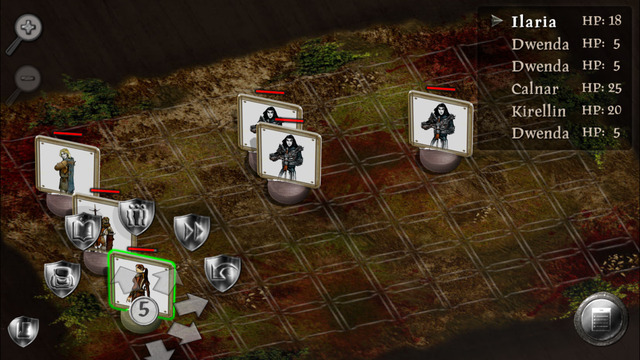 iTunes Description
Enter the world of "A Land Fit For Heroes", written by Richard Morgan. A unique cooperative multiplayer gamebook awaits with a dark, gritty story, doomed anti-heroes and where every decision is about choosing the lesser evil. Kirellin of House Caith must solve the case of some missing children in the swamps but he will find much-much more.

Calnar, the Majak Warrior tries to find the grave of his late father but a much bigger challenge waits for him. Ilaria, the Thief of Yhelteth goes to an expedition to a Kiriath Artefact, but the things she meets there will change her life. Three intertwined stories, three dark characters – one ending.
Forum Thread: A Land Fit For Heroes (by Liber Primus Games)
---
Lucco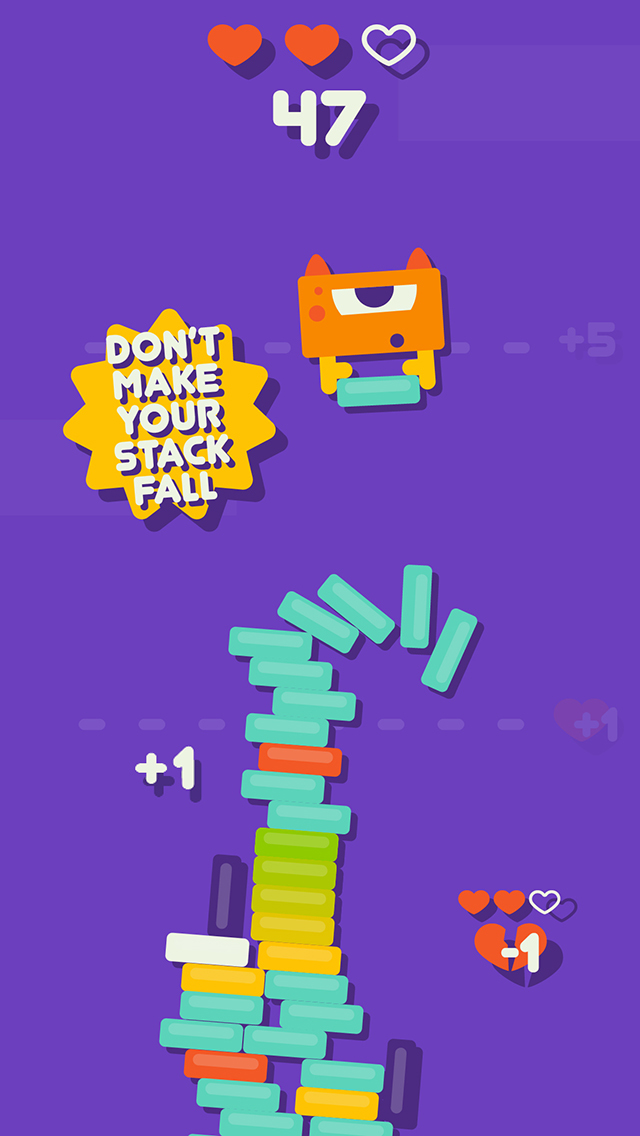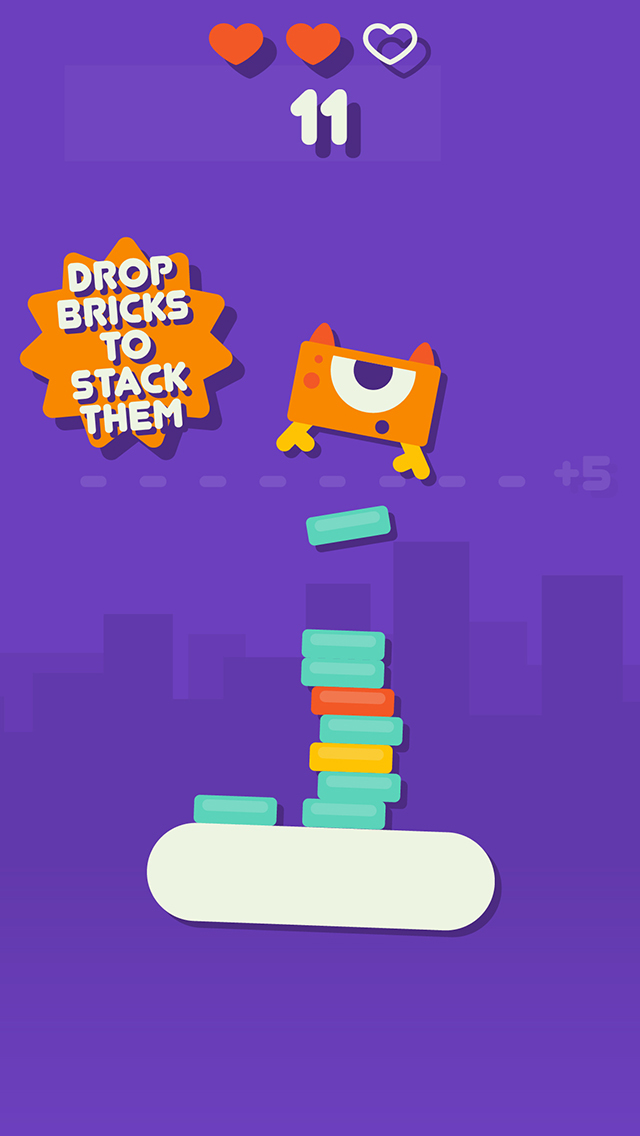 iTunes Description
Drop bricks at the right time to stack them on the moving platform and do not loose them.
How high can you reach?

Very simple and intuitive, it promises long hours of play.

From 1 to 5 players on the same device.
Forum Thread: lucco (by Nathan Malville)
---
Mavenfall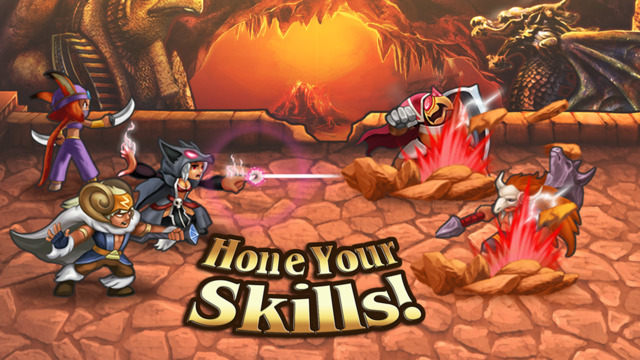 iTunes Description
Battle live players and climb the ranks with your team of Mavens! Build unique decks of cards for every maven, giving them access to spells and powers entirely their own. Dominate the competition in this original mix of strategic card games and RPG heroes.
Forum Thread: Mavenfall (by Blue Tea Games US)
---
Mr. Business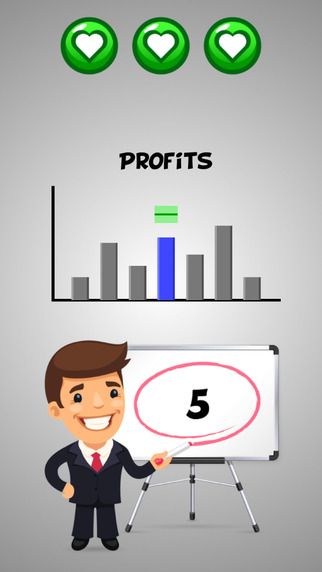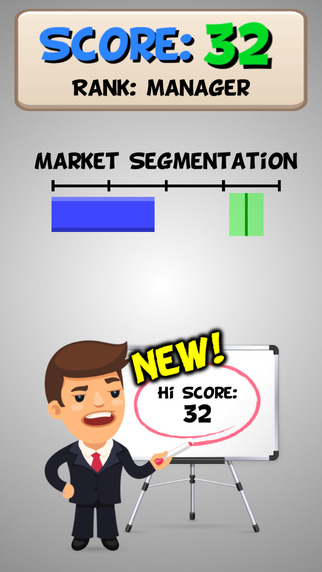 iTunes Description
Mr. Business is all about the business! Are profits up this quarter? Whats our return on investment? Are we thinking outside of the box? Whats the bottom line?! Are you ready to answer all of these questions and more? Find out in this silly corporate adventure that pits you against the board room in a battle to prove your worth to the company. Are you results oriented? Customer focused? Data driven? You better hope so, otherwise youre in the wrong business!
Forum Thread: Mr. Business (By Bryan Perfetto)
---
Neon Drive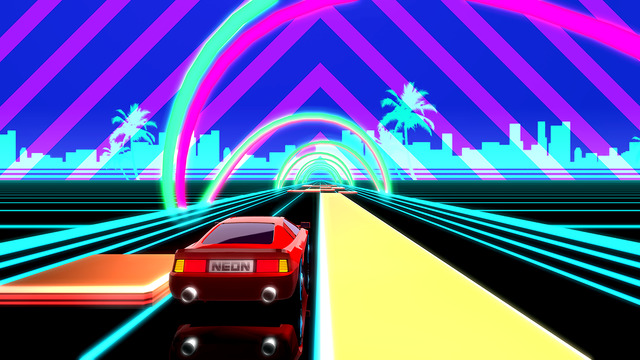 iTunes Description
Neon Drive is a slick retro-futuristic obstacle-dodging game that will make your brain melt. You've been warned.

From beautiful cityscapes and ocean roads to exploding enemy spaceships, Neon Drive has it all. It's inspired by the arcade games of the 80's, but set against a futuristic backdrop of glowing cyber-grid, all in silky-smooth retina graphics. Neon Drive brings you 3 amazing levels, adding up to hours of enjoyment. Each level features multiple twists and perspective changes, keeping you on your toes (err, wheels) throughout the gameplay.
Forum Thread: Neon Drive – '80s style arcade game
---
Nuts! The Battle of the Bulge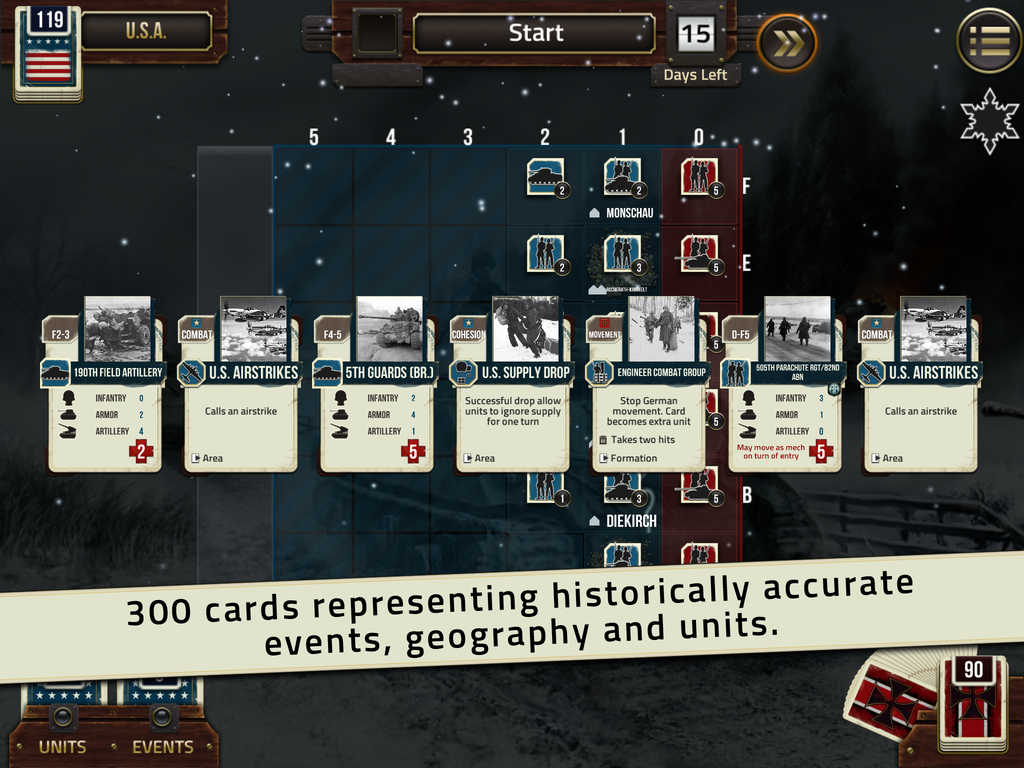 iTunes Description
Nuts!: The Battle of the Bulge is a Decision Games card game that recreates the famous World War Two battle (16-31 Dec 1944) in which the German Army mounted a surprise attack on the thin U.S. forces deployed in the Ardennes region hoping to breakthrough to the English Channel and split the allied forces.

In the game you control either the German or the U.S. and British forces.
Forum Thread: Nuts! The Battle of the Bulge (by HexWar Games Ltd)
---
The Other Side: Cross the Line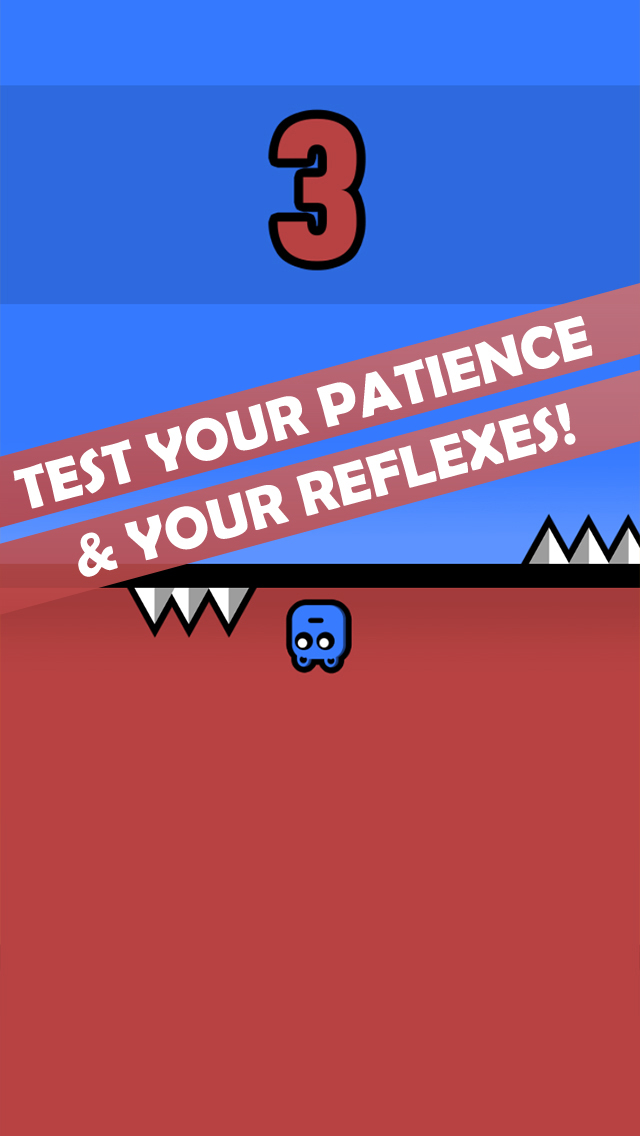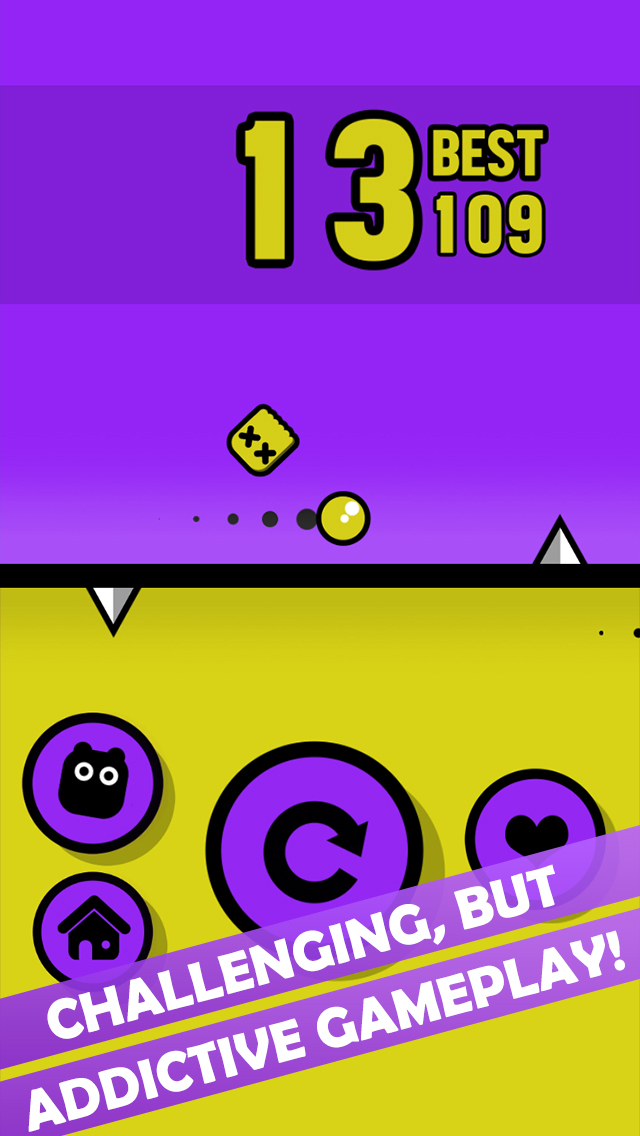 iTunes Description
There are two sides to every line. Challenge your patience & your reflexes in this fast-paced, habit-forming game.

You've got to collect as many magical orbs as possible, all while avoiding deadly spikes that race towards you at a maddening pace. The more orbs you capture, the more vibrant & colorful your journey will become! Watch out, the direction can change on a dime. Stay on your toes and be ready to switch direction to The Other Side.
Forum Thread: The Other Side: Cross The Line (by Thumbspire Inc.)
---
Peanuts: Snoopy's Town Tale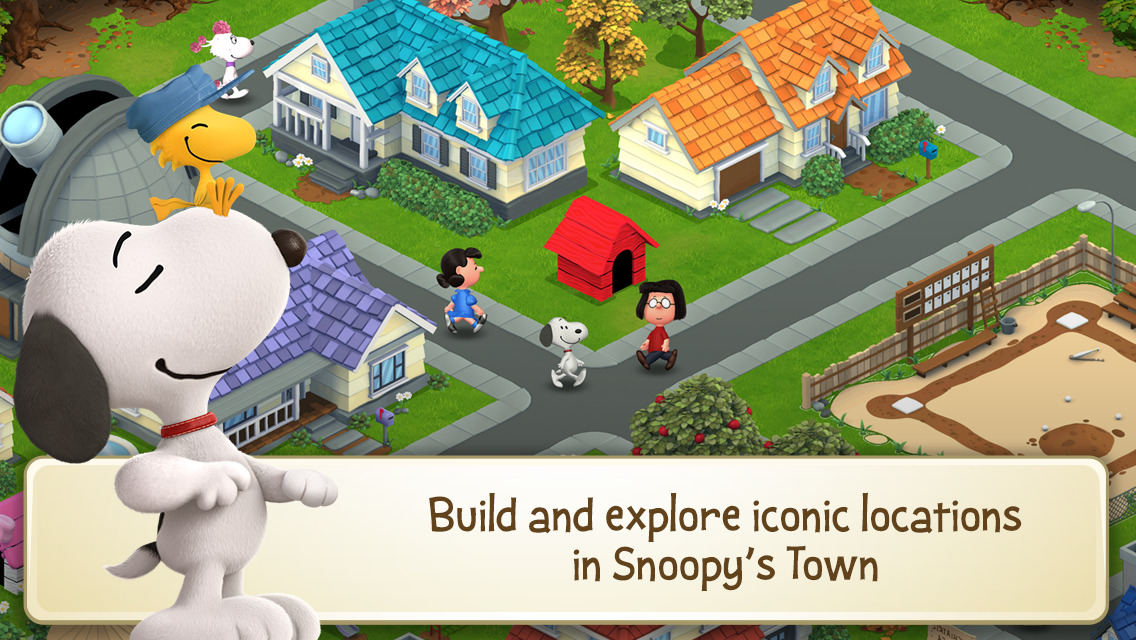 iTunes Description
Join Snoopy, Charlie Brown and the rest of the Peanuts gang as they build and explore their beloved town. Snoopy is struggling to write his next great novel when he notices that a "new kid," the Little Red-Haired Girl, has moved in next door. Snoopy decides to put his role of "World Famous Author" aside and instead adopt a new roll, "Chair-Beagle of the Welcoming Committee." Snoopy will write about the neighborhood and introduce this new kid to all his favorite people and places. Start with a blank slate and set off on an adventure full of fun and imagination.
Forum Thread: Peanuts: Snoopy's Town Tale (by Activision Publishing, Inc.)
---
ReBounce!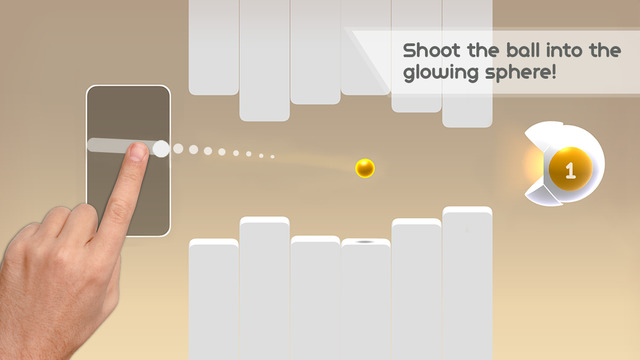 iTunes Description
ReBounce! is simple: Shoot a ball into the glowing sphere! Sounds easy? Then challenge your friends or impress players around the world with your trick shots!

Master hundreds of levels! From easy to complex! Only the best will complete all the levels perfectly! Every shot counts!
Forum Thread: ReBounce! (by DIE KAPITÄNE media GmbH)
---
Rise of Heroes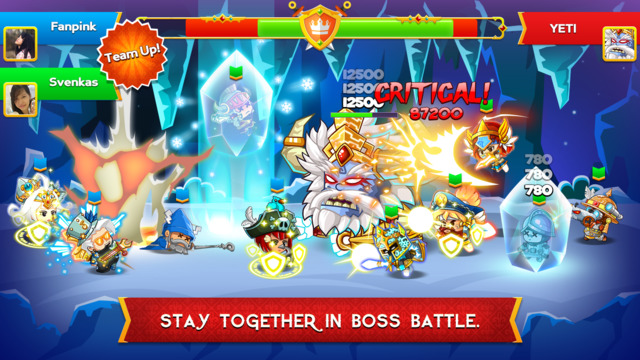 iTunes Description
Welcome to Rise of Heroes: Recruit & manage an force of unique heroes to revenge the darkness & compete against other teams.

Conquer territories for resources to upgrade training heroes, evolve them to new classes & unlock new lands. Reveal many side events, explore secret dungeons, and participate in the World Tournament of other team of heroes.
Forum Thread: Rise of Heroes (by Pine Entertainment)
---
The Room Three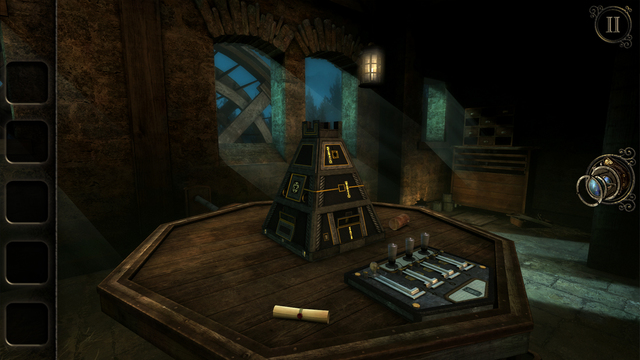 iTunes Description
The eagerly awaited sequel to the BAFTA award winning 'The Room' (Apple Game of the Year 2012) and 'The Room Two' (App Store Best of 2013-14) is finally here.
Welcome to The Room Three, a physical puzzle game within a beautifully tactile world.
Lured to a remote island, you must draw upon all your puzzle-solving ability to navigate a series of trials devised by a mysterious figure known only as "The Craftsman".
Forum Thread: The Room Three (by Fireproof Games)
---
Runestone Keeper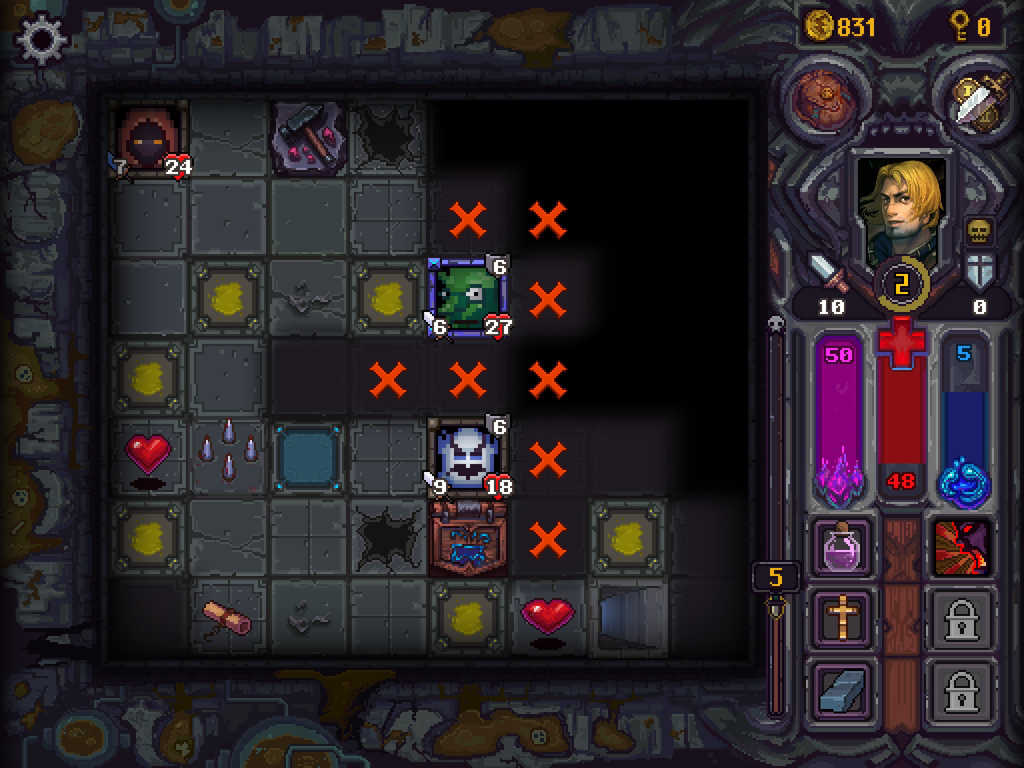 iTunes Description
Runestone Keeper is a challenging dungeon crawler game that is based on puzzle adventure as well as turn-based combat strategy and is also a roguelike to roguelite game that blends RPG and elements of card game.

Buried in the faraway dungeon, a mysterious power is waiting to be unsealed.
The witch, possessing in the adventurer, split the seal which had been affixed on vampires.
In a blink of an eye, the ancient fiend will destroy the whole world at the turn of the destiny.
At that moment, the darkness will devour everything.
The frank cook, the righteous knight, the solitary wizard and the forgotten vagrant
People of all trades, gathering together due to this crisis, are by coincidence given heroic missions and set out on the expedition of saving the world.
Forum Thread: Runestone Keeper (By Cimu)
---
Simpulls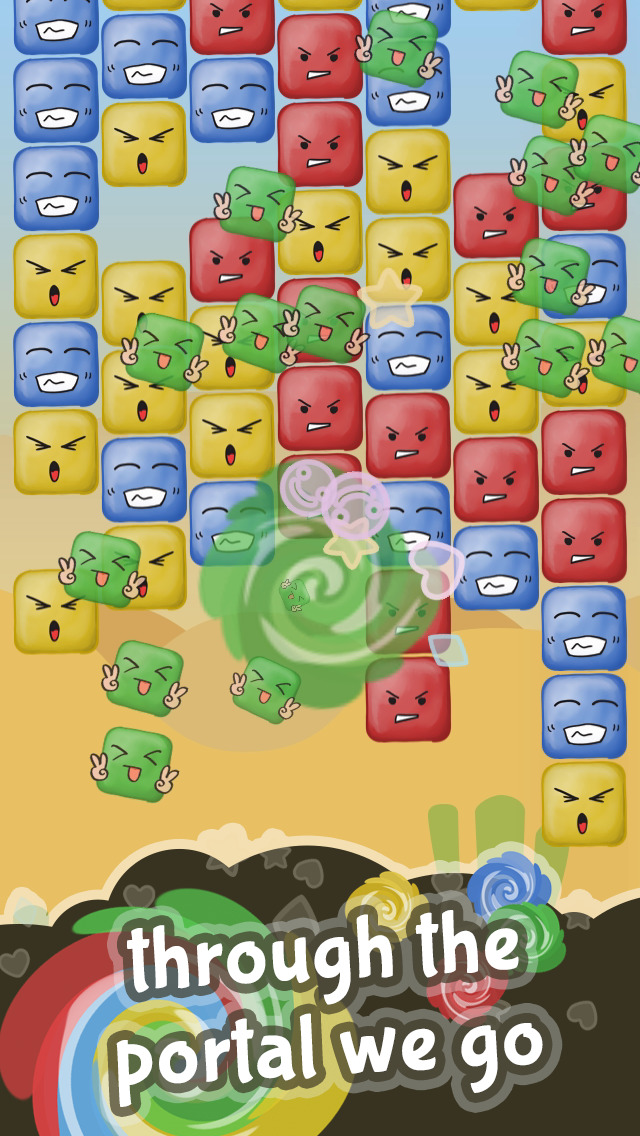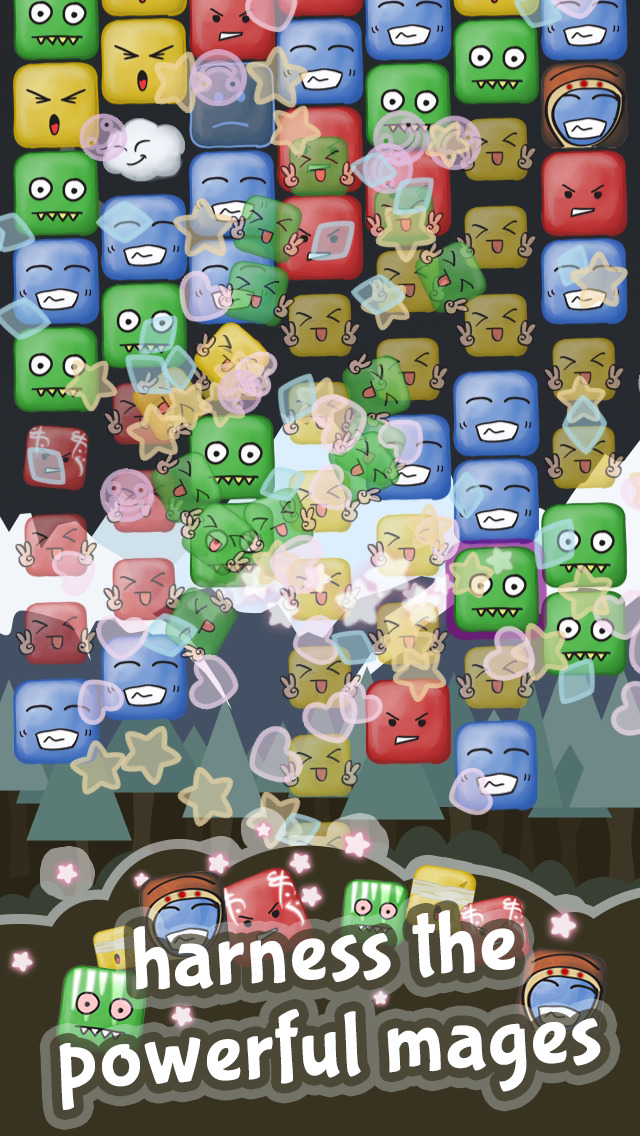 iTunes Description
Simpulls is a cartoony and quirky swipe based old-school matching game. Unleash the powers of the special Simpulls you discover on your journey through their lands to help you overcome the variety of challenges you encounter.

The simplicity of the controls combined with the variety and depth of the gameplay experience will challenge and excite you. Make your way through the mountains and beyond where you will encounter the powerful warriors and more who will help you to unfreeze your companions and destroy the rock golems.
Forum Thread: Simpulls (by Ironshod Limited)
---
Sky Squad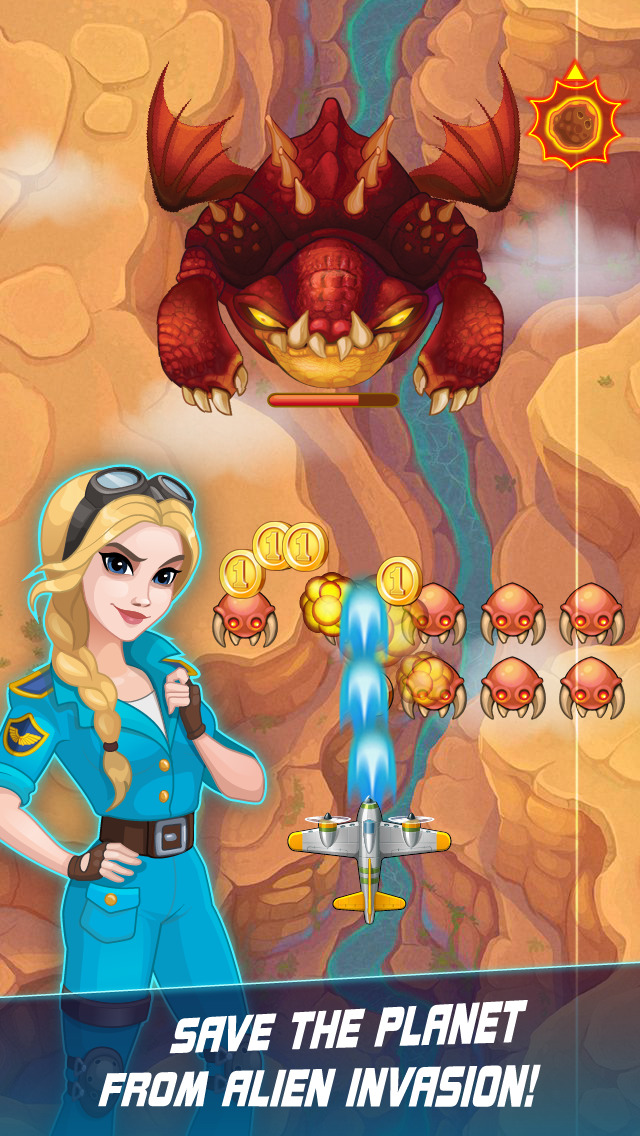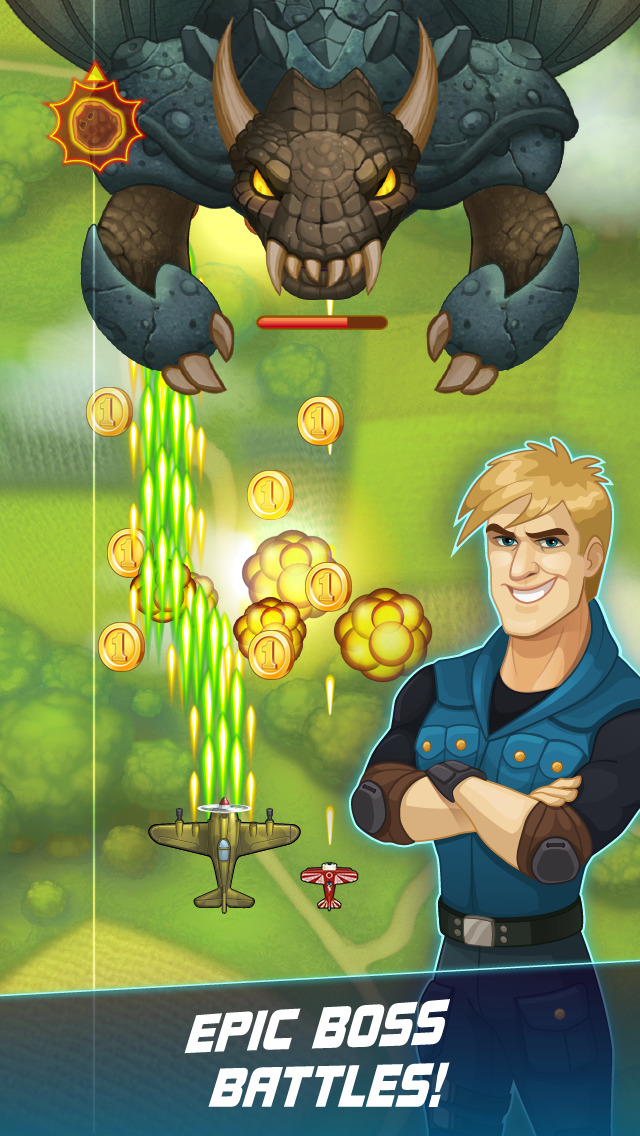 iTunes Description
Are you brave enough to take on an evil alien army? The intruders have come to decimate the Earth and only the Sky Squad can defeat this epic invasion.

Dodge alien drones while letting loose a barrage of missiles in this action-packed top down shooter. Fight bosses and dodge enemy fireballs! Collect boosts to double your firepower and activate your magnet power-up. Navigate skillfully to catch coins and use them to upgrade your plane, your minion, and your boosts.
Forum Thread: Sky Squad (by Kongregate)
---
Starific – Endless Arcade Reactor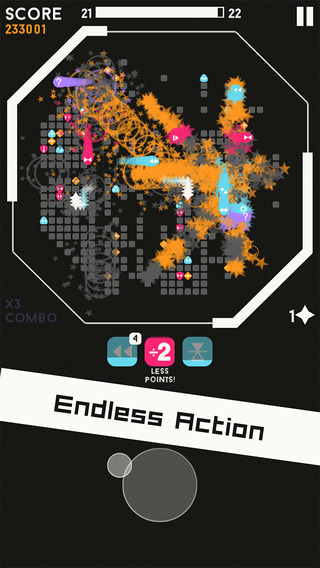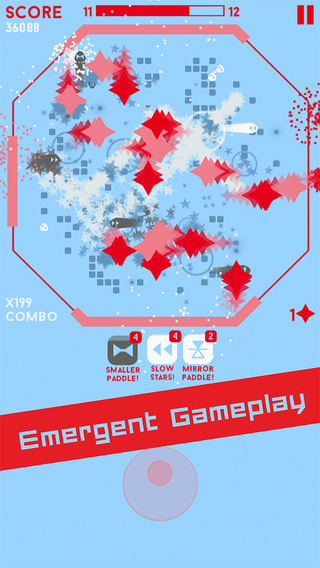 iTunes Description
Frenetic and stylish, Starific is an endless arcade reactor where you set off epic chain reactions and catch awesome powerups to keep your stellar hopes alive.
Forum Thread: Starific – Endless Arcade Reactor! (By Beveled Edge Studios)
---
Steam: Rails to Riches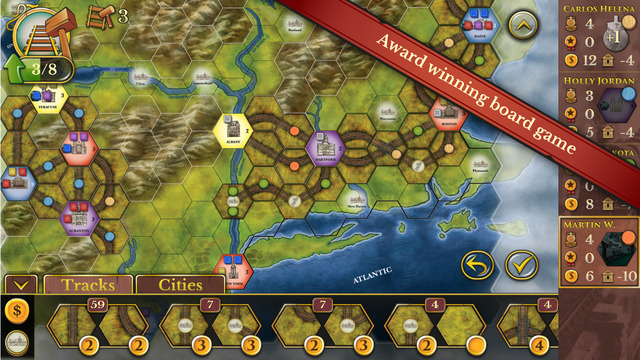 iTunes Description
The official version of one of the best board games – Steam™: Rails to Riches. Take control of a railway company, issue shares, build railroads, deliver goods along an ever changing network of tracks and stations and make profit to expand.

You build the tracks, upgrade towns, improve your train, and grab the right goods to make the longest, most profitable deliveries. Score your deliveries and add to your income or victory points, balancing your need to invest against your quest to win the game. The goal of the game is to score the most victory points and become the best railway company.
Forum Thread: Steam: Rails to Riches (by Acram Digital)
---
Stutter Rapper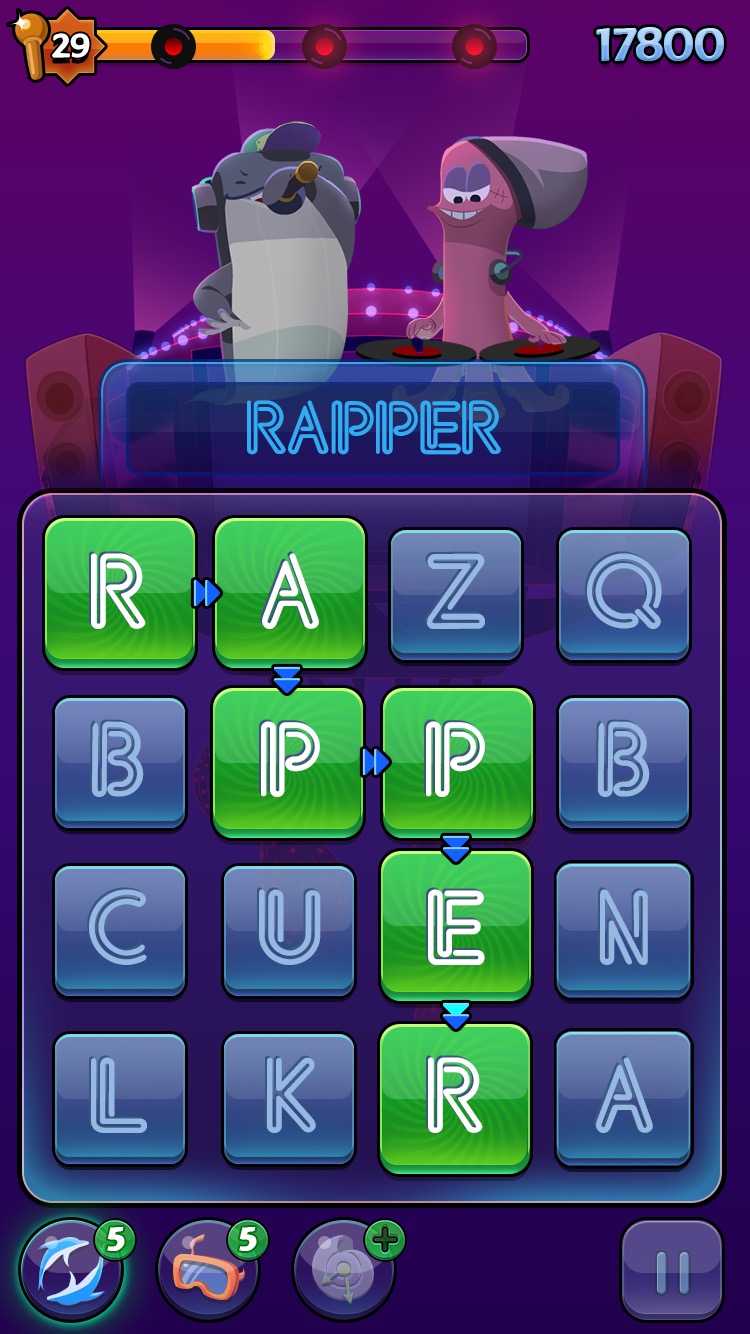 iTunes Description
Play the Revolutionary Word Puzzle Game Ever – to the beat of Rap Music! Catch the rhythm to hit bonuses, swipe to make words, and RAPPPPP!

Stutter Needs Help! – Deep in the ocean, Stutter the whales adoptive-parents have been trapped, and are soon to be tin-canned! Stutter and his best DJ buddy, now have to join the "Rookie Rapper Competition and need to win the biggest prize to free them. Its an exciting adventure of rescue, overcoming obstacles and helping the little whale grow from a Stutter to a Rapper!

Rap by Connecting the Letters! – Your goal is to link letters in adjacent tiles to make a correct word for Stutter to rap it out. Accurate timing with the DJs rhythm will get you a higher score! With sharp eyes, even a Stutter can Rap & Rock the ocean!
Forum Thread: Stutter Rapper – Turn Word Game Into Rap Battles (By Luciola Games)
---
Super Boys – The Big Fight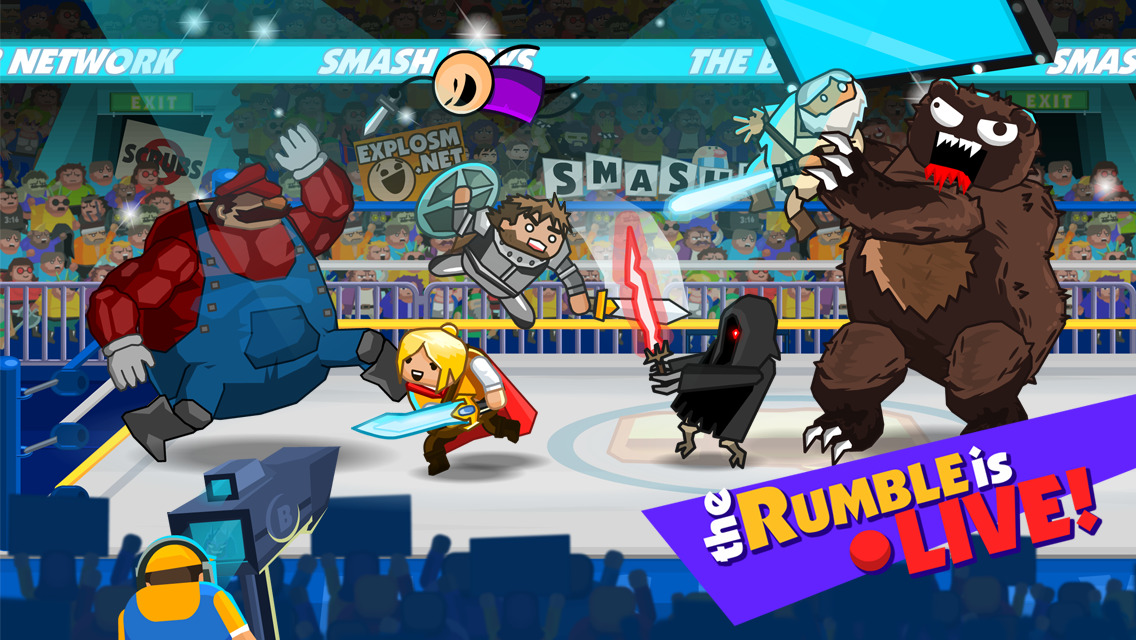 iTunes Description
The year is 2019 and everyone's bored of TV, celebrities and games. Everything is inflated.

SUPERBOYS – The Big Fight, is an ultra violent TV show where fighters from across the globe form teams that clobber each other for glory, fame & everything else.

The overpowered Heroes and Bosses of old games are being crushed and have to team up to survive the onslaught against an enemy they cannot defeat, the new Super Boys.

Featuring characters from all of our worlds (Maximus, Toon Shooters, Blackmoor, Bearadise+) and a special appearance by… the Purple Shirted Eye Stabber from Cyanide & Happiness (explosm.net)!
Forum Thread: Super Boys – The Big Fight (By Mooff Games)
---
Tap Tap Dash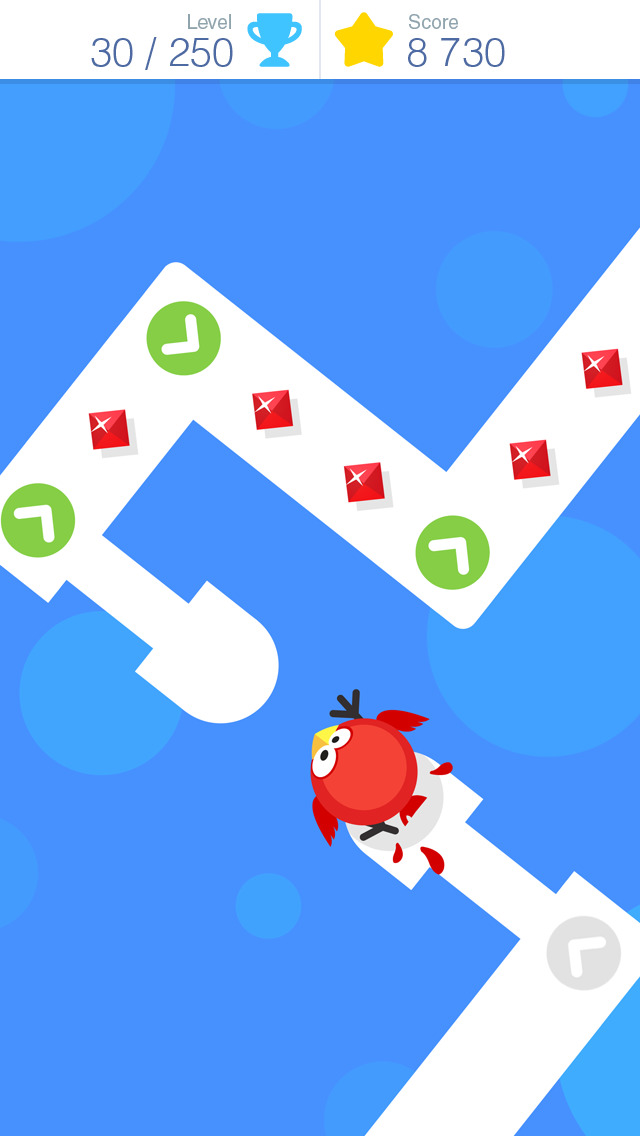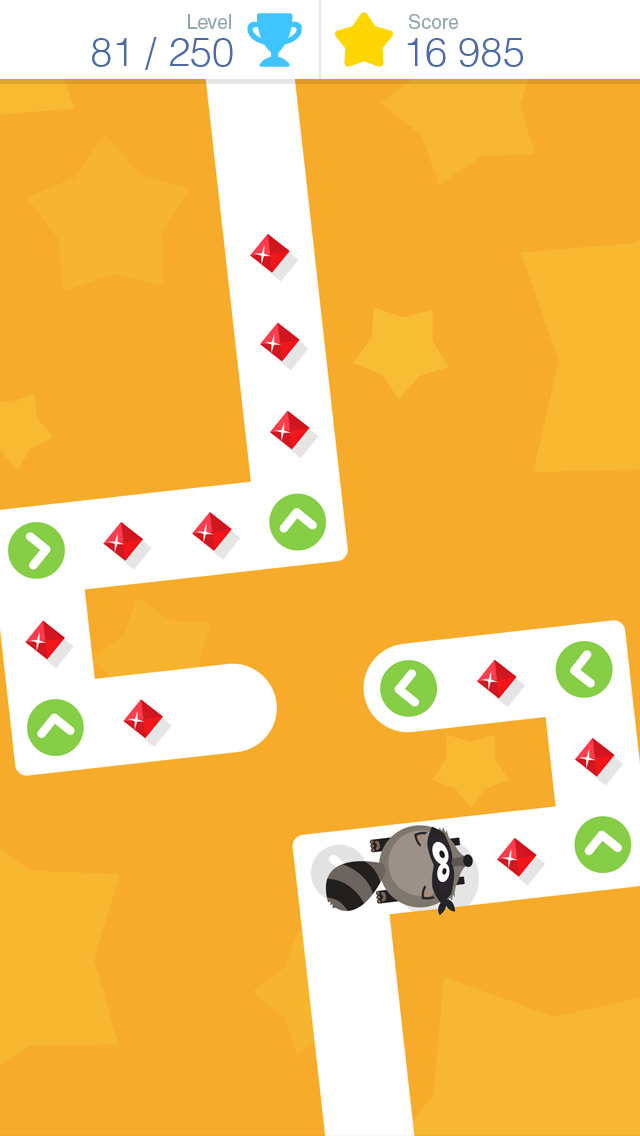 iTunes Description
Tap to jump or change direction
Don't fall off the path
Unlock new characters
Only 250 levels to beat. That shouldn't be too hard, right?

Be sure to get your friends to play to see who can get the furthest.

Good luck!
Forum Thread: Tap Tap Dash (by Second Arm)
---
Tiny Dino World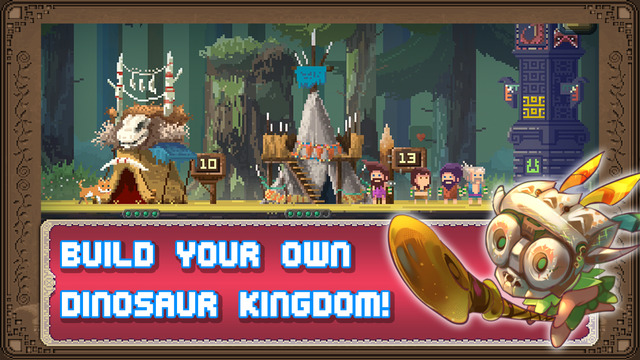 iTunes Description
After the meteor hit the Earth the dinosaurs did not fully distinct….On this post apoc-alypse island human began to gather and form the three great tribes, Fire Tooth, Spike Tail and Wind Claw. Each thrive and prosper with the help of the mysterious totem that allows them to summon dinosaurs to aid survival.

Harming the dinosaurs is strongly prohibited, but there are always rule breakers. Those people would slaughter dinosaurs and drink their blood, gaining mighty strength with the cost of losing sanity. In the end most dinosaur slayers would be filled with killing frenzy and slaughtering dinosaurs became their only purpose of living.
Forum Thread: Tiny Dino World (by ujet corporation)
---
Wheelie 2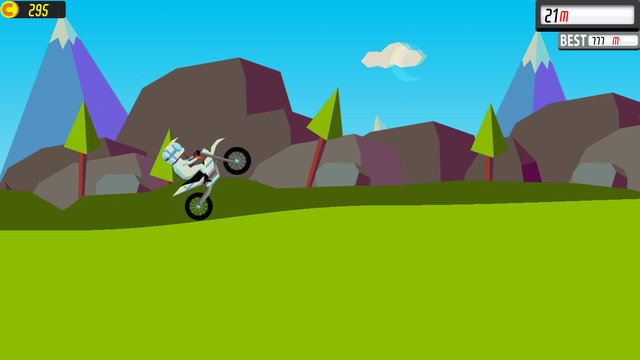 iTunes Description
What could be sweeter than wheelieing through the green hills of Wheeliesville. Birds wheelie, Ninjas wheelie, Robots wheelie and you can wheelie too.

Wheelie to earn coins to unlock new characters!
Forum Thread: Wheelie 2 (by Colin Lane)
---
Zenonia S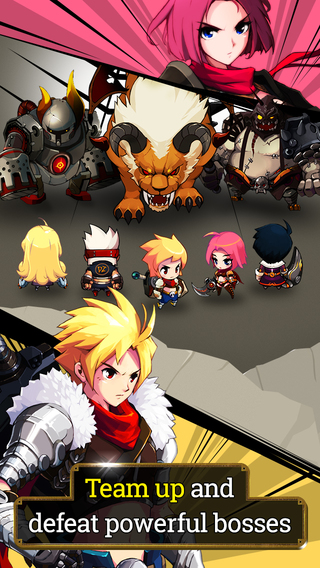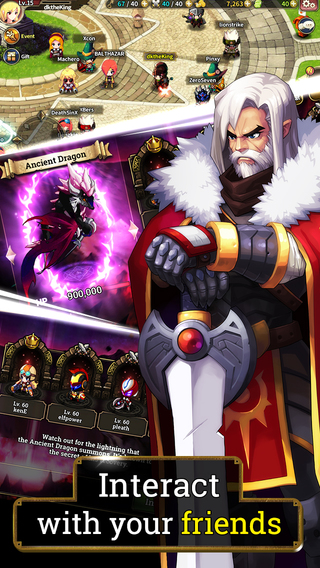 iTunes Description
The world's most popular mobile RPG, ZENONIA®, is now online!

Travel across nine treacherous realms to uncover the mystery behind the portal.
Assist the Celestial Kingdom and expose the horrifying truth.

Chat and play with your friends in real-time! Join a co-op raid party and fend off vicious monsters in Raid mode. Enter PVP matchups to destroy your competition.
Forum Thread: ZENONIA S: Rifts In Time (by GAMEVIL Inc.)
---
7 Seas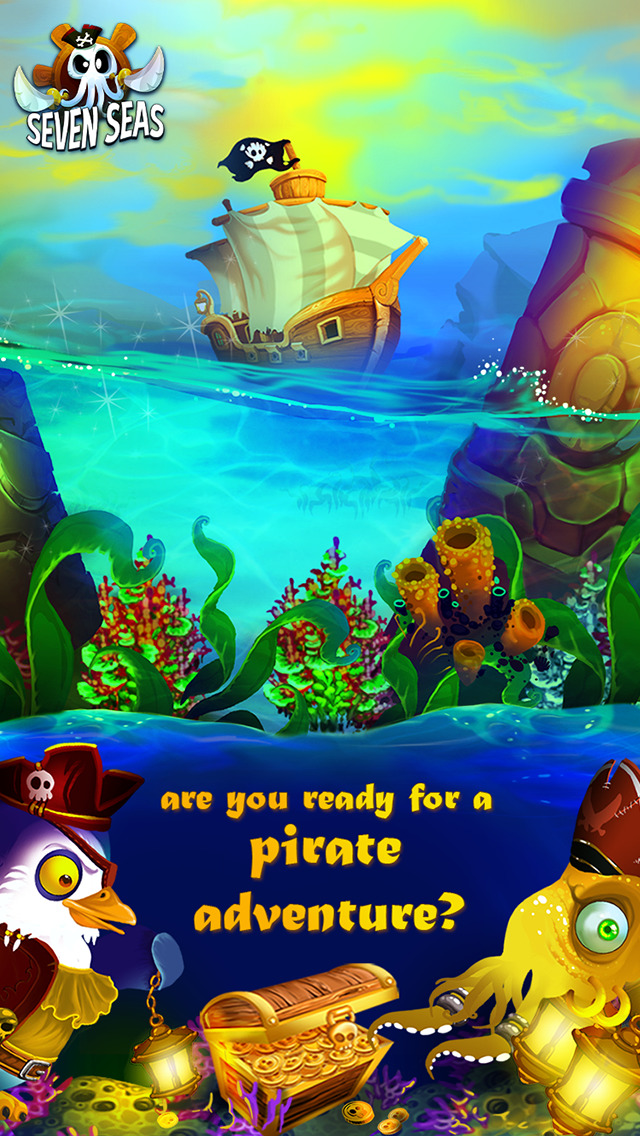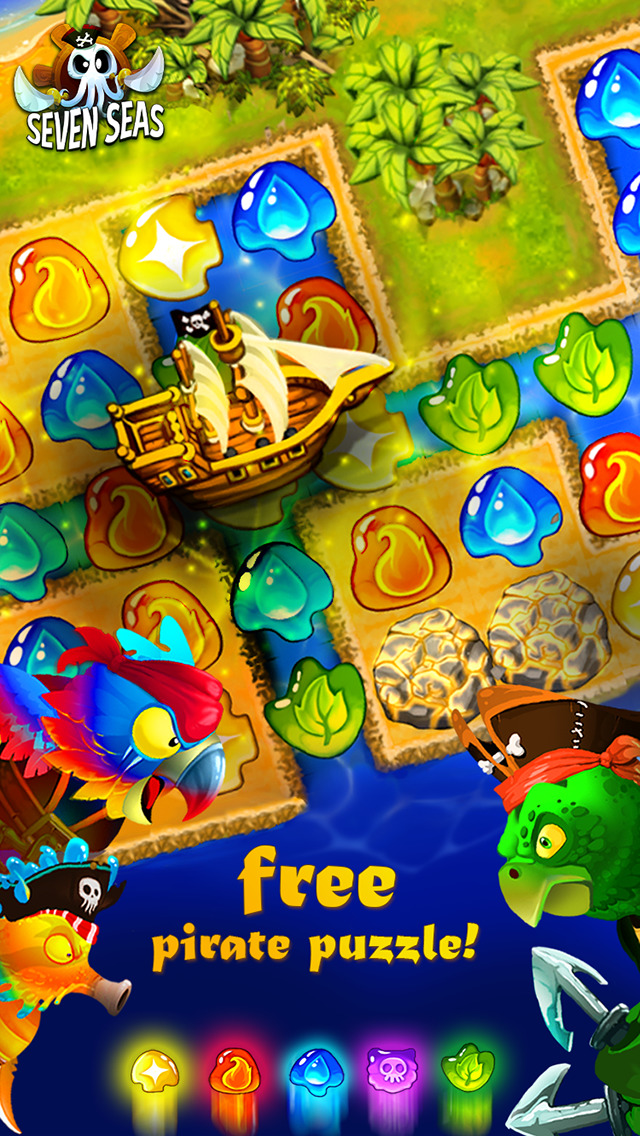 iTunes Description
Ahoy! Jack Tar!

I hope you're not a landlubber!
Ye are not…and ye haven't made a pirate yet? You've got to be sinking me!

Give no quarter, be a scallywag and haul wind to find treaayes!
Forum Thread: 7 Seas (by Bulkypix)
---