The idea behind the TouchArcade Game of the Week is that every Friday afternoon we post the one game that came out this week that we think is worth giving a special nod to. Now, before anyone goes over-thinking this, it doesn't necessarily mean our Game of the Week pick is the highest scoring game in a review, the game with the best graphics, or really any other quantifiable "best" thing. Instead, it's more just us picking out the single game out of the week's releases that we think is the most noteworthy, surprising, interesting, or really any other hard to describe quality that makes it worth having if you were just going to pick up one.
These picks might be controversial, and that's OK. If you disagree with what we've chosen, let's try to use the comments of these articles to have conversations about what game is your game of the week and why.
Without further ado…
Lumino City
It was yet another week filled with a ton of amazing new iOS games, which in turn made it yet another difficult week to pick a Game of the Week winner. Well, that's not totally true. Despite really enjoying a handful of great games this week, State of Play Games' Lumino City ($4.99) stuck out head and shoulders above the rest. It's so charming, so clever, and so whimsical that I knew within the first ten minutes of playing that Lumino City was something really special.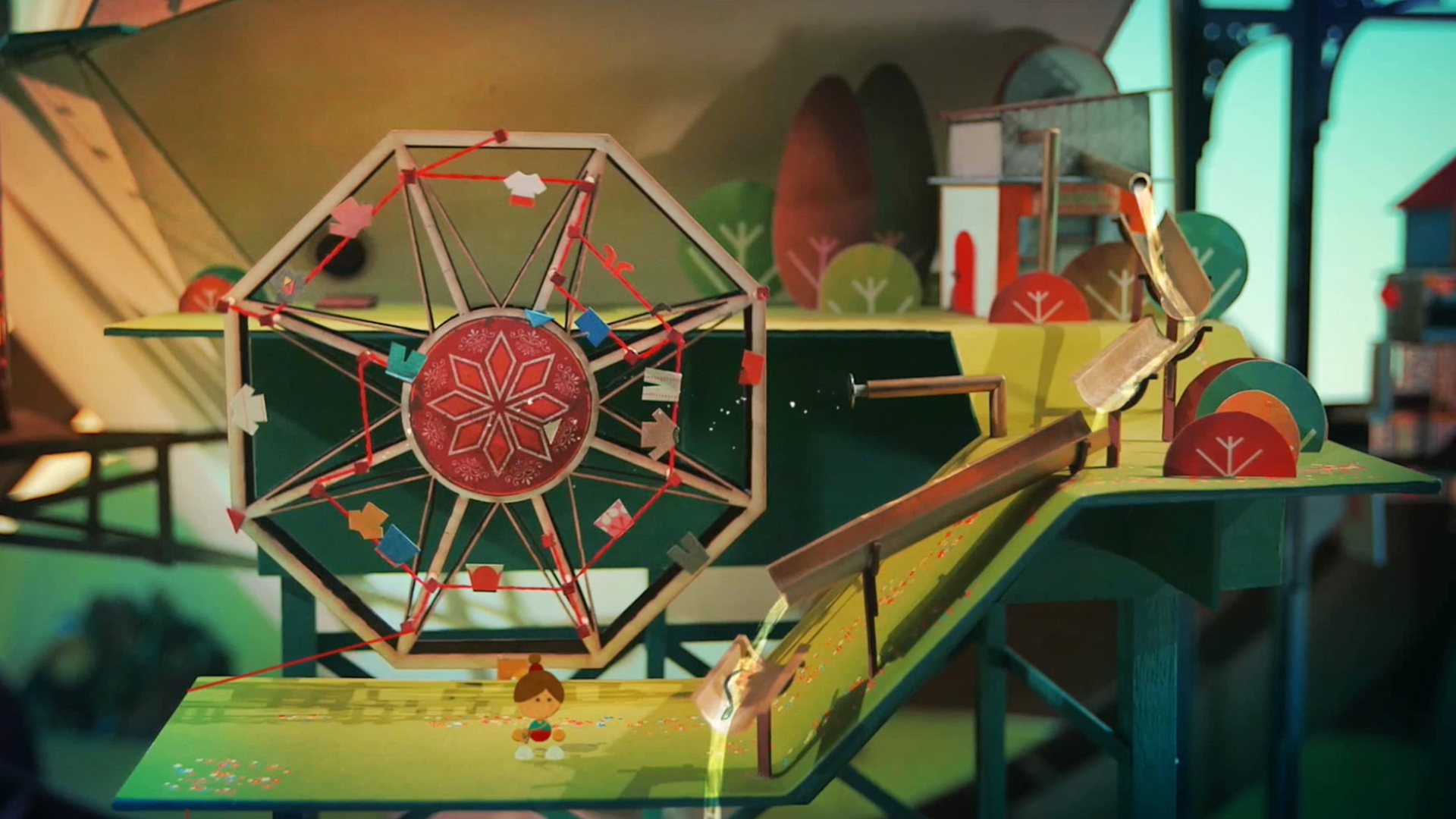 For the unfamiliar, Lumino City is the sequel to Lume (Free), an adventure game where the environments were built as real life models and then photographed for the game, giving it a very unique and sort of surreal stop-motion style. The game was well-received but criminally short, so State of Play began work on an ambitious successor, Lumino City, which launched on PC to critical acclaim just about a year ago.
State of Play created a massive model city for the game, and it never gets old exploring the various parts of it and seeing them come to life with the nifty way everything's animated. Some of the puzzles are definitely obtuse, but the solutions are always clever enough that you forget you just spent twenty minutes wandering around aimlessly and tapping everything you saw until something happened. It feels like a deliberate throwback to the classic adventure games, and you're pretty much guaranteed to smile at the outcome of most events.
And now Lumino City has come to iOS where it feels even more at home on the touchscreen. Things can feel a bit tiny on my iPhone 6s, but it's nothing major. This is the sort of game that sings on the larger screen of the iPad, but it's perfectly playable on smaller screens too. And it's definitely worth playing on whatever screen you have. Lumino City is filled with so much personality, and you can just feel the time and effort and extreme care that went into every little detail in the game. It's also about ten times longer than the original.
If any part of Lumino City looks interesting to you, throw those five little dollars at the screen as hard as you can. You'll get your money's worth from the astonishingly extensive in-game manual alone. In a week full of heavyweights, Lumino City is simply a masterpiece.