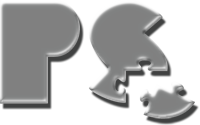 Long-time Apple fans no doubt recognize the name Pangea Software. Founded nearly 30 years ago, Pangea has been prolific in creating games for Apple's lineup of desktop computers over the years, even striking a deal with Apple to bundle up a selection of their games into Macs for a period of time. It made sense then that Pangea would be all over the iPhone's App Store when it launched in 2008, and the company has made a habit out of being among the first to support new features and devices as Apple rolls them out. Things like the high resolution Retina Display screen, Game Center online multiplayer, the iPad when it was brand new and more were all things Pangea was quick to be on top of with their catalog of games. This week the new Apple TV is arriving and unsurprisingly Pangea is right there with it.
Pangea will have (or I guess DOES have, depending where you live) five games available on the new Apple TV App Store. Those games, as described by Pangea via press release, are as follows:
Now, Pangea bringing a selection of their games to Apple TV isn't especially noteworthy (freaking everyone and their brother are bringing their games to Apple TV), but what is noteworthy is that Pangea's games will support stereo-3D on 3D capable televisions. While the 3DTV phenomenon never really took off like the television manufacturers expected it to, the 3D effect can really add to the gaming experience for those that have capable sets. As Pangea notes in their press release:
"All of Pangea's games have the capability of playing in stereo-3D on any HDTV which is 3DTV capable. This not only adds an extra visual element to the games, but in many cases it gives the player an advantage since 3D makes it easier to aim weapons and calculate jumps. Additionally, all of the games are Game Controller compatible, so they can be played with either the Siri Remote or with any tvOS compatible Gamepad."
As noted by MacRumors, developer Steve Troughton-Smith posted a picture to Twitter of him checking out Bugdom 2 on a 3DTV:
This is so trippy @PangeaSoftware pic.twitter.com/h3CUlkbiuX

— Steve Troughton-Smith (@stroughtonsmith) October 29, 2015
And what does Pangea Software founder Brian Greenstone think about the Apple TV? He's quite bullish on its potential to disrupt the console market.
"We have been waiting for this for many years. When Apple announced that the Apple TV 4 would support 3rd-party apps we jumped right on it! This is a watershed moment for the video game industry because I think it represents Apple's first step into conquering the console market. It may not look like it now, but given time the Apple TV will almost certainly cause major disruptions in the console gaming market. Microsoft, Sony, and Nintendo should be very worried."
Perhaps, but we'll definitely have to wait and see. With how many developers have been emailing us about their Apple TV games already, discovery is almost certainly going to be an issue on that App Store just as it has been on iOS. Also, the requirement that all games be playable by using Apple's Siri Remote may hamper more complex games from making it to the Apple TV. Then again, it's early, and many things can evolve over the course of the coming months and years. I'd never count against Apple for anything. It's exciting times!
So if you've already received your Apple TV you can check out the Pangea games listed above, and expect more from their catalog to make it to the Apple TV in the very near future. Cro-Mag Rally ($1.99) and Air Wings Intergalactic (Free) sound like they're on deck next. Also, all of the games listed above have just received iOS updates with iCloud game saving, meaning you'll be able to pick up where you left off when moving between iOS devices or Apple TV. Finally, Pangea's Apple TV games will be fully Universal, so if you already own the iOS versions you'll be able to play them on your Apple TV for free.