You guys. This week is bananas for new iOS game releases. Seriously, I have a perfectly delicious-looking Sloppy Joe sitting on a plate right next to me, getting cold because the new games just don't stop coming out. We talked about Dead Effect 2 launching earlier today, but we've also got Octodad, Lumino City, Five Card Quest, a port of the classic point and click game Sanitarium, and much, much more. I have a feeling it's just going to get crazier as we approach the end of the year, so hold on to your butts. Check out the full list of games below and let us know what you'll be picking up. Now if you'll excuse me, my Sloppy Joe is calling my name.
Some late comers added below: Beneath the Lighthouse, In Between Mobile
---
Agent A: A puzzle in disguise
iTunes Description
Agent A, your new mission has just arrived from headquarters. As usual destroy this transmission once received. This mission is of the utmost importance so get to it effective immediately.

MISSION: Ruby La Rouge. Known enemy spy and perilous predator has been targeting our secret agents. Your mission is to find and capture this vindictive vixen. She's been on our radar for some time now, however intel revealing her motivations is unclear.

We need you to follow Ruby, then locate and infiltrate her secret lair. Once inside it is imperative that you uncover her plans. Oh and agent… do be careful. Miss La Rouge has a taste for dismissing agents such as yourself.
Forum Thread: Agent A: A puzzle in disguise (By Yak & Co)
---
Almost Impossible!
iTunes Description
Almost Impossible is a side-scrolling atmospheric puzzle platform, built especially for touch screen devices. Guide a small ball of light on a dangerous journey, be careful, the road ahead is extremely challenging. Some may say it's Almost Impossible!

With 50 action packed levels, Almost Impossible is the most splendid game you'll pick up this week!
Forum Thread: Almost Impossible! (by Daniel Counsell)
---
Battle Supremacy: Evolution
iTunes Description
Act as a tank, a drone or an airplane, Battle it out in this riveting game, packed with lush landscapes and destructible environments. Drive or fly through futuristic cities with suspended highways and gigantic bridges.

Unlock each level's medals to master over 100 single player missions. Upgrade vehicles, advance in rank and fight together with your teammates in the most intense online battles you've experienced in multiplayer modes, including Team Death match and Capture the Base.

The gameplay is so immersive and engaging that destroying a target can feel like winning the battle, but really it's just the beginning… Unlock all the transforming vehicles and take part in epic battles across different sceneries ranging from a top notch, clean environment paradise city through a post-apocalyptic Doomland.
Forum Thread: Battle Supremacy: Evolution (by Atypical Games)
---
Beneath the Lighthouse
iTunes Description
"I stare at the horizon every night before I sleep hoping to catch a glimpse of the lighthouse.The light reminds me of Grandpa and my summer visits playing on the cliffs. That warm life saving beacon not only saves ships, it keeps me safe too. Grandpa's there just across the water watching over me.

But the lighthouse hasn't shone now for days and the fog is thick! What's happened? It's time to visit Grandpa!"

Beneath the lighthouse is a serene puzzle action game about a boy in search of his lost Grandpa. Your journey will take you through mysterious mechanical wheels that lay beneath the lighthouse!
Forum Thread: Beneath The Lighthouse (By Nitrome)
---
Blood Bowl: Kerrunch
iTunes Description
Crunching football, but with fully armored Orcs, Skaven, Dwarfs, Humans and, even, Wood Elves… Do we really need to say more? Blood will flow; bones will be crushed… and, after all that, someone might even score a touchdown!

Inspired by the Warhammer world, Blood Bowl: Kerrunch is an addictive, fast-paced, ultra-violent combination of strategy and sports… It's also, most likely, the best sport ever invented!
Forum Thread: Blood Bowl: Kerrunch (by Cyanide)
---
Boom Barn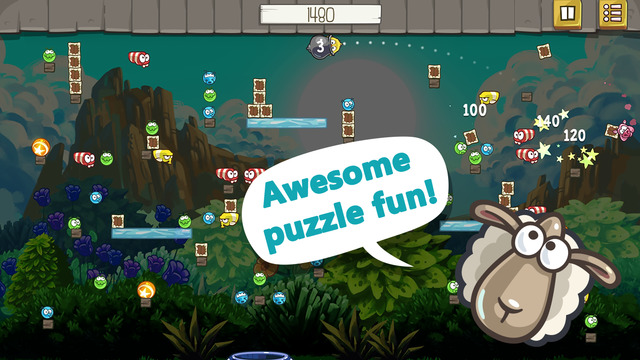 iTunes Description
BOOM! The animals are out! Take aim, tap and watch Chick, Oink, Baa and Cow go flying through the air in an attempt to clear the bug infested Boom Barn in this awesomely bouncy puzzle game.

Features:
– Chick, Oink, Baa and Cow each have their own special abilities that help you clear the levels!
– 70+ beautiful and fun handcrafted levels with cool animations and sounds!
– Perfect mixture of easy no-brainer levels to blow off steam and tough brain teasers that suck the steam right back in!
Forum Thread: Boom Barn (by Boomlagoon)
---
Cthulhu Virtual Pet
iTunes Description
Have you ever dreamt about having a Lovecraftian God in your pocket and be able to take care of him? Yeah, um…no
Well it doesn't matter because even if you don't know who Lovecraft is, just out of curiosity, you will want to have your little Cthulhu in your pocket, to take along with you the 24 hours. So, have fun with this 8 bit retro virtual pet as you used to when you were a child, and if you are a child enjoy a moment in the 90's!
Forum Thread: Cthulhu Virtual Pet (by Silvia Sanchez)
---
Darthy
iTunes Description
Roll, Bounce, and Fly in this fun retro platformer. Play as DARTHY, a little robot on a BIG mission to save the world.

DARTHY wakes up in a mysterious hospital and soon finds out he must release the souls of the robots imprisoned in the Gold Doubloons (Gold Coins) by the Giant Space Pirates. Use fireball blasts, anti-gravity boosts, and speed to avoid the deadly traps that await. Can you help DARTHY escape the pirate invasion and free the unfortunate souls?
Forum Thread: Darthy (By Buildbox Games)
---
The Dead: Beginning
iTunes Description
Prepare for the most horrifying zombie experience ever!

Will you be able to survive the onslaught of the zombie horde?
Grab your guns and follow our unintentional heroes as they rid the world from wave after wave of the undead.

How long will YOU survive?
Forum Thread: THE DEAD: Beginning (by Kedoo)
---
Dead Effect 2
iTunes Description
Looking to push the boundaries of mobile gaming to another level, Dead Effect 2 is a console-quality action sci-fi shooter with RPG elements. Follow the enticing storyline, train and develop your character, collect and upgrade weapons, gear and high-tech body implants.
Forum Thread: Dead Effect 2 (By BadFly Interactive, a.s.)
---
Deathless: The City's Thirst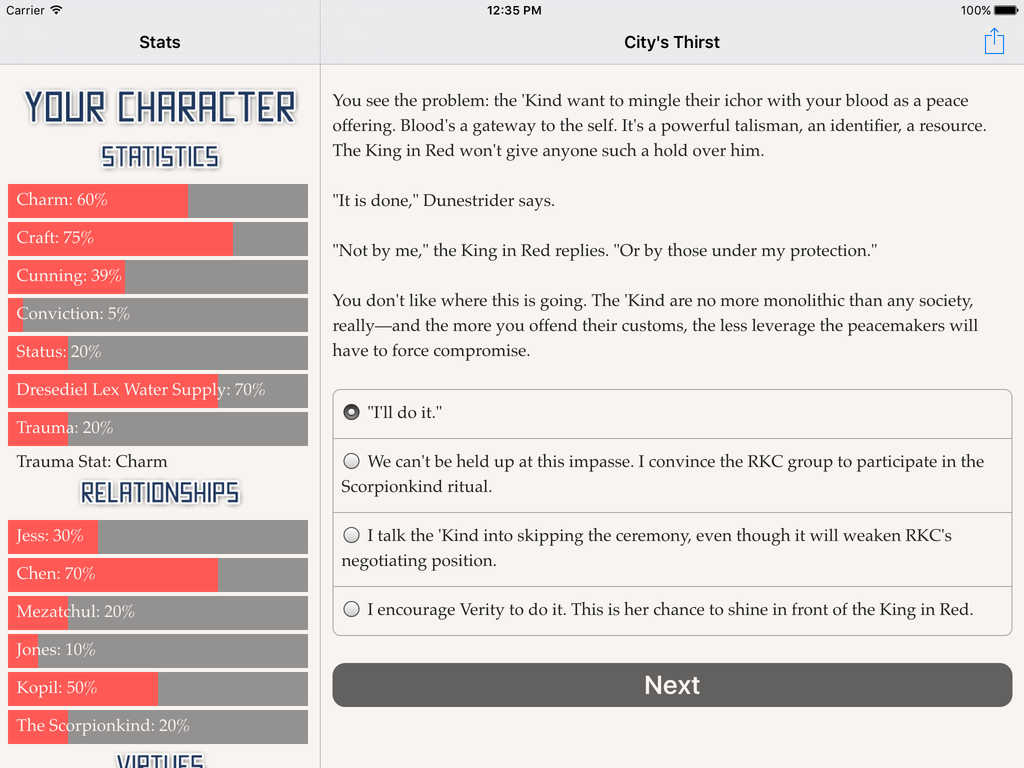 iTunes Description
Negotiate water rights from scorpion gods in this necromantic legal thriller! Discredit your boss, solve murders, and reanimate your own corpse to keep your city from drying out.

"Deathless: The City's Thirst" is a 150,000-word interactive novel by Max Gladstone, author of "Choice of the Deathless" and the "Craft Sequence" novels, nominated for the John W Campbell Best New Writer Award, the XYZZY award, and the Lambda Award. Your choices control the story. It's entirely text-based–without graphics or sound effects–and fueled by the vast, unstoppable power of your imagination.
Forum Thread: Deathless: The City's Thirst (by Choice of Games LLC)
---
Elevator
iTunes Description
Try to get into the next elevator. Can you react fast enough?

→ Wait for the elevator
→ Then tap on the screen
→ Avoid closed elevators
→ Use collected gems to unlock new characters

Discover 5 different sections.

How far can you get? Enjoy the ride.
Forum Thread: Elevator (by Ketchapp)
---
Five Card Quest
iTunes Description
Five Card Quest is a tactical role playing game designed to offer lots of challenge and replay value, while also being easy to control with one thumb. There are five cards in your hand, and every card you play is a different move for your team of heroes to carry out.

Dungeons and battles are randomly generated, making every game different. Create a party of adventurers out of 5 different character classes, each with their own strengths. Plan out your moves in a game about decisive turn-based combat and working out strategies around uncertainty.

If you're very careful and a little lucky, you may be able to defeat the Golden King. You might even get rich in the process.
Forum Thread: Five Card Quest – Tactical RPG Battles (By Rocketcat LLC)
---
Flick Pool
iTunes Description
Flick Pool is a much more fun way to play pool on a touchscreen than all the other 3D games – with 3 entirely different game modes!

Download and play for FREE now! With single player and 2 player game modes, it's easy and fun to play where ever you are.
Forum Thread: Flick Pool (By Tom Lake)
---
Fold the World
iTunes Description
Fold the world of Paper Kingdom to discover the incredible tale of the triangle curse.

Guide Yolo through beautifully crafted puzzles, uncover hidden paths and outsmart the evil Lord of Darkness. Fold the World is a stunning exploration of Paper Kingdom, a puzzling storybook world, where exciting plot twists await you behind every fold.
Forum Thread: Fold the World (by Crazy Labs)
---
Forgotten Forest: Afterlife
iTunes Description
An immersive, atmospheric mobile gaming experience that redefines match three puzzles. Move Aster around by casting magic at matches of three or more, collect items and light her way through the Forgotten Forest to the gates of the Afterlife.

• Match 3 or more forest tokens to move Aster around the grid
• Strategic yet relaxing gameplay
• No time limit
• 30 hand crafted levels
• Over 85 memories to collect
• Discover new strategies as you progress
Forum Thread: Forgotten Forest: Afterlife (by Six Foot Kid)
---
Gassy Cat
iTunes Description
Using your farts to propel you, find out how many stars you can collect before you die a horrific death in this endless jumper high score chaser.

Gassy Cat™ lets you play as Ginger, a marmalade cat, in her quest to collect as many stars as possible. Ginger moves by being propelled by her farts – think Flappy Bird, but smelly.

Apart from Ginger, other flatulists (i.e. characters) are also playable in Gassy Cat™. They can be unlocked by spending the stars you've collected in the game.
Forum Thread: Gassy Cat – Endless arcade farter (by Pimago)
---
Ghostlight Manor
iTunes Description
Choose your beam, take aim, and shine to reveal and scare away monsters in this ghoulishly clever strategic puzzle game! You'll need to pay close attention to which beams you use and which monsters you reveal to survive the trip to Ghostlight Manor.
Forum Thread: Ghostlight Manor (by Nybble Studios)
---
Give It Up! 2
iTunes Description
The sequel of the popular rhythm-based platform game has arrived!

Give It Up! 2 combines the best features of platform and rhythm games, bringing the best Give It Up! ever. Play with Blob or one of his friends in a unique and surreal grayscale world full of deadly spikes and platforms.
Forum Thread: Give It Up! 2 (by Invictus)
---
Heroes Empire: TCG
iTunes Description
Heroes Empire: TCG is a free-to-play collectible card game. Forge your own empire with the help of the greatest historical and mythological heroes!
Forum Thread: Heroes Empire: TCG (by FrozenShard Games)
---
In Between Mobile
iTunes Description
In Between is an atmospheric, award-winning platformer where you solve mind-bending puzzles by manipulating your surroundings and gravity itself.

60 CHALLENGING LEVELS – In Between is set inside the mind of a man hit by a cruel twist of fate. Together you are on a journey through the protagonist's head, a world that doesn't obey the laws of physics. Free your mind and defy gravity in more than 60 compelling and unique puzzles, requiring all your wits and agility.

GAMEPLAY CHANGING STAGES – As you follow the protagonist stumbling through the stages of accepting his own mortality, new mechanics are introduced. Each stage offers unique gameplay reflecting the emotions that surface when the protagonist copes with his fate.
Forum Thread: In Between Mobile (by Headup Games GmbH & Co KG)
---
Into the Dark
iTunes Description
Embark on a journey in a world without light. Proceed with caution or get consumed by the darkness. Can you make it home?

FEATURES:
• Simple One-Touch Controls
• 28 Unique Levels
• Minimal Design
• Compete with Friends and Family with Game Center Leaderboards!
Forum Thread: Into the Dark (by Appsolute Games LLC)
---
Lazerdrive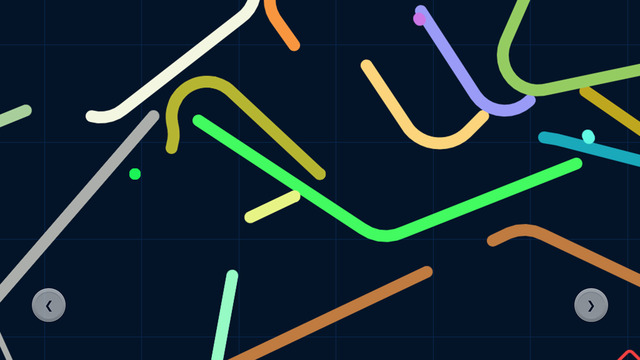 iTunes Description
Lazerdrive is a massively multiplayer game where you play against other players to become the biggest laser ever!

Collect bonus to trap your opponents and defeat them.
Forum Thread: Lazerdrive (by Pinpin Team)
---
LocoLoco
iTunes Description
In LocoLoco, you use your hyperactive engineer to build a train line to Central Station!

You will need all your wits to stay ahead of the train, deliver the most passengers, and pick up the most coins along the way. Each level is a puzzle to be solved to deliver all the passengers to the stations to complete the level and move onto the next challenge.

Collect coins to upgrade your workers or trains with special abilities, including lumberjacks to cut down trees or the magnet train to suck in coins! Strive to collect the maximum coins on a level and see if you can beat your friends scores! (Facebook connection required).
Forum Thread: LocoLoco (by Garoo Games PTY LTD)
---
Lumino City
iTunes Description
Lumino City is a wonderful puzzle adventure crafted entirely by hand out of paper, card, miniature lights, and motors.

Through this gorgeous environment weaves a clever, charming and puzzling adventure. Lumi's grandfather, the caretaker of Lumino City, has been kidnapped. To find him, you must explore the city and figure out the fascinating mechanisms that power this unique world.

Winner of numerous international awards, including the BAFTA for Artistic Achievement alongside nominations for Innovation and Best British Game, Lumino City now finds its home on the App Store as the perfect tactile experience for iPhone and iPad.
Forum Thread: Lumino City (By State of Play Games)
---
Makai Picnic – Idle Puzzle Game
iTunes Description
Clear a stage by collecting Energy Balls and getting to the goal before the time runs out and rescue your fellow Moonsters, who are trapped by Bolala, the boss of this game. There are nine different types of Moonsters, and you can select them up to eight, for the adventure. The keys to clear the stages are your choices—who you take and how you arrange them in order. A certain Moonster has an ability to dig, and another one destroys rocks. Each character has their own special abilities, so pick and line them up carefully to achieve your goal! Then, you're all set. Once you let them go on a journey, all you do is to watch for how it will turn out.

Moonsters you rescue are other users who are playing the game from somewhere in the world. You can give them treats or add them to your alignment to raise the friendship level. If the friendship level gets high enough, they will sing better (please see the Humming Marching System described below)! Also, both you and the other user will be rewarded with Foster Moonsters and more.
You can make friends around the world, while competing the stage scores and coloring the world map!
Forum Thread: Makai Picnic – Idle Puzzle Game (by Route24 Inc.)
---
Make9
iTunes Description
Make Nine, Not War.

Make9 is a new kind of challenging puzzle number game to train your brain with math.
Go through 13 challenging levels or reach the highest score in the endless mode.
Collect items from gacha to help you continue playing.
If you understand multiplication, addition, and subtraction, then you're good to go.
Forum Thread: Make9 – Number Puzzle Game (By Captain Ronan)
---
Men in Pants
iTunes Description
Strap on those pants and get ready to settle any dispute by launching yourself further than your friends (or enemies) without falling to your doom.

Who's buying the next beer? Let Men in Pants decide.
Whose turn is it to make the coffee? Get Men in Pants involved.
Whose goat is this? Men in Pants will solve all of your farmyard debates.

Got an allergy to polyester? No problem, our pants are 100% organic cotton.
Forum Thread: Men in Pants (By Scraping the Barrel)
---
Molotov Max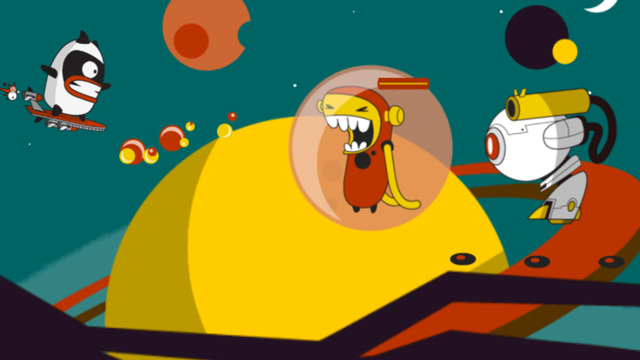 iTunes Description
In this indie action game the rules are simple – blast everything that crosses your path. Jump, shift and shoot your way to victory as you enjoy the trip!

Play in Regular Mode and fight through the levels to defeat the final boss!
Play in Survivor Mode to see how long you can last against the hordes!
-Beat levels in Regular Mode to unlock more possibilities in Survivor Mode-
Forum Thread: Molotov Max (by David Raifaizen)
---
Monkey Wrench
iTunes Description
Monkey Wrench is a fun word find with a twist – you have to use the clues to figure out what the hidden words are! The answers will be about movies, food, science, sports, fashion, history, and many other subjects – the 3 difficulty levels and helpful hints will give you just the kind of word-searching fun you've been looking for!
Forum Thread: Monkey Wrench (By Blue Ox Technologies Ltd.)
---
Monster Jump!
iTunes Description
We all know that monsters like to mash, they like to crush, they like to smash. Did you ever wonder what lurks deep down in the heart of every monster? Monsters love to JUMP!

This Halloween, come along on a monstrous jumping journey where you'll encounter an endless combination of atrocious obstacles like flying arrows, throwing stars, swinging axes, poisonous trees, haunted orbs and spooky things galore! Maneuver your monster; jumping from level to level. Steer clear of the hazards along the way or your monster will meet its maker! Collect diamonds as your monster jumps higher and higher. Unlock the whole family of scary, but cute monsters.
Forum Thread: Monster Jump! (by Thumbspire Inc.)
---
Mosquito Must Die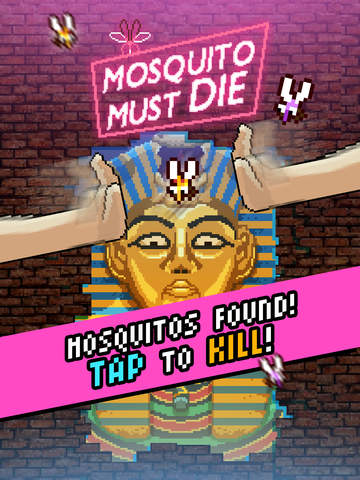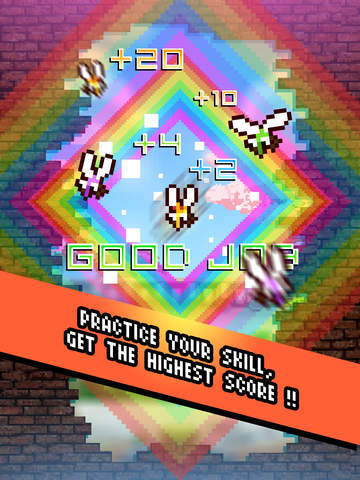 iTunes Description
Mosquito Must Die is a minigame with lots of fun!

Hateful mosquitoes are always flying around laughing at you. It is time to start the revenge, start your mosquito killing journey right now!
Forum Thread: Mosquito Must Die (by Happy Elements Mini)
---
Napoleon in Russia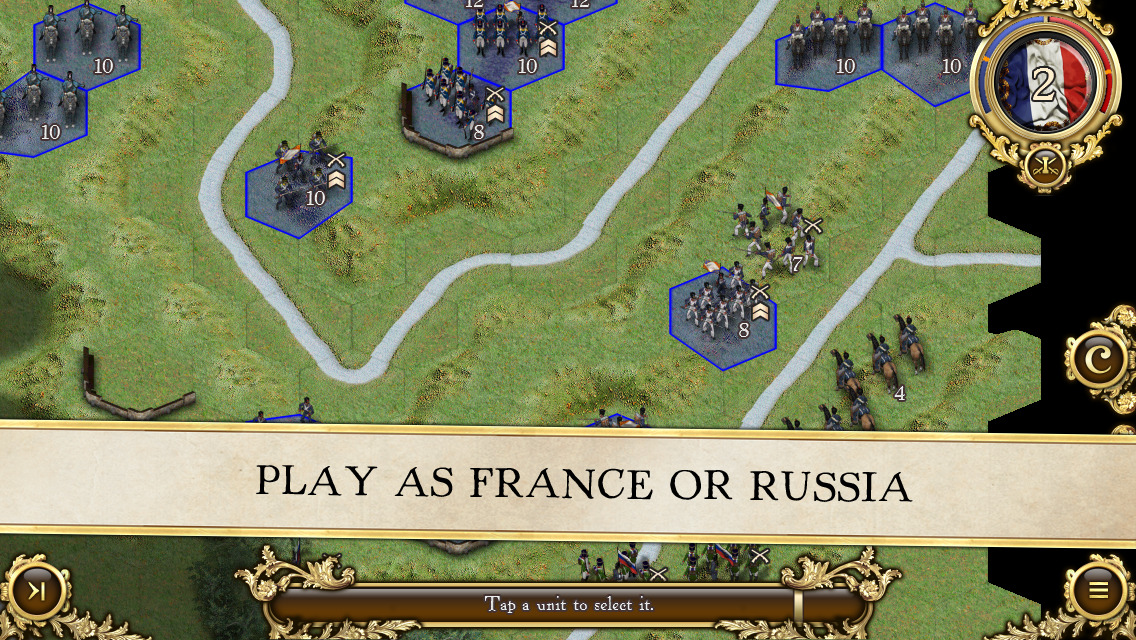 iTunes Description
Napoleons Invasion of Russia began on 24 June 1812 when the Grande Armée crossed the Neman River to engage and attempt to defeat the Russian army. The Grande Armée was massive, with over 600,000 troops. The French army initially advanced rapidly into Russia, winning a number of minor engagements and even a major battle at Smolensk in August. But in the end the Russian army always managed to slip away, until finally there was the great battle of, and French victory at, the Battle of Borodino, at the Gates of Moscow. But this was not enough. The French army was ultimately defeated by the vastness of the country and by the dreadful Russian Winter. By the end of 1812 the French Army was in retreat and would be destroyed on its long march home.

Napoleon in Russia recreates 5 historical battles from the doomed Invasion of Russia. There are also non-historical skirmish engagements included as well as one more available as a bonus mission.
Forum Thread: Napoleon in Russia (by HexWar Games Ltd)
---
nous
iTunes Description
Alone, against each other or together – online or offline: nous.

Are you looking for a fresh new app, that you can play together with your friends, alone or with new people around the world? Your search is over!

Your objective – Hold out as long as possible and conquer the highscore lists! Different types of mini games in three increasing difficulties are waiting for you: crunching numbers, memorizing and estimating things, reaction and speed tests. What will you do best?
Forum Thread: nous (By Sabine Frische) [Paid and Free Versions]
---
Octodad: Dadliest Catch
iTunes Description
Octodad: Dadliest Catch is a game about destruction, deception, and fatherhood. The player controls Octodad, a dapper octopus masquerading as a human, as he goes about his life. Octodad's existence is a constant struggle, as he must master mundane tasks with his unwieldy boneless tentacles while simultaneously keeping his cephalopodan nature a secret from his human family.

In this sequel to the splash hit Octodad, our cephaloprotagonist has gotten himself in a bind between his wife's mounting mistrust, and a disastrous trip to the local aquarium! Are you dad enough to control the titular octopus father as he strives to hide his nautical nature from his family while keeping his tangled tentacles intact?
Forum Thread: Octodad: Dadliest Catch (by Young Horses, Inc.)
---
Oh! My Egg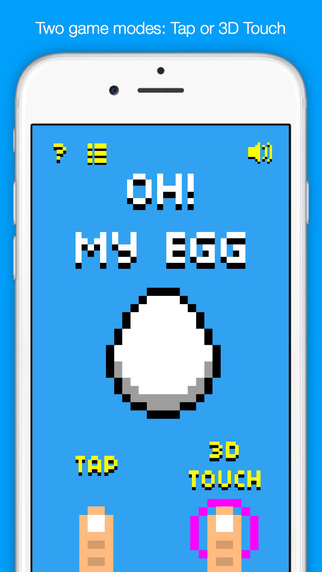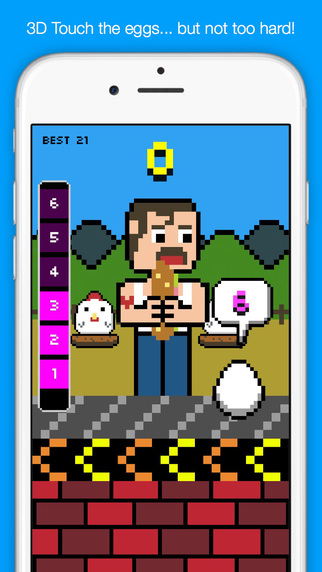 iTunes Description
"Ok newbie, I'll teach you how to be a pro Q.EGG tester like me."

"Just Tap or 3D Touch* the eggs to turn them gold before they go off screen. Simple, huh? Ok, now get to work so I can enjoy this glorious sandwich."

"Oh, one more thing. Don't tap or 3D Touch the eggs too many times or too hard or… OH! MY EGG"

— Note: 3D Touch mode requires iPhone 6S or iPhone 6S Plus. —
Forum Thread: Oh! My Egg (simple 3D Touch game, by Stephen Ceresia)
---
Out of Body
iTunes Description
Souls are on the loose! They need your help in guiding them higher and higher towards the heavens in this terrifically twisted and exciting endless adventure!

Being dead sure isn't easy. These poor souls have to navigate tricky environments in order to spirit away. Help them evade obstacles (these souls don't like bonking their heads on things any more than living people do!) and collect precious gems; use these gems to unlock new worlds and explore amazing new stories.
Forum Thread: Out of Body (by Animoca Brands)
---
Penny Dreadful: Demimonde
iTunes Description
Just in time for Halloween! Are you ready to explore the Demimonde, the half world between life and death? Demimonde is a spell-binding puzzle and collectible card game based on the hit Showtime TV series, Penny Dreadful.

Bringing together characters from this highly imaginative and original horror story, Demimonde lets you explore the creepy and intelligent world of Penny Dreadful, assemble your own team of heroes, and battle other players from around the world.
Forum Thread: Penny Dreadful Demimonde (by EverDead Studios, LLC)
---
Projective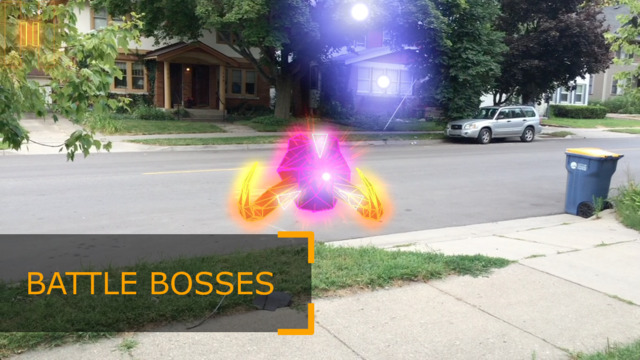 iTunes Description
You may not have been aware, but we are under attack from unseen creatures. These assailants called Vectoids are responsible for glitches, and other common with computers. The only way to defend against them is by using your iOS device to find, and destroy the Vectoid attackers. Help cleanse the world of computer problems; download Projective now!
Forum Thread: Projective (by Kirk Roerig)
---
Round Hop
iTunes Description
Tap to change the path of the character.

Collect coins and unlock new characters.
Forum Thread: Round Hop (by GalacticThumb)
---
Sanitarium
iTunes Description
In Sanitarium you play an amnesiac thrust into a morbid, really creepy universe. After a car accident you wake up to find that instead of lying in a hospital, you're in an asylum with your head wrapped in bandages. Who the hell am I? What am I doing here? How do I escape? There endless questions eating away at you, and so too are the many puzzles you'll need to resolve throughout this immersive, captivating adventure.

Featuring a rich, complex plot set in an intense world where a very thin line separates reason from madness, Sanitarium is a masterwork suitable for point-and-click beginners, experts and everyone who enjoys captivating storylines and horror games.
Forum Thread: Sanitarium (by DotEmu)
---
Simple Spy
iTunes Description
Simple Spy is a dynamic and minimalist 2d platformer

* Test your skill with 60 levels and 4 bonus levels
* 5 different characters with unique animation
* Dynamic game play mechanics based on color changing platforms
* Game Center integration with Achievement
* No ads and In App Purchases
Forum Thread: Simple Spy – (by KODARI GAMES PRIVATE LIMITED)
---
Slashy Hero
iTunes Description
Hack and slash monsters in a spooky mansion! Slashy Hero must save Halloween by defeating spooky ghosts, possessed tombstones, and evil jack o'lanterns.

Play through 48 action packed dungeons with unique enemy types and crushing bosses. Dash across the screen with a unique drawing movement mechanic, attacking as you go. Checkpoints every three levels let you save your progress and advance through the mansion.

Collect the candy that monsters drop when they die and use it to upgrade your stats. Loot treasure chests throughout the mansion to find costumes that buff your character. Transform into a rainbow cat, alien or cyborg. Combine costumes to become the Frankenwolf with a ray gun! Let your imagination run wild!
Forum Thread: Slashy Hero (by Kongregate)
---
Stay, Mum
iTunes Description
Stay, Mum is an ordinary story about John, a young boy with an extraordinary imagination and his mother, who is busy trying to make a living for the two of them. Stay, Mum will let you manipulate different blocks to form surreal shapes out of John's wild imagination and explore the bittersweet relationship of John and his mother.

John means the world to his mother. But to meet their needs, his mother has to work very hard. So hard that she never finds time for him. John's loneliness is only cured by different blocks given to him by his mother. Why does the mother give him building blocks and what purpose do they hold?
Forum Thread: Stay, Mum (by Lucid Labs)
---
Swipe Me Out!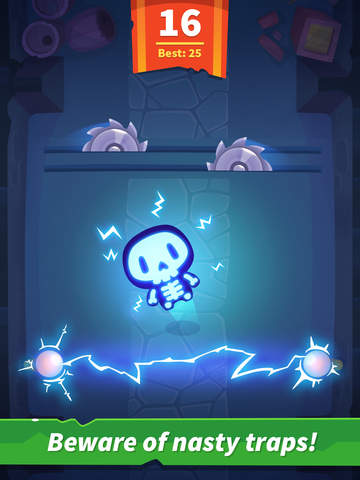 iTunes Description
This is a crazy arcade where you have to guide tiny monsters through dungeon mazes with your fingers.

Swipe in the right direction to unlock the door and move on! Faster… faster… FASTER!

Happy Halloween!
Forum Thread: Swipe Me Out! (by Inventain Mobile, UAB)
---
Tabletop Soccer
iTunes Description
It doesn't matter if you call it soccer or football, you've never played it like this before. TableTop Soccer is a totally new take on the game that brings out the strategy without losing the action! You'll need to think and react quickly to defeat your opponents and bring your team to victory.

Learn to master the game playing solo then put your skills to the test challenging friends and opponents online. Play rounds in realtime or complete them over time – either way you'll need all your wits to dominate your opponent and level up your team to glory!
Forum Thread: Tabletop Soccer (by Joseph Okane)
---
Templar Battleforce RPG
iTunes Description
Templar Battleforce is an addictive mix of strategic combat and army building with the precision gameplay of RPGs. Step into a Leviathan mech and lead the Templar Knights in battle against fierce Xenos. Create your own unique Battleforce by recruiting an array of Templar specialists — and invent distinct strategies for your fireteams. Deploy your forces in tactical scenarios that challenge both novice and veteran alike. Put your best strategies to the test and see if you can snatch victory from the jaws of defeat in this futuristic turn-based wargame.

Armored in the Leviathan battle mechs, your mighty Templars will face hordes of terrifying Xenos, rogue human factions, and the ancient Narvidian threat. Slash and blast your way across a deep and deadly sci-fi universe — waging war with cunning Scouts, righteous Soldiers, flamethrowing Hydras, specialized Engineers, deadly Sentry Turrets, and the indomitable Berserks.
Forum Thread: Templar Battleforce RPG Full Game HD (by Trese Brothers)
---
TuroGolf
iTunes Description
TuroGolf mixes mini-golf and racing genres in a hybrid, innovative game concept. TuroGolf is a mini-golf game with quite special rules:

1) The goal is to reach the hole as fast as possible (instead of in as few shots as possible),
2) The player can keep shooting the ball while it is still in movement.

With its interesting and challenging gameplay, TuroGolf is a pure skill game.
Every player stands on an equal ground: no random luck factor, no pay-to-win. Only skill.
Forum Thread: TuroGolf (by A. Hennes)
---
Zombie Hero: Revenge of Kiki
iTunes Description
Old School Beat 'em up x Comics x Zombies x C-C-C-C-COMBOS!

Evil characters are way cooler than heroes. Bright side is so perfect…BO-RING! And they never laugh…

Villains, they are the real deal: tough, classy, charismatic with a deep powerful voice like the one of the guy in the movie trailers. Plus, it usually turns out they had a good reason to become such devilish dudes in the first place.

So why not play as the bad guy for once and fight against those irritating, self-absorbed heroes? And Zombies? Hell, why not, you can never get enough zombie smashing action!
Forum Thread: Zombie Hero: Revenge of Kiki (by Bulkypix)
---
Zombie T-shirt Store
iTunes Description
Job opening at the Zombie T-shirt Store!

Are you a service-minded multi tasker who seeks a challenge at the workplace? The search is over – we've got the job for YOU!

Clock in for the night shift at the trendy Zombie T-shirt Store and be in charge of returns & exchanges. Working in retail has never been this fun and exciting!

We offer flexible work hours, a top salary and generous bonus. An affordable health insurance is available upon request.
Forum Thread: Zombie T-shirt Store (by Raketspel AB)
---
Zombocalypse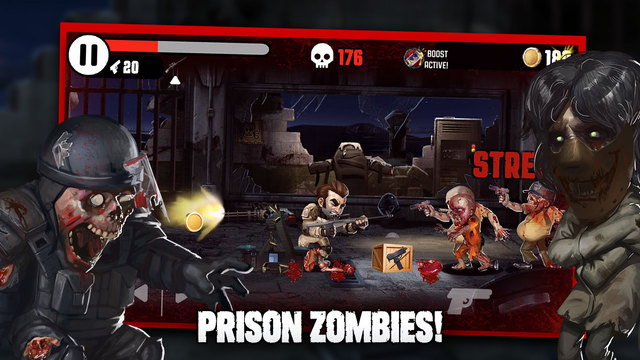 iTunes Description
Shoot zombies! With guns! On your phone! It's a bold, new idea that's just crazy enough to work. Gear up, ship out and take on a never-ending parade of walking corpses. Use guns, use knives— heck, we'll even throw in some explosives! It's too late to save the world, but it's not too late to have some fun, right?
Forum Thread: Zombocalypse – By [adult swim]