Have you ever wanted to play a puzzle game with Leonardo da Vinci, as voiced by Sir Patrick Stewart? I must say, the idea never crossed my mind, but hearing the sonorous tones of Captain Picard himself voicing one of history's greatest figures has intrigued me. Check out the trailer that goes into the making of the game, and features plenty of Patrick Stewart voiceover:
Also involved is Michael Frith, the creator of Leonardo's Cat whose resume boasts work as an animator on The Muppets and Fraggle Rock. The game itself is a puzzle game where you construct various da-Vincian contraptions to help get the eponymous cat around the various levels: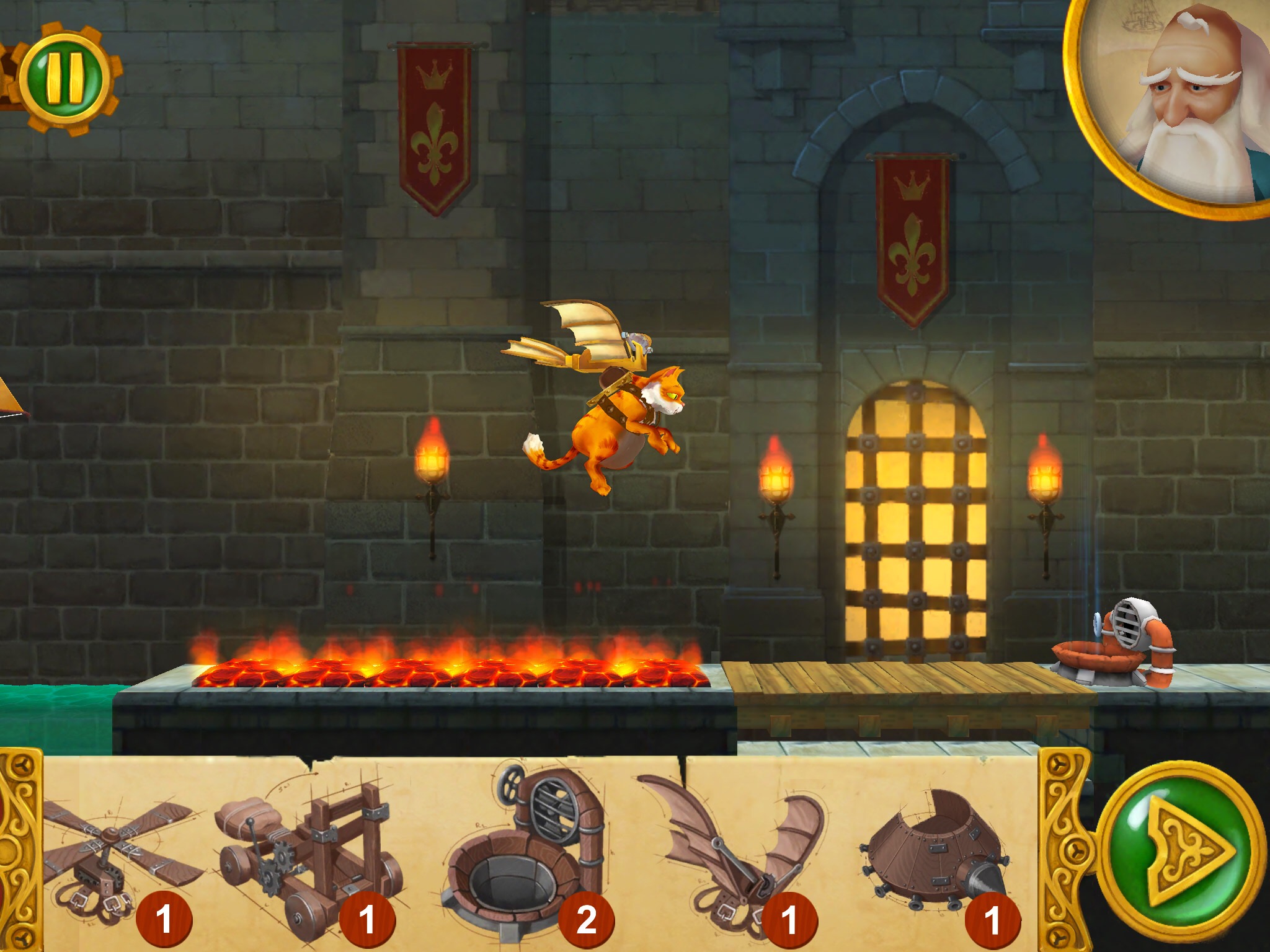 This one is being posited as a kid-friendly game with educational elements, but it looks well-made enough for the adults, too. No release date has been announced yet, but expect it soon, and it will cost $2.99.