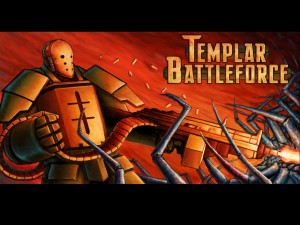 Trese Brothers Games has a long history on mobile, developing both fantasy and sci-fi themed games. It also has a tradition of delivering very ambitious games that traded depth for consistency. Heroes of Steel RPG and Star Traders 4X had very interesting ideas, but the execution fell short to the disappointment of those who really liked the ideas behind the games. From the looks of it, though, the company's upcoming Templar Battleforce seems to have hit the mark and might be the game that matches ambition with execution. Templar Battleforce is the fourth game set in the Star Traders world, and it features turn-based tactical warfare across more than 40 scenarios.
You'll have a squad of specialist Templars each with his or her own skills and weapons, which should let you create your Templar team the way you want it. You can even customize their appearance, armor design, talents, and equipment, a feature I always enjoy because it gets me more invested in the fate of my fictional soldiers.
Templar Battleforce plays out in a variety of levels ranging from narrow corridors to open warfare, which I'm glad to hear because battling in corridor after corridor gets tactically boring very quickly. The game has a branching sci-fi story with multiple endings and promises plenty of replayablity. Trese Brothers has redesigned the interface for mobile, so it should play well when it hits our devices. I haven't played the game yet, but the reviews on Steam are very promising, with many reviewers calling this the best Trese Brothers. At the moment of writing, the game has 99% positive reviews, not bad at all. The game's coming out October 27th, and it will be a premium game with no IAPs. It will cost $6.99 for the first two weeks and then it will go up to $9.99.