Boy, I picked a heck of a week to come back from vacation. This week was absolutely bursting with new games. So much so that I don't even have time for a witty intro! As usual, there's a variety of interesting looking games on offer today, as well as the last minute surprise arrival of critically acclaimed console and PC game Brothers: A Tale of Two Sons. So check out the list below and let us know what you'll be picking up!
---
Baseball Apocalypse
iTunes Description
Welcome to the Baseball Apocalypse, people! Get ready to participate in the greatest end-of-days baseball video game ever conjured. Enjoy bite-sized morsels of hellish gameplay.

The world has come to an extraordinarily abrupt end. Society has crumbled, fire is the sky, and you are the only remaining soul who shall cleanse these scorched lands. You are a professional baseball robot programmed to annihilate anything in your obligatory path for justice.

Zombies will rain down from the sky. Beasts will emerge to eat you alive. You must survive for as long as possible, and to protect yourself you only have a trusty bat and five baseballs.

GET SMASHING.
Forum Thread: Baseball Apocalypse (by Tom Janson)
---
The Beggar's Ride
iTunes Description
One night an old man found a mysterious mask; a key to a world hidden on the other side of the rain. It was destined for a hero, a champion, a saviour, but the old man was just a beggar.

Uncover the secrets held within the mask as you journey through strange and beautiful lands wielding god like powers over the world around you and discover the truth behind who The Beggar really is!

The Beggar's Ride is a unique and innovative Platform Puzzle Adventure Game where the player can manipulate the environment to solve puzzles in a deep and intriguing story of discovery.
Forum Thread: The Beggar's Ride (by Bad Seed)
---
Bike Unchained
iTunes Description
Shred sweet trails, get the coolest bikes, build your crew and travel the world's mountains riding against your ultimate rival – Team Praedor – as you battle for a top spot on the podium.

Fearlessly ride your way through epic trails that combine Enduro, Downhill and Slopestyle Mountain Biking! Meet the world's top riders, including Brandon Semenuk, Rachel Atherton, Andreu Lacondeguy and many more!

Full of killer tricks, awesome freestyle action and insane stunts, Bike Unchained is a high paced racing adventure – it's the evolution of mountain biking on mobile!
Forum Thread: Bike Unchained (by Red Bull)
---
Bloodline
iTunes Description
Join the last Royal Vampire, Lilo.I, and her companion Ron in their quest to save their loved ones from the Holyland in this new role playing card game that combines party-based combat, character customization and deep PvE, PvP, and GvG (Guild vs Guild) gameplay into one extraordinary package! Assemble your squad of adventurers, tailor them to your liking, and embark on an epic journey that will put your strategic abilities to the ultimate test!
Forum Thread: Bloodline (By Cherry Credits)
---
Brothers: A Tale of Two Sons
iTunes Description
Critically acclaimed, story-driven adventure game from award-winning Swedish film director, Josef Fares and originally developed by Starbreeze Studios.

Winner of more than 50 awards including Game of Year, BAFTA, DICE and more.

A man, clinging to life. His two sons, desperate to cure their ailing father, are left with but one option. They must set out upon a journey to find and bring back the "Water of Life" as they come to rely on one another to survive. One must be strong where the other is weak, brave where the other is fearful, they must be… Brothers.
Forum Thread: Brothers: A Tale of Two Sons (by 505 Games (US), Inc.)
---
Bullet Storm Arena
iTunes Description
BULLET STORM ARENA is a twin stick shooter of the new sense.
Use the twin sticks to control your ship. and challenge the three different arena.
Let's aim at the high score on each leaderboard by all your skills.
Forum Thread: BULLET STORM ARENA (by HITOSHI SUZUKI)
---
City Rebuild
iTunes Description
Are you looking for a zombie themed game that brings you a great purpose and the ability to further survive in a post apocalyptic world? City Rebuild is one of those titles and it allows you to rebuild the barren world that came after the zombie apocalypse, all so that people can move on with their lives!

Even if the city was great a few years ago, the reality is that now the entire place is in ruins and you are the only one that's able to rebuild it one at a time. This is exactly what you need to do in this game, you need to basically restore the civilization in your zombie-ridden town one building at a time.
Forum Thread: City Rebuild – Zombie Apocalypse Incremental Clicker (by RSG)
---
Cliffy Run
iTunes Description
Cliffy Run is an addictive endless runner with dozens of quirky characters and action-packed environments!

Face intense obstacles!
Race through unique environments!
Collect dozens of adorable characters!

Let's grab those shiny gems and unlock the fun!
Come on, let's run!
Forum Thread: Cliffy Run (By FAR Apps)
---
Crazy Seahorses
iTunes Description
Take to the ocean as one of the Crazy Seahorse gang and get set for a chaotic race to rescue your kidnapped friend! Crash, smash and bash your way through diverse environments and obstacles as you chase down the dastardly Sea Monkeys and reclaim your stolen treasure!
Forum Thread: Crazy Seahorses (by ProjectorGames)
---
Drill Up
iTunes Description
Tap to jump from circle to circle to go up and don't let the lava catch you. It may sound like an easy task, but various rotating circles of different size, type and speed become a real challenge! Collect gems to unlock new characters. Sharpen the drills and let's drill up!
Forum Thread: Drill Up (by Ketchapp)
---
Duck's Inferno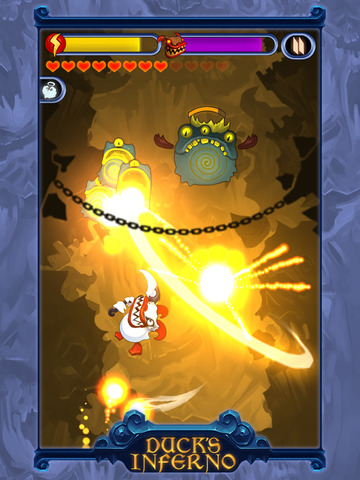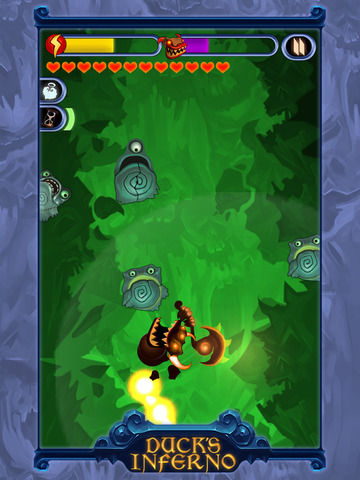 iTunes Description
A sinfully good runner. Purge Nine Circles of Hell!

Duck's Inferno is a fun and challenging Endless Runner game. Fly through the Nine Circles of Dante's Hell! Hone your finger agility dodging fatal blows and slashing demonic hordes. Grab awesome prizes and win the epic battle against Evil!

Prince of Darkness loves small mercies of life. He also loves eating. No wonder Royal Duck stuffed with apples caught his attention. He craved so much, that he escaped The Underworld for our Mortal Realm. He got the perfect drake but it escaped and wants revenge! Help him clean the Hell up!
Forum Thread: Duck's Inferno (By GROm Games)
---
Evel Knievel
iTunes Description
"Anybody can jump a motorcycle. The trouble begins when you try to land it!" – Evel Knievel

Now it's your chance to step into the shoes of the legendary daredevil hero with the Official Evel Knievel game!

Relive his spectacular career, starting with a humble 250cc Scrambler jumping Rattlesnakes and Lions, working your way up to insane jumps like 13 London Buses and the Las Vegas Casino Fountain on the 750cc Ultimate.

Have fun doing wheelies, flips, loops and many other stunts. Negotiate flaming hoops, springboards, cranes and many other exciting obstacles.

Earn money from completing jumps to buy loads of fantastic bikes and outfits, including his iconic White and Blue leathers and the awesome Jet-Powered Stratocycle!
Forum Thread: Evel Knievel (by Barnstorm Games)
---
Fillshape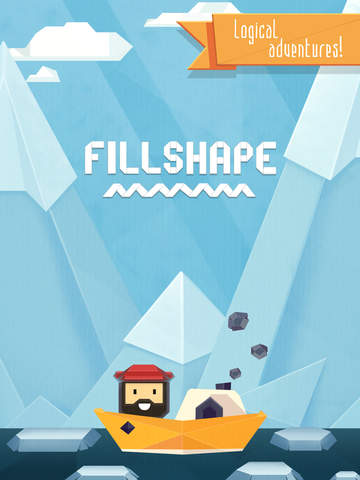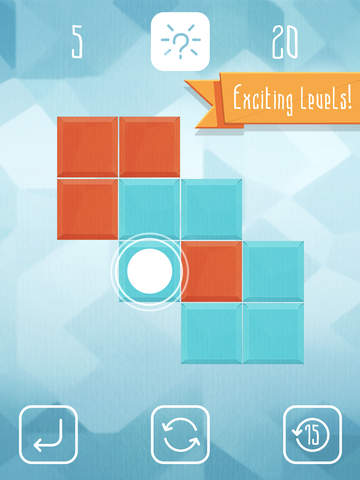 iTunes Description
Painting shapes – do you think it's a cinch? Well, it is, but only at the start. Fillshape is a logical game with cartoon graphics and challenging puzzles. Besides this, you'll enjoy

· fun graphics
· pleasant sound
· new seasons
· generation of new levels

Download the game and try to complete all the seasons of a mad traveler's adventures!
Forum Thread: Fillshape (by DALITON LLC)
---
Future Sense
iTunes Description
Time waits for no one… except you. Does that mean it's on your side?
Find out in this episodic adventure with a time-travel twist. Use stealth, wits, and your strange experimental powers to stay one step ahead of your pursuers. Piece together the mystery of Sennin Systems and perhaps find a cure for your chronological curse.

The only person you can rely on is yourself – and your past is sure to catch up with you.
Forum Thread: Future Sense (by Origin8)
---
Guild of Honor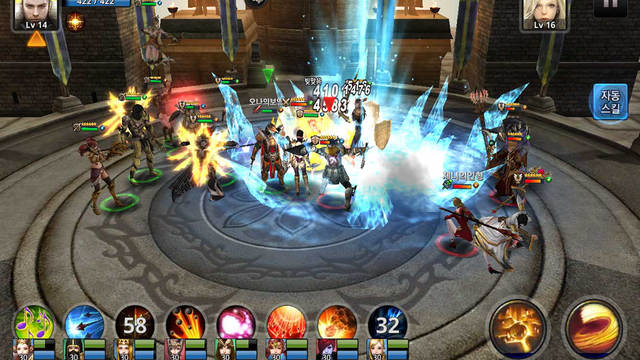 iTunes Description
Epic battle for supremacy of the kingdom awaits you in Guild of Honor!

Build up an elite army with 360 different soldiers and enter the battlefield for domination in the most massive, action-packed, mobile game on your hands!
Forum Thread: Guild of Honor (by Netmarble Games Corp.)
---
Happy Little Animals
iTunes Description
Unique app is a fun-filled experience designed for everyone who like popping balloons. Your goal is simple, just to pop balloon. But don't let the balloons fly out!

* Easy to play for all ages
* You can enjoy increasing difficulty over time or just chill out in kid mode
* Fun gameplay is supported by hand drawn graphics and animations
* Tapping squirrel or koala for points as bonus
* Game keeps your concentration at maximum
Forum Thread: Happy Little Animals – for everyone who like popping balloons
---
Hue!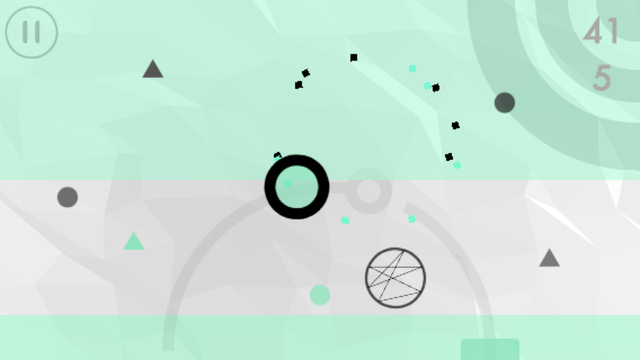 iTunes Description
Stay Alive. 30 seconds. That's it. Earn a color. Increase time limit. Repeat.
All the colors are gone. Your job is to find them again…

Hue! is stunningly simple and challenging. Use your finger to drag the ball to avoid anything that might destroy it. Stay alive for the time limit while also collecting a certain amount of items, and you earn a color! Complete 7 levels to earn them all back!
Forum Thread: Hue! (By Jason Barker)
---
Impossible Super Ninja
iTunes Description
Get ready to go on a quest for treasure that will lead you through a far-off land of mystery and intrigue. YOU are the Impossible Super Ninja, and this is the most intense super impossible one-button game you will ever encounter!

Your mission is to clear all the towers and collect all of the diamonds you find along your journey.
Tap to play a game of stealth, strategy and endless challenge. Jump! Scale Walls! Hop from side-to-side as you dodge spikes, spinning blades, throwing stars and avoid obstacles galore.

Do you have the patience and the skill to capture all of the treasure on your journey?
Will you unlock all of the characters in your Ninja Clan?
Forum Thread: Impossible Super Ninja (by Thumbspire Inc.)
---
Jumping Chef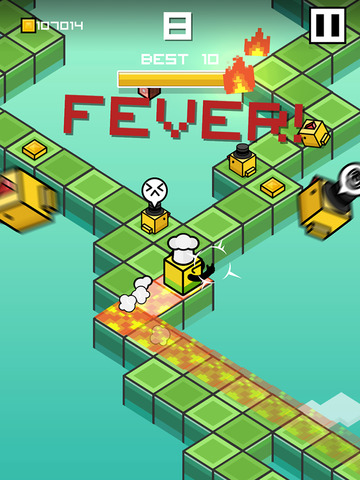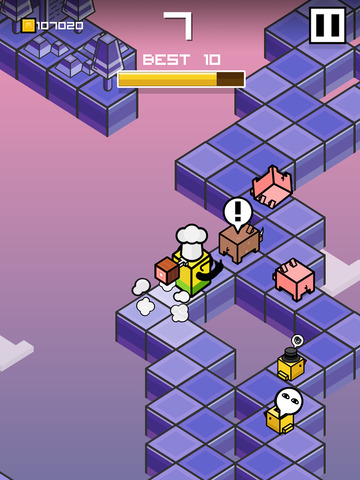 iTunes Description
New game developed by the same team behind Pursuit of Light.

Chef was preparing dishes for his friends, but the chicks run away.
There's no time to lose!

Control him to catch them!
Forum Thread: Jumping Chef (by ZHIPENG WANG)
---
Kung-Fu Sheep
iTunes Description
Get best scores and become Kung-Fu Sheep Master !

Play as legendary Kung-Fu Sheep BaaLee learning to become a master of martial arts. Daily train your basic skills like leaping, kicking and tumbling so you can survive in hostile environment and defeat wicked animal opponents. Do not leave treacherous rabbits, pigs, dogs and cows take your honour away from you. Fight them through endless levels an collect your rewards.

Kung-Fu Sheep features a unique and simplistic duel mode, where your outstanding skills will be put to a test. Remember, a strong will and persistence is the precondition for success.
Forum Thread: Kung-Fu Sheep (By Tadej Fius)
---
Lazy Caverns Attack
iTunes Description
Lazy Caverns Attack is an action platform game.
Story:
Help your son losing in the lazy caverns.Take your armor and weapon against monsters

You must take all key on levels and go to the door.
Forum Thread: Lazy caverns Attack !! (BY 3TGAMES)
---
Legendary Knight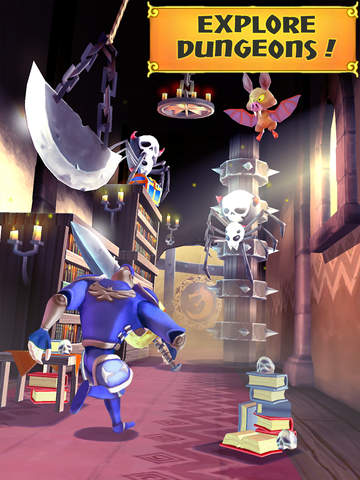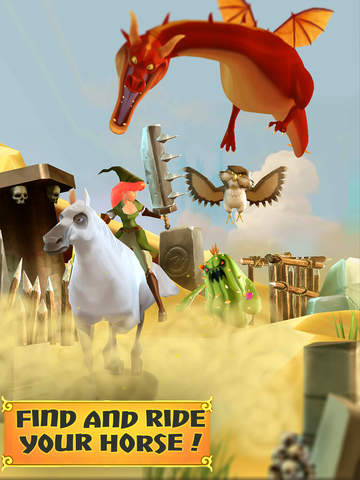 iTunes Description
During a date with Arthur the chevalier, Princess Daphne is kidnapped by Synge the Dragon
She'll be turned into a Lady dragon once Synge finds all the magic Crystals !
Time is running out ! Do you got what it takes to find the Crystals an set Daphne free ?

Ride your brave horse, sail wild rivers with your swift boat ! Travel trough woods, desert, town, and many other adventurous lands, but beware Zombies, Minions , Elves , Trolls and many other unfriendly enemies waiting for you !
Forum Thread: Legendary Knight (by Na.p.s. Team s.n.c.)
---
Lethargy
iTunes Description
Lethargy. This is a short story about a girl who committed a rash act. She can not wake up, so she wanders in the world of dreams and memories.

Features:
– Sad story
– Atmospheric music
– Beautiful graphics and effects due to Metal technology
Forum Thread: Lethargy (by Ursine Paw)
---
Mind The Cubes: The Puzzle Matching Challenge
iTunes Description
Mind The Cubes is a fresh new puzzle game that will test your logic skills and challenge your ability to think ahead! Roll the colored cubes, make matches and clear the level! Sit back, unwind and start rolling. Seriously relaxing…and challenging!

The goal of each level is simple:

• Remove all colored cubes by making matches of three or more cubes of the same color.
• Unlock enough golden cubes in each level in order to progress.
• Have fun!
Forum Thread: Mind The Cubes: The Puzzle Matching Challenge (By Rombout Casander)
---
mTIS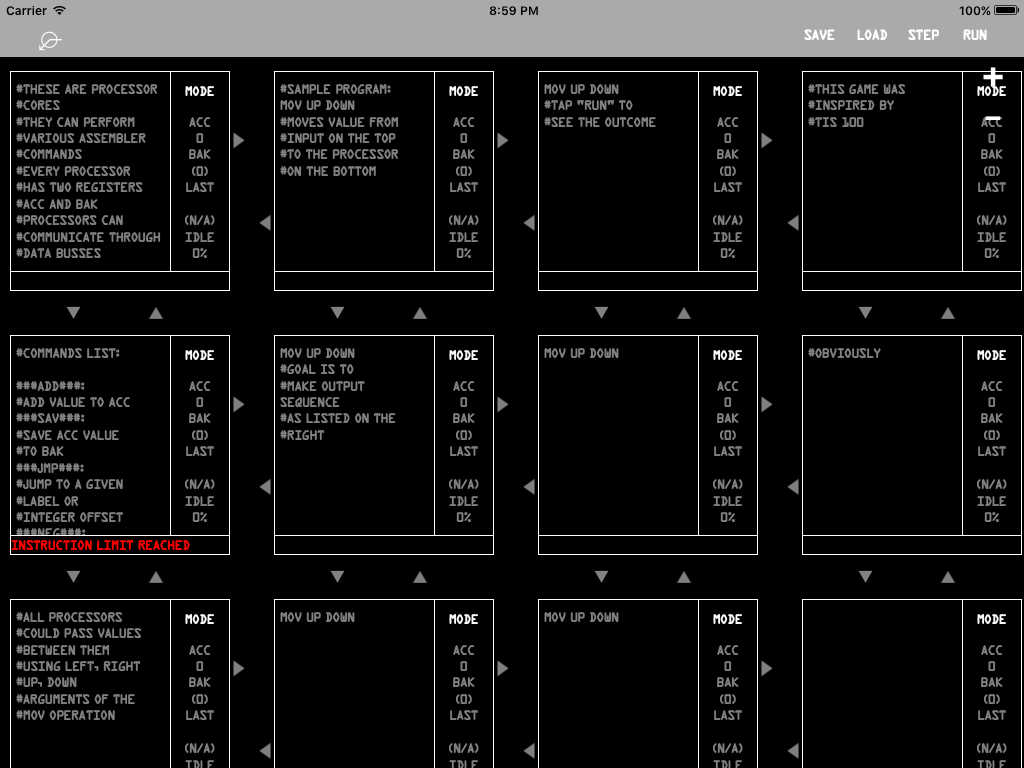 iTunes Description
Simulated old school multiprocessor computer inspired by the Tessellated Intelligence System.
You can solve puzzles using early 80s era version of assembler with very limited memory and a depressing gray interface.

Interactive video subsystem coming soon!
Forum Thread: mTIS (by Itheme)
---
Neo Monsters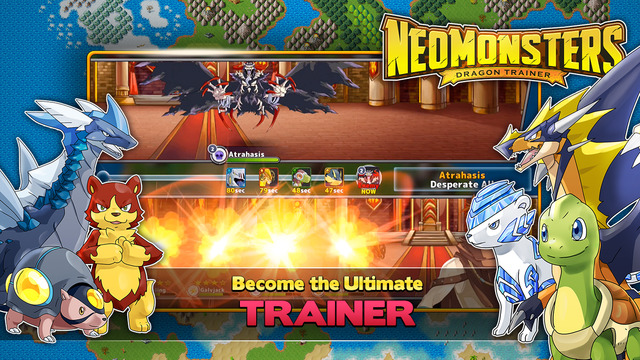 iTunes Description
Capture & Evolve 900 Animated Monsters!

You have just inherited your late Uncle Hector's monster ranch.
Capture and train monsters for your ranch as you explore a world with over 900 fully animated monsters.
Battle your team against powerful rivals, and become the Grand Champion of the Monster Leagues!

Take your teams online to fight missions and share your monsters with friends.
Claim your place as the greatest trainer worldwide!
Forum Thread: Neo Monsters (by NTT Resonant Inc.)
---
Newbies The Game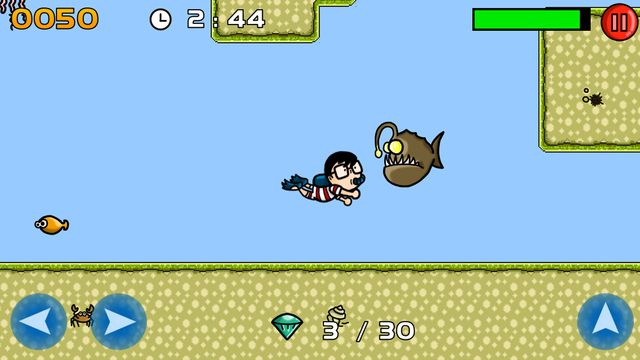 iTunes Description
Newbie is the new intern in the MegaOffice ruled by the BigBoss.

Help him with the most absurd tasks he will be given every day.

Beware of the obstacles and the foes and try to obtain the highest score to gain 3 stars.
Forum Thread: Newbies The Game (by Mondo Digitale)
---
OPUS: The Day We Found Earth
iTunes Description
After eons of spreading across the cosmos, humanity has lost its way back. Peer into a forgotten galaxy to rediscover our planet of origin through the lense of a deep space telescope.

OPUS: The Day We Found Earth takes you on a journey through the stars. Help the childlike robot Emeth carry on his creator's will, and find our long lost home together, as he realizes a greater purpose inside his tiny mechanical heart.
Forum Thread: OPUS: The Day We Found Earth (by TEAM SIGNAL, LLC)
---
Penny Dreadful Demimonde
iTunes Description
Are you ready to explore the Demimonde, the half world between life and death?

Demimonde is a spell-binding puzzle and collectible card game based on the hit Showtime TV series, Penny Dreadful.

Bringing together characters from this highly imaginative and original horror story, Demimonde lets you explore the creepy and intelligent world of Penny Dreadful, assemble your own team of heroes, and battle other players from around the world.
Forum Thread: Penny Dreadful Demimonde (by EverDead Studios, LLC)
---
PlayNicky
iTunes Description
Nicky plays on the Protocol stage where it is still a bit empty. But not for long! You can help, so Run! Slide! Jump! Fly! Gather crew, customize your stage, unlock new music and watch your event grow.

After the massively played web version of #PlayNicky, we now proudly present you the extended mobile version of PlayNicky, a 8-bit runner featuring DJ Nicky Romero.

We hope you enjoy it. Let us know what you think by rating the game!
Forum Thread: PlayNicky (by Protocol Recordings)
---
Please, Don't Touch Anything
iTunes Description
Please, Don't Touch Anything is a cryptic, brain-racking game about bathroom breaks, screwdrivers and nuclear explosions.

Covering for a colleague taking a bathroom break, you find yourself in front of a mysterious panel which only component is a red button. And since you've clearly been instructed not to touch anything, the only thing you want to do now is pushing the damn button.

Push it and expect to be held liable for any unintended aftermath. And there will be many.
Forum Thread: Please, Don't Touch Anything (by Bulkypix)
---
Pokaboo
iTunes Description
Pokaboo is a simply haunting puzzle game in which you join blobs of the same color together.
As the ghost, you will work in increasingly challenging layouts to combine matching colors into abstract shapes from all around the board.

As you merge colors together successfully, that particular color will disappear, bringing you closer to level completion.
Forum Thread: Pokaboo (by GlobZ)
---
Portal Rage
iTunes Description
It's easy: just lead your cube to the portal. Of course, things aren't that simple — make sure to avoid all of the dangers that you'll come across! Complete 50 unique levels that will have you coming back for more.

How to Play:
• Tap or Hold on the Left Side of the Screen to Move Right
• Tap on the Right Side of the Screen to Jump
Forum Thread: Portal Rage (by Appsolute Games LLC)
---
Puzzle x Heroes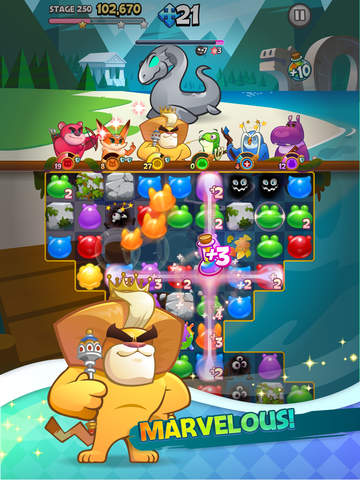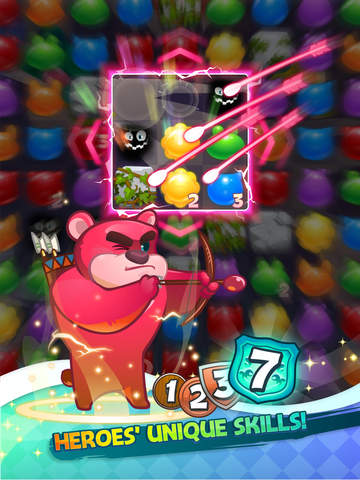 iTunes Description
Puzzle Adventure with Puzzle x Heroes! Enjoy a unique and fun 3-match puzzle game. Your adventure to reclaim the stolen Crystal from the Dark Shadow starts right now! Restore peace to the puzzling Rainbow Puzzle Kingdom with six Super Heroes!

Puzzle x Heroes is a unique puzzle game with strategic play, swap heroes to attack! Master each of the six Heroes' puzzle skills to experience a whole new game and strike monsters! If you've trained your finger enough from the puzzle game, now is the time to challenge yourself!
Forum Thread: Puzzle x Heroes (By Syntasia, Inc.)
---
Rage Quit Racer
iTunes Description
Fun and addicting 3D racing game featuring extreme speed vertical rage quit racing with single and online multiplayer.

Bored and want some fun? Why not give Rage Quit Racer a try and rage instead. Picture this, you are dropped down a tunnel full of dangerous obstacles at high speeds and the only escape is to reach the end, but not to worry, the tunnel will provide all you need to survive the deadly drop.
Forum Thread: Rage Quit Racer (by Mat Hopwood)
---
Relics of Gods
iTunes Description
Relics of Gods is an arena combat game where you battle players online for prestige and power. Team-up with players around the world. Find new heroes to join your cause. Explore story missions and bring the world to life. Be the best! Collect the RELICS OF THE GODS!
Forum Thread: Relics of Gods (by Seasun Corp Ltd)
---
Rugby Hero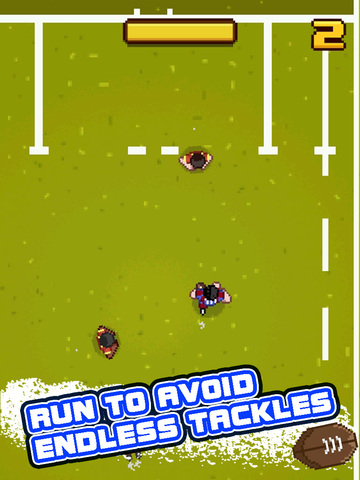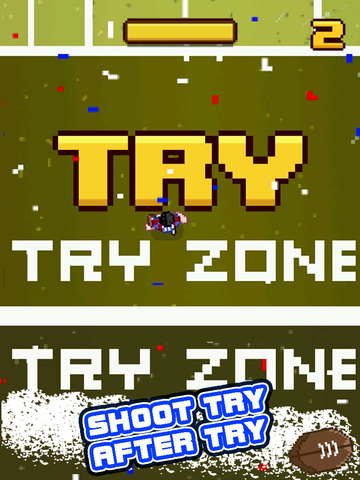 iTunes Description
Kickoff the Rugby World Cup 2015 with infinite 'TRY' scoring fun and win Glory with your favorite team. Be the famous player of your heroic team and have fun running past defenders this Rugby season.

Show off your skills by running hard to fend off endless tackles and Score the highest to celebrate victories.

Unlock and Play for your favorite team. Score most tries and beat try scoring records to top the Global Leaderboard.
Forum Thread: Rugby Hero (by Reliance Big Entertainment UK Private Ltd)
---
Scramble 7
iTunes Description
Scramble 7 is a super challenging number puzzle. If you're looking for a real brain teaser, then this is the one. The rules are simple – there is a 4-by-4 grid which you must align so that the numbers are in order (from 1 to 16). But you only have a limited number of moves to do it. That means that to solve a puzzle, every single move you make must be the right one! Do you think you can reach the final 7 move puzzle?
Forum Thread: Scramble 7 (By Mana Wings)
---
Sniper X with Jason Statham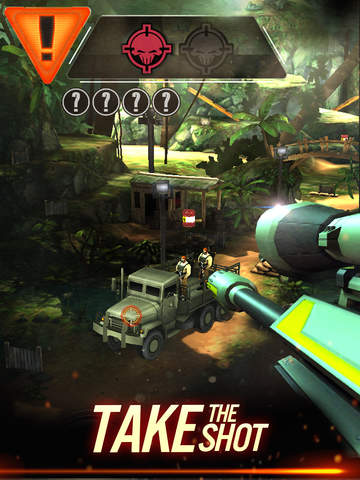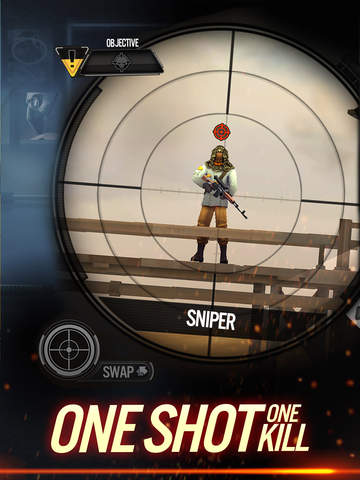 iTunes Description
As the one and only Sniper X, you'll team up with action star Jason Statham to become the free world's ultimate weapon against the forces of chaos and terror! As part of the Statham's elite paramilitary team SPEAR, you'll work side by side to dismantle terrorists and rogue states that conventional forces can't touch.
Forum Thread: Sniper X with Jason Statham (by Glu Games Inc)
---
Spelldom
iTunes Description
Do you have the word game skills to raid your enemies, build an epic town, and propel your team to victory?

In Spelldom, you won't see the usual sort of barbarians that love to disrupt virtual civilizations. No, you and the enemy will attack with words. All those word games you've played over the years were just to get you ready for this!

Navigate through your enemy's defenses by quickly spelling words and unleashing devastating spells. Crush the opposition's Castle, steal the loot, and upgrade your own defenses before your opponents attack you. Form powerful teams and compete against the best players from around the world!
Forum Thread: Spelldom – Strategy Word Game (by HangZone)
---
Tap to Dive
iTunes Description
A simple tilt-and-tap game.

* Tilt to turn, tap to dive.
* Dive as deep as you can.
* Pick up bubbles to stay alive.
* Avoid the dangers of the sea.
* Collect coins to unlock characters and locations.
Forum Thread: Tap to Dive (by Alvar Pernroth)
---
Thr:Race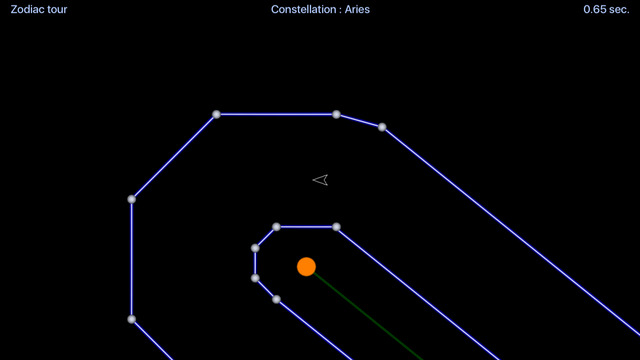 iTunes Description
Retro solitaire space racer with real thrust physics. Are you able to complete the zodiac tour? It's hard to accomplish … can you make it? Race around tracks are that built around the constellations of the zodiac. Your controls are left, right and thrust, that's all. Your goal is to complete the full zodiac tour with 1 space ship.

At the start of the game there is only 1 track, constellation Aries, available. To unlock the other tracks you have to finish the tracks during a full zodiac tour. Highscores for each track and seperately for the full zodiac tour are saved locally and with Game Center (if you sign in). Your best lap will automatically be saved as ghost and replayed during play.
Forum Thread: Thr:Race (by osXwerk.de)
---
Top Gear: Rocket Robin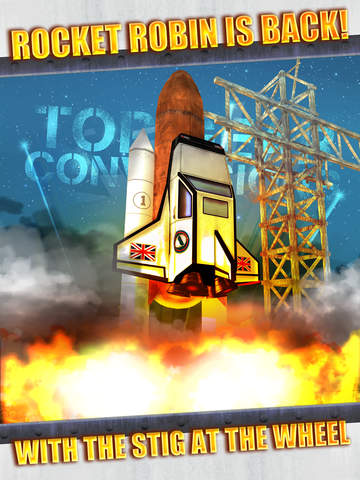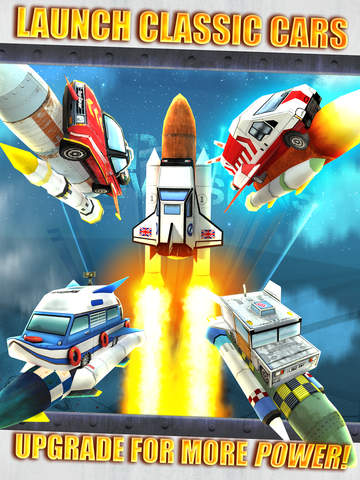 iTunes Description
Official Top Gear game!

Have you got what it takes to launch Rocket Robin and The Stig into space?

Adding a whole new meaning to space junk, the Top Gear International Space Producers have hastily prepared launchpads around the world especially for you to pilot iconic Top Gear vehicles as you aim for the stars, or at least try and get off the launch pad.
Forum Thread: Top Gear: Rocket Robin (by BBC Worldwide)
---
Udder Panic
iTunes Description
The invasion has begun! Swoop down on those dim witted Earthlings and steal their sweet, sweet cows right from under their fleshy noses! We've studied those oblong humans for ages and have mastered their primitive culture. Pop on a flawless disguise and cloak your ship to have the appearance of a completely normal Earth object and those stupids will be none the wiser.

The herd is protected by those kamikaze fools the Bomb-Bulls and there may be a "wolf in cow's clothing" here and there just waiting to turn you over to the so called "authorities", but on the whole this should be a pretty open and shut invasion. LET'S GET 'EM!
Forum Thread: Udder Panic and Make-A-Wish®!
---
Wave Crash
iTunes Description
Embark on an adventure of a lifetime on the high seas, and beyond! This real world physics based aquatic adventure will get you hooked. Explore dozens of rivers, lakes, and seas and even take your watercraft into outer space!

Customize your experience with awesome vehicles, upgrades, and cosmetics. Then put your skills to the test against your friends, or step up to the challenge by competing against the whole globe. Huge trick combos can make you rich, but one wrong move could bring it all crashing down.
Forum Thread: Wave Crash (By Not Robot LLC)
---
Whirlycat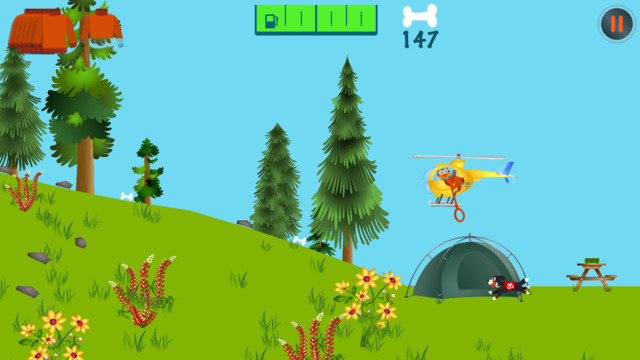 iTunes Description
What's better than 100 cats in your house? Whirlycat in your pocket!

Whirly the cat has his paws on the top-secret GW-70 Helicopter prototype and is hiding out deep in the woods! This crazy cat needs your piloting skill to carry out his "Whirly Domination" plan for snagging bones from the Mountain Rescue Dog team.

Take off with him from his tower base and fly up the mountain to fish for bones using a lasso made from frayed sweater yarn. Also help him snag more sweaters and fuel from unattended camp sites along the way.

But Beware! The Mountain Rescue Dog team has been alerted to his antics and are on the lookout! Also, the mountain catnip is in full bloom! So Whirly may be in for a real challenge!
Forum Thread: Whirlycat (By Gooseworks Media LLC)
---
Wunder Run
iTunes Description
Wunder Run is an endless blocky ravine hopper with pixel art cubic graphics. Inspired by the pixel art graphics and the superb hopper gameplay of top hit cubic style games, Wunder Run is an endless hopper where every blocky hero has its own level.

Hop and jump your pixel art hero through bumpy clefts and ravines while collecting coins for your next blocky hero.

Wunder Run is an endless pit hopper where you have to flip flop your way through the bumpy jungle and time your jumps to evade falling down to the cascading river. Be a pirate, an alien or a gator as each has its own cascading river level with hopping clefts.
Forum Thread: Wunder Run – Cubic Cleft Hopper (By Flambo Studios)
---
Zombie Deathmatch
iTunes Description
2036 AD. A genetically engineered Serum transforms humans to zombies. A new evil, Papa Rainbow, controls the undead to unleash these deadly zombie fighters on humans and destroy mankind.

Your mission is to create your Zombie fighting team with an array of bone-crushing weapons and take on the undead in gruesome pit fighting leagues. Collect three classes of zombies with unique skills, strength, power, attacks and agility to defeat mighty opponents.

Are you ready to unleash your match-winning strategy, build your zombie horde and experience a captivating story to get to the end and save mankind?
Forum Thread: Zombie Deathmatch (by Reliance Big Entertainment UK Private Ltd)
---
Zombie Match Defense
iTunes Description
Zombie Match Defense is a Match-3/Lane Defense game. Yes, that's a really weird mash-up of two very popular genres that don't seem like they would work together. This game is actually the result of a bet to do just that, but that's a story for another time. The point is, they DO work well together. Scroll down to see the award(s) we've won and read some quotes from websites you've heard of!
Forum Thread: zombie match defense (by shovelware games)
---
2048 A.D.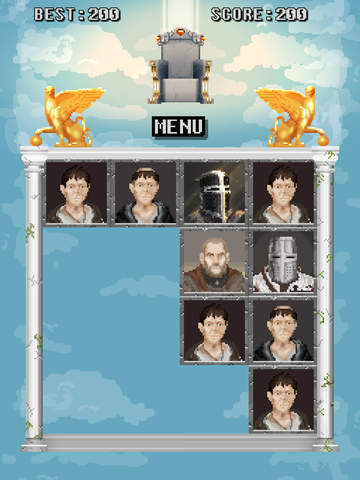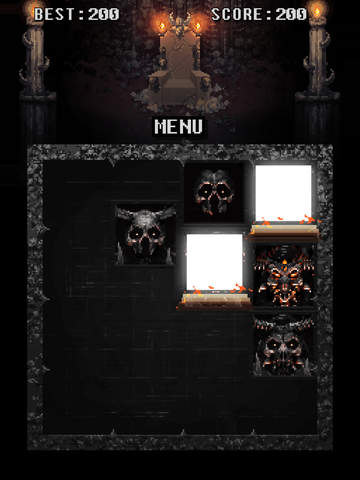 iTunes Description
Choose your destiny!

2048 A.D. offers completely revised and rebuilt experience of an original 2048 puzzle game. It is a very addictive and simple puzzle as well, but instead of boring numbers you have to deal with the sides of of light and darkness, good and evil, angels and demons. Choose you side and decide the fate of the world!
Forum Thread: 2048 A.D. (by Alexander Zaulichnyy)