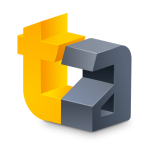 Both Mike Meade and Carter "JTC" Dotson join me on this episode of The TouchArcade Show which was recorded at like 1:00 AM Friday morning because both Mike and JTC are vampires or something and go to bed at 8:00 AM. Needless to say, this whole thing was past my bedtime. We kick things off with a bit of baseball chat, just to shed some light on Carter's random swearing on Twitter over the last week. From there, we talk about some news stories from the site before shifting gears and discussing a Eve history talk I went to… Which all kind of got us bummed out because of how little historical preservation there is of supremely temporary nature there is of digital things and experiences. After that, we pick things up and talk about Subterfuge (Free) and Downwell ($2.99) before some brief wrestling chat.
Don't forget to shoot us emails with any questions, feedback, or anything else relevant or irrelevant to [email protected]. We read 'em all, and love decoding messages written entirely in emoji. As always, you can listen to us with the links below… And if you like what you hear, please subscribe and/or drop us a review in iTunes. Much appreciated!
iTunes Link: The TouchArcade Show
Stitcher: The TouchArcade Show via Stitcher Radio for Podcasts
RSS Feed: The TouchArcade Show
Direct Link: TouchArcadeShow-227.mp3, 70MB
Oh also, if you've got a new game, a great update, just like supporting what we do, or want to get the word out about something cool you're doing in the world of iOS gaming and are interested in sponsoring either of our podcasts, we've got ad packages that can fit any budget. Shoot an email to [email protected] for more information.