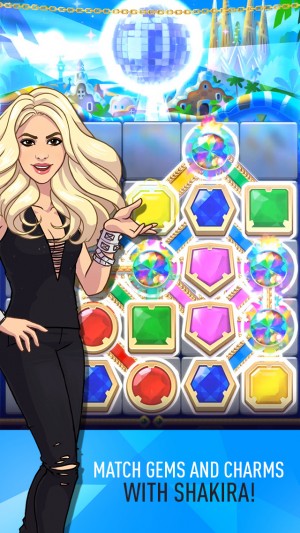 Ever since Kim Kardashian: Hollywood (Free) turned into a money printing machine for Glu, it seems like the latest App Store trend (for developers who can afford it) is celebrity tie-ins, regardless of how much (or little) sense they make. We posted about the announcement that Shakira was teaming up with Rovio earlier this month, which was revealed through a teaser video.
Since then, Shakira has popped up in Angry Birds POP! (Free) along with the just-released Love Rocks starring Shakira (Free). The game is filled with "shimmering jewels" each apparently having their own "symbolism and unique power" along with "exotic locales" selected by Shakira herself. It seems really weird, but the App Store is a really weird place, so maybe a match three starring Shakira is exactly what the market is hungry for.
Either way, Shakira has 35 million Twitter followers, so really, all she needs is to fire off a few tweets about the game and it'll go rocketing up the charts.
Perhaps that was the plan all along. Hell, it has worked before.