Hello everyone, and welcome to the week! It's time once again for our look back at the noteworthy updates of the last seven days. I can't lie: sifting through iOS9 updates to find the cool stuff has been a bit of a bear. That said, I think there's a nice batch of substantial updates this week. Of course, you can keep an eye out for updates yourself using AppShopper Social (Free), the watchlist in the TouchArcade App (Free), or by participating in the TouchArcade forums, but this weekly summary is here to fill in the things you might have missed. Let's dig in!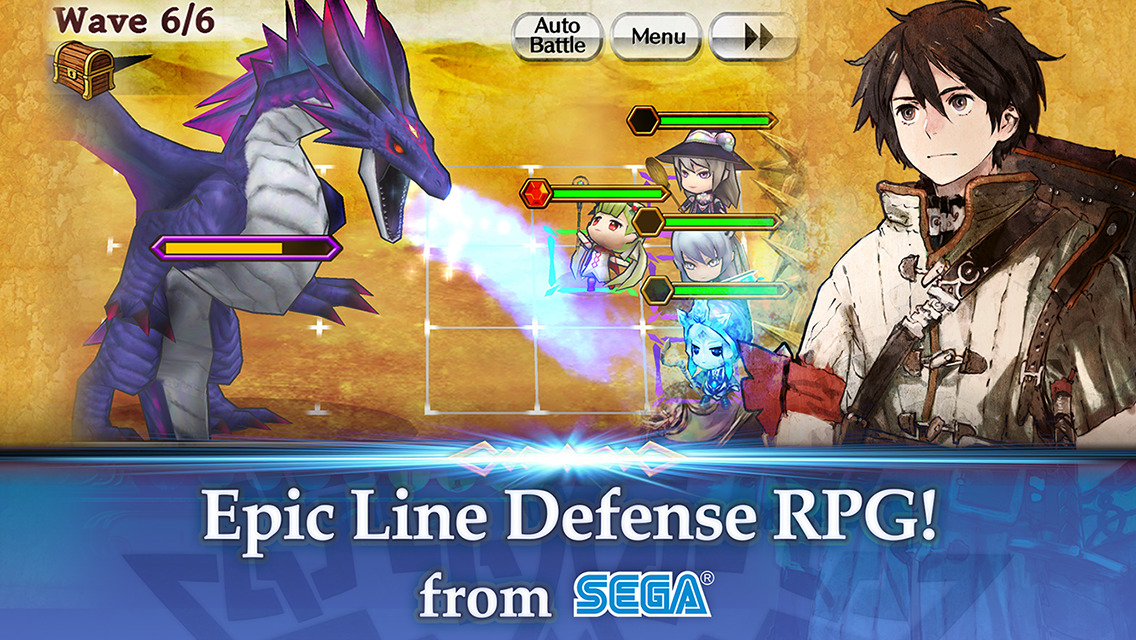 Chain Chronicle - Line Defense RPG, Free It feels like Chain Chronicle only just arrived in English, but apparently it's been around long enough to start its second year. That means a new map, new story content, and an overhaul to the user interface. I wish they'd make the artwork more consistent, but I guess that's what happens when you have multiple artists contributing.
Crossy Road, Free Oh man, things are getting even more meta in here. The latest update for Hipster Whale's super-popular title adds a bunch of characters from other iOS games. Monument Valley, Land Sliders, and Shooty Skies are mentioned in the update notes, but who else might be found in here? It is a mystery. A mystery you can solve by playing the game. Or by waiting for someone else to play the game, and reading their reports. Your call!
Zombie Panic in Wonderland DX, $4.99 Sometimes developers play their games so much, they overshoot the difficulty. That might have been what happened with Zombie Panic In Wonderland DX, but in any case, the game has been made a bit easier. It's kind of a tape-and-popsicle-sticks fix, just giving the player more lives and continues, but hey, it's something, right? You don't even need a Game Genie to make it work!
Elune Saga, Free Meanwhile, Elune Saga continues with its second season content by adding new costumes for Gerard and Simon, a new Soul Event feature, and a number of improvements to things like the Dungeon system, Adventure mode, and Soul Craft system. Players can look forward to a better Rune drop rate, new Soul types, a revised Reward display, and a new percentage-based display for Trophy achievements. Well, some of that sounds neat, I suppose.
iNethack2, Free It's a tiny update for iNethack2, a port of the revered roguelike. Specifically, if you like to play the game in as close to its natural graphical state as possible, you can now play with a special monochrome ASCII tileset. To go with that, you can now change the default 'boulder' symbol in the settings, so as to avoid confusion, I suppose. Perhaps most importantly, the game was updated to fix a bug that sprung up in iOS 9, so game on, friends.
Family Guy The Quest for Stuff, Free Family Guy is all about those real licenses these days, it seems. Well, it's October, and that means Hallowe'en updates are going to start rolling out. Family Guy's event surrounds famous movie monsters who have leaped out of the films and into Quahog courtesy of Death. What a jerk! Keep your eyes open for Chucky, Mike Myers, and more as the month progresses. This update means nothing to me if they don't have Jason, though. Just throwing that out there.
Sonic Dash Endless Runner Game, Free With its sequel currently in soft launch, I'd say Sonic Dash's days are probably numbered. Still, this gives SEGA the chance to play around with ideas, and that's just what this update seems to be about. There's now a world map to work your way through, along the lines of Gameloft's Minion Rush. Of course, this game has the notable advantage of not featuring the Minions, so there's that.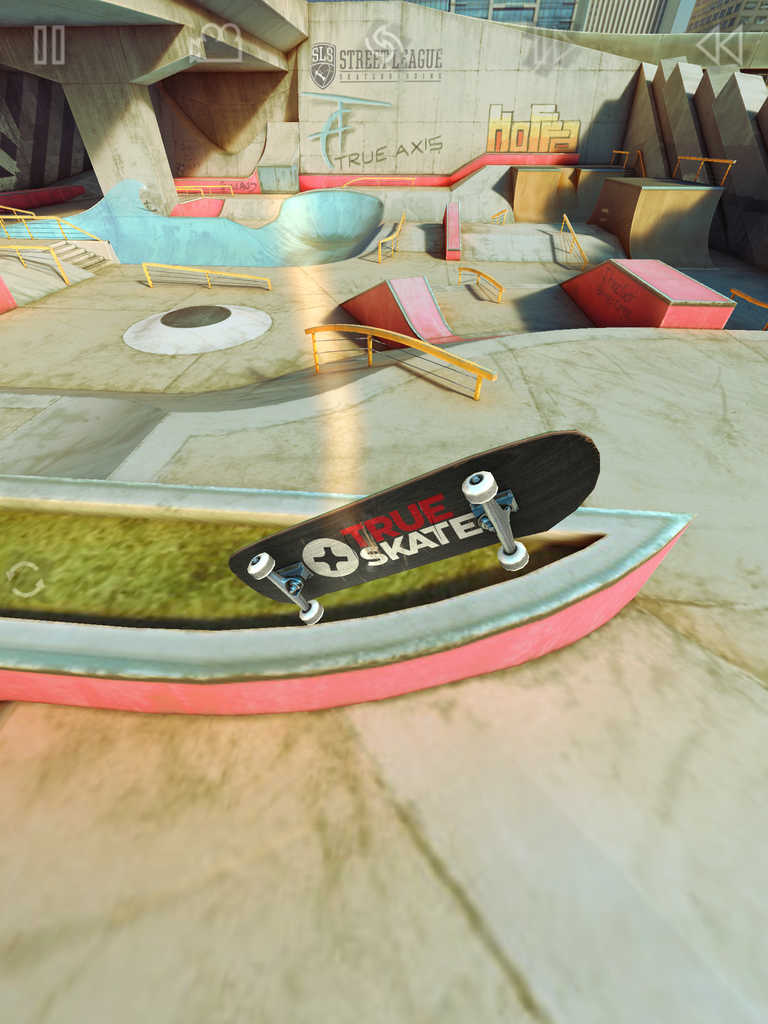 True Skate, $1.99 Hey, did you buy Tony Hawk's Pro Skater 5? If so, you have my sympathy. Let us just be thankful that our friend Tony will be free to pursue other options soon. In the meantime, why not salve that wound with a brand new course in the lovely True Skate? The SLS 2015 Los Angeles course is now included in the game, and with it come new missions that use the real scoring rules of Street League Skateboarding.
Skyline Skaters, Free The Skyline Skaters continue their world tour with a trip to… wait, no, this is a Hallowe'en update. Well, there you go, then. Hallowe'en costumes, spooky surroundings, skulls, pumpkins, and for some reason, four new Tokyo pro boards to win and collect. I may joke, but they really do go all out with these kinds of updates. Great for getting in the trick-or-treating mood, even if you're decades too old to trick-or-treat. I'll just be over here cutting onions, thanks.
Sword & Glory, Free This striking game about striking, among other things, received a pretty substantial new content update last week. It includes a new character view, 14 new adventures, and 3 new weapons. And what goes well with new content, friends? That's right: tweaks, fixes, and optimizations! Yay!
Looney Tunes Dash!, Free Look, I'm stoked that Looney Tunes Dash! is still getting new content, I really am. A new episode focused on the Road Runner and the Coyote is cool. The new card-collecting elements sound fun enough, and it's always fun to spot the cameos. That being said, I'm kind of getting impatient waiting for Space Jam content to finally hit this app. Do we have to wait for the heavily-rumored LeBron James sequel/remake or something? Because that literally would have been a day-one update if I were running Zynga.
The Sandbox - Building & Craft, Free Man, The Sandbox is just killing it with these updates lately. The new one takes you under the sea. The Atlantean is a humanoid who is at home in the sea and probably gets called to land for semi-regular meetings with the Justice League and Sue Richards. On the mechanical side of things, there's a new Submarine vehicle that can shoot torpedoes and protect your valuable air-breathing lungs, so you really have no excuses. There are also four new sea animals and a new campaign that has Jones searching for Atlantis with his new friend, the Atlantean Prince, who you would think ought to know where Atlantis is already. IMPERIUS REX!
Vainglory, Free Vainglory seems to be riding the new mobile streaming wave more than most games. I'm happy to see it reaching a bigger audience, as even though I'm not a big MOBA player, I've heard a lot of good things about this one. Anyway, this update brings a new character named Phinn, who does not come with a dog named Jake. Instead, this Phinn is an anchor-wielding tank in the vein of the Juggernaut. His perk is even called "Unstoppable". There are also some temporary and/or limited skins for maps and characters to go with the Hallowe'en season, and a pretty full implementation of teams and guilds. Some rebalancing and bug fixes round out this solid version update.
Puzzle Craft 2, Free This one just released recently, but it's never too soon for an update, I say. Actually, I don't say that, I just made that up right now and wanted to sound sagely. With that bit of honesty out of the way, let's get to this new version of Puzzle Craft 2. There's a new swamp-themed village added in here, along with new buildings, decorations, and species. I'm sure it's all super-pleasant and not filled to the brim with dragon-sized mosquitoes or anything.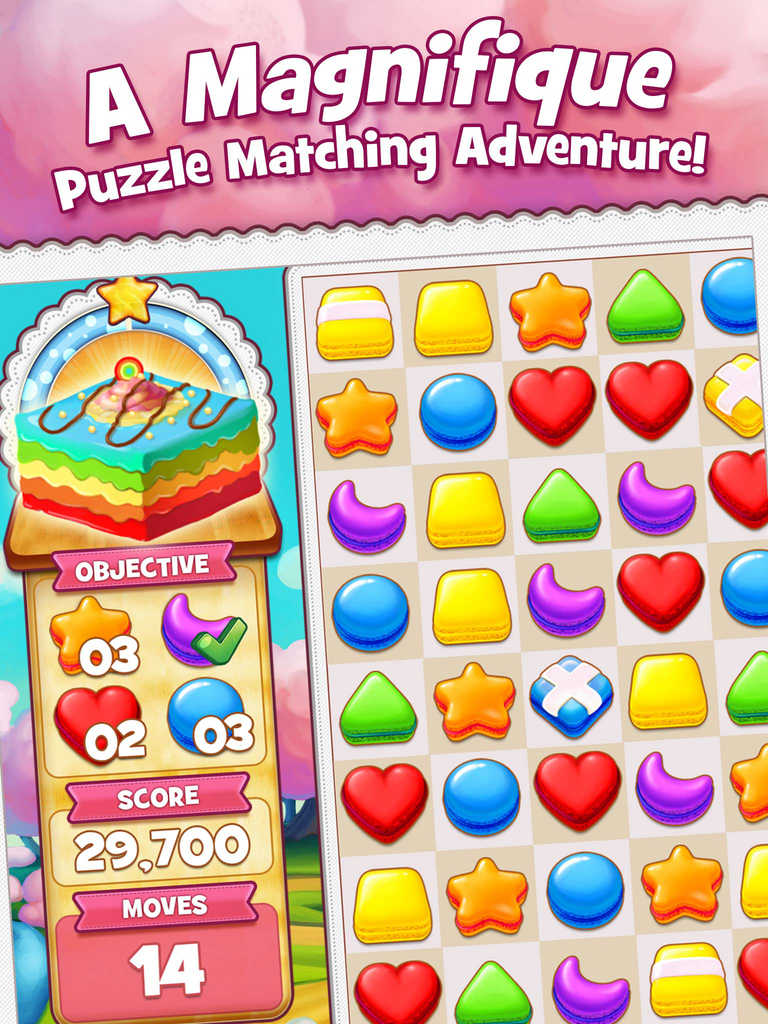 Cookie Jam: Match 3 Games, Free None of the King updates were doing much for me this week, so acting as their substitute for this edition of Update Mondays is Cookie Jam. It has 20 new levels, bringing the total to more than 1,100 stages. Mathematically, it should catch up to Candy Crush Saga at some point. I'm sure that unlocks an achievement for someone, somewhere. And when that happens, nobody will want cake to celebrate, because they will be completely sick of the sight of such things by then. It's a tough life.
Asphalt 8: Airborne, Free Ever wanted to test drive a Lamborghini? How about a completely not-real Lamborghini? Because I can really only help you with the latter. I mean, I'm a freelance writer, I don't make enough in a year to even be allowed to smell the box a Lambo's seat cover comes in. If you're like me, you might enjoy taking a virtual Huracan out for a spin in the new update to Asphalt 8. It's one of six new cars added in this version. They'll be rolled out slowly over the next little while, so you'll have to keep an eye on the game to see what all will become available. This update also adds 100 new car mastery events to play through.
80 Days, $4.99 Well, inkle went and added 20 new cities and like a billion more (okay, 100,000) words to 80 Days, all in a free update, no less. That means I won't be sleeping again for a few days while I try to pluck out every last delicious morsel from this amazing game. They even describe Canada as "the wilds", which is my preferred nomenclature for my home country. If you don't have this game already, I have two questions for you. First, what's up with that? Second, seriously, what is up with that?
Hearthstone, Free This isn't a huge update, but hey, more stuff for Hearthstone is always a crowd-pleaser. The new version offers two new card backs to collect, adds in a bunch of new animations, and makes a few improvements to the user interface. Also, bug-smashing. Lots of bug-smashing.
Junk Jack, $4.99 If instead of writing about more than 20 games, I just focused this article on Junk Jack X, I might have room to tell you about all the new stuff in its latest update. But I didn't do that, so you get the highlights. There's a new gardening system to play around with, a new planet with all kinds of new objects to discover, and a device has been added that lets you make your own custom music. Yes, that means you can put the theme from Beverly Hills Cop in there. Has this game reached perfection yet? It must be getting awfully close at this point.
SimCity BuildIt, Free The new version of EA's free-to-play city builder allows you to add Paris Town to your city, giving it a nice, classy, French vibe. You'll have to deliver special items through your airport to unlock everything, but to make that a bit easier on you, airports now unlock earlier. You'll only need to get your city population up to 140,000 to build your airport now. Oh, and helipads now have helicopters, so they're not just for decoration anymore. Well, I mean, technically they still are, because the helicopters in this game don't really do anything, but look, everyone's trying pretty hard to impress you here. At least clap politely or something.
Jetpack Joyride, Free Just think, friends. Only two and a half more weeks until we never again need to see anyone posting the picture of the DeLorean's time circuits with the incorrect date photoshopped in. Honestly, I'm kind of ticked off we don't have flying cars yet, but I guess Jetpack Joyride's cool new Back To The Future update makes up for it a little. It's so jam-packed with goodies from one of my favorite movie trilogies that I have no trouble handing it the coveted Update Mondays Most Spider-Mans Of The Week award, along with a vintage bottle of metaphorical celebratory vermouth. The only catch? All of this stuff will only be around temporarily unless you pay a $9.99 IAP to keep it around. I guess you guys aren't ready for that kind of IAP yet… but your kids are going to love it.
That about wraps it up for last week's significant updates. I'm sure I've missed some, though, so please feel free to comment below and let everyone know if you think something should be mentioned. As usual, major updates will likely get their own news stories throughout this week, and I'll be back next Monday to summarize and fill in the blanks. Have a great week!