During the weekend at TwitchCon, Super Evil Megacorp held a few streams regarding its mobile MOBA Vainglory and its upcoming additions that will launch with its Version 1.9 Update. Some of them, like Seasons mode, have already been discussed at length, but there were a few cool new announcements, such as the debut of limited-time skins and even a seasonal map overlay that will debut (and most likely last) through the first Season of play.
In addition, Super Evil Megacorp announced that its latest hero, Phinn will also launch with Version 1.9. He's being described as a tank that can take a load of punishment and will have abilities to help him absorb damage from allies. Based on what we've seen he looks like a modified version of Catherine, and for all Support players out there, more options in that regard are never a bad team. Petal will also be completely reworked with all new abilities. From a skin standpoint, Celeste will finally get a skin (albeit a limited time only one), while several other heroes will get additional tiers.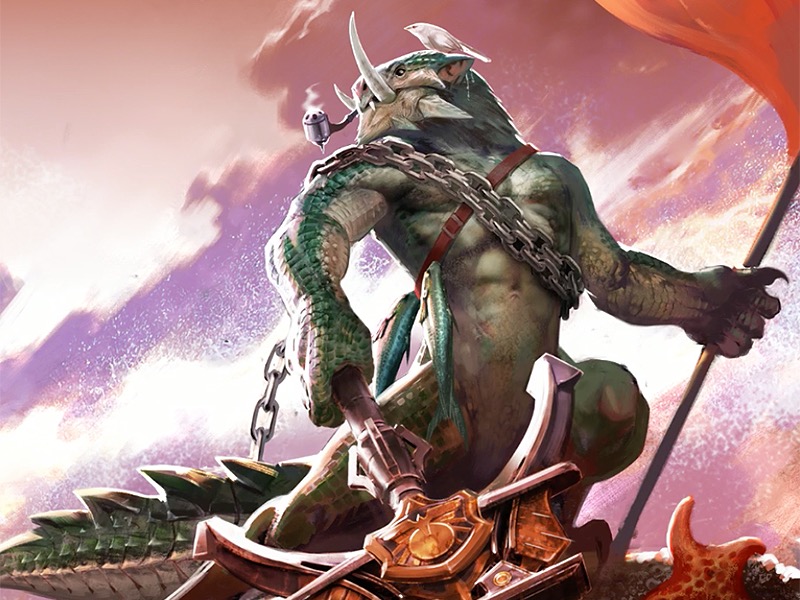 The coolest announcement in my book is the debut of Guilds and Teams in Version 1.9. Starting with that update, players will be able to create Guilds by using Glory or ICE. These are organizations that are focused more on finding cool people to play with beyond just searching a friend list. Once a Guild is set up, players will be able to join together and earn additional awards by playing matches together. Guild Tags and in-game Guild overlays with Guild-specific stats are just the start of what looks to be a system that will get added perks.
Teams, on the other hand, are designed for players that want to be competitive. Only six players will be allowed to a team (vice 20-50 for guilds), and team play will generate a team skill tier that will be used to help determine seeds in tournaments. In addition, teams will enjoy a lot of the same perks as a guild (overlay, guild tag, unlocking content).
Version 1.9 is slated to hit the Vainglory servers in early October, and the full announcement can be found here. Meanwhile, check out our Mobcrush streams if you're interested in checking out more Vainglory content.