Hello everyone and welcome to another Hearthstone (Free) Touchstone Tavern! First of all, I want to thank all of you who enjoy reading this weekly column and hope you continue enjoying it. So, a crazy week this one with so much to talk about. It seems that we are getting more and more news each week in the world of Hearthstone, a testament to the game's increasing popularity. Because of how many news stories I have for you today, I won't go into too much detail on each one so you don't have to wade through too many thousand words. Now, let's get started because I have plenty for you to read, ranging from new interviews with developers, news about more deck slots, tournament news, and much more.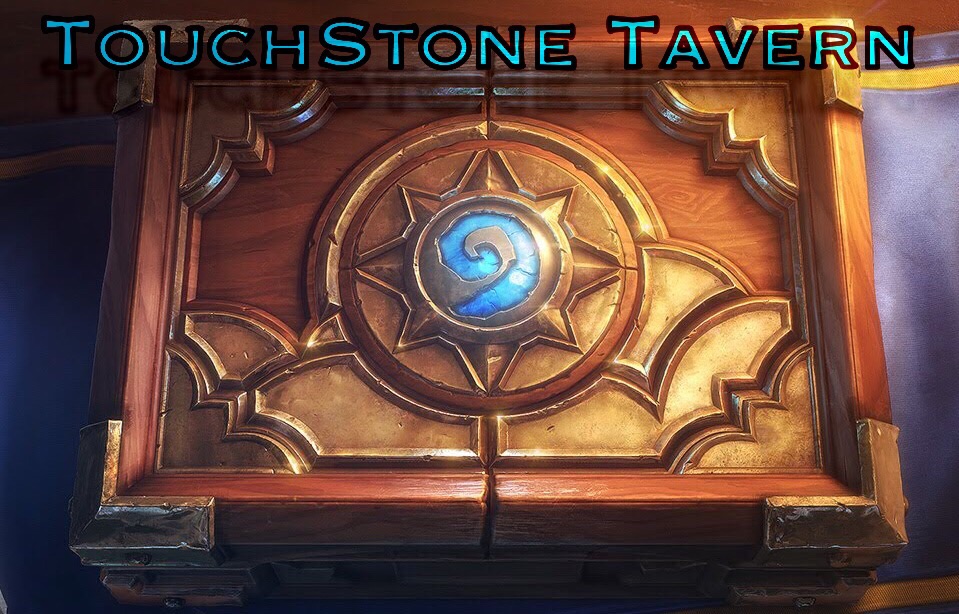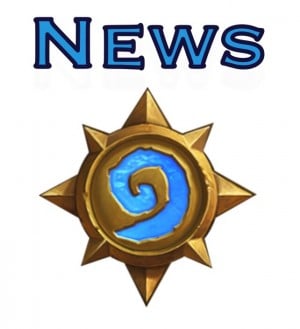 The Innovative, Controversial Evolution of Hearthstone
Kotaku had an interesting story this week about Hearthstone's evolution from its first days to what it has become today. The game started as a digital game that followed to a great degree the rules that govern physical cards. The cards and decks had a fair amount of predictability, but that hasn't been the case this last year. According to the story, Blizzard has embraced the game's lack of physicality and decided to take advantage of all that the digital world can offer a game like Hearthstone. Those changes have thrilled some but frustrated others.
In the early days, the game wasn't complicated and worked like other games of the genre (e.g. Magic the Gathering). Now, things are much different because we have for instance cards that can bring any card from the game to the match, not just the ones in each players' hand. All these RNG shenanigans have changed the game's very nature, and apparently that has been the designers' plan over the last year. According to Ben Brode, they wanted to take advantage of the limitless nature of a digital card game to break up the monotonous nature of the average card game. The article goes on to give many examples of how RNG has changed Hearthstone's feel and the sentiments of many pro players about that change. For the article's author, these RNG moments might suck for the one who's just been kicked by RNG, but they definitely make for more fun watching.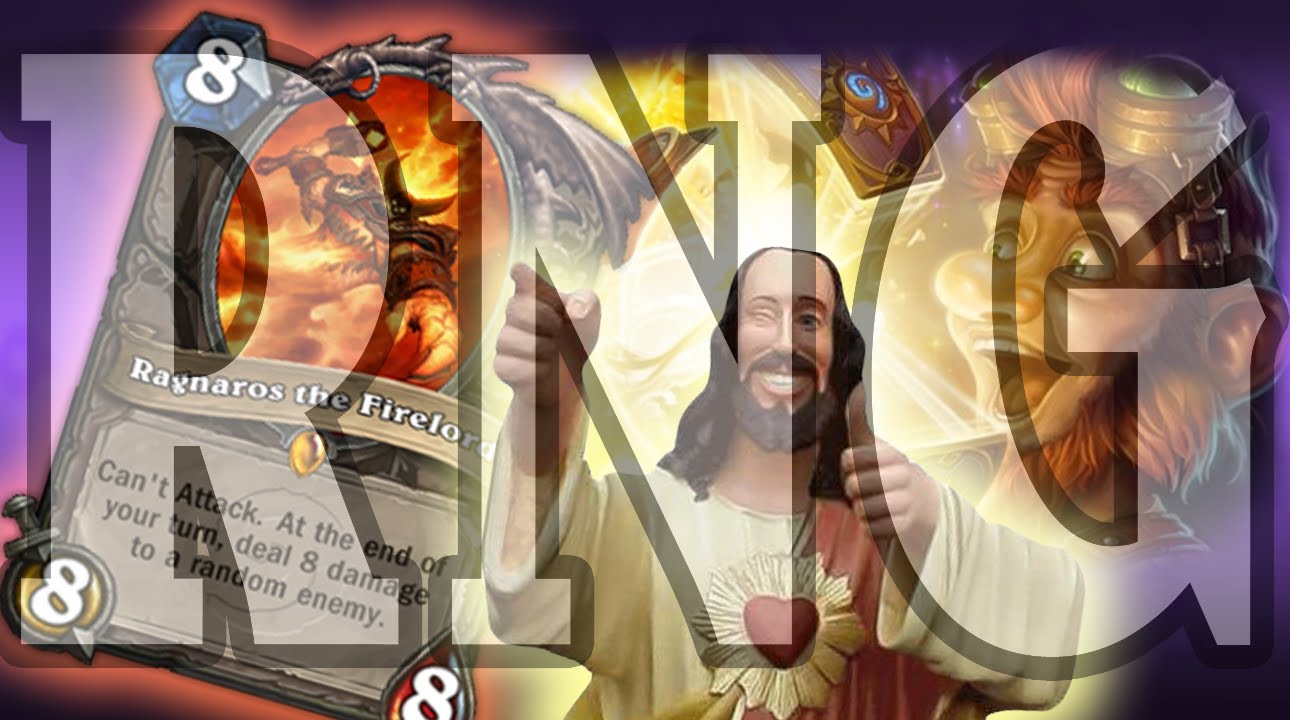 Latest Data Shows How Big Hearthstone is With Mobile Gamers
Apparently, Hearthstone is pretty big, who knew? According to the latest data from SensorTower, Hearthstone's estimated net gross (after Apple's 30%) from iPad and iPhone gamers was $6.8 million for August alone. More surprising was how China iOS players have been a major contributor to Hearthstone's global sales, contributing $2.4 million. The average daily sales of the Chinese version is $80K, higher than the estimated $72K from iPhone gamers in the US. The numbers, then, show clearly the growing global appeal of Hearthstone since 70% of the revenue and downloads in the English iOS version of the game come from outside the US. This universal appeal is also true among paying Android gamers. If you love numbers, the article has plenty of those for you, so go check it out.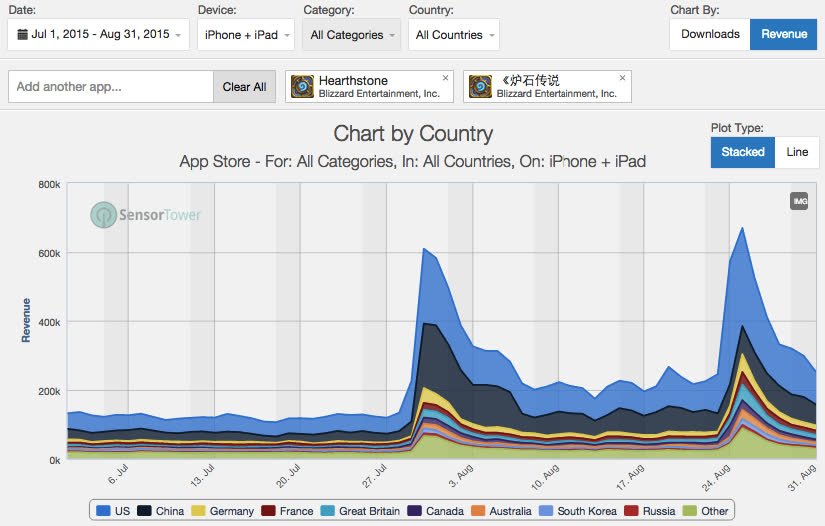 Is Hearthstone Living up to its esports potential?
An interesting article over at BlizzPro talks about the game's esports potential, an issue that's been talked about a lot these last two weeks. After describing how many different opinions there are about Hearthstone as an esport, the question the writer seeks to answer is whether Hearthstone's esports scene is growing because of how good an esport the game is or whether it's succeeding in spite of the game's deficiencies. He first claims that one of the fundamental flaws in Hearthstone as an esport is the high variance introduced by newer cards, which can frustrate pro players. Most of the pros would prefer that skill decided matches rather than luck. However, the writer says, the impact of RNG in Hearthstone is often overstated. But RNG does often come to the fore in discussions over the merits of pro-Hearthstone, so it's necessary to talk about it.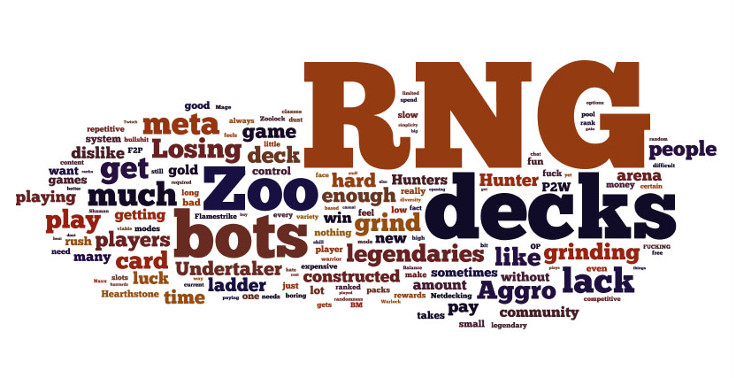 The author believes there are some important factors why RNG always comes up:
Firstly, RNG is an effective cop out as it's easy to blame a loss to RNG rather than skill. Secondly, Blizzard has doubled down on RNG as the game evolved, making sure that some of the strongest cards in the game have random effects. Lastly, the impression of high-RNG Hearthstone comes from the pro player community, who are often very outspoken about this issue.
How good is the scene? According to the writer, the game is growing in viewership. Would it be even bigger without RNG? Hard to tell, but the writer feels that if the game was more about skill, the audience could be even larger.
Amnesiac is a 14 Year-Old Who's Teaching the Pros
14 year-old William Barton, also known as Amnesiac, is becoming quite the big name in Hearthstone's competitive scene according to this PC Gamer story. He finished number one legend on the NA server last season, and this wasn't the first time he's done it. He has even become a part of Tempo Storm's Meta Shapshot team and has been helping as a practice partner and coach for some of Team Archon players. The interview is fascinating, especially when you keep in mind how young Amnesiac is. He describes how he goes about building decks depending on the current meta, his mindset when building decks in general, and the mistakes players often make on ladder, focusing a lot on the mistakes many make during the Mulligan phase and how those affect subsequent turns. This is a great read and has some very valuable advice for players.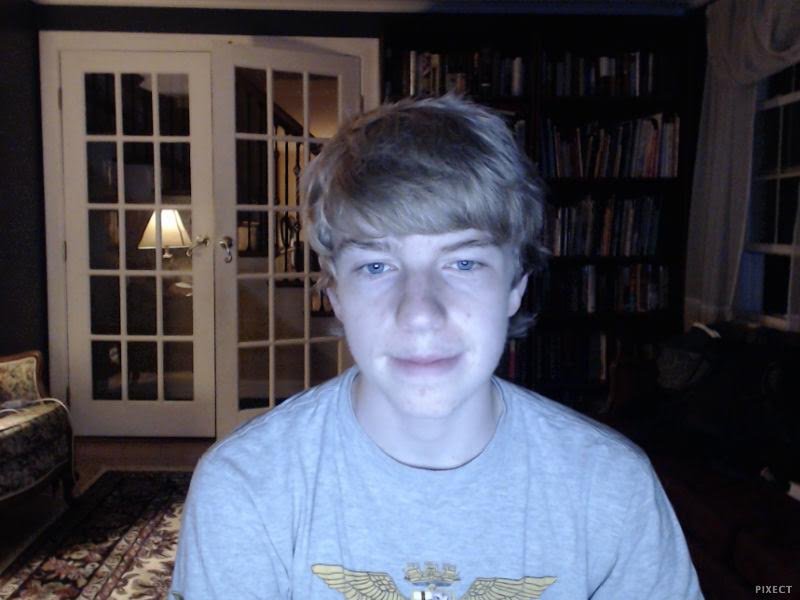 A Hearthstone Player Broke The Rules During The Regional Last Call Qualifier
An unfortunate thing happened during the event that determines who goes to Blizzcon for the World Championship. According to the story on Polygon, in order to ensure fairness, ESL forces players to submit a full deck list to an ESL administrator. Then, at any point prior to a match a player can ask his or her opponent for a screenshot of the challenge screen to confirm that only the proper decks are there (these rules were made to prevent players from running many decks and picking the right one at any given time). Apparently, when Alex Spruck asked his opponent, Austbuck, for a screenshot of his challenge screen (more as a matter of course), Austbuck immediately admitted to having multiple decks per class. Once Spruck reported the issue to ESL, it took 45 minutes for the admins to decide how to respond.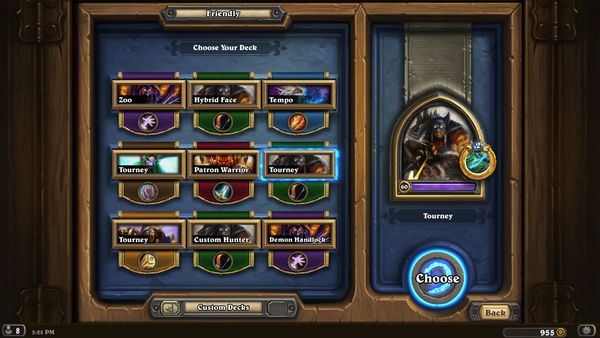 Yet, there was no punishment but rather ESL admins told Austbuck to delete the extra decks, and then they verified that the ones left matched the ones he had submitted. The play went on, and Spruck ended up losing. Note that Austbuck had won one round already while openly cheating. The reason why Austbuck wasn't disqualified according to ESL was that there was no actual evidence of decklist manipulation even though he broke the rules. The Polygon article goes into more depth regarding other players' reactions to these event, but I think the main point is that such issues fundamentally threaten Hearthstone's credibility as an esport. When you consider how much money is on the line, it's really a big issue and raises once more the need for an in-game Tournament mode that will allow for more controlled and fair tournaments.
Why Wasn't Joust a Bigger Deal?
BlizzPro's "Nefarian's Laboratory" has a good article on the Joust mechanic this week, trying to figure out why Joust doesn't seem to have had a big impact on the game. The writer, DannieRay23, argues that the biggest problems of Jousting come not from the mechanic but from the cards that use it, which are pretty bad when the Joust mechanic doesn't trigger. Since they won't always trigger, they can become huge liabilities; only if their effects were truly game-changing, would they be worth playing. A few cards have, of course, possible game-changing effects on a match – Healing Wave and Tuskarr Jouster for instance – and also pretty decent stats that help you from falling too behind if Joust fails you.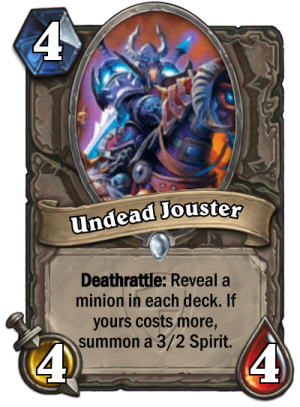 The other issue Joust cards face is that they can't change along with the changing meta, so it's hard for Blizzard to design cards that are always useful. Nefarian's Laboratory has offered some stronger (possibly broken) Joust alternatives to show how stronger Joust cards would find a place in many decks. Go check them out and tell me if you think the writer is on to something here and whether Joust's issue is indeed the power level of the cards.
Ben Brode Talks RNG, esports, Deck Slots, and Secret Paladin
Another week, another Ben Brode interview. This one was on PC Gamer, and he talked about quite a few things related to Hearthstone. Firstly, he said how not every Inspire card was designed for tier one decks, so he's happy with where those cards are at the moment. It's too early to know if the cards have been adopted as much as expected anyway. The developers weren't surprised by Mysterious Challenger because they guessed that a Secret Paladin deck would come out of TGT. Brode said that in a way, the success of this card shows why Blizzard doesn't want to buff old cards; if they had, then a card like Mysterious Challenger, which uses older cards, would have been too overpowered. Secret Paladin is very powerful, but you see it coming, it's not a one-turn-kill. He also said that some pro players have told him that players haven't yet realized there are cards that can counter Secret Paladin.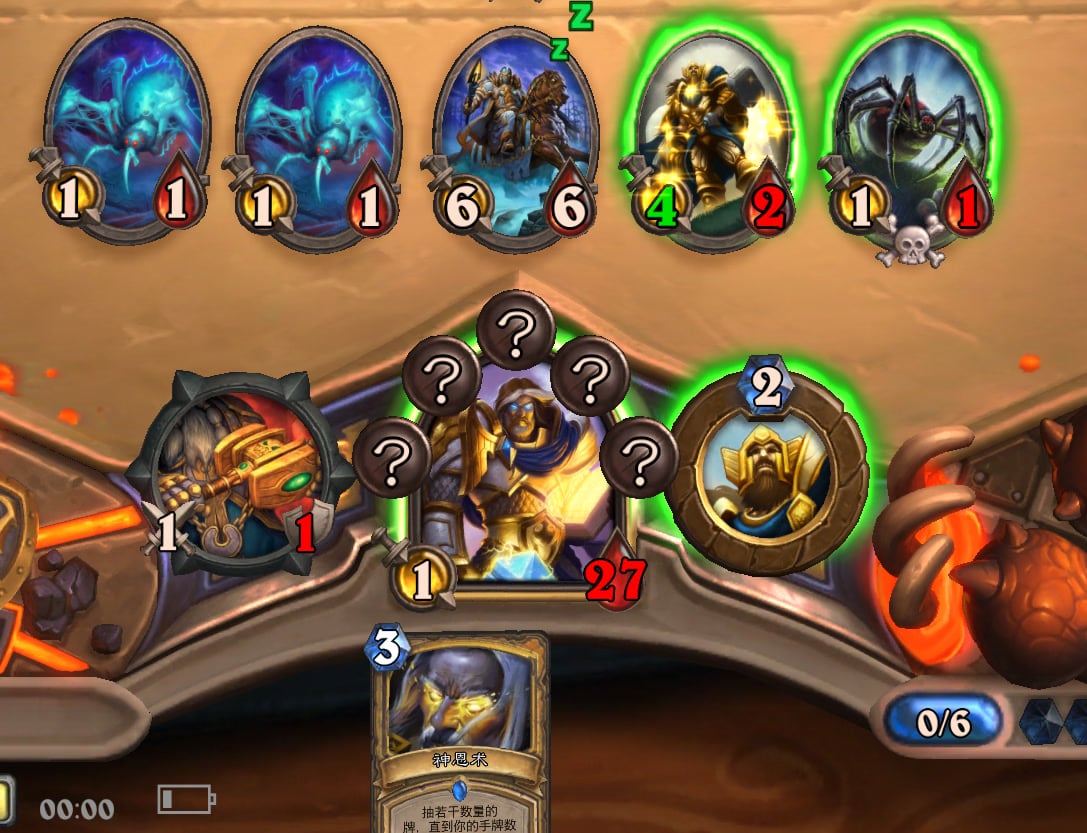 Talking about Grim Patron, Brode said that the kind of play it inspires is the kind they don't love over at Blizzard, but changing cards comes with a lot of costs. Patron isn't played too much on the ladder anymore and it's a very hard deck to play correctly, so while they are watching the card, they don't want to be hasty. As for RNG and Hearthstone's esport credibility, Brode said that what's most important for him is making the game fun, but that doesn't trump making it a viable esport. An esport should be fun for players to watch and skill-testing for competitors, and he doesn't think that randomness should get a bad rap; the ability to respond to a random event or controlling the board so a random event plays in your favor is a very skill-testing thing. Finally, Brode talked about one of the first things in players' wish list, additional deck slots. The core message is that it will happen, he said, it's now on the to-do list, not the should-we-or-not list, but it's just the issue of deciding the best way to do it.
Most Amazing Grim Patron Turn Ever?
Have we reached peak Patron? We might have with this Reynad Vs Hyped turn. Let me just put it this way: Reynad dealt 72 damage in a turn that started with no minions on board while simultaneously giving his opponent 32 armor. Enjoy the video.
Tavern Brawl
After a small…mixup (again) where the wrong Brawl appeared, Blizzard gave us a repeat of Too Many Portals, so technically some would say we've had too many Too Many Portals, right? This is fun for its RNG if nothing else, and I won't complain about it; it really offers a different experience than other modes, which was the primary purpose for Tavern Brawl.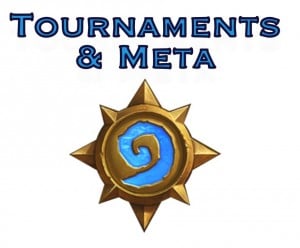 ATLC Day 3 Decklist
As I promised last week, I am returning to the ATLC briefly to post all the decklists from Day 3. Go here to check out the decklists of some of the best players in the world.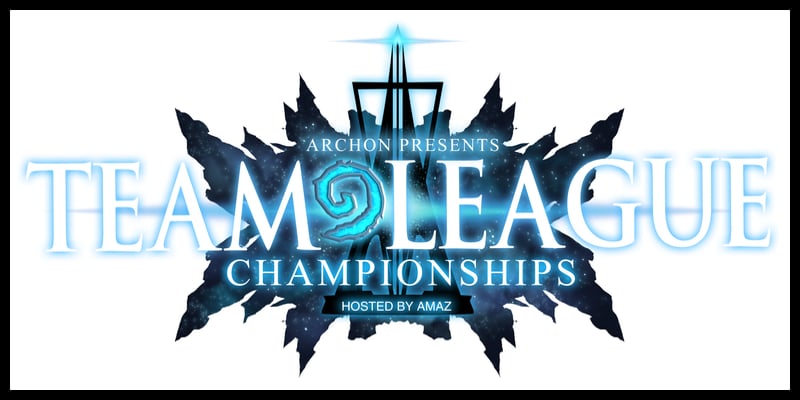 Brian Kibler Hosts eSports Arena Hearthstone $25K
eSports Arena will team up with Brian Kibler for a $25K Hearthstone Invitational in North Americas' first dedicated esports facility. The attendees' list (which should get longer) includes Reynad, Trump, Strifecro, TidesofTime, Hyped, Dog, Amaz, Firebat, and Zalae. There will be a qualifier on September 23rd, and the event will take place October 2-4 at the eSports Arena in Santa Ana, California. Go here for more information as well as tickets to the event.
All Decklists from StarLadder Phase #1
The first group stage of StarLadder Season has ended, and players like Cifka, ThisjsNL, Firebat and Dog triumphed. Gosugamers put together a nice list of all the decklists used by the players during the first group stage, and as you'll see, plenty of Patron Warriors and Handlocks were played. Secret Paladin was also a favorite. If you want to see all the decklists, go here.
Blizzcon Qualifier Results Had Plenty of Surprises And a Huge Shock
The various Regional Qualifiers for Blizzcon Hearthstone World Championship this week saw some popular players fall. In Southeast Asia, Lan "Neilyo" Tran was crowned as the Southeast Asia representative, and in Korea Taesan and Kranich qualified after being the top two in the region. In North America, though, Hyped, Dog, Amaz, and Reynad and Strifecro were eliminated. In Europe, Greensheep (who represented the European Region last year), has been eliminated as did Orange, Rdu, and Xixo.
And the huge shock you ask? Firebat, last year's World Champion, fell to Trump and won't be clashing at this year's World Championship! Go here to see all the players who will compete for the Europe and Americas Championships.

Six Amazing Hearthstone Games From the ATLC Finals
If you want to enjoy some fantastic Hearthstone plays, PC Gamer has a great compilation of videos from ATLC finals along with some more details on each one of them. Grab a nice coffee (or the beverage of your choice) and enjoy.
Dog's Patron Warrior Vs StrifeCro's Midrange Paladin
Hyped's Midrange Druid Vs Rdu's Secret Paladin
Gaara's Dragon Priest Vs Thijs's Freeze Mage
Eloise's Zoo Warlock Vs Lifecoach's Demon Handlock
Dog's Oil Rogue Vs Thijs's Freeze Mage
Strifecro's Midrange Paladin vs Rdu's Hybrid Hunter
HPL Overview Shows How Higher Skilled Players Did Better
This interesting video from HPL goes over the season's events, providing a very interesting analysis. You should definitely take a look at it because one, it shows the high-quality work HPL has been doing but also, it makes an interesting point about skill being a defining factor in competitive Hearthstone.
Meta Snapshot
Tempo Storm's Snapshot put it nicely when analyzing this week's meta: Whose line is it anyway? With all eyes are on the various Regional Qualifiers and the Road to BlizzCon, most players are just winging it on the ladder since the cut-off for points was last week. As a result, the ladder is swaying in all directions. Tempo Mage became very popular over the past week, which in turn led players to choose Demon over classic Handlock. Tempo Mage is actually beating Secret Paladin, which might explain why the Paladin deck isn't as prevalent on the ladder (although it's still doing very, very well).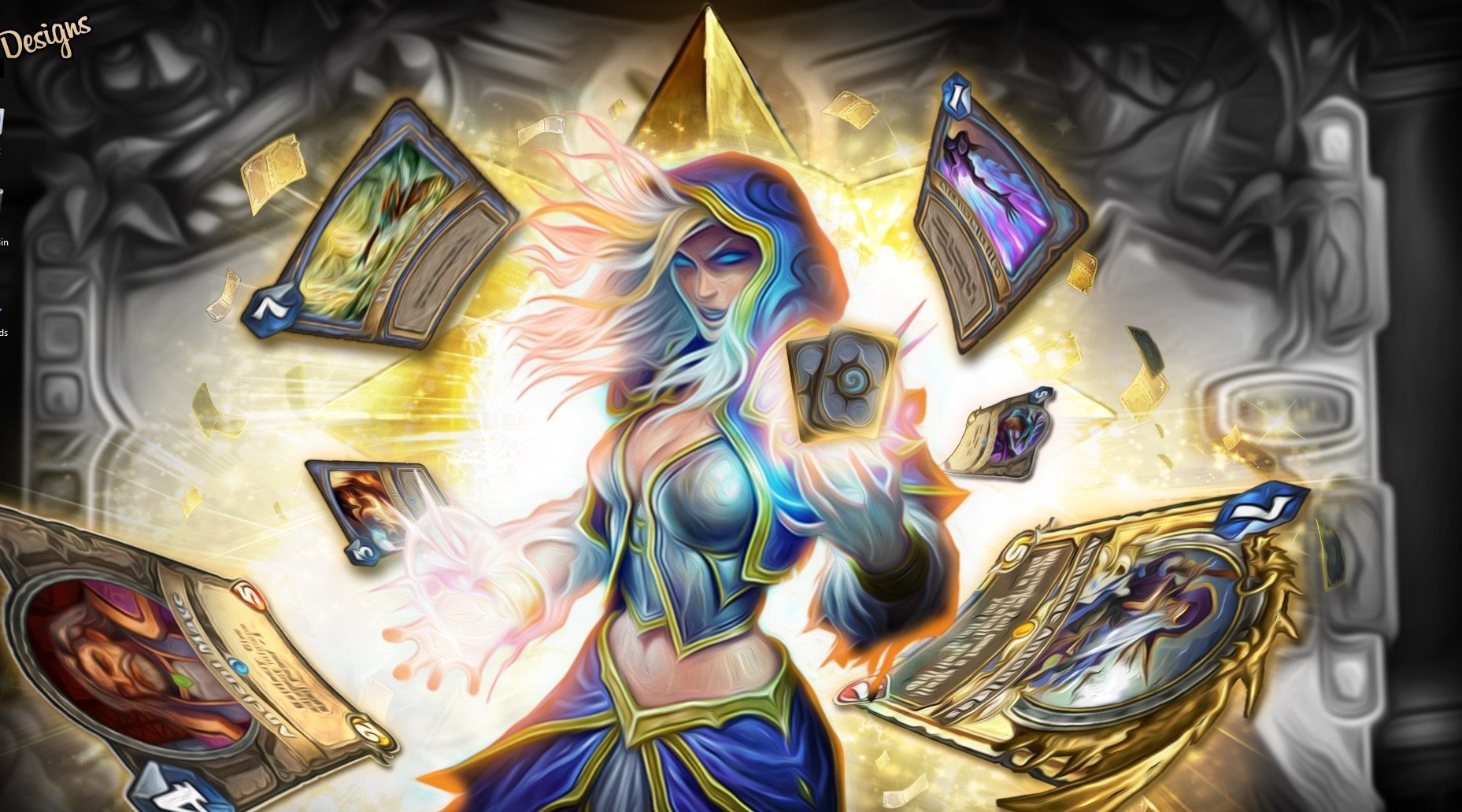 Tempo Mage still suffers against Dragon Priest, Mech Mage, and Face Hunter. Control Priest has re-appeared for the first time since TGT, settling in at the bottom of Tier 3. Control Shaman, a new deck built by Kolento, is trying to rise away from Tier 4. As the Snapshot notes, it's funny (sad) that while everyone thought Shaman was getting the most out of TGT, it's actually now less playable than before TGT, falling even lower than pre-TGT Priest.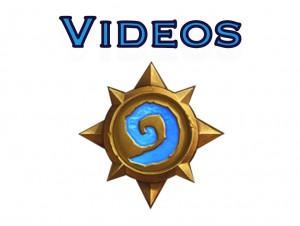 Is This the Craziest Hearthstone Moment Ever? (Go to Minute 33)
Hearthstone Top Fails
Epic Hearthstone Plays #81
Arena Coaching With Hafu
Top 5 Fails And Lucky Moments #28
Best of Amaz
Hijinks Battle: Unstable Portal Skills
Random Moments #21
RNG Is An Illusion
Missed Lethals #7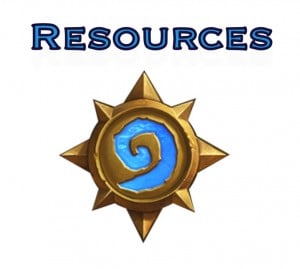 As always, we have some good resources on the site for you in case you are new to the game or simply want to sharpen up your game. There's never such a thing as too much help in Hearthstone.
Hearthstone Deck-building Guide