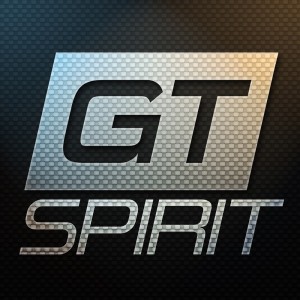 So, are you excited about the gaming possibilities of the Apple TV, or not sold on it yet? Eden Games, of Test Drive Unlimited fame, has jumped wheels first into the Apple TV as it has already announced its upcoming game, GT Spirit, a launch title for the Apple TV. The game plans to deliver a "realistic, driving experience" with fully simulated engines, powertrains, suspensions, and aerodynamics.
The game will feature plenty of licensed cars (from the screenshots on the website I can see a Nissan, a Porsche, and I think a Bugatti Veyron). GT Spirit will allow you to customize the cars you collect, and if the cars look as good as they do in the trailer, it might actually be fun to do. It will also offer unlimited Daily Events and Championships, which sounds to me like multiplayer will be a central focus of the game, but let's hope it's actual multiplayer and not the usual "racing with ghosts."
I know many have been talking about how games on the Apple TV will control, but the positive thing for a game like GT Spirit is that many of the racing games on the App Store currently work well with the iPhone's gyroscope. Since the new Apple TV remote includes a gyroscope too, I think developers of racing games will have no problem porting their games to the Apple TV. And I know that Apple TV games will likely be playable with an iPhone too, but Apple won't let any game appear on its Apple TV if it doesn't work with that remote too.
The game does look great, and I think it will be fun to play on the big screen (yes, I'm leaning towards buying the Apple TV at the moment). The game will also come to iPhones, iPads, and Android devices, but not for a few months. I expect the various versions of the game to offer cross-play, at least the iOS ones. Curious to see how this one will play on the Apple TV when it comes out in October.