Last weekend at D23, Disney Interactive held its panel to a packed crowd of gamers excited to hear about Disney's upcoming gaming offerings. While the majority of the panel focused on console and PC specific games like Kingdom Hearts 3, Star Wars: Battlefront, and Disney Infinity 3.0 (all pretty cool games, in my opinion), the event did debut a new mobile offering that has the potential to be pretty cool.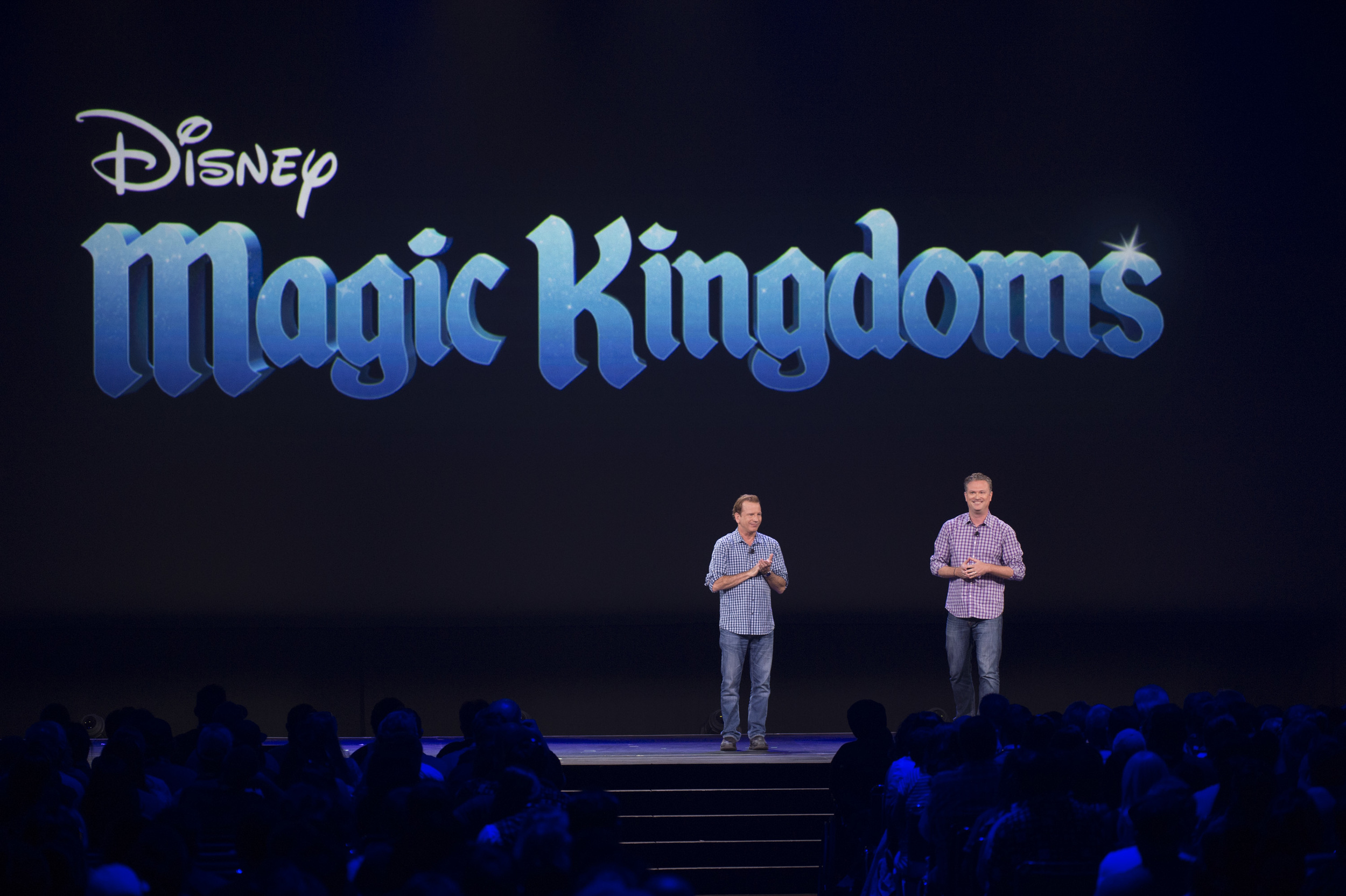 Dubbed Disney Magic Kingdoms, this new mobile offering will allow players to build their own Disney park utilizing currently existing rides and set pieces that can be found at all the Disney parks located throughout the world. Details are a bit scarce at this point, but players will start with building their own castle (which is the central piece of every Disney park) and from there will branch out with rides, decorations and more. We were shown some concept art of a few of the many rides that will be available and I'm really digging the highly stylized portrayals of the attractions themselves (the version of California Screamin' that was shown is pretty cool).
In addition to building a park, there will also be a story associated with the game as well, with new nuggets being unlocked the bigger the park gets. The story will revolve around Disney heroes and villains attending your park with you having to get into the middle of the action in order to defeat the baddies and save your creation.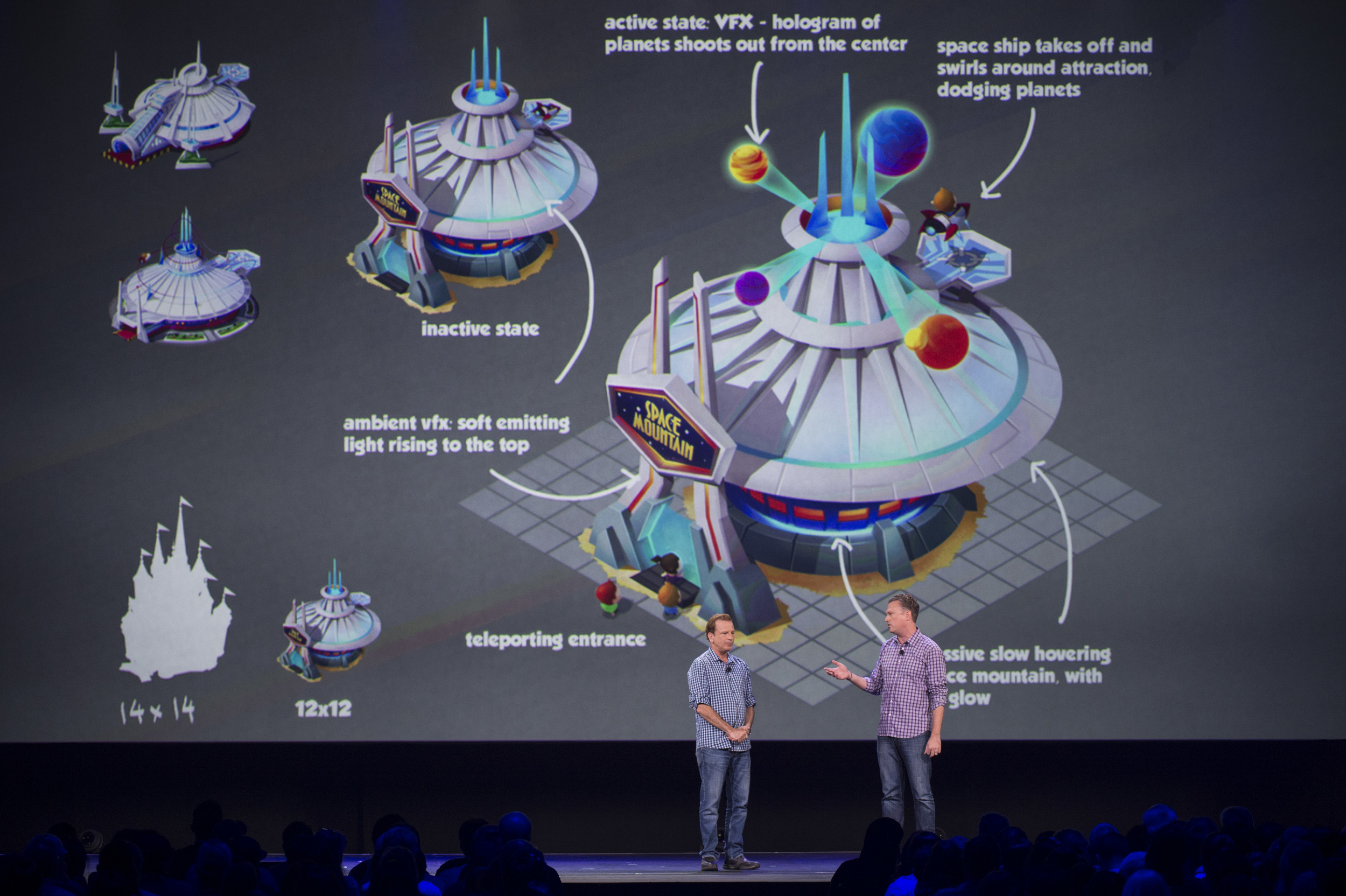 Otherwise, more details are unfortunately a bit scarce at this point. We know that Disney Magic Kingdoms will be released on iOS, Windows, and Android devices, but there's currently no release date (other than "later this year"). We also know that Disney Interactive is partnering with Gameloft for the actual game development, but other than what was mentioned above, there aren't any details in regards to gameplay or monetization.
While other outlets have seen fit to characterize Disney Magic Kingdoms as Rollercoaster Tycoon but with Disney parts, I doubt that's the most apt of comparisons. In reality, I wouldn't be surprised if it was more freemium-based with timers, premium currency. While that would obviously disappoint some looking for more of a "premium" experience, I think this works quite well in regards to Disney Interactive's overall model of using the Mobile game space to appeal to a more casual audience. Besides, myself and a great deal of other mobile gamers would be perfectly content if this game was basically a reskinned Simpsons: Tapped Out but with Disney properties. Regardless, at this early stage we really don't know the specifics to truly figure out how it'll play.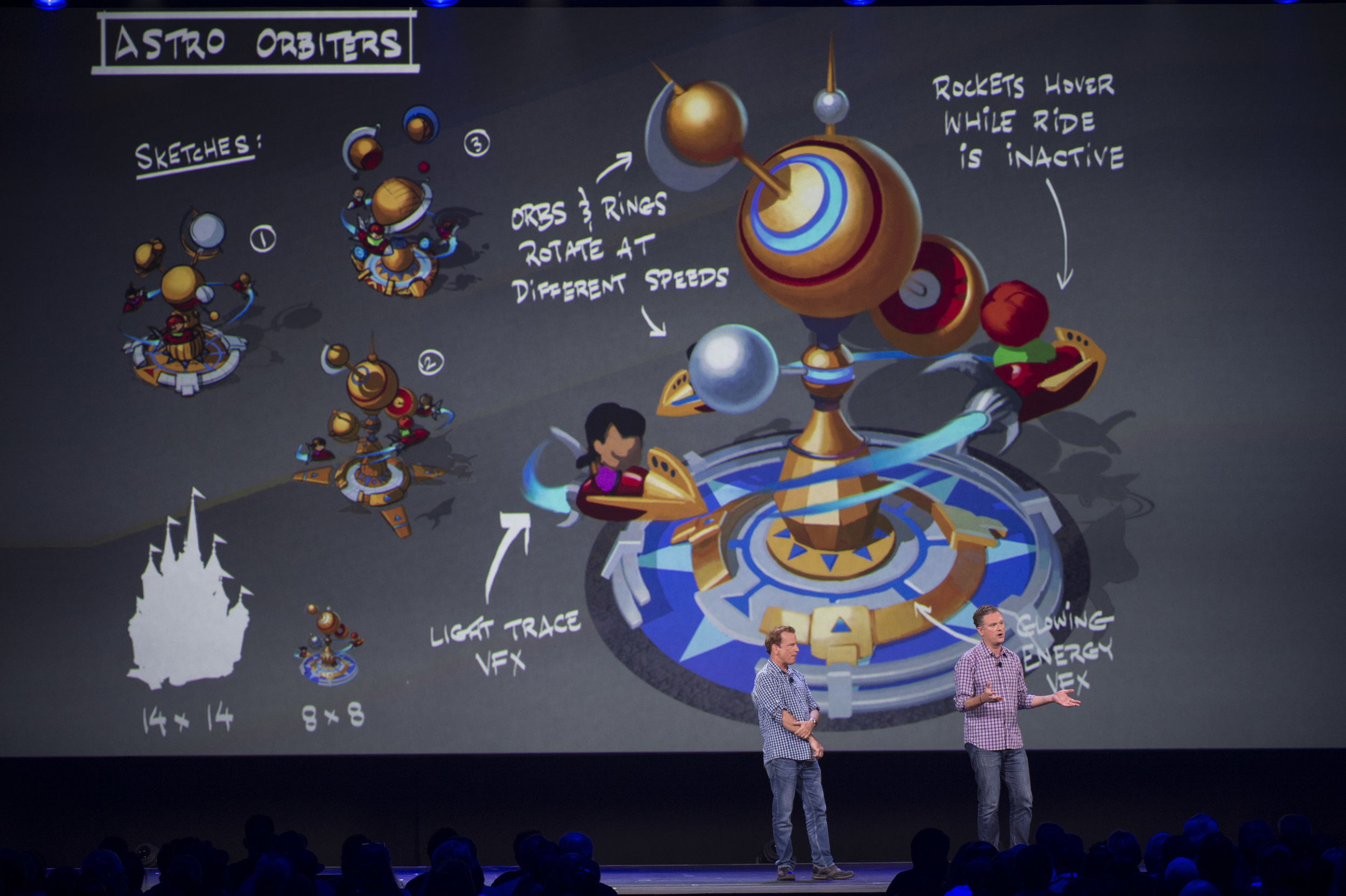 Suffice to say, we'll be keeping a close eye on Disney Magic Kingdoms as it goes through development and gets ready for release. Meanwhile, check out the official press release for a few more details.