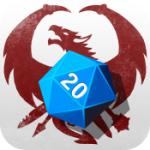 This week's podcast discussion was kicked off by a couple great emails, the first which sent us on a pretty lengthy discussion surrounding graphical fidelity of iOS games sort of feeling like it stopped progressing as quickly following the release of Infinity Blade ($5.99). From there, we hopped to another email asking about great portrait mode games, which resulted in a real long discussion on Sling Kong (Free) along with a hasty list of other great games. We also fan out over Spider: Rite of the Shrouded Moon (Free) and then briefly discuss some of the news of the week.
If you want to be heard on an episode of The TouchArcade Show, don't forget to shoot us emails with any questions, feedback, or anything else relevant or irrelevant to [email protected]. We read 'em all, and love decoding messages written entirely in emoji. As always, you can listen to us with the links below… And if you like what you hear, please subscribe and/or drop us a review in iTunes. Much appreciated!
iTunes Link: The TouchArcade Show
Stitcher: The TouchArcade Show via Stitcher Radio for Podcasts
RSS Feed: The TouchArcade Show
Direct Link: TouchArcadeShow-217.mp3, 75.5MB
---
This week's episode of The TouchArcade Show is sponsored by…

Loot & Legends, Free - Hating on Hearthstone? Down on Duels of the Planeswalkers? Check out Loot & Legends! Co-designed by Richard Garfield, creator of Magic: the Gathering, in conjunction with many of the great minds behind the Bioshock, Plants vs. Zombies, and Peggle series, Loot and Legends is the highly anticipated CCG for iPad, based on the award winning PC game, Card Hunter. Return to the good old days of playing D&D in your parents' basement, go on epic adventures, build your own custom battle deck and collect that sweet, sweet loot. So dust off that musty old iPad and head to the App Store to download Loot & Legends free today!