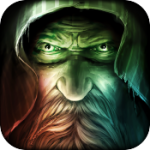 If what you love about our podcast is random discussions about things related to the mobile industry, you're going to love this episode. We got an obscene amount of email from listeners and readers this week, and we go through all of it. It takes most of the episode, but we hit on things like the history of the App Store, ancient rumors of a "premium" App Store, how weirdly irrelevant the new iPod touch feels, and much, much more. Thanks to everyone who contributed to the show this week with your emails, iTunes reviews, and other random feedback. It means the world to us.
If you want to be heard on an episode of The TouchArcade Show, don't forget to shoot us emails with any questions, feedback, or anything else relevant or irrelevant to [email protected]. We read 'em all, and love decoding messages written entirely in emoji. As always, you can listen to us with the links below… And if you like what you hear, please subscribe and/or drop us a review in iTunes. Much appreciated!
iTunes Link: The TouchArcade Show
Stitcher: The TouchArcade Show via Stitcher Radio for Podcasts
RSS Feed: The TouchArcade Show
Direct Link: TouchArcadeShow-216.mp3, 71.3MB
---
This week's episode of The TouchArcade Show is sponsored by…

Earthcore: Shattered Elements - Epic Card Battle Game (TCG), Free - It's the next big thing in digital card games! Earthcore: Shattered Elements brings new ideas to the table with unique battle mechanics and revolutionary Card Crafting.
In Earthcore, players can create powerful heroes with special abilities and game-changing spells. There are literally thousands of cards to discover and employ during battles in the thrilling single-player campaign and challenging multiplayer modes.
With infinite tactical opportunities, Earthcore: Shattered Elements takes card battling to a new and exciting realm. Download it for free from the App Store.