Well, this is kind of weird. This is normally when we'd post about the new Hearthstone (Free) Tavern Brawl being live, but it'd appear that there's bit a bit of a SNAFU this week. Per a post on reddit, this week's Tavern Brawl is supposed to be "Too Many Portals," which basically mimics the Hunter Webspinner craziness except with Unstable Portals. … Buuuut, a bunch of people (myself included) are seeing the old Showdown at Blackrock Mountain Tavern Brawl featuring Nefarion versus Ragnaros.
Blizzard Community Manager Zeriyah has chimed in and has mentioned they're working on a fix. Also, there isn't any free pack double dipping this week once they get all this ironed out.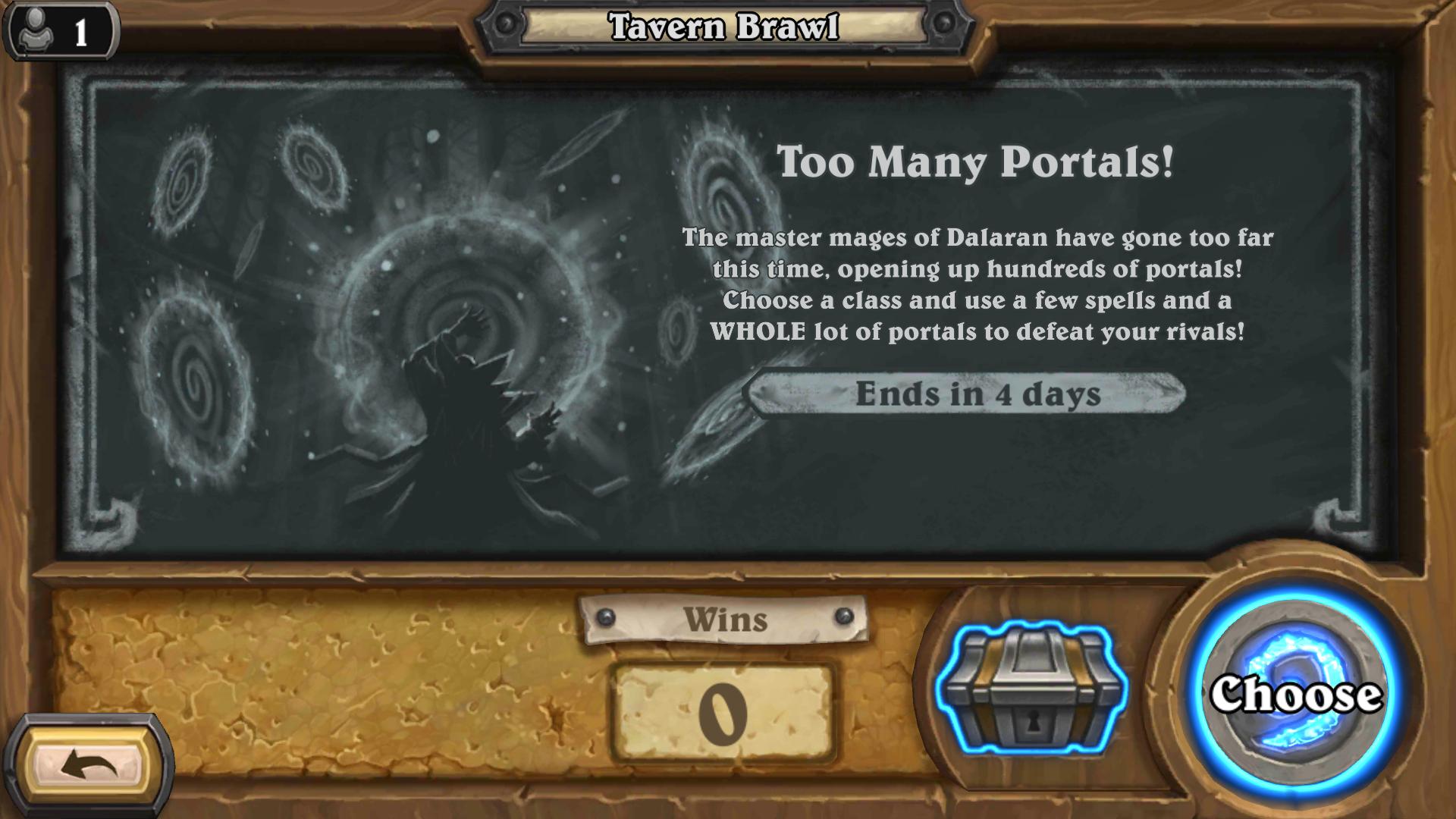 Hi all,

Currently in the Europe region, it is showing Ragnaros vs. Nefarian as this week's Tavern Brawl. As noted in the OP, this is not the correct brawl for the week – the correct Tavern Brawl is "Too Many Portals". Sometimes when you play with dimensional space, the wrong Tavern Brawl gets sucked through the portal. Whoops.

We're currently working on a fix so everyone can enjoy the new Tavern Brawl for this week. If you currently earned a card pack for winning in the Rag vs Nef Tavern Brawl, that counts as your pack of the week. Thanks for your patience!
Sooooo… Yeah! I guess if you really wanted to revisit playing as Ragnaros, you better hurry before they fix it. The Unstable Portal tavern brawl sounds pretty awesome too,