Greetings and welcome to another week of new iOS game releases! This is a big week, as Klei Entertainment's Don't Starve Pocket Edition is due out tomorrow. It's the kind of game that marches to the beat of its own drum, and proving that, it's bucking the normal release routine and hasn't quite arrived just yet. But soon, I think! Eli was fortunate enough to nab the game early, and was streaming it on our MobCrush channel. If you simply can't wait to see it in action, check the archive video out. And don't worry, the moment Don't Starve pops up in the App Store we'll let you know. But enough about that, there's a ton more games to check out this week, so peep the list below and let us know what games you've got your eye on in the comments below.
---
Alphabear: Word Puzzle Game
iTunes Description
Alphabear is an original word puzzle game by Spry Fox, the developer of the award winning game Triple Town.

In Alphabear, you spell words by selecting letters on a grid. When you use letters that are next to each other, bears appear! The more letters you use in an area, the bigger the bear gets, and the more points you earn. Perform well enough, and you might just a win a bear of your own to keep forever.

Bears that you win can be used as powerups in future games! They increase the points you earn for using certain letters or spelling certain words, extend your timer, increase or decrease the frequency with which letters appear, and more!
Forum Thread: Alphabear: Word Puzzle Game (by Spry Fox, LLC)
---
BugRunner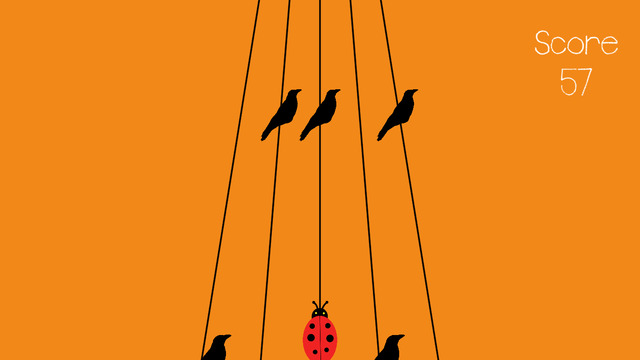 iTunes Description
Don't let your bug crash with the crows in this free and fun game!

Move your bug on wires to dodge 'em lazy crows and go as further as possible. Be ready as this fun and addictive game could get you hooked on for hours!!
Forum Thread: BugRunner (By Mayank Rajoria)
---
C4
iTunes Description
Light the fuse in this fantastic breakout game, with mind-bending puzzles that unfold as you play.

In C4 you're a fuse that is ready to set off chain reactions of dynamite explosions. The fuse will automatically bounce up and down while you control it by simply pushing left or right. Sound simple? It is! There are various types of blocks to clear, including reversals, speed-ups, slow-downs, and teleporters all which add up to brain-teasing puzzles like you've never seen.

Compete to set the lowest times for each level, and challenge friends via Game Center to top your score!
Forum Thread: C4 (By Flexgames)
---
Clandestine Anomaly
iTunes Description
You receive a mayday hail from an alien vessel that's on a collision course with your real-world neighborhood. Installing advanced software onto your mobile device, the alien message is as clear as it is terrifying: if you don't act, the situation will become catastrophic. Not just for them, but for you and your entire neighborhood.

In Clandestine: Anomaly your mobile device becomes super-charged with alien software, allowing you to see a hidden conflict all around you, and quickly build and deploy colossal structures to launch attacks and defend your neighborhood. With the help of a covert organization charged with defending Earth, you'll become Earth's first and last line of defense against a planet-wide infection.

Stage battles remotely from the comfort of home, or take the fight to the frontline by moving to real-world GPS positions, and unleash powerful airstrikes in state-of-the-art, award-winning augmented reality combat.
Forum Thread: Clandestine: Anomaly By ZenFri Inc.
---
Congo Merc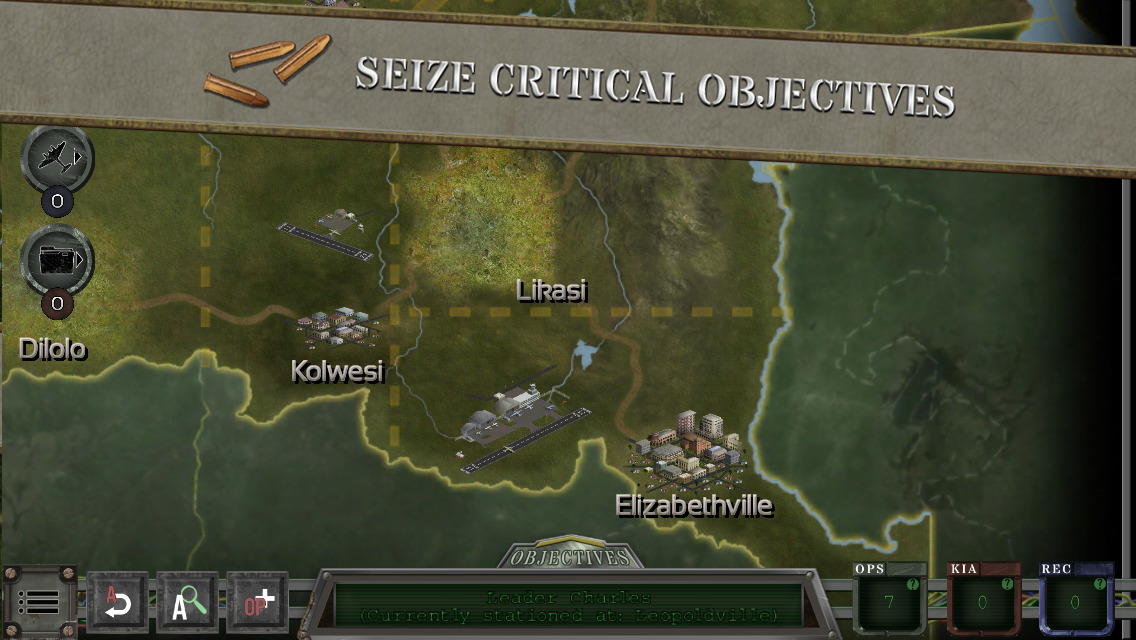 iTunes Description
During the 1960s the newly independent Congo was the scene of constant warfare. Congo Merc puts you in the middle of that fighting with a task force of elite commandos. You conduct breakneck advances into the heart of enemy territory, seize critical objectives and, just as important, return to home base.

Missions include everything from hostage rescue to tracking down Cuban cadre. You recruit from a variety of unit types, including jeep-mounted commandos, light armor, sappers, air support, paratroopers and many others.

Once a task force is organized, you maneuver it into the Congo. The map covers the entire country, and when a force enters certain points an event occurs. Events can include anything from UN intervention to ambushes by enemy fighters. Combat is resolved via a quasi-tactical procedure in which both tactical superiority and firepower play their parts.
Forum Thread: Congo Merc (by HexWar Games Ltd)
---
Dinofour
iTunes Description
Dinofour is an exciting, retro-styled, puzzle/platforming adventure!

Play as four Dinosaur pals, each with their own unique special ability they must use to solve a series of challenging puzzles.
Follow the adorable foursome they embark on an incredible journey to reclaim their lost eggs. Work together to overcome obstacles, defeat enemies and become reunited with your beloved lost eggs.
Forum Thread: Dinofour – (by Craig Simmons)
---
Down the Mountain
iTunes Description
Down The Mountain is a unique and fast-paced arcade game that will keep you hooked for hours. The goal of the game is to descend from an infinite mountain, while avoiding many obstacles and enemies, and grabbing stars and power-ups.

– Beautiful graphics
– Simple yet challenging gameplay
– 60 unlockable characters
– 200 missions to complete
– Win prizes with the prizewheel
Forum Thread: Down The Mountain [Umbrella]
---
Dracula Boom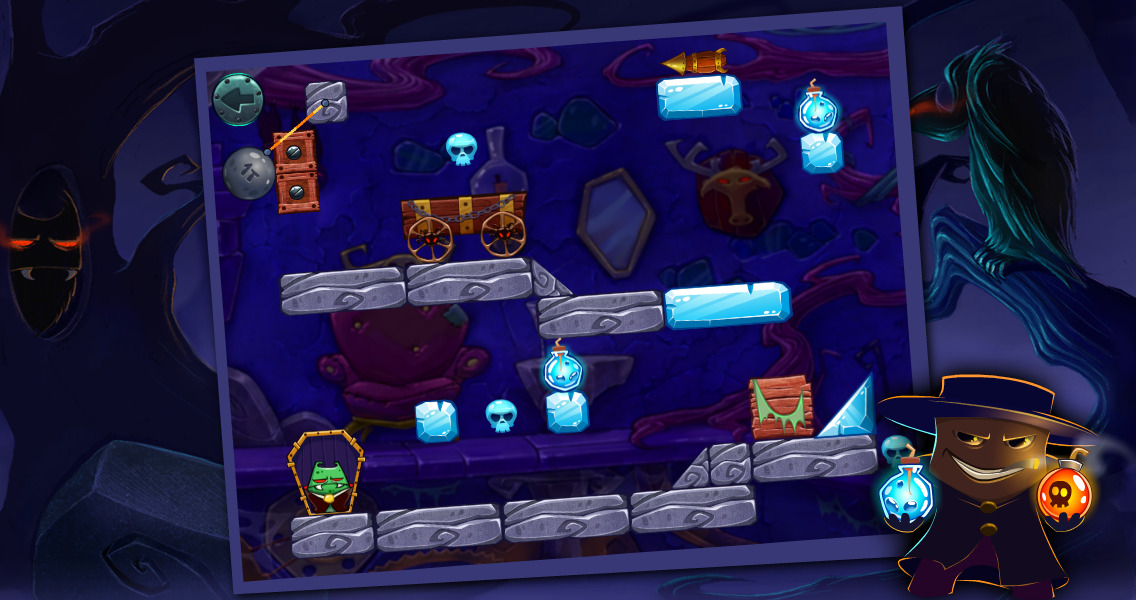 iTunes Description
Are you ready for new adventures with Jacob? Something terrible has happened. The amusement park are attacked by the vampires, led by Dracula in the nights. Jacob learned what vampires are afraid, and moved in a long journey to their den. Help to clean up the den of vampires and protect children from these monsters.
Forum Thread: Dracula Boom (By Right Fusion)
---
Draw a Stickman: Epic 2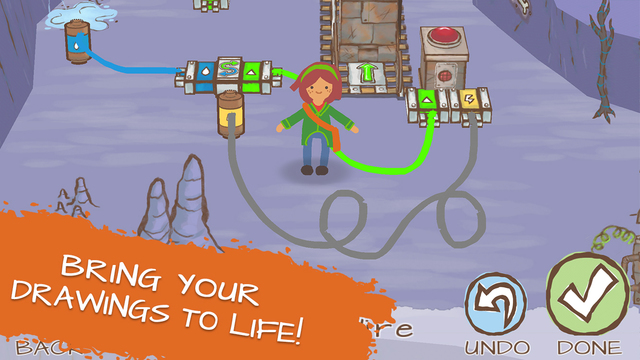 iTunes Description
Grab your pencil and get ready for the most creative DRAW A STICKMAN adventure yet!

Imagination is the key, as you enter a magical storybook full of mystery and wonder, unusual creatures and enigmatic puzzles! Create your own original stickman and then watch it come to life in DRAW A STICKMAN: EPIC 2! Challenge yourself to unlock every secret, collect every drawing and share your creativity with the world!
Forum Thread: Draw a Stickman: EPIC 2 (by Hitcents.com, Inc.)
---
Draw a Stickman: Sketchbook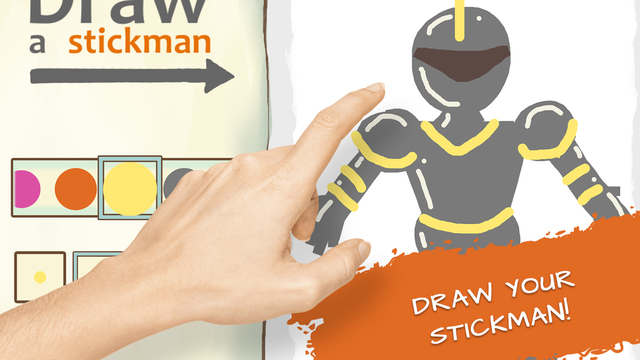 iTunes Description
Draw a Stickman: Sketchbook is the essential companion for Draw a Stickman: EPIC 2, the sequel to the award-winning original!

Dive into a colorful new world where you are given complete creative freedom to let your imagination soar! You will be given access to the same unique tools from Draw a Stickman: EPIC 2, so that you may enjoy hand-crafted interactions within this magical environment!
Forum Thread: Draw a Stickman: Sketchbook (By Hitcents)
---
Escape Lighthouse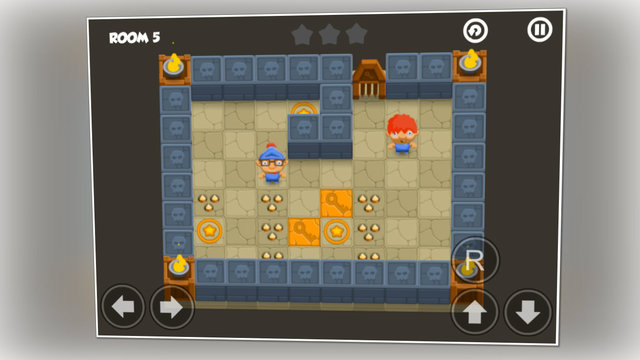 iTunes Description
You should save your friend and get him out of the lighthouse. Can you solve the puzzles of each level and find your way out?
Forum Thread: Escape Lighthouse (By xin wang)
---
Find-the-Line
iTunes Description
Transform simple lines into works of art with the swipe of a finger in this unique and beautiful puzzle game. Moving each line is easy as you look for clues in each line's movement and piece them together to craft everything from household objects to iconic monuments.

• Create masterpieces in this unique and novel puzzle game
• Simple controls: swipe using your finger to move the lines into place
• Hundreds of puzzles to be solved – line up imagery of animals, foods, sports, toys, architecture and more
• 10 unique themes each with their own skins that alter how Find The Line looks as you play
• Challenge yourself to find the hidden stars and keys in each level and unlock more content
Forum Thread: Find–the–Line (by Chillingo Ltd)
---
Forever Lost: Episode 3
iTunes Description
The truth is near. Look inside. Founded in 1806, the Hawthorne Asylum was active during a time when patients were treated less like people and more like lab rats. Although closed down in the 50's due to changing ethical standards it is said that experiments were still being conducted for decades to come.

This is the concluding episode to the Forever Lost story, if you haven't played the previous two episodes then please go do that now, we can objectively say they're awesome. A first person point and click game filled with puzzles, objects, rooms, and more puzzles. Plus there's an actual story for those players that way inclined.
Forum Thread: Forever Lost: Episode 3 by Glitch Games
---
Jetpack Joust
iTunes Description
Strap on your jetpack and grab your lance it's time for Jetpack Joust! See how many floors you can climb while battling enemies and keeping your fuel tanks full.

The mechanics are simple: pick from six different characters and joust your way past enemies by bumping into them from above and knocking off their jetpacks. The simple controls allow for a fun yet challenging gameplay experience.
Forum Thread: Jetpack Joust (By Rondo Rocket)
---
Magic Duels
iTunes Description
Enter the world's best strategy card game with Magic Duels, an all-new digital experience!

Immerse yourself in the world of Magic: The Gathering's exciting new Origins campaign as you play through the stories of five iconic Planeswalkers. Hone your skills and build your deck of spells from an ever-growing library of collectible cards, then take on your friends or thousands of AI opponents in Battle Mode.

Enjoy virtually endless gameplay with regular card and content updates, quests and achievements, multiple play modes—including fan favorites like Two-Headed Giant—and fully earnable content. The new Skill Quest training system and enhanced Deck Builder with step-by-step guidance ensure an epic Magic experience for new and veteran players alike.
Forum Thread: Magic Duels (by Wizards of the Coast)
---
The Mesh
iTunes Description
The Mesh is an innovative game that reinvents the way we play with numbers. Join the race of the Jade Emperor, and unlock the 12 creatures of the ancient zodiac.

Combine the numbered tiles and find the best way to achieve the highest score possible. But, be careful and think twice every move! If The Mesh runs out of cells, the game is over.
Forum Thread: The Mesh (by Creatiu Lab)
---
NineOut 2
iTunes Description
Keep the fields of the board free for as long as possible, remove as many tiles as you can and move up through the levels. NineOut is back, with an exciting new playing mode without any time limit – making strategy all the more important.

Lay your game tiles on the board so that the total of the surrounding tiles exactly equals the number on the tiles laid out. Using this simple principle, destroy tiles and uncover hidden tiles. Try to keep control of the board. Each level offers you a limited number of moves – take as much time as you need. As the game progresses and you reach the higher levels, you will get more and more points but fewer moves.
Forum Thread: NineOut II (by silvercode)
---
Nono Islands
iTunes Description
The creators of Mr. Crab have a new challenge for you, if you dare… Join the expedition to the Nono Islands on a quest for long lost treasures. But be aware, the islands are far from uninhabited! The treasures are heavily guarded by the Nonos and their army – the spiders, the sharks, the jumping skulls and many others. And if you in some way manage to get past them, the hidden traps will get you for sure. Good luck avoiding the spikes, flying darts, sawblades and boulders. Good luck, that's all we can say. Good. Luck.
Forum Thread: Nono Islands (by Illusion Labs)
---
Popping Sports
iTunes Description
Ever wanted to play a sports game where you're constantly about to score the winning goal with just seconds left in the game? Now you can!

…Oh and you're part of a simulation controlled by a relentless AI, looking for the perfect player. Failure means deletion.

Pop the simulated limbs off your body one by one and score goals using your head as the ball! Soccer, basketball and hockey themed levels are randomly selected each time you play.
Forum Thread: Popping Sports (By Henri Kuismin)
---
Rock Crawler
iTunes Description
Can you imagine a car that climbs on rocks better and faster than humans? Meet Rock Crawler! This multiplayer game pretty much resembles a real rock crawling: very precise throttle control is required to conquer some peaks. The game utilizes unique soft wheels physics. These big soft wheels allow you to climb on craggy rocks and perform terrific stunts!

– Utilize terrain to perform stunts and make money.
– Overrun your opponents to get more money.
– Buy rockets and pick off opponents to stop them.
– Different progress strategies.
Forum Thread: Rock Crawler (by MadFatCat)
---
Rumble City
iTunes Description
Rumble City is a lighthearted tactical/puzzle game seen through the lens of 1960s American biker culture. As the leader of a once powerful biker gang your mission is to gather your old gang and reclaim the city, one brawl at a time.
Forum Thread: Rumble City (by Avalanche studios)
---
Shooting Stars!
iTunes Description
This game is the answer to one of the most important questions in life: "I can haz lazer kitty?" Yes you can! Shooting Stars is a refreshing colorful and funny take on the classic arcade shoot'em up, bullet hell, shmup, space invader like, whatever you want to call it – but finally, with evil aliens disguised as superstars, cats and rainbow lazers. Superstars like Justin Belieber, PewDerPie, Kanye East and many more.

Did you just say rainbow lazers? Yes! Rainbow freakin' lazers! Shooting Stars has over 50 stunning ultimate weapons and items to collect. Every item will completely change the way you play. Don't be afraid to use attacks like Clone Warriors, Freedom Sheeps, a Ro-Cat launcher, the Disco of Doom and so much more. Every game you play will be completely different. And the best part is, pay once – play forever!
Forum Thread: Shooting Stars! (by Noodlecake Studios Inc)
---
Slugterra: Dark Waters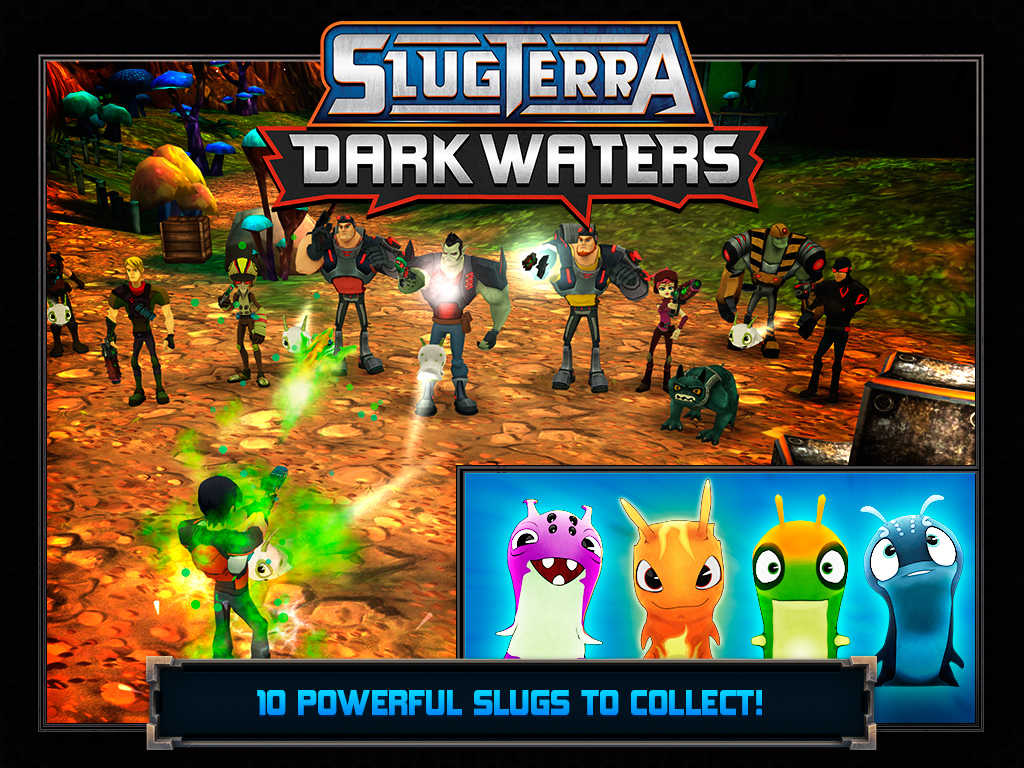 iTunes Description
Enter the underground world of Slugterra in this breathtaking 3D action adventure game! Based on the animated television series Slugterra, take up the mission of Eli Shane to defend the 99 caverns and become the greatest slugslinger!

In this high-tech world beneath your feet, the ammo's alive and only the quick survive. Play as Eli Shane and assemble your team of slugslingers to protect the citizens of Slugterra. Collect an arsenal of little critters called slugs — when you fire them at 100 MPH out of your high-powered blaster, they transform into powerful battle beasts!
Forum Thread: Slugterra: Dark Waters (by Apps Ministry)
---
Tapparoo
iTunes Description
Try to tap Tapparoo as he tries to get away! The quicker you are, the better you'll do! You are always just seconds away from your high score!

– Try to keep up with Tapparoo as he moves faster and faster every time you catch him!
– You only have 5 lives, so make 'em count!
– Be careful! For Every 10 seconds you wait for Tapparoo you lose a life!
– Share your score with your friends through Facebook and Twitter
Forum Thread: Tapparoo (By Lotto Lotto Gamz Etc, Inc.)
---
TransPlan
iTunes Description
Deliver a box from point A to point B with only a few simple tools and the laws of physics. Create ramps and catapults, watch objects tumble and fall, and someway… somehow reach the destination. Each project is a hand-drawn puzzle for you to interact with — Devise a plan, experiment, and make it happen!

TransPlan features dozens of projects to explore, starting simple and growing ever more complex. Unlock later puzzles and categories by completing earlier ones, and finish projects on-budget to earn hints to help you later on. TransPlan fully supports achievements!
Forum Thread: TransPlan (By Kittehface Software)
---
Trivia Quest World
iTunes Description
Thousands of original questions created by experts. Simple game play: 1 question, 4 possible solutions, which is the correct answer?
– Thousands of original questions.
– New trivia added daily!
– Photo Trivia: Questions with pictures!
– Challenge Friends via Social Media & text messages!
– Stuck on a question? You can always pass it for free! No in-app purchase necessary!
– Hundreds of hours of fun, free to play for life!
Forum Thread: Trivia Quest™ World – Trivia Questions (By ThinkCube)
---
World of Secrets
iTunes Description
"World of Secrets" is an exciting hidden object game.
Together with a team of researchers you will visit the UK, Arctic, Egypt, South America and many other beautiful places of the world. Finding artifacts in each thematic area players can create their own collections of objects and gets the opportunity to discover unique finds from various time periods and cultures when combining them. The game was created in collaboration with the National Geographic Society, and this means that the discoveries that you make in the "World of Secrets" will introduce you to the real historical figures and events.
Forum Thread: World of Secrets (By PlayStorm)
---
Yurei Ninja
iTunes Description
Are you a worthy shinobi?

As a shadow in the night, smoke in the dust, slash your way to reach the heart of the cursed temple.

The enemy knows your ways and are as much trained in the art of hiding and surprise attacks.
Traps and deadly bosses will try to stop your quest, beat them all.
Forum Thread: Yurei Ninja (by Bulkypix)
---
Zero Punctuation: Hatfall
iTunes Description
HATFALL is a high-energy game of skill and hat-wearing born from Zero Punctuation, the hit online video series from The Escapist, created by the man behind ZP, Ben 'Yahtzee' Croshaw. When Yahtzee finds that his hat has gone missing there's only one option: collect as many hats as you possibly can.

Fortunately hats are falling from the sky for no adequately explored reason, ready to be caught by your head. Just make sure you avoid the anvils and refrigerators that are also falling from the sky for no adequately explored reason. And try not to get confused by all the people who look exactly like you trying to do the same thing.

And watch out for the short-tempered wizard. In short, it's not as easy as it sounds. But to truly master the art of putting on hats, you must acquire them by any means necessary. Catch them, steal them, embezzle them, and if all else fails, seduce them.
Forum Thread: Zero Punctuation: Hatfall (by Defy Media, LLC)
---
ZType
iTunes Description
The Web's best Typing Game now finally available for iOS!

Fend of the enemy's attack waves by proving your typing skills. Each letter you type shoots off a powerful plasma bullet into the enemy's ships. If you ever find yourself in a dire situation, you can use the EMP bombs to destory any nearby enemies.
Forum Thread: ZType – A typing game that's actually fun to play!