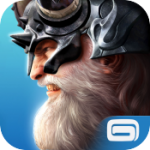 This week's episode of the podcast was dominated by game discussion of two awesome titles that were released this week. We get down and dirty with Adventures of Pip ($5.99) which seems like a really clever platformer that manages to blend pixel art both as an art style and as a game premise. Unfortunately, the virtual controls sort of suck. On the other hand, we're all excited for The Executive ($2.99). It's a deceptively deep fighting game even though the controls seem so simple, oh, and even just calling it a fighting game is weird as there's so much more you do in it. We hit on the weekly Nintendo drama, and there's even some exciting news about the future of TouchArcade hidden in the podcast that you'll have to listen to to find out- Otherwise it'll all be revealed next week when we make our official announcement.
Don't forget to shoot us emails with any questions, feedback, or anything else relevant or irrelevant to [email protected]. We read 'em all, and love decoding messages written entirely in emoji. As always, you can listen to us with the links below… And if you like what you hear, please subscribe and/or drop us a review in iTunes. Much appreciated!
iTunes Link: The TouchArcade Show
Stitcher: The TouchArcade Show via Stitcher Radio for Podcasts
RSS Feed: The TouchArcade Show
Direct Link: TouchArcadeShow-212.mp3, 63.2MB
---
This week's episode of The TouchArcade Show is sponsored by…

Siegefall, Free - Attack, defend, and conjure fearsome dragons against your enemies in Siegefall. From the same team that created Modern Combat, this is their take on the online strategy genre.
Build your army with specialized troops, take direct control of your Hero in battle, and master magical cards to enhance your strategy. Protect your kingdom with strategically placed defenses like traps and barricades.
An App Store Editor's Choice, Siegefall is available now for free on the App Store. Siege the day!