It's turned out to be a decent little week of new iOS games heading into our 4th of July holiday this weekend in the US. Well, "decent" doesn't do justice to any week where The Executive is releasing. Seriously, that is one of the most unique and enjoyable games I've ever played. But hey, there's several other really strong titles out today too, like CivMiner and Divide By Sheep, plus there's a ton of lower-profile games that I've never heard of that I can't wait to try out. It's why I love iOS gaming! Check out the list below, and if you've got your eye on something or you've spotted a new game that's not on this list then give us a shout in the comments below.
---
Alchemic Dungeons
iTunes Description
### Roguelike Role Playing Game! ###

Alchemic Dungeons is roguelike rpg game with crafting systems!
You can make Items from materials!
To conquer dungeons, use items flexible!
Forum Thread: Alchemic Dungeons (by Rogue Ninja)
---
ALIENGINE
iTunes Description
Marvelous fusion of arcade space shooter and endless dodging game!

In order to systematically control interstellar travels, Galactic Federation selected several dangerous districts for spaceship pilot ability testing. There are massive rocks, flying saucers controlled by A.I. and unidentified giant creatures in those testing districts. Spaceship pilots will need to push their limit for better travel time record.

All spaceship pilots from under Galactic Federation want to prove their skills and actively joined the test for competing the title of number one pilot in the universe.
Forum Thread: ALIENGINE (By FIGHT4DREAM LTD)
---
Animal Wrestler
iTunes Description
In Animal Wrestler, you can pit hamsters against bears and rabbits against turtles!
– Easy to play, hard to master! Use the ring's ropes to smash wrestler against wrestler
– Aim to be a champion in story mode with a total of 4 tournaments
– Versus mode where you can play against up to 4 friends
– Fully customize your wrestler's costume and color
– Multiple achievements to test your skill
Forum Thread: Animal Wrestler (By GREE, Inc.)
---
Athletics 2: Summer Sports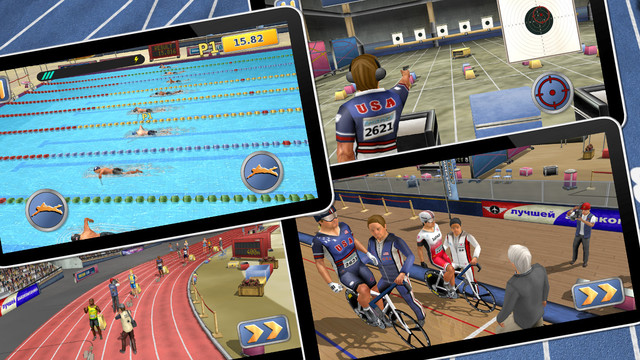 iTunes Description
Practice athletic sports in a realistic 3D environment through 30 events and 5 competitions !

Challenge the computer or play against friends to beat records all around the world !

Are you ready to take on the best in the world ?

Now, the sport, it's on your iPhone/iPad !
Forum Thread: Athletics 2: Summer Sports (By Tangram3D)
---
Blockadillo
iTunes Description
In Blockadillo you smash colored blocks with a furious, color changing Armadillo! The catch: The Armadillo moves the whole time up and down by itself and you can only steer it left and right.

Within the beautiful levels you will find blocks with lots of different abilities. Some of them change your color, other can only be moved if you have the same color and colored switches activate platforms and other mechanisms. Help the armadillo to find the lost idols and overcome deadly traps, deep chasms and bubbling lakes of lava. Discover ancient mechanisms and solve the riddle!
Forum Thread: Blockadillo (By Michael Olp)
---
Chip Beat Blaster
iTunes Description
Chip Beat Blaster is a rhythm platformer game featuring a world-class artist lineup. It's made by people who love rhythm games, chiptunes, and old school games.

Help Riff Radical save the world from evil catfish attorney Bill Johnson using the power of chip music and his homemade 'famiguitar.'

Chiptune music is electronic music made using the sound chips of vintage computers and video game consoles.
Forum Thread: Chip Beat Blaster (by HADO LLC)
---
Circulate.
iTunes Description
Circulate – Simply TAP to reach the GOAL – you just need to
TAP at the right time 😉

The NEW one touch Arcade Game that's so simple
to play yet hard to master.
Forum Thread: Circulate. (By kumuva Digital Ltd)
---
CivMiner – CivCrafter Expansion
iTunes Description
If you discover a new stone, you get to name it for all the world to see! Find spectacular treasures from ancient Civs. Go lone wolf, or work with your Clan to collect them all and earn special bonuses. Will you be the one to find the ultra-rare Shiny Artifacts?

Go toe-to-toe with beasts from the depths. Defeat boss monsters and harvest their fossils to earn passage to greater depths and darker secrets… Form a clan and compete in the oil conquest. Mine oil the old fashioned way, or raid other players and pump away their oil in a head-to-head battle of raw tapping skills.

Mine valuable resources and deliver them to your CivCrafter game!
Forum Thread: CivMiner – A CivCrafter Expansion (by Naquatic LLC)
---
Divide By Sheep
iTunes Description
Divide By Sheep is a math puzzler about the Grim Reaper's devious plan to make some sheepy friends. Grim can only befriend the dead, so he decided to unleash a great flood and drag the sheep under. Now stranded on small islands and sinking fast, the sheep need you to help them reach safety.

You save the little animals by solving clever math puzzles. Divide By Sheep is a game of addition and subtraction by any means possible, where puzzles start off fairly easy and playful, yet quickly escalate in both difficulty and dark humor.
Forum Thread: Divide By Sheep (by tinyBuild LLC)
---
Escape
iTunes Description
Escape before it's too late.

Travel with your rocket through a world in destruction and save the humans abandoned to their fate!

Building are collapsing, mountain are sinking into the ground, constructions are under attack… Humans are panicking and can only hope for one thing, being rescued by your rocket, which really seems like their last hope!
Forum Thread: Escape (by Ketchapp)
---
The Executive
iTunes Description
Flame kick werewolves, perform thrilling acrobatic stunts, and run a trillion dollar mining company in Riverman Media's combat-action masterpiece!

From the creators of the award-winning "Pizza Vs. Skeletons" comes The Executive: a fast-paced, cinematic, martial arts action game designed from the ground up for iPhone and iPad. You are the CEO of a company that has been infiltrated by werewolves, and it's your job to save your employees, and eventually the entire city, from their dastardly schemes.
Forum Thread: The Executive (by Riverman Media LLC)
---
Flappy Aircraft
iTunes Description
Experience the greatest plane adventure ever seen at an airport!

You pilot an original mini Block style Air Craft like a bird and you have to escape from a Martian chasing you through the airport!

Choose one of the four mini planes and manage to be the best aircraft pilot of the world!

Your mission consists in achieving your escape while dodging luggages, air planes taking off, shuttle buses, freight cars, vans, helicopters, original birds, etc.!
Forum Thread: Flappy Aircraft (By Lab Cave Apps)
---
Gran Text Auto
iTunes Description
Gran Text Auto is a texting and driving game, starring Gran! Half driving — half texting — half octogenarian adventure! Like many teens in sunny Los Emoji, California, Gran loves surfing, parties, chill vibes, and most of all TEXTING!

But Gran is 88 going on 20 doing 60 in a 30!

It's dangerous, but Gran don't care! Gran loves danger! It's like breakfast to her. She eats danger like other emoji people eat emoji egg-in-a-frying-pan! Whether cruising the city or by da' beach, Gran never puts down her EmojiPhone! Not even to save her life!
Forum Thread: Gran Text Auto (By Kevin Mangan)
---
Guardian Hunter – Super Brawl RPG
iTunes Description
Moving action Super brawl RPG "Guardian Hunter" open! It's A.L.I.V.E!

Hunt all the monsters in Bellia and turn them into my 'Guardians'!
Explore Bellia with charming guardians in a lively action adventure!
Join the super brawl now and become a guardian hunter!
Forum Thread: Guardian Hunter – Super brawl RPG (by NHN Entertainment Corp.)
---
Guardians of Ancora
iTunes Description
Come and play Guardians of Ancora, a fun interactive game with a wonderful message!

You will join the other Guardians in the city of Ancora, a place where light delivers goodness, peace and well-being. The light has been taken away from the city and your role is to bring it back, as you discover the truths that are held in the old stories of the Saga.

The Saga stories are the stories of the Bible, delivered in an incredibly exciting and authentic 3D world and brought to life in a completely new way.
Forum Thread: Guardians of Ancora (By Scripture Union)
---
Guardians of Valor
iTunes Description
Immerse yourself in an epic tower defense game set in a beautiful and dangerous new world.

EPIC 3D FANTASY WORLD – Visuals made possible by the unmatched power of Unreal Engine 4!
CAMPAIGN THROUGH THE STORM – Face more than 150 waves of enemies across 24 levels!
CHALLENGING ENEMY TYPES – Challenge yourself by defeating over 50 different kinds of enemies!
UPGRADE YOUR DEFENSE – Unlock 4 unique towers with a total of 44 upgrades to perfect your strategy!
SELECT YOUR WARDEN – Lead the charge with a unique collection of 10 upgradable heroes and abilities!
IMMERSE YOURSELF IN SOUND – Enhance your gaming experience with quality audio including an original sound track!
ARM YOURSELF – Purchase powerful items from the in-game store to gain an advantage!
Forum Thread: Guardians of Valor (By Empire Studios)
---
Gull Juan
iTunes Description
Gull Juan is a gentleman, a player, a ladies' man – and he knows it. Gull Juan is a proud gull, and an entertainer of women, he likes to impress the ladies by pooping on all and everything; to mark his territory. But being a ladies' man and a gentleman, you can't poop on the ladies! That would not be dignified or chivalrous and if he were to accidentally poop on a woman he would choose death over dishonor and a life of shame. His main objective therefore when pooping is to avoid the sweet ladies. Ladies want a man who can hit his mark but not them! Dress up to impress by collecting coins and upgrade your fabulous looks. Gull Juan is a prince among men and should be dressed as such!
Forum Thread: Gull Juan (by Skiproach Studio)
---
Invasion: Alien Attack
iTunes Description
This is not one more arcade for killing aliens… this is the arcade for killing humans that the whole galaxy was waiting for! Survive -if you can- to the violent and angry humans and save the cows of the world with a wide range of weapons and ufos.

Go through different locations on your invader spaceship, and survive to 36 levels full of humans who will try to kill you. Your best weapon will be your own abilities. Humans are everywhere! You will need the most advanced technology to kill them. Enjoy your four kind of weapons, five power extensions, support spaceships and ground units to achieve your mission.

Enjoy this foolish arcade, obtain bonus tracks and customize your spaceship and your weapons. And become the best cow-rescuer of the galaxy.
Forum Thread: Invasion: Alien Attack (By Juan Fender Soler)
---
Iraira Runners
iTunes Description
A very difficult game.
Two people run at the same time.
When a tap is done, two people jump at the same time.
A stage is different at the top and the bottom.

Can you clear?
Forum Thread: Iraira Runners (By Char Room)
---
Knights of Puzzle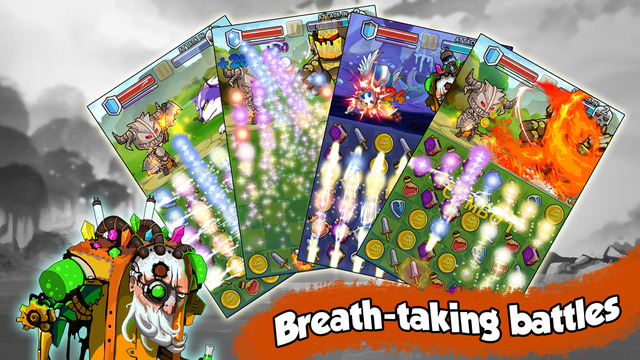 iTunes Description
Knights of Puzzle is the mixture of Puzzle and RPG games. You will be lost in an epic adventure where you have to fight against monsters and beasts to protect your empire !

Swipe to match 3 swords to battle beasts, monsters and warlord, match 3 shields to defend your hero, match 3 healing salves to restore your Health Points, 3 coins to get more gold or 3 books to learn special skills to attack for massive damage.

Find and collect hundreds of exclusive and sacred items to modify heroes' clothing or improve heroes' statistics. Brave 50+ levels filled with dangerous monsters, the Lucifer, and rare treasures as well. You will find the unique weapon like dagger in the map 2. Scimitar, claymore, broadsword, javelin, desolate, crystal body, buckler, and many kinds of shields.
Forum Thread: Knights of Puzzle (by Diep Bui Thi Hoang)
---
The Little Crane That Could 2: Mud Play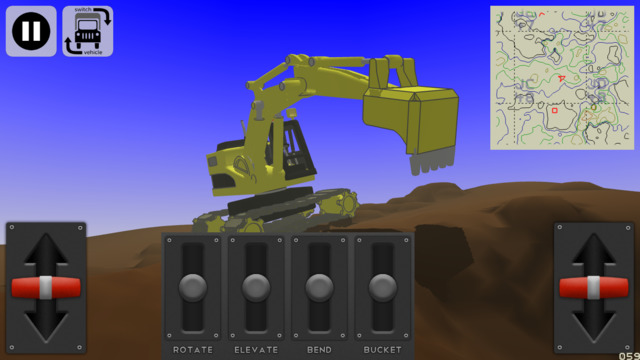 iTunes Description
Little Crane is back: a crane sim, dozer sim, bulldozer sim and excavator sim all in one.
A true sandbox if there ever was one: all terrain can be modified: dig, doze, shovel your way in this giant sandbox.

Drive a truck, operate a crane, run a dozer or dig with an excavator: it's all possible with Little Crane 2.
A great fun sequel to the original hit game.

With physics simulation even better than before, you can now accurately operate the heavy machinery that you secretly wanted to operate all your life.
Forum Thread: The Little Crane That Could ² : Mud Play (by Abraham Stolk)
---
Lostar
iTunes Description
Lostar is a challenging physics-based puzzler.

There are lots of interesting puzzles in our physics world. Lostar shows this interesting world to you with creative idea.
In this game you should move the star to specific table through all the physical interactions. In the process your brain is the only thing you can count on. If you are confident enough, come and challenge our world.
Forum Thread: Lostar [+ Free Version] (by 2nd Fantasy Entertainment)
---
Medieval Monsters
iTunes Description
Battle your way through hordes of monsters in the evil Necromancer's castle grabbing back the treasure that has been stolen from the king.

With one-touch controls, uniquely retro-styled graphics and non-stop arena arcade action gameplay this will take you back to the great games of the 8-bit computers of old.

If you love games, you'll love this game!
Forum Thread: Medieval Monsters (By Jonathan Port)
---
Puffero
iTunes Description
Protect your base from the funniest poisonous creatures ever. Jump, run and blow up your way through danger in this Arcade action Puzzle platformer! Prepare for a near impossible challenge in the world of Puffero. Push your skills to the limit as you jump, spin and attack like a ninja, dash, tap, puff and flip your way through dangerous passages and unexpected obstacles and enemies.

Feel free to explore challenging and super mind-blowing Platinum medals to catch. Defend yourself against superior numbers of falling enemies with casual varieties in race. escape shooters and emplace in-Game super items. Simple game play with lots of different levels that will keep you entertained for hours!
Forum Thread: Puffero (By Vahid Barzegar)
---
Quadrush
iTunes Description
Test your skills of speed and perception. Challenge your friends to see who can survive longer this gravity madness. Quadrush is a game of fast hands and sharp eyes.

Highlights:
– from the winners of Make-the-Game award 2012 by computec media
– fast and engaging gameplay
– easy to learn hard to master
Forum Thread: Quadrush (by 9cubes LTD)
---
Reflectica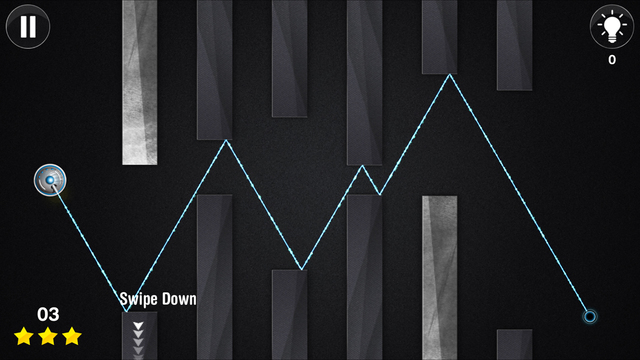 iTunes Description
Reflectica is a very easy to understand but hard to master, physics based game dealing with the principles of "optics". The player has to arrange basic geometric shapes to help the ray of light, to reflect off various surfaces and find it's way to the light hole. The geometric shapes such as rectangles, squares, crosses etc, will gather to form a unique solution or path for the ray to follow and reach its destination. Some of these shapes will be dynamic and depend on the player for their eventual position.

Whereas some of the shapes will be static and present the player with an added challenge and serve as obstacles. In contrast to flat surfaces of rectangles, squares, and crosses, the light ray will also have to reflect off curved surfaces of convex and concave shapes. These surfaces will reflect the ray at an angle varying in degree from its incident angle, hence, making the scenario more challenging and interesting. Reflectica will challenge a player's basic knowledge of the behavior of light and also push him/her to towards finding his/her own unique solution.
Forum Thread: Reflectica (by Mubasher Manzoor)
---
Segreta
iTunes Description
Shelia has been sitting in this dank, disgusting pit for far too long. Tired of waiting for someone to rescue her, she takes matters into her own hands. Grabbing a sword and a helmet from one of the defeated heroes who have tried to rescue her, she starts hacking a path to freedom.

Segreta is a roguelike which includes completely randomized levels and treasure chest gains. Collect coins and purchase items from the in-game store to add new powers to your dungeon-exploring adventures. Collect powerups, buy items, defeat the enemies, grab the gems and gain the self-respect that comes with making it out of this Dungeon Crawler Segreta alive!
Forum Thread: Segreta (By Alex Jackson)
---
Shake Duck Off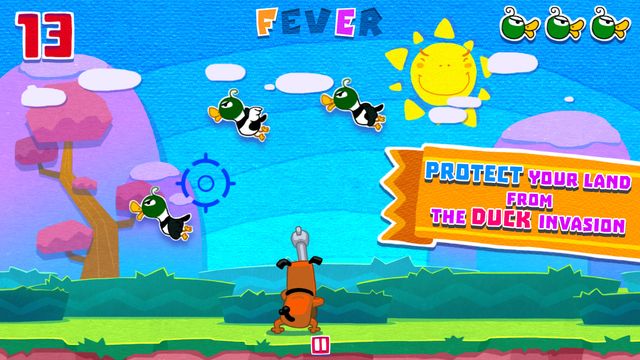 iTunes Description
Protect your land from the duck invasion! BE WARNED!: Show no mercy to the Super Duck to earn great scores!

Features:
– Control: Tilt to aim and shake to shoot.
– High quality hand-drawn artwork.
– Fun music & sound effects.
– Enter "FEVER" Mode to earn crazy scores!
– Supports Game Center.
Forum Thread: Shake Duck Off (by Pine Entertainment)
---
Space Spacy
iTunes Description
This is a Light Manic Shooter "Space Invader Inverted" game.
But you got a problem: you are out of gas and ammo.

Can you survive the perils of Space?
Remember: when in danger, hold anything you can protect with.

What can you find in the vast Space?
Forum Thread: Space Spacy (by Henry Gosuen)
---
Spinology
iTunes Description
Help the magical creatures destroy all the light bulbs to bring back the good old peaceful night!

Experience the most challenging action-puzzle game ever. Spinology takes real world physics theories out of the classroom and applies to this beautifully crafted piece of puzzle.

Use your brain, plan the actions and execute them to win. Only cleverness is not enough, be creative and always think outside the box!
Forum Thread: Spinology (By CUCKOOBIC)
---
Steel Grit
iTunes Description
A beautifully designed classic arcade top-down shooter. Best retro top down airplane shooter.

Story:
Help Brass Tannon defeat the evil General Obsidion. Follow Brass as he fights his way off the moon, into the sky, through the jungle, past the beach, across the desert, over the lava mines, and finally Obsidion's lair where you will face Obsidion Supreme.
Forum Thread: Steel Grit (By Polysauce Interactive L.L.C.)
---
Su Mon Smash: Star Coliseum
iTunes Description
Star Coliseum is the premier place for aniform jockeys to fight their way to the top of the leaderboards. Battle your way up through 5 divisions of increasing challenge by beating all the league champions. Level up and research new genetic enhancements, special moves, and brutal combos to upgrade your aniforms to ultimately achieve the status of Champion of Champions.
Forum Thread: Su Mon Smash: Star Coliseum (by Rabbx Inc.)
---
Sword & Dragon
iTunes Description
Sword & Dragon is a strategic puzzle game inspired by the fascinating world of tsumeshogi (Japanese chess mating puzzles). Pit your skills against 100 challenging levels, each with its own mission, swiping the screen in four directions to slash and slay dragons, protect hearts from dragons, and collect gold and gems.
Forum Thread: Sword & Dragon (by Iyoda)
---
Tap Sports Football
iTunes Description
Build your top football team using real pro football players then challenge your friends in a complete football experience on your mobile device! Tap Sports Football features simple controls, amazing graphics, exciting plays and real stats giving you the power to create your own team with players from all over the league!
Forum Thread: Tap Sports Football (by Glu Games Inc.)
---
TapMon Battle
iTunes Description
It's time to battle! Tap! Tap! Tap! Try tap a egg to hatch a Tapmon! Do a battle with another tapmons using your hatched tapmons!

*How to play*
Complete the limited taps before time expires. Be careful! If you tap a newborn tapmon, the tapmon will run away. Please wait until the tapmon goes to the collection room after hatching!

Earn gold by doing a battle and selling a tapmon.
Forum Thread: TapMon Battle (By Magic Cube)
---
Wakfu Raiders
iTunes Description
WAKFU Raiders is an engaging and tactical mobile role-playing game based upon the popular massively multiplayer online title WAKFU. Immerse yourself as you explore the World of Twelve to solve the mysterious anomalies happening within the Etatim Dimension.

Discover, collect and evolve over 30 colourful, distinctive & powerful characters. Get hooked by WAKFU Raiders' unique real-time fighting mechanics with many layers of strategy thanks to its intricate combo battle system. With multitudes of quests & bosses to conquer, and online Player Versus Player mode for more replay value, aim to become the master of WAKFU Raiders!
Forum Thread: Wakfu Raiders (by gumi Inc.)
---
Wars of the Roses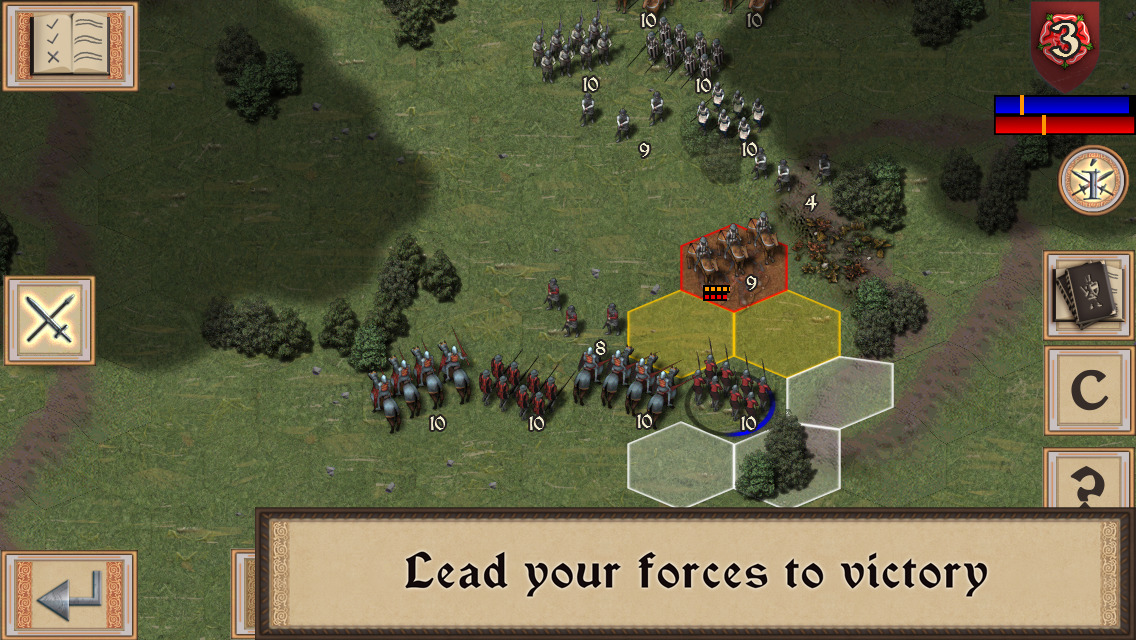 iTunes Description
Fight the various battles of the Wars of the Roses throughout the Medieval ages. Each campaign is themed around fights between the Lancaster and Yorkist houses during various different periods of the countries rule. Capitalize on strategic advantages to turn the tide of war in your favour; ride down your foes with heavily armoured knights, hold the line with bristling ranks of billmen or strike from afar with the famed English longbow and huge pieces of artillery. Will you emerge victorious or become another casualty of war?
Forum Thread: Wars of the Roses (by HexWar Games Ltd)
---
Watermelon's World Adventure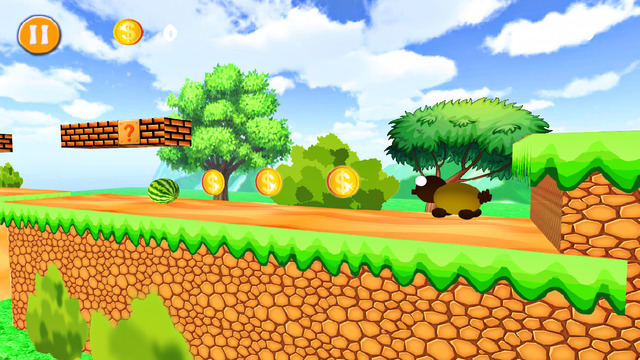 iTunes Description
Watermelon's World Adventure
We are happy to present you a new interesting game with such an amazing creature. Have you ever had adventures with Watermelon? It`s very funny to pass difficulties with him. There are four worlds, each world has four levels. All of the worlds are locked besides the first one. You must collect as much coins as you can in order to unlock the new world. Every world has its cool soundtrack, amazing 3D design and rating system. I am sure you won`t be bored.
Forum Thread: Watermelon's World Adventure (By Ararat Pognosyan)
---
Where's My Eye?!
iTunes Description
Oops! Zombies dropped their eyeballs in this peaceful zombie town.
Join the epic adventure of the missing eyeball who wants to return to its master!
Be aware of the obstacles, though, because it ain't going to be easy to be back.

Make sure to get all the coins and brains along the way and make your master rich!
Collect all brains and claim your trophy, granted to only supreme ball handlers!
You've got the ball, right?
Forum Thread: Where's My Eye?! (By docob)
---
.PXL
iTunes Description
Pilot a pixel on an endless journey through a vibrant and abstract world composed of simplicity and filled with unexpected danger. It's a challenge of anticipation and immediate reaction to dodge enemy shapes in a fast-paced setting. How far can you get?
Forum Thread: .PXL (by Appsolute Games LLC)