Okay, yes, it was all rather exciting when we found out that Square Enix would be bringing Final Fantasy 7 to iOS sometime this summer, and yesterday's announcement from DotEmu about Titan Quest coming to mobile was pretty peachy as well. But friends, the RPG train isn't ready to stop just yet. In addition to making Titan Quest official, DotEmu announced that they would be following up on their recent release of Ys Chronicles 1 ($4.99) with its direct sequel, Ys Chronicles 2.
Ys Chronicles 2 continues the story of Adol Christin right where the first game left off, with the red-headed swordsman heading skyward to new adventures. I affectionately refer to the first game as a hockey RPG due to its body-checking combat system. While that method of attack returns in this game, not long in the whole thing turns into something that feels very much like a shoot-em-up due to the new magic system. It's a longer game than the first, and the two games are best enjoyed together as one big game. If you're sitting here scratching your head at what Ys is, you can check our review of the first game for a crash-course. Short version: Ys is an intense, fast-paced action RPG series with an emphasis on taking down challenging bosses.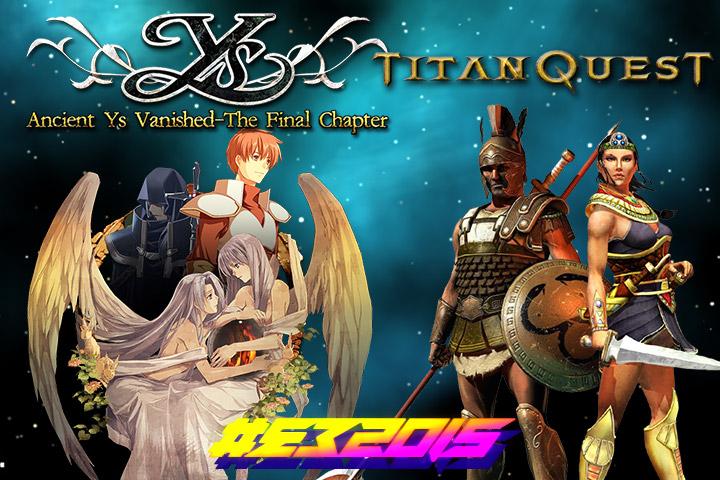 There's no word yet on when we can expect Ys Chronicles 2, but since it runs on the same engine as the first game, we probably won't have to wait too long. I sincerely hope DotEmu continues releasing this series, as the next game in line is, in my opinion, the best of the lot and one of the greatest games of all-time: Ys: The Oath In Felghana. One foot in front of the other, though. Ys Chronicles 2 is treat enough on its own to be excited. We'll let you know more about the game as we get more information from DotEmu.