Zen Studios has released Zen Pinball – eSports Edition (Free) worldwide today. What exactly constitutes an eSports edition of Zen Pinball? (Free) Well, the game uses Skillz, which is a real-money gaming service seen in other apps, like Big Buck Hunter Pro ($0.99), where you can either play for ticketz that can be exchanged for prizes, or play in games with cash winnings once you deposit money in your account. The description says there's no "in-app purchases" but that's kind of a misnomer since you can pay money through Skillz for in-game cash.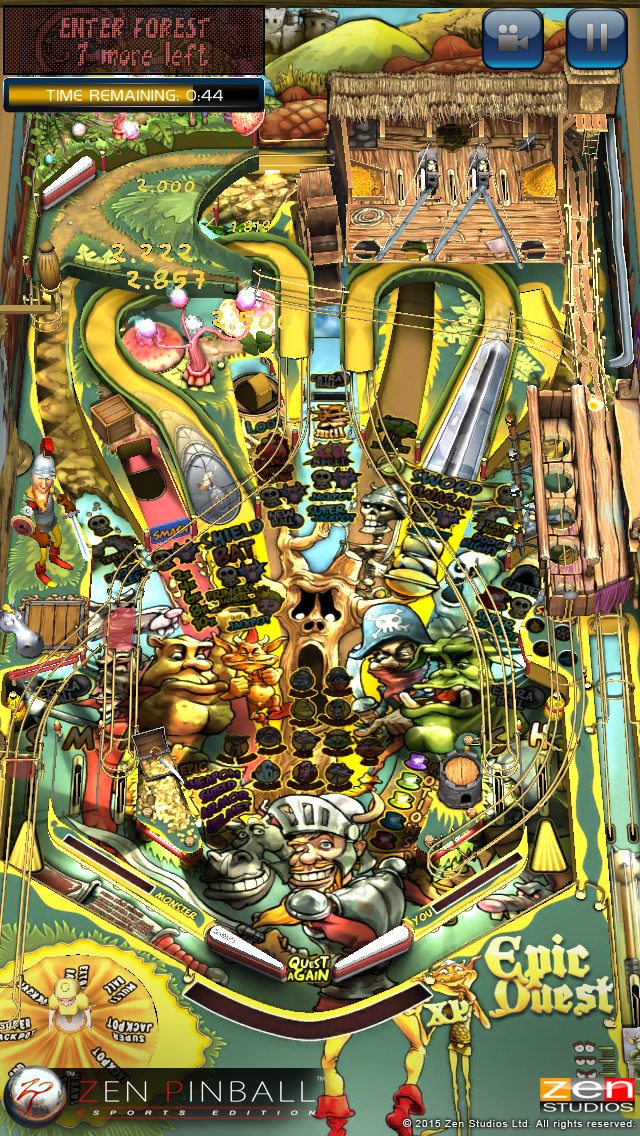 Not all features are available in all territories – here in Chicago, I appear to only be able to play in head-to-head cash games, and no cash tournaments according to laws in the state of Illinois. Zen Studios has outlined some of the territories that can play cash games on their blog. It'll be interesting to see long-term just how popular this Skillz and cash tournaments in games like these wind up being, though FanDuel and DraftKings have proven to be popular and lucrative over in the fantasy sports market.
Regardless of your interest in cash games, if you're someone who likes playing Zen Pinball and wants to do some head-to-head competitive matches, this seems nifty enough. You're mostly just playing "Best One Ball" challenges on two tables, Mars and Epic Quest, so this is far from a full-fledged Zen Pinball game, but you have the mainline game if you just want to play some pinball, right?