The folks over at DeNA have announced that their social RPG Final Fantasy: Record Keeper (Free), will be undergoing significant maintenance Saturday night from 10pm until 4am Sunday morning (PST). While routine maintenance isn't significant enough to report on, the fruits of said maintenance are certainly worth discussing. Once the servers come back online, Record Keeper will introduce a host of new features to the game that will make it even more alluring.
For fans that play a good deal and have a solid collection of Level 50 characters, the most important addition coming out of the update will be the inclusion of Memory Crystals, that will allow you to raise the cap of certain characters (you must find a specific Memory Crystal for the character you want to upgrade) from Level 50 to Level 65. This opens up the ability to further strengthen your character for Elite Dungeon runs. Relatedly, Record Keeper will also be launching Record Materia, which are special items that can add new perks during battle but will only be available for characters that have had their level cap expanded.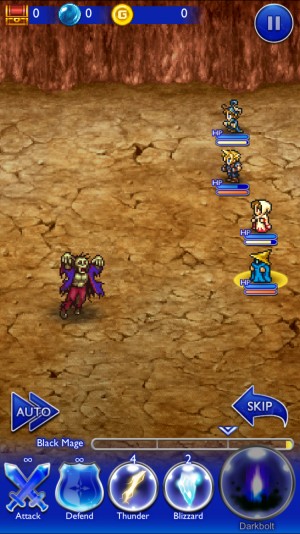 Next up is an important social consideration for the game: Friends! Players will be able to add friends in-game. While this isn't amazing in and of itself players will also be able to designate one of their characters as a 'Roaming Warrior' that will be available to other players to use during battles. Conversely, any friend you add will allow you to call upon their Roaming Warrior as well. Their use appears to be reserved to them just launching a Soul Break and then leaving the battle, but it's a really cool way to get an extra boost during a tough battle.
Finally, Record Keeper will also be debuting a Quest feature that will offer a supplemental way for players to engage in battles, satisfy objectives and win rewards. Quests will be tailored towards both beginners and veterans alike, so hopefully there will be enough variety to distinguish themselves from the Daily Dungeons and Weekly events.
Record Keeper will also be making some small changes, such as the ability to view the bosses in a dungeon, as well as the target objectives, prior to launching it. There's no word as to whether or not there will be new classic dungeons added, but with the addition of Memory Crystals I wouldn't be surprised if they're not too far off. As we said before this update is scheduled to hit in the latter half of this weekend so be on the lookout for all the new features.