It's finally here folks, the day you've been waiting all year for: My birthday! Oh, that was just me waiting for that? Well, hey, we all get to celebrate anyway as the sequel to 10000000, You Must Build A Boat, is finally upon us, and it is fan-freaking-tastic! We'll have our review for it going up just a few minutes after this gets posted, so if you're for some reason on the fence then Shaun Musgrave will enlighten you with his take. Honestly I couldn't think of a better birthday present, but the icing is that there's quite a few other great releases tonight, too. Every week is a celebration when you're a mobile gamer, so check out the list below and let us know which games you'll be picking up.
---
Adventure of Tomex
iTunes Description
'Adventure of Tomex' is an RPG game inspired by the series Indiana Jones. In this game players will uncover secrets, overcome traps and escape from monsters on their way to the room where lies the treasure. This game is designed to be sensationally dramatic, with a lot of surprises intended for creating multiple levels of excitement for the player. Moreover, players can also participate in built-in competitions in the game to win valuable rewards.
Forum Thread: Adventure of Tomex (by Linh Manh)
---
AlphaBetty Saga
iTunes Description
AlphaBetty – a fun, new word game from the makers of Candy Crush Saga and Farm Heroes Saga – King's first, social, mobile word game!

Challenge your skills in a brand new word game that will take you on a rip-roaring adventure to the far-flung corners of the mouse world! Join Professor Alpha, Betty and their loyal friend Barney as they embark on an epic quest to collect new words and complete the Encyclopedia of Everything!
Forum Thread: AlphaBetty Saga (by King.com)
---
Battles of the Ancient World III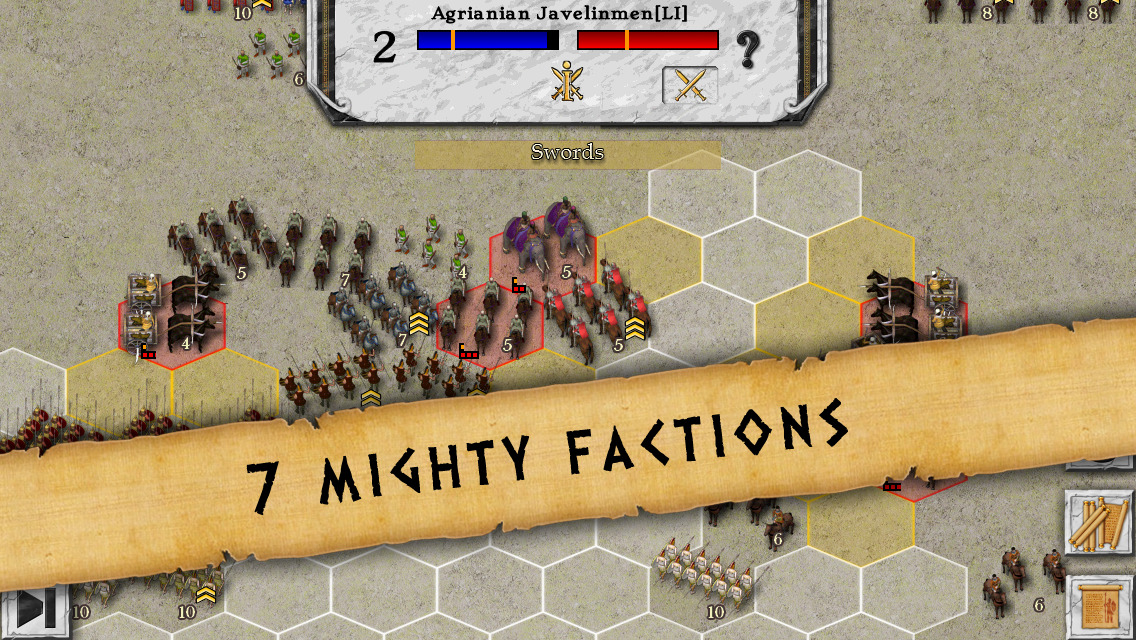 iTunes Description
The 'Battles of the Ancient World' game system is a tactical simulation of some of the greatest and most important battles from 1457 B.C. to 378 A.D.. Each, of the 5 scenarios available, features one of these great battles and players may play as either side. Each unit in the game represents an actual unit that participated in the battle, each with an actual strength between 250 and 1,200 men. The map represents the actual terrain over which each battle was fought. The game in the series has been designed to ensure maximum playability and historical accuracy, in that order. There are 60 different units across all the missions, ranging from elite Roman Legionaries, to Egyptian Chariots. Each unit has its own unique ability that you need to take advantage of in order to win each battle.
Forum Thread: Battles of the Ancient World III (by HexWar Games)
---
Ben 10 Omniverse: Alien Run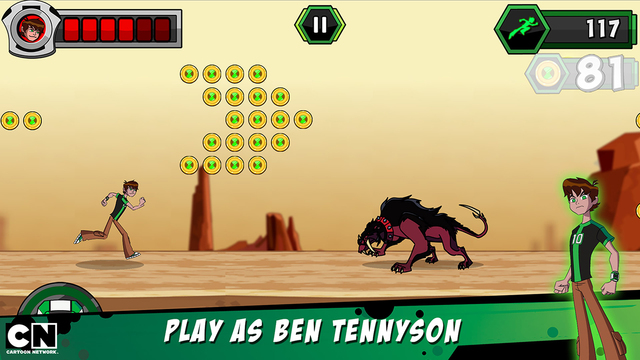 iTunes Description
One kid. All kinds of Hero. Get ready to run, jump and fly as we take you on a hero's adventure.

Join Ben Tennyson on his epic journey from the rooftops of Bellwood City to the lava levels of Volcanic Planet as he faces off against the evil Dr. Psychobos and his villainous minions. Transform into your favourite Omniverse aliens to unleash unique and awesome superpowers! Run across gaps and avoid hazards as you collect power up & crystals to speed through the Omnitrix world to save the day!
Forum Thread: Ben 10 Omniverse: Alien Run (by Reliance Big Entertainment UK)
---
Blades of Brim
iTunes Description
The creators of Subway Surfers present Blades of Brim!
Brim needs YOU! Under siege by invading underling goons, are you the champion they've been waiting for?
Step into an epic and enchanting universe where magic and mayhem awaits!
Forum Thread: Blades of Brim (by Sybo Games ApS)
---
Dashy Panda
iTunes Description
Panda is hungry (always). Ahah! Low and behold, Sensei has left freshly cooked rice bowls out to cool, complete with chop sticks, so gooood… Lunch is served! Be quick, tighten that bandana, and make a dash for it. How hungry are you?
Forum Thread: Dashy Panda (by Appsolute Games)
---
Dead Among Us
iTunes Description
An addictive first-person zombie shooter with first-of-its-kind "ONE-HAND controls". Take control of your destiny as you face the walking dead in multiple quests across various cities! Be the Hero you were born to be!

The most preserved and hazardous virus, Ceres has been released in the city due to an explosion at the Heckle Corporation's Cell Research Unit. Ceres, known to be highly contagious has resulted in turning hosts into flesh craving, walking dead – the Zombies, all over the region!

The anger and the grief of losing loved ones to the virus has made humans determined to save the planet! You, a gold medalist in archery, along with a few survivors and scientists, are on a mission to save the mankind. While your team goes out on the field to collect supplies and zombie samples to develop Ceres anti-virus, it is YOU who protects them from the zombie horde, shooting the walking dead with your bow & arrows from various vantage points.
Forum Thread: Dead Among Us (by Rolocule Games)
---
Dude Perfect 2
iTunes Description
600 million YouTube views later, Dude Perfect is back with the most epic trick shot challenge yet!

Go BIGGER than ever hitting mind-blowing trick shots through tons of crazy levels!
Warning: resist the urge to throw your iPhone across the room when celebrating the big shot…
Forum Thread: Dude Perfect 2 (by Miniclip.com)
---
The Ember Conflict
iTunes Description
Join EPIC real-time multiplayer battles in The Ember Conflict, the most action-packed strategy game on the App Store!
Command unique forces using fast and intuitive controls. Team up with an ally or lead the fight alone, the choice is yours.
Forum Thread: The Ember Conflict (by Pin Wang)
---
HoverRider
iTunes Description
Blaze through the skies of a FUTURISTIC cosmopolis on an awesome HOVERBOARD in this ELECTRIFYING, endless side-scrolling running game!

The future is NOW! Become a hoverboarder and SLIDE, GRIND, and OLLIE in an ultramodern skyline with your hoverboard. Timing is key! Just one mistake, and you will fall into oblivion!
Forum Thread: HoverRider (by Animoca Brands)
---
Inch by Inch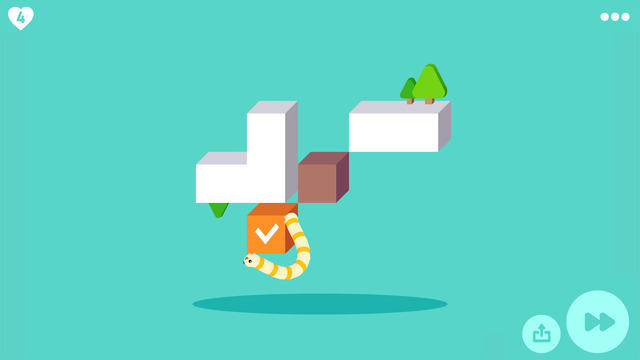 iTunes Description
A Cute Inchworm's Arduous Adventure! This is an addictive, simple physics puzzle game in which you should move the Inchworm to the destination. Now, his life depends on your fingertip. Good luck with your challenge!

Watch out! When you meet a moving block, go one step right after it stops, or inchworm will fall to the ground and die!
Forum Thread: Inch by Inch (by Kakarod Interactive)
---
Jumping Fish
iTunes Description
You are swimming in dangerous waters! Jump and dive to dodge the bombs! How far can you swim?
Forum Thread: Jumping Fish (by Ketchapp)
---
Move the Walls
iTunes Description
Press Play. Move the Walls.
Collect coins to unlock themes.
What's your High Score?
Forum Thread: Move the Walls (by BeaverTap Games, LLC)
---
ReconInForce
iTunes Description
ReconInForce is a turn based strategy game using deception, ambush, and tactics. Dominate the field with an armada of troops and unlimited strategic options. Sneak through cities and forests or deploy smoke to hide until it is time to strike. Spy on the enemy with scouts to prevent surprises. Leverage the strengths of your commanders and soldiers to attack and destroy the enemy's base!
Forum Thread: ReconInForce (by Garren Riemenschneider)
---
Riff the Robot
iTunes Description
Fling, bounce and boost your way around this blast through time! You must collect Dr. MC's lost marbles to save the universe in this eye popping adventure of speed, timing, skill and luck!

"Riff the Robot" combines the puzzle gameplay of a bubble shooter with the punchy excitement of a pinball game. Riff's unique Side Thrusters give you total control to send him firing off slingshots, sticking on magnets, slipping around speed slides, bouncing off bumpers, and a whole lot more!
Forum Thread: Riff the Robot (by Oh So Shiny)
---
Robbery Bob 2: Double Trouble
iTunes Description
The true king of thieves is back in business!

Luckless burglar Bob is up to his old tricks again in Robbery Bob 2: Double Trouble.

Sneak around security guards, past patrolling pensioners and evade cunning traps as you try to get your sticky mitts on as much loot as possible.
Forum Thread: Robbery Bob 2: Double Trouble (by Chillingo Ltd)
---
SixSkills
iTunes Description
Can you master all Six Skills in this highly addictive and simple to play game compendium.

Each game is designed to be controlled with a single touch, making it very easy and enjoyable to play.
Gameplay is king. Everything that is not gameplay is stripped away.

These skills will take time to master. Experience the rewarding feeling as you develop your skills to an expert level. Master each skill to unlock the next.
Forum Thread: SixSkills (by Jeremy Horton)
---
Stunt Wheels
iTunes Description
Yes! The Magnificent Stunts are back and this time they're racing around the backlots and studios of Stuntwood.

Battle to destroy your dastardly stunt rivals; Stunt Guy, Stunt Gail, Mucus, Danger-Susan and Nurse Long… and watch out for oil slicks, TNT and squirrels as you race masses of different cars through beached pirate ships, backflip over huge canyons, barrel-roll through rings of fire and smash your way through the competition with the crazy power ups including: – purple-hot Laser Wang, crushing Monsta Mode, tommy-gun wielding Mob Mode and the almost useless Mole Mode!
Forum Thread: Stunt Wheels (by Kempt)
---
Sudden Bonus
iTunes Description
Skip the fighting part and jump straight into bonus stage!
Sudden Bonus is a show featuring bonus stage anywhere anytime.
This time round, the show visited the Yonekura family, can far can you bring them to?
Pure destruction, action packed pixel frenzy.
Level up the Yonekura(s), and perform powerful super move!
Forum Thread: Sudden Bonus (by Chan Chee Lek)
---
Superblam!
iTunes Description
Run & jump in the SUPERBLAM's! fantasy world. The funniest classic platformer.

Help our hero to find the coffer that hold the key that let him access to the next level. It will not be easy, the enemies will try to stop him, but with your skills, sure he can do it!.
Forum Thread: SUPERBLAM! – The Super Hero (by Juan Antonio Muñoz Breto)
---
Tiki Taka Soccer
iTunes Description
Welcome to Tiki Taka Soccer. True touchscreen football. Create your football team and lead them to European club football glory.

Probably the best full football simulation available on mobile and tablets.

Create a team, hire staff, choose your formation and buy the best players. Lead them into battle on the football pitch. Experience every exciting moment the beautiful game can provide.
Forum Thread: Tiki Taka Soccer (by Panic Barn)
---
Tiny Ring
iTunes Description
It may be small, but it is perfectly formed! We are proud to bring you the ultimate test of speed and nerve – Tiny Ring!

The brakes are gone! Guide the speeding race car around the tiny ring track with a single finger. How many laps can you handle?
Forum Thread: Tiny Ring – Endless left-turn lapper! (Twiddly Studio)
---
Truck Trials 2: Farm House
iTunes Description
Take on treacherous terrain, upgrade and customize your vehicle, and compete against the world or just your friends online in this insane offroad adventure! Complete each level in the fastest time possible while avoiding damage to your vehicle and knocking over cones, you have to be careful but quick if you want to win!
Forum Thread: Truck Trials 2: Farm House 4×4 – A crazy and challenging off-road adventure!
---
Warriors of Nom Nom
iTunes Description
How fast can you eat a whole turkey?

Or how about a 72 ounce steak?

French Fries? Burger? Pizza? You name it, we have it!

Warriors of Nom Nom is a competitive real time multiplayer food eating contest. First one who consumes his food, wins! Minus the calories, of course! Are you ready to become a Warrior of Nom Nom?
Forum Thread: Warriors of Nom Nom (by Kuyi Mobile)
---
You Must Build A Boat
iTunes Description
You Must Build A Boat is the sequel to the award winning "10000000"
Forum Thread: You Must Build A Boat (by EightyEight Games)
---
42 Monsters
iTunes Description
CUTENESS CONQUERS PLANET EARTH, BE CAREFUL!!!

42 aliens from the outer space came to planet earth. They are not scary; actually they look cute and funny. Anyway, their evil faces are revealed when they try to do crimes and steal fruits. They even used fruits as shield to protect themselves, so evil.
Use everything you've got in your hands to shoot 'em and take back our precious fruits.

WAIT FOR THE RIGHT MOMENT + SHOOT = TAKE BACK JUICY FRUITS
Forum Thread: 42 Monsters (by Guava7)
---
4×4 Jam HD
iTunes Description
4×4 JAM HD is the most unique all-terrain Off-Road Racing extravaganza you've ever seen. Dash through the river, jump over your opponents, roll down a steep hill – there are no limits and no boundaries in 4×4 JAM HD!

Challenge your opponents on rainy meadows or hot sand dunes and experience the excitement of hill climbing with custom built Off-Road vehicles.
Forum Thread: 4×4 Jam HD (by Invictus)