Space Marshals ($3.99) and Reckless Racing 3 ($2.99) developers Pixelbite have announced their latest game, Xenowerk. This isometric shooter will have you exploring an underground lab that's become infested with loads of nasty mutants. So, armed with a flashlight to illuminate the darkness, plenty of firepower, and special powers, you'll have to take out the gooey mutant hordes across 50 levels. Check out the first screenshot of the game: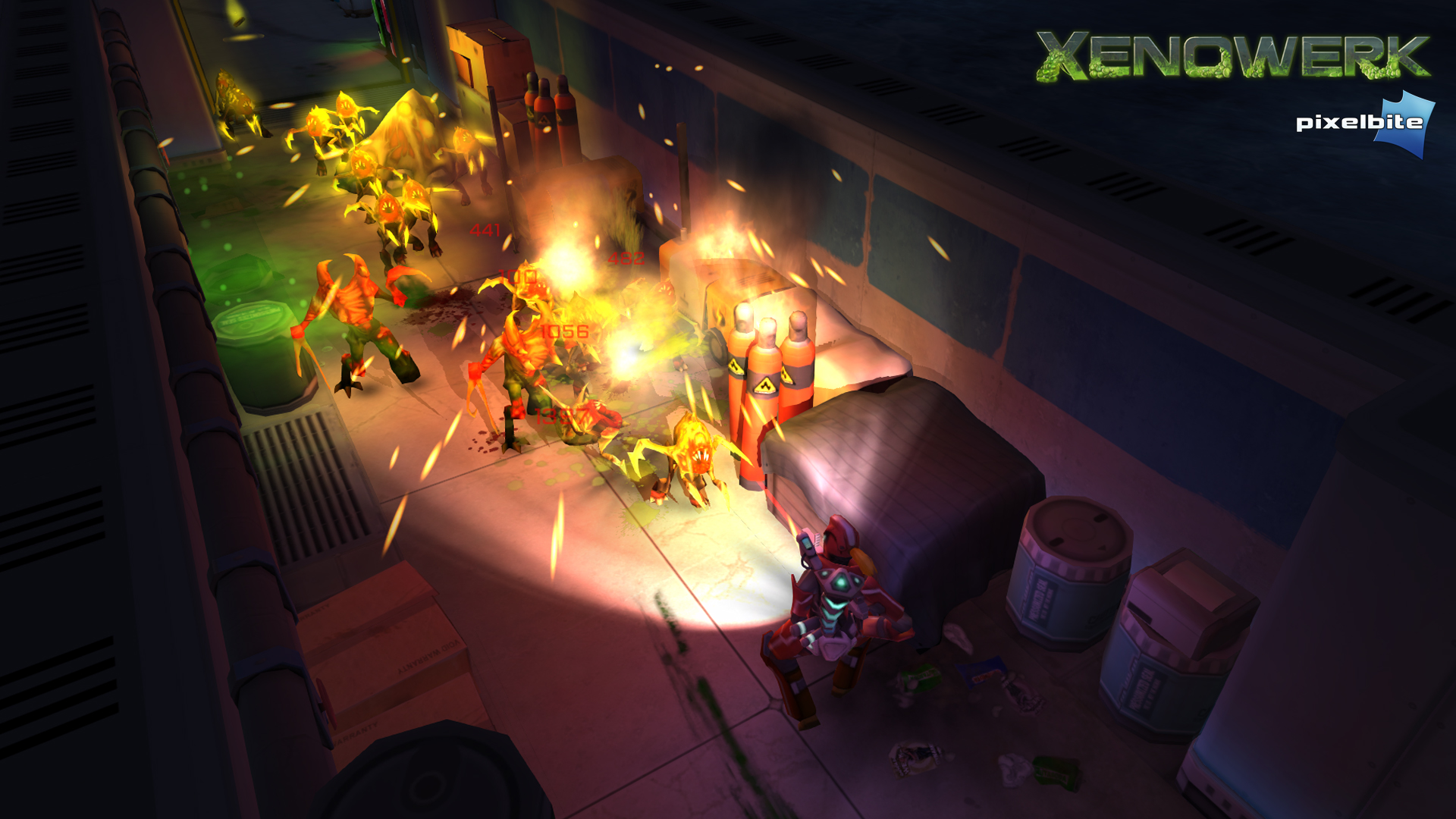 This is another isometric/top-down shooter like Space Marshals was, but it'll be interesting to see if this is more of a traditional dual-stick shooter, or if it'll be a slower-paced one like that game was. Whatever happens, Space Marshals was a solid game, and it'll be interesting to see just how this one turns out. And hey, it'll have iCloud, which actually worked in Space Marshals, so I'm really excited! Expect Xenowerk to release this summer. You can check out a forum thread for the game here.
Update: Here is a quick teaser, and it looks awesome!