Those who've been following the iOS CCG scene the last few years know that before there was Hearthstone, there was another digital-only CCG game, Stone blade's Solforge (Free), a lane-based CCG with an innovative leveling mechanic that has been in Beta for some time now. Solforge was the product of a successful Kickstarter campaign, but since the company making it isn't called Blizzard, it has had to work with much less resources and, as a result, the fantastic card collection (the game's released over 500 cards so far) and mechanics have been occluded by a less-than-stellar UI and client.
Fortunately for all those who enjoy the game – and there are many of them – the days of struggling with Solforge's client appear to be coming to an end as Justin Gary, Stone Blade's CEO, announced yesterday that the plan is for the game to officially release this coming Fall. Gary announced that the company has brought in a team of engineers to rebuild the client codebase as one unified platform (the game is currently in Beta on PC, iOS, and Android). He also provided a UI screen mockup (work in progress, of course) that shows a much more pleasing client (I personally can't wait for the UI update) and announced that the company is adding an in-game ladder system to continue supporting competitive play.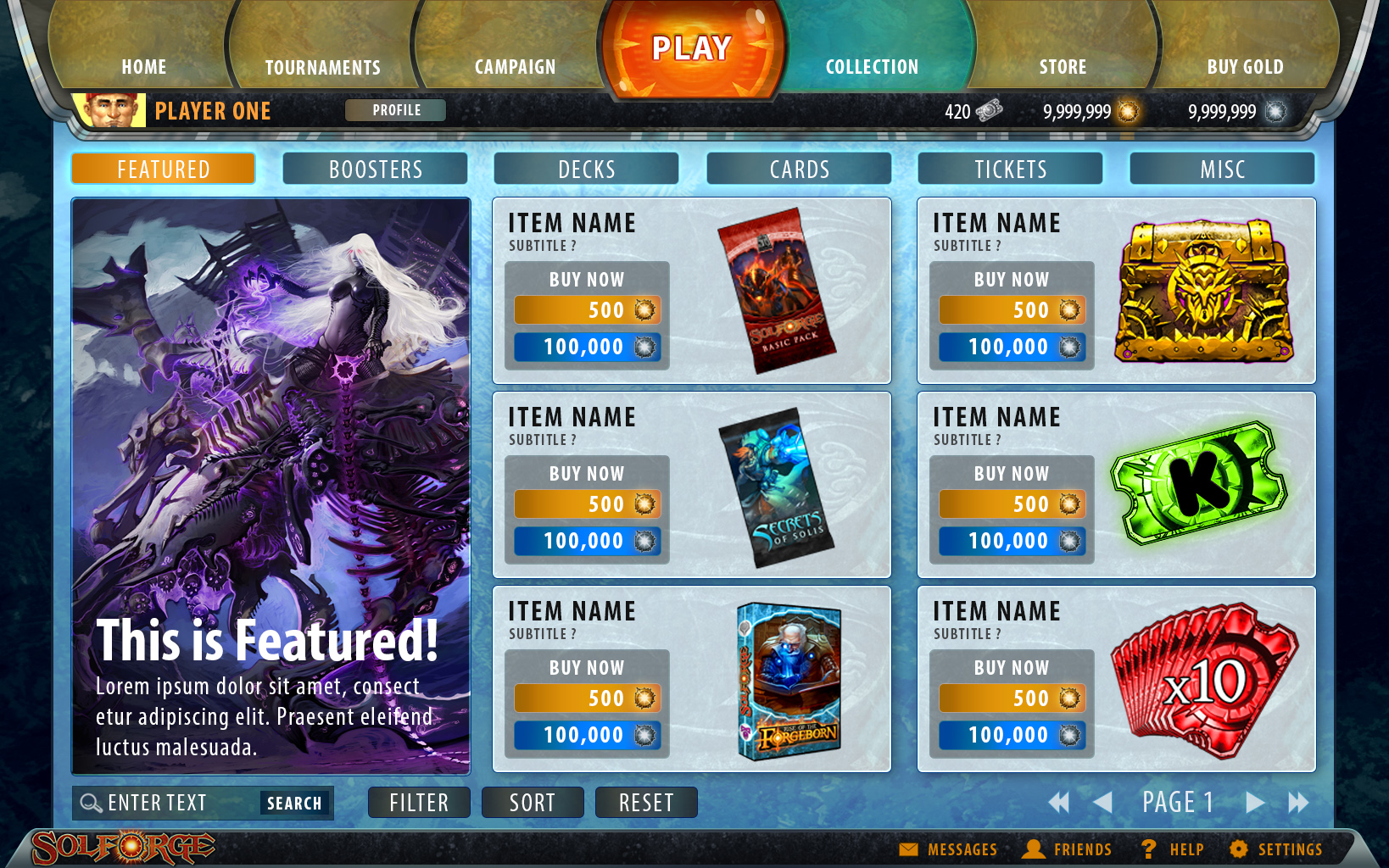 When it comes to cards, there will be a small 4-card release this month that will end the Reign of Varna saga, the first major story arc of Solforge's campaign. Players will be able to get the new cards by completing story missions, which will be unlockable with both silver and gold. Gary spoiled one of the new cards, the Legendary Tempys Spell Dragonwake, that introduces a new mechanic into the game. Dragonwake allows players to search through their deck for Dragon cards that are then played in a random space on the deck and get Aggressive. I can see this card getting a lot of play because everyone loves Dragons (Brian Kibler is one of the designers of the game, which explains why there are so many dragons).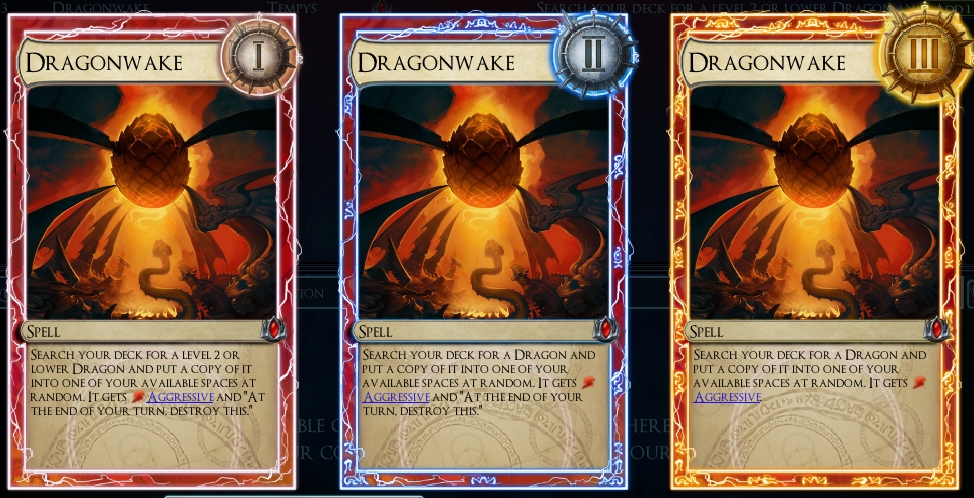 Stay tuned for more card spoilers as well as updates on timetables and future plans for this underappreciated App Store gem.