[appicon url="https://itunes.apple.com/us/app/id870794720"]EA's free-to-play soccer game FIFA 15 Ultimate Team (Free) has been updated with Apple Watch support in anticipation of the wearable's release later this week. Watch-specific features include tracking the transfer statuses of your five most coveted players, including instant notifications. In other words: in less than a week, you'll be able to strap a small computer to your wrist and use it to buy and sell virtual athletes like chattel. The future is here, and the future is weird if you think about it too long.
In news not related to the impending cyberpunk sea change, the latest FIFA 15 update includes updates to the game's match simulation and allows players to re-do tutorials if needed. Lastly, FIFA 15 now has new tactical options for building the best team out of the ragtag bunch of player cards you've unlocked, including new tooltips to let you know if some un-used reservist should be put in the starting 11.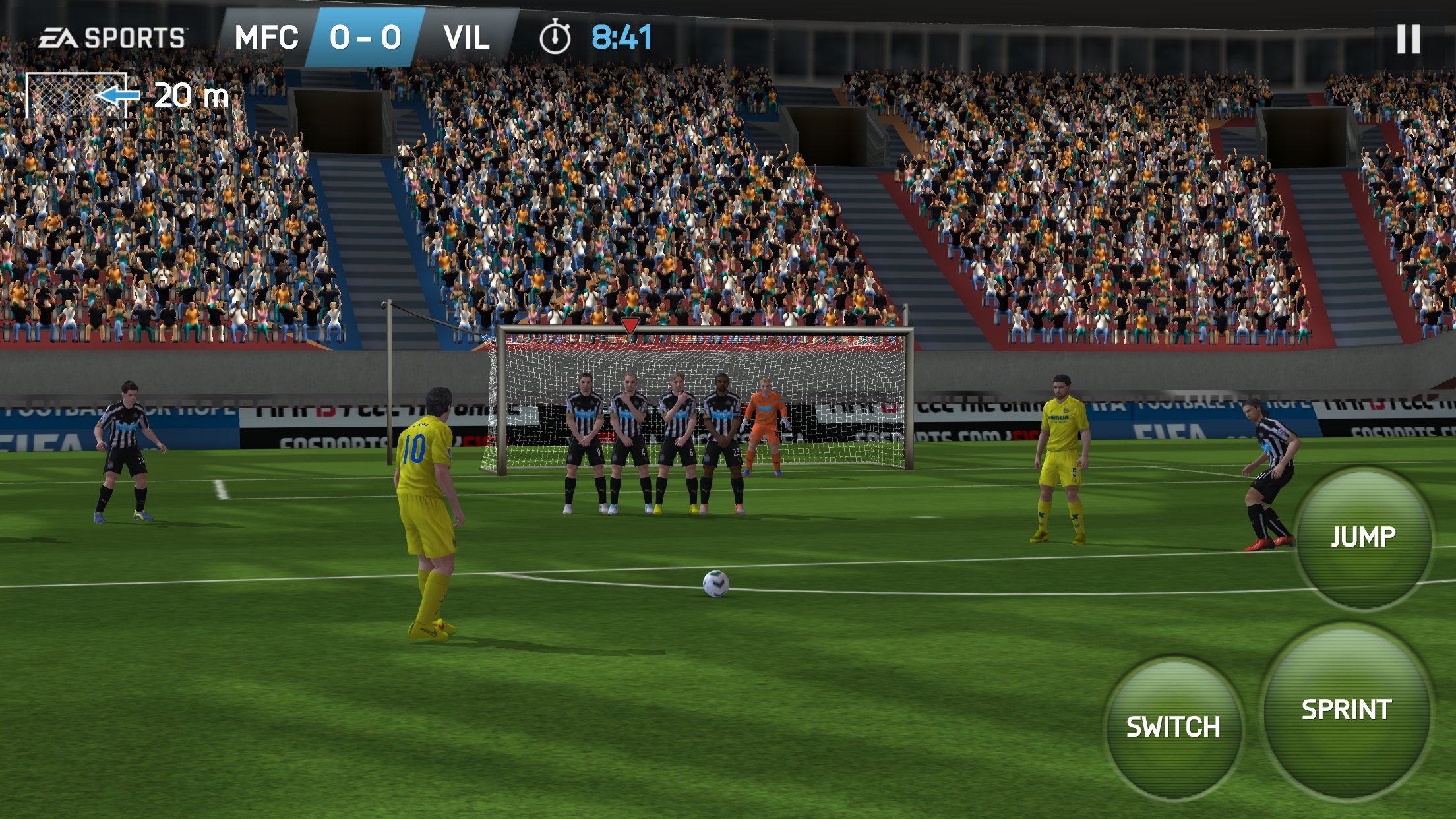 If you're not familiar, "Ultimate Team" is a long-running mode in FIFA games that involves building a team out of players obtained from random card packs. It's one thing to get 11 warm bodies on the pitch, but each player has certain preferences: they may like certain formations more than others or feel more comfortable with teammates from their home country.
The mode was first introduced as a downloadable mode on consoles in FIFA 09 but has grown to become the de facto standard mode for competitive play, complete with its own cheating scandals, third-party re-sellers, and, of course, a mobile app.
Interested in the beautiful game on the go? Check out our review and free-to-play guide. Oh, and do take a minute to consider where you'll be when the cyborg revolution comes for you—the Apple Watch will hit store shelves on Friday.