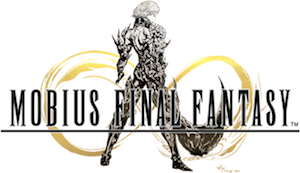 Square Enix's latest addition to the Final Fantasy series is coming along in its development, and the RPG giant has been releasing more details to the Japanese market. Previously known as Mevius: Final Fantasy, the newly-christened Mobius: Final Fantasy is noteworthy for who is working on it more than anything else. Yoshinori Kitase, the director of Final Fantasy 6 ($14.99), Chrono Trigger ($9.99), and Final Fantasy 10 is producing the title, and the script is written by Kazushige Nojima of Final Fantasy 7, Kingdom Hearts, and Final Fantasy 10 fame. Putting top talent on a mobile game is no guarantee of quality, as we've seen with the most recent Sonic The Hedgehog game, but it's certainly going to catch people's attention.
Initially, it was hard to guess what form Mobius would take. Would it be a traditional RPG, an action-RPG like Infinity Blade ($5.99), or something entirely different? The latest trailer shows off quite a bit, and the picture is starting to become clearer. The game seems to have some limited exploration, parts of it automated while other sections are free-range. The story does indeed look like it's had some weight put behind it, with this trailer showing off a bunch of characters that call back to classic Final Fantasy games. We can see a knight named Garland, a princess named Sara who appears to be trapped in a crystal in the trailer, a small fairy named Eko, and of course, a chatty little moogle sidekick.
We also get a glimpse of the game's job system in action. Main character Wal, now wearing 50% more pants than before, can switch to a variety of different jobs, each with their own special abilities in battle. Each of these jobs levels up independently, unlocking new abilities and changing in appearance as you earn the seeds needed to power them up. All the usual Final Fantasy jobs seem to be here, with appropriate nods to the classic look of each style while still respecting Wal's strong dislike of covering up his tush. The battles look to be turn-based affairs featuring multiple enemies at a time. Simply tap on the enemy to attack them with a regular attack, or make use of a more powerful ability. Similar to Final Fantasy 13, each enemy has a break gauge. If you hit their weakness enough times, the enemy will become highly vulnerable to attacks for a period of time.
There's no exact release date for Mobius: Final Fantasy as of yet, but it's looking like it's very close to completion. I imagine we won't have to wait long for the game's Japanese release, but an English release is anyone's guess. Once the game is out in Japan, I'll be back with some hands-on impressions, and if we hear anymore details about an English version, we'll be sure to let you know.