It's been a pretty intense week of new game releases, though a couple of the heavy hitters have already launched prior to tonight's routine Wednesday night release schedule. Mortal Kombat X is finally available and has its ups and downs but overall is pretty good. Rayark's highly-anticipated action game Implosion also launched a bit early, arriving this morning, and the impressions from players in our forums has been highly positive. But don't get blinded by those two big boys, as there's a ton of great stuff on this list below as well. Check 'em out and let us know what you'll be picking up.
---
Berzerker Botz
iTunes Description
Intruder Alert! Battle hostile robots in a subterranean maze. Collect power cores to level up your shield or use them as makeshift grenades. Supports MFI controllers. Compete on Game Center leaderboards.
Forum Thread: Berzerker Botz (by Easy 8 Software)
---
Devious Dungeon 2
iTunes Description
Devious Dungeon 2 is a medieval action platforming game by the creators of Random Heroes and League of Evil!

It is said that great adventures await behind the walls of this dark castle. The castles ever shifting halls are filled with deadly monsters! Treacherous traps have claimed the lives of many adventurers! It is rumoured the castle contains treasures beyond imagination. However, it is also the domain of the summoner and he does not look kindly upon uninvited guests!
Forum Thread: Devious Dungeon 2 (by Ravenous Games)
---
Dragon Hills
iTunes Description
Are all Princesses really waiting for Princes to come and save them? Not this time!
Take control of a very dangerous Dragon in this action-packed adventure and help the furious princess on her revenge mission. Slide down the hills jumping into and out of the ground, crashing and destroying everything on your way.

Chase down the knights, conquer new castles and discover new lands!
Forum Thread: Dragon Hills (by Rebel Twins)
---
Dunky Dough Ball
iTunes Description
Help Dunky escape the clutches of the Evil Chef! But watch out, because the kitchen is a dangerous place. Our bouncing hero needs your help to reach the dipping bowl which is his one and only hope for a safe haven.

Put your skill to the test by guiding our hero out of trouble and helping him to collect enough coins to unlock new levels. You will need to strategically plan for Dunky to escape a whole host of evils, ranging from boiling hot lava, deadly buzzsaws to Dough Ball eating pepper corns without mentioning the dragons that are laying in wait.
Forum Thread: Dunky Dough Ball (by Naked Penguin Boy)
---
Dungeon Crawlers Metal
iTunes Description
Take command of the Dungeon Crawlers team as they explore goblin-infested hallways, lava-drenched caverns, and other hostile environs in pursuit of loot, women, and monsters to crush. This stunning next-gen tactical RPG offers brand new content including an arena mode, 10 challenge level maps, and fantastic HD visuals with higher detail models, lighting, ambience and shadows than ever before! Dungeon Crawlers has everything that hardcore RPG and strategy fans love: deep gameplay, unique player characters, a plethora of monstrous creatures, and an intuitive interface.
Forum Thread: Dungeon Crawlers Metal (by Ayopa Games)
---
Fairy Fire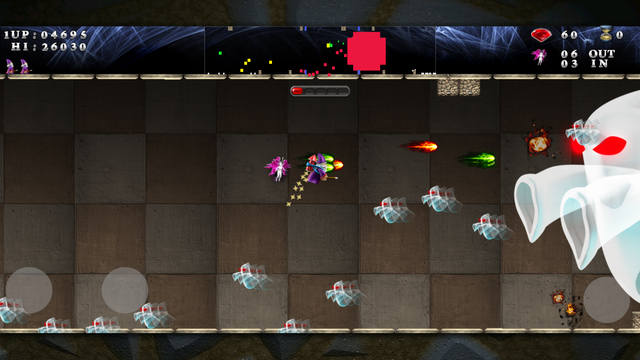 iTunes Description
Fairy Fire – Defender of the Fairies. Up for some retro arcade action? Extra weapons, upgrades, smart bombs etc. are your favorite tools? Then this great arcade clone is for you! Survive waves of evil creatures in this fantastic, fast paced side scroller.

The plot: Defend your fairy pals against the evil! Fight through waves of evil creatures and finally meet the mother of evil and free the fairies – forever…

Pick up the fairies and escort them to the warp-hole. Watch out for the snatchers, they are trying to abduct your fairy pals. Advance to the next wave by rescuing all fairies and eliminating all enemies by the end of the timer.
Forum Thread: Fairy Fire (by Stefan Preuss)
---
Football Manager Classic 2015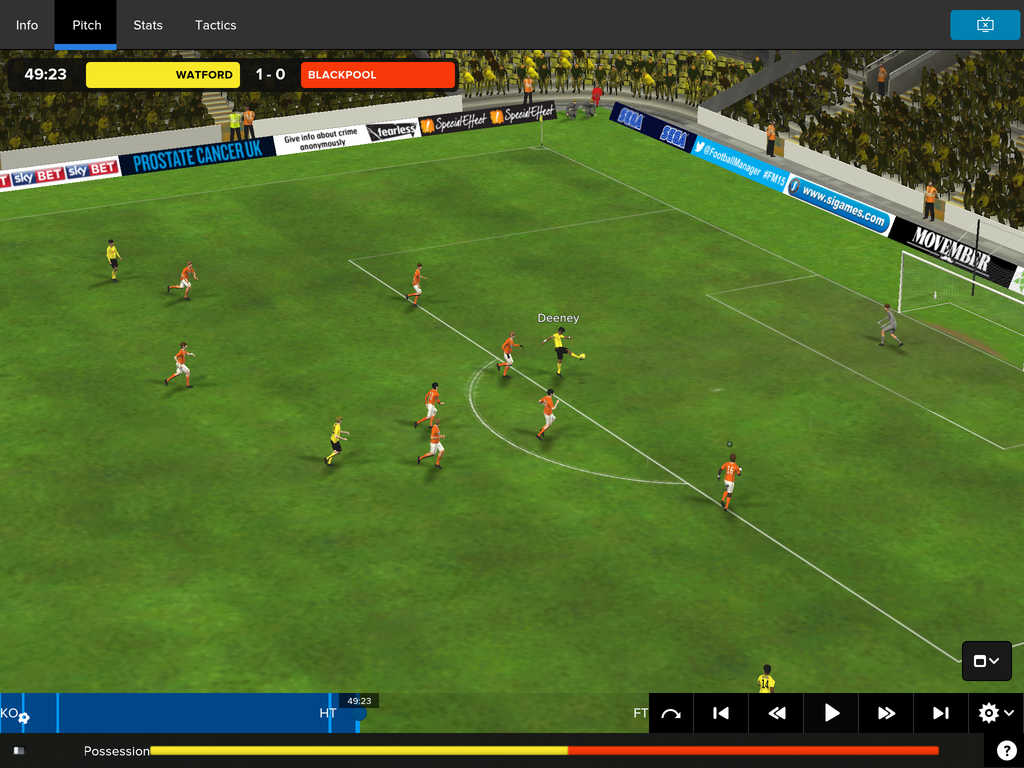 iTunes Description
Have you ever watched your favourite football team struggle through a game and thought to yourself 'they'd be much better if I were calling the shots'? Well, now you can prove that's true by taking the managerial reins in Football Manager Classic 2015.

Created by Sports Interactive – the studio behind the world-famous Football Manager series –Football Manager Classic 2015 lets you take control of any real-world club (from a selection of 117 leagues from 51 nations across the globe) and guide them to glory on your iPad.
Forum Thread: Football Manager Classic 2015 (by Sega)
---
Implosion – Never Lose Hope
iTunes Description
Twenty years after the fall of Earth, the remnants of the Human race are once again faced with extinction. The time has come to justify our existence. A mysterious life form known as the XADA squares off against humanity's last weapon – the War-Mech series III battle suit.

Features: Stunning console-quality graphics, first-class voice acting and Hollywood-grade audio production. Full orchestral scores masterfully mixed by Grammy Award winner and "The Lord of the Rings" trilogy engineer, John Kurlander. The most intuitive touch user-interface seen on the platform.

A vast arsenal of super-tech weaponry at your disposal, upgradable via the streamlined ARK Kernel system. Become the ultimate fusion of Man and Machine. Ensure the survival of the species.
Forum Thread: Implosion (By Rayark inc)
---
Monsta Bounce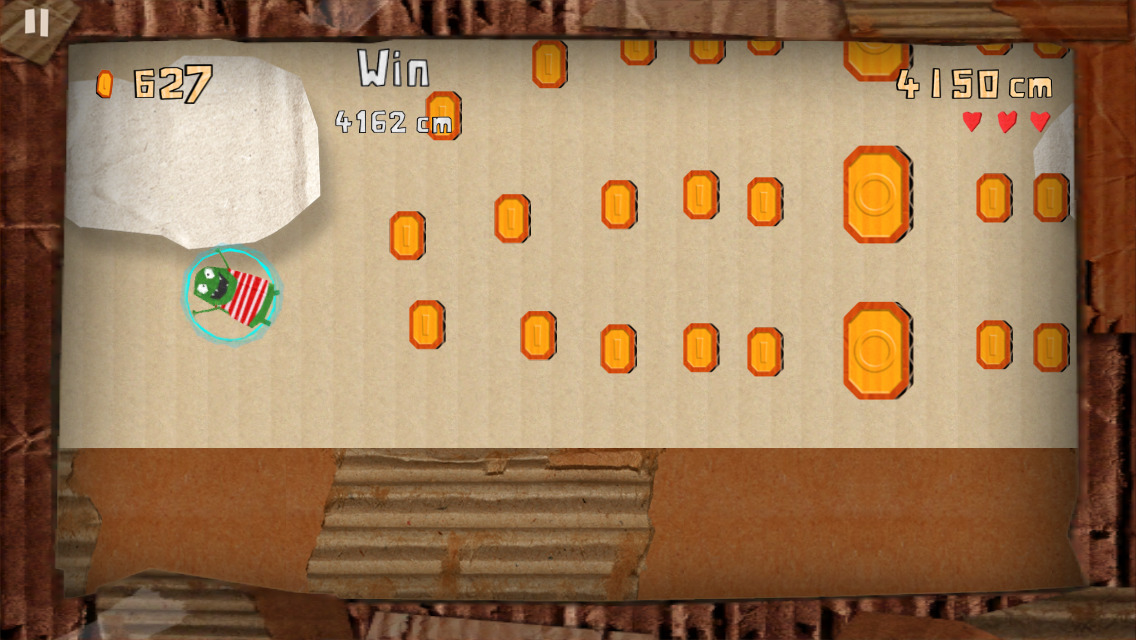 iTunes Description
Jump and Survive! Monsta Bounce is an addictive Endless Runner.
Survive as long as you can to achieve the greatest distance possible – but beware of enemies that will get in your way!
Compete against your friends on Facebook and GameCenter!
For iPhone4, iPad2 and beyond.
Forum Thread: Monsta Bounce (by Goro Fujita)
---
Mortal Kombat X
iTunes Description
Experience the over-the-top, visceral fighting of MORTAL KOMBAT X!
Bring the power of next-gen gaming to your mobile and tablet device with this visually groundbreaking fighting and card collection game.
Assemble an elite team of Mortal Kombat warriors and prove yourself in the greatest fighting tournament on Earth.
Forum Thread: MORTAL KOMBAT X (By Warner Bros.)
---
Naught Reawakening
iTunes Description
Play with gravity to guide Naught through a mysterious underground world where darkness is a relentless enemy that takes many forms. Naught Reawakening is an adventure and platform game that challenges your skills giving you full control of Naught and his environment.

Naught Reawakening includes amazing features that reinvent platform game style. Naught is characterized by procedural animations that allow him to adapt his movements to the surroundings by holding on to walls, modifying his way of walking depending on gravity and the ground surface, and pushing objects in a unique and dynamic fashion. Naught can also take advantage of skills like jumping and diving to solve puzzles, avoid stalking creatures and fight dark monsters. Help Naught escape from darkness and recall his memories in hidden levels.

In Naught Reawakening you will find more than 30 levels that include 3 bonus levels, big enemies, diverse gameplay, time trial mode for every level and loads of secrets.
Forum Thread: Naught Reawakening (by Genera Mobile)
---
Platie
iTunes Description
The first multi-perspective game!

Tap in each camera view to jump forward. Or backward?

Try to figure out where you should go next while getting an awesome high score!
Forum Thread: Platie (by Brazinication)
---
Power-Up
iTunes Description
The Earth is doomed! As you pilot the prototype fighter, Weapon-F through the debris of your vanquished escape shuttle you come to realise that you are the last human alive. You alone must take on the army of reptilian monsters responsible for the destruction of humankind. You alone must carry out your final mission… Revenge!

Spanning vibrant locations to a monster soundtrack, Power-Up thrusts you into battle with a diverse range of fighters, freighters and titanic level guardians. If you loved the retro SHMUP classics that defined the genre, you'll get a kick out of Power-Up's slick, detailed visuals, challenging gameplay and impressive arsenal of weapons.
Forum Thread: Power-Up (by Playing With Giants)
---
The Robot Factory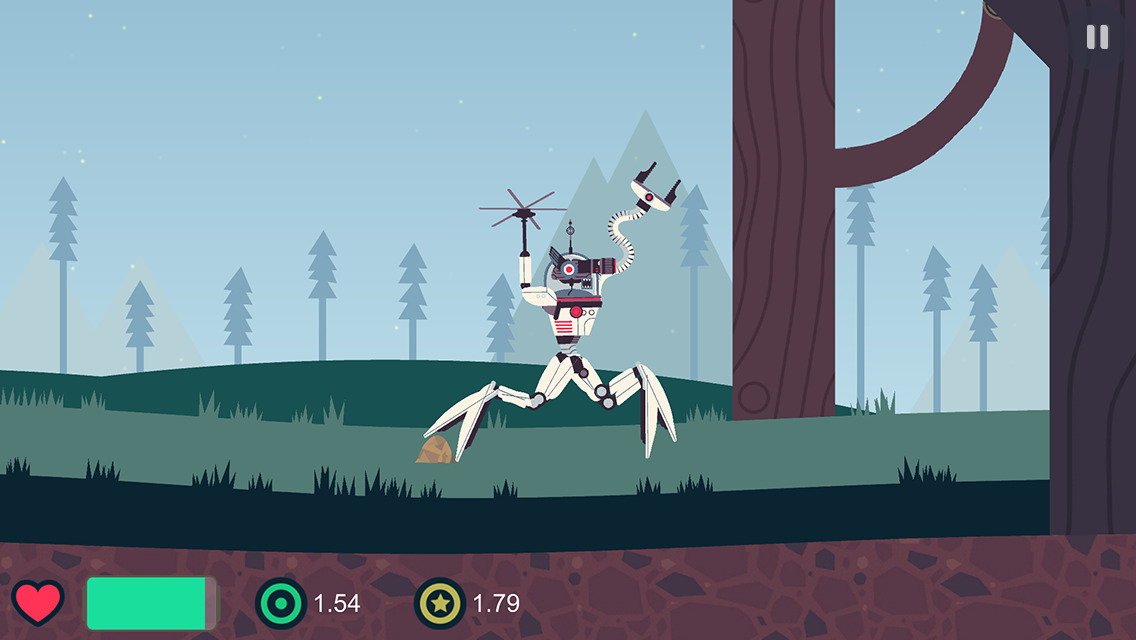 iTunes Description
Create robots. Test robots. Collect robots.

Build with exoskeletons, zephyr mechanisms, hydrostatic tentacles, ungulate feet, machinos locomotors, solartronics, archytas wings, G-Force mixers, monster feet, megascopes, hooks, pincers, magnets, and more!

Make any robot you can imagine! Robot villians. Robot cats. Robot samurais. Robot spies. Robot butlers. Robot wizards. Robot lizards. Robot dancers. Robot doctors. Robot moonwalkers.
Forum Thread: The Robot Factory (by Tinybop)
---
Rogue Star
iTunes Description
Have YOU got what it takes to survive in Rogue Star?
Thrown into a system swarming with criminals and scumbags, can you stay alive long enough to climb the ranks and achieve respect and notoriety?
Forum Thread: Rogue Star (by RedBreast Studio)
---
Rooftop Mischief
iTunes Description
Play as Billy in an arcade action packed experience featuring fast paced gameplay, crazy characters and insane power ups. Complete achievements, collect all the stickers and play through an endless mode, challenge mode and 3 Fun Mini Games to become the Ultimate Master of Mischief!
Forum Thread: Rooftop Mischief (by On The Couch Entertainment)
---
Rototo: Space Survival
iTunes Description
Tap to rotate your shield, stopping incoming hostiles in their tracks. Whether you're lounging on the sofa or riding the bus home from work, you can always compete with your friends for the highest score in this retro-styled arcade game.

Rototo is a space survival game where you have to fend off enemies and their projectiles to preserve your core. A rotating shield is the only thing standing between the alien horde and your inevitable destruction. How long can you last?
Forum Thread: Rototo: Space Survival (by thoughtbot)
---
SBACEBALL
iTunes Description
Baseball. In Space!

Hit a home run every time in this high scoring baseball batting game. Put the balls through the rings to build up your score!
Forum Thread: SBACEBALL (by Retro Dreamer)
---
Tiltagon
iTunes Description
Tilt.Fall.Repeat.

Tiltagon is a hard arcade game where you tilt and fall.
Many times.
Sometimes you also explode.
Forum Thread: Tiltagon (by Noodlecake)
---
Trigonarium
iTunes Description
Trigonarium is a hardcore twin-stick shooter for fans of challenging arcade gaming.

Features:
– Arcade mode with epic bosses to push your skills to the limit
– Challenge modes for intense quick play sessions
– Local 2 player cooperative play available for all modes
– Rock solid 60fps gameplay
Forum Thread: Trigonarium (by Kimmo Lahtinen)
---
Zombie Panic in Wonderland DX
iTunes Description
Zombie Panic in Wonderland DX is completely renewed!

Zombie Panic in Wonderland DX has not just many in common with its last version PLUS but also a lot of improvements and new features:
Its visuals have been completely overhauled. Characters, scenarios and visual effects now have a more brilliant and updated look.
Forum Thread: Zombie Panic in Wonderland DX (by Akaoni Studio)