Ah, spring. That magical time when a gamer's fancy turns to thoughts of RPGs. I think that's how that one goes, anyway. It's a good time to stock up on adventures for the rainy season ahead, and many different RPG developers have been accommodating that by running sales. The latest one to step up is Overhaul Games, the developer that brought Baldur's Gate ($9.99), its sequel, and Icewind Dale ($9.99) to iOS in their Enhanced Edition forms. While Baldur's Gate 2: EE ($9.99) has been on sale before, this is the first time since it was updated for iPhone compatibility. As an added bonus, this also happens to be its lowest price yet, offering you over 100 hours of classic RPG goodness for a mere $4.99. That price is so crazy it makes Minsc look sane!
Baldur's Gate 2 is considered by many to be one of the best RPGs of all-time. Originally developed for home computers by Canadian developer Bioware, it offers a huge campaign in the Forgotten Realms setting, with the quality character work and plotting that the company has become famous for. The Enhanced Edition includes the original game and its expansion The Throne Of Bhaal. It also includes new characters, new locations and scenarios to go with them, and a new arena battle mode for those who can't get enough of AD&D 2nd Edition combat. Most of the new characters involve IAPs, but hey, you're saving some money today, go wild. If you want more information about the game, I wrote a review of it a while back that might prove helpful. There's also a pretty healthy thread in the ever-informative TouchArcade forums if you want more impressions and advice.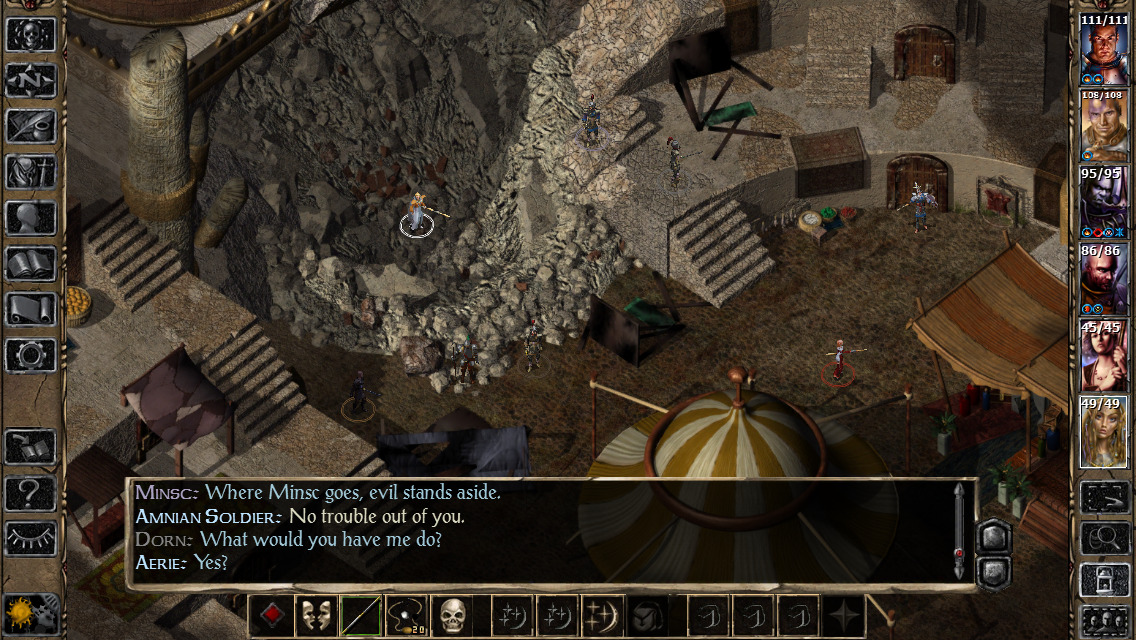 There's no indication I could find of when the sale will end, so as usual if you want to take advantage of this price, you should probably grab this as soon as you can. Overhaul typically only does two or three sales per year, so it might be some time before you can get a chance at a deal on Baldur's Gate 2 again. Look, you're already in deep from the other recent sales, what's one more on top?