Hello everyone, and welcome to the week! It's time once again for our look back at the noteworthy updates of the last seven days. After a few massive weeks, it feels like things are a bit cooler on the update front this week. Still some big ones, along with the usual suspects. Of course, you can keep an eye out for updates yourself using AppShopper Social (Free), the watchlist in the TouchArcade App (Free), or by participating in the TouchArcade forums, but this weekly summary is here to fill in the things you might have missed. Let's dig in!
Raids of Glory, Free Am I too late for Easter? Well, that's just how the schedule works, unfortunately. Anyway, Chillingo's cheeky free-to-play builder/battler Raids Of Glory has a fun Easter event going on right now. Easter bunnies are popping up everywhere, and if you tap on them, you'll earn some Easter Eggs. Once you have enough, you can create your own Easter Egg monument that will prove to everyone near and far that you love Easter more than anyone else, full stop.
Call of Miniâ"¢ Infinity, Free Snipers are so hot right now. The popular Call Of Mini Infinity gets an update that adds a new sniper character to the game, along with a Peking Opera set and some interface improvements. You can now read descriptions of what each skill does. That's certainly handy, I'd imagine.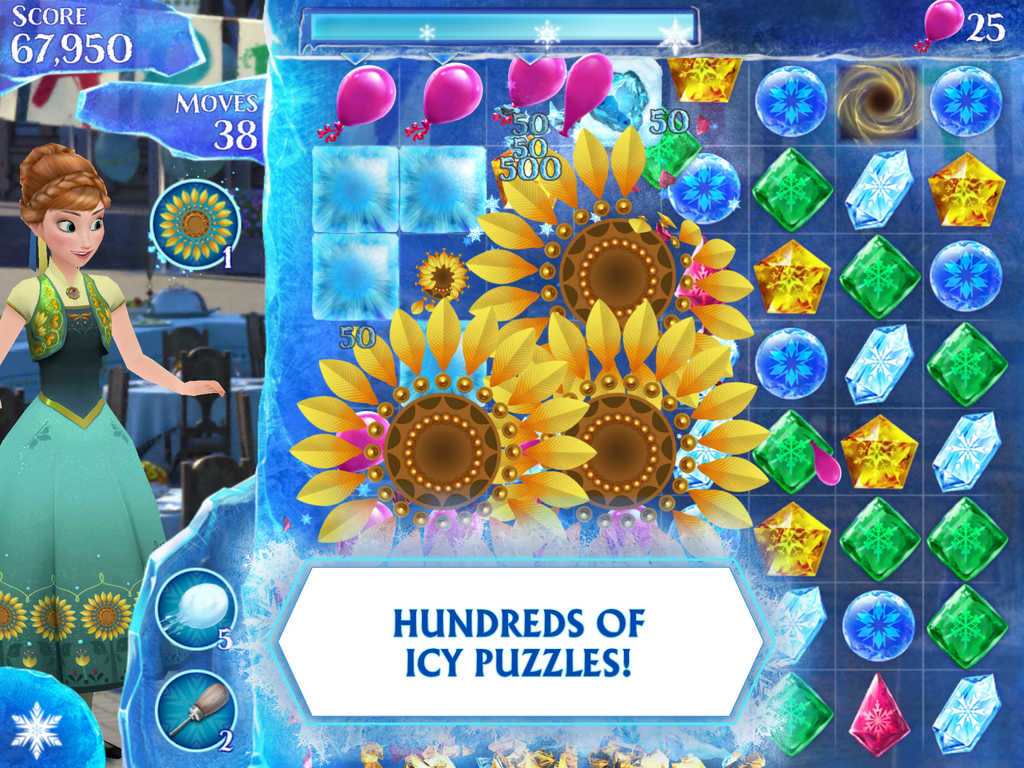 Disney Frozen Free Fall Game, Free Spring has come to Arendelle, and Frozen Free Fall has 45 new levels themed around the season. There are collectible umbrellas to hunt and some new blooming flower effects when you make matches. The icy user interface is still there for people who want to wistfully think back on winter. I'm not quite there yet, but give me a couple of months and I'll be begging to look at ice.
Puppet Punch, Free This is one of those updates that seems geared towards making the game more fair and fun for everyone. The gameplay has been rebalanced and the monetization elements have been changed a bit, with fewer ads interrupting gameplay. In terms of content updates, there's a new Easter Egg Hunt that allows you to unlock some power-ups, and a dragon costume that allows you to look like a dragon.
Pyramid Solitaire Saga, Free Yes, I totally called it! Helena and Kingsley are finally approaching the sarcophagus of Qin Shi Huang. Time to raid some tombs! Or just play pyramid solitaire for another 20 levels, whichever you prefer. King prefers the solitaire thing, just to let you know ahead of time.
CSR Racing, Free Well, this is a bit novel. CSR is doing one of those world tour things with its updates, and the next leg on the journey is the USA. You know what that means: Corvettes, Camaros, Vipers, Challengers, and more! Nobody does muscle cars quite like America does, and these cars make fine additions to the CSR line-up.
Mega Run - Redford's Adventure, Free Mega Run has two new characters you can unlock for a limited time. Shellini and Teen Rolf join the cast, and though I get the reference for the second character, I have no idea what Shellini is referring to. Anyone want to help me out? There are also some always-appreciated bug fixes.
Hearthstone, Free I'm sure no one needs a reminder that Blizzard's excellent card battler Hearthstone got a big update last week. Blackrock Mountain brings a ton of new content to the game, with new cards, challenges, and more to tackle. Be sure to check out our guide for tips and strategies to help you beat this new expansion.
Candy Crush Saga, Free You know a meme is well and truly over when your parents come out with it. King outdoes my dear old mother this time around by making a reference to the Double Rainbow meme that took hold in 2010. Well, patch notes aside, there are 15 new levels in the game, bringing the total to just under 900. Have fun!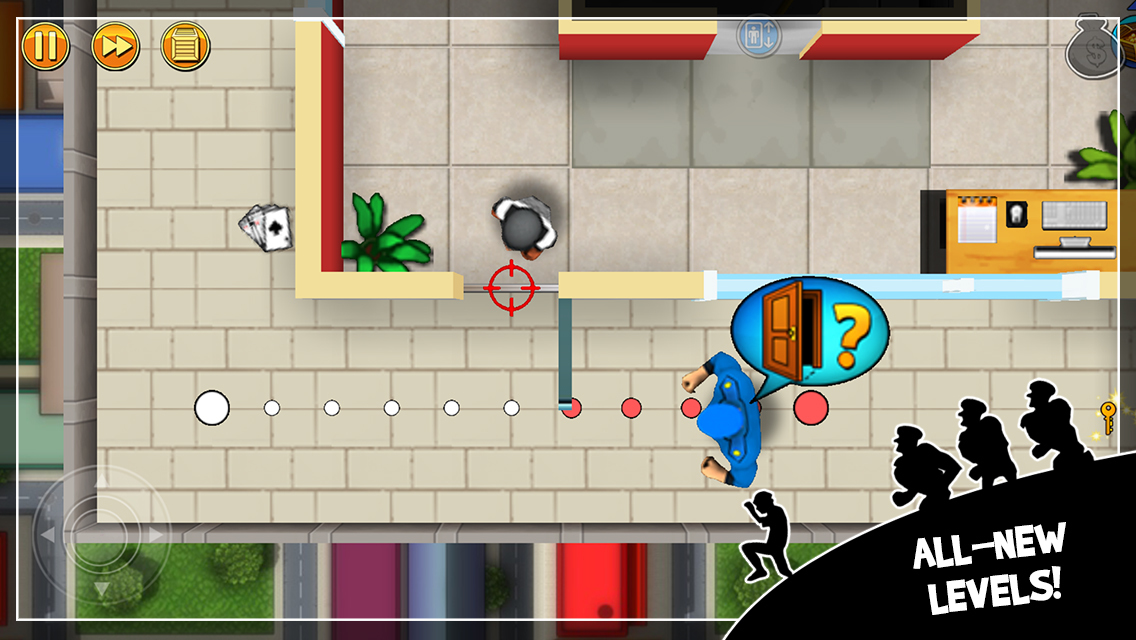 Robbery Bob - King of Sneak, Free Robbery Bob's got a new chapter with a high-rise building jam-packed with new levels. The game also newly supports a variety of languages in case you ever wanted to play the game in Japanese, the way Amaterasu intended. It's good to see a game this long in the tooth still getting updates here and there. I guess that's one thing it has over Spy Mouse (Free)!
Crossy Road, Free Crossy Road is an interesting case of a free-to-play game that almost everyone can agree on. Part of its appeal is how it keeps getting fun new content for players to unlock. This update adds 17 more characters to the pile, including some that are themed around the UK and Ireland, and others that are based on one of the weirdest afternoons on Twitter I've ever seen.
Pixel People, Free It's been almost a year since Pixel People's last big content update, and I was a bit worried we'd seen the last of it. Nothing doing, however, as the latest update brings 20 new genes adding up to 400 different jobs for your people to pursue. There are also some new buildings, more missions, and a few other interesting additions to uncover.
Battle Nations, Free Fans of Battle Nations are enjoying a pretty hefty update this time around. There are 45 new Naval missions that will test your mettle on the high seas. There's also a repeatable boss encounter against the Dreadnought, and seven new player units to add to your forces.
Vainglory for iPhone, Free Like most updates to Vainglory, this one has a bunch of things in it. The highlight is the new character, Vox, a speedy sniper who can dart around the battlefield. You can build him to handle individual units or groups depending on your tastes, making him a great choice for people who like a little variety in their team.
Pet Rescue Saga, Free Oh boy, I think it's finally happening. Pet Rescue Saga has 15 new levels, which is not a surprise in the least, but the setting is called Candy County. Is this the Flintstones Meet The Jetsons of King properties? I'm not going to play more than 890 levels to find out! If you do, you'll get to see the new Butterfly Block, which I'm sure is a great reward for surviving what Dante Alighieri would surely describe as the Tenth Circle Of Hell were he alive today.
Battle Academy 2: Eastern Front, $19.99 If you love Slitherine's Battle Academy games and have a ten-spot burning a hole in your pocket, you'll be excited to hear that Battle Academy 2 now has its first expansion, set around the Battle Of Kursk. This was one of the major turning points in World War 2, presenting some exciting strategic situations for you to puzzle out.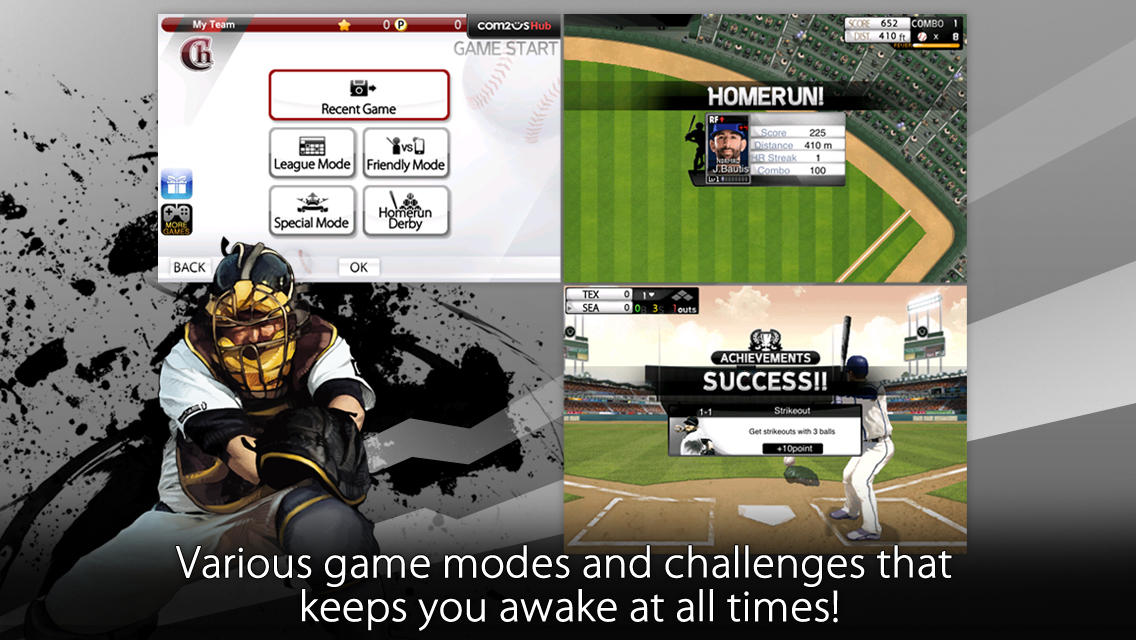 9 Innings: 2016 Pro Baseball, Free I'm told by reliable sources that the baseball season in the US is starting soon. Well, 9 Innings is ready to go with its new title, an MLB-accurate 2015 league schedule, and updated player rosters. I'm surprised EA didn't think of this re-labeling idea years ago. They could have saved tons of money on development for the cost of printing up some little stickers at Staples.
Quadropus Rampage, Free Ads are kind of a necessary evil at times, but most people don't actually like to watch them, except at that appointed time of the year when non-football fans will watch an hours-long game of football just to watch the commercials, of course. As such, the new update to Butterscotch Shenanigans' Quadropus Rampage has increased the time between the appearances of ads for all you folks who haven't Buttered Up. There are also bug fixes and some new gift bundles if you want to give the gift of anatomically impossible cephalopods to that special someone.
Overkill 3, Free Overkill 3 has picked up a pretty good following in the several months it's been out. The new update adds support for certain MFi controllers, a new endless mode where you have to defend a generator for as long as possible, and the ability to exchange your in-game cash for Overkill Medals at the new Medal Market.
Mr Jump, Free Wow, is this game impossible, or what? Well, it turns out that if you were playing on a non-Retina iPad, it actually might have been impossible before this update. Specifically, there was a bug that stopped you from finishing the fifth level. Well, that's dealt with now. Expect more levels and content for this game in the future.
Ultimate Robot Fighting, Free Imagine you've made a game about robots battling each other, and you have free license to create any sort of robot you want as long as it's vaguely humanoid in its construction. Now imagine that instead of coming up with an idea on your own, you build a time machine to visit my little sister when she was in elementary school to get her input. That's as likely an explanation as any for the addition of the latest robot in Ultimate Robot Fighting's roster, Double Duhh. Yes, that's 'Duhh' as in the sound that Moose Mason from Archie Comics makes. Well, okay.
Templar Infinite Crusade, $0.99 Templar Infinite Crusade is a deceptively fun infinite RPG battler that suffers from looking a bit like the dog's breakfast. The new update seeks to improve on that latter point, painstakingly adjusting almost all of the graphics, along with a bevy of other changes and fixes. The developer assures me this update is just the start of trying to improve the visuals, but it's a lot of work for one person. I can definitely understand that. If you're willing to give this one a try, I'm going to be giving out some promo codes on the @RPGReload Twitter account over the next day or so, courtesy of the developer.
式神の城 iOS, $5.99 Okay, so the title, some of the UI, and the patch notes are all in Japanese, but that won't stop shoot-em-up fans from buying and enjoying the classic Castle Of Shikigami on their iOS devices. What would stop them would be display glitches on their iPhone 6 Plus, something that has been fixed in this latest update. Those using iPod Touch devices will want to hold off on this update, as it seems that it causes crashes on that hardware.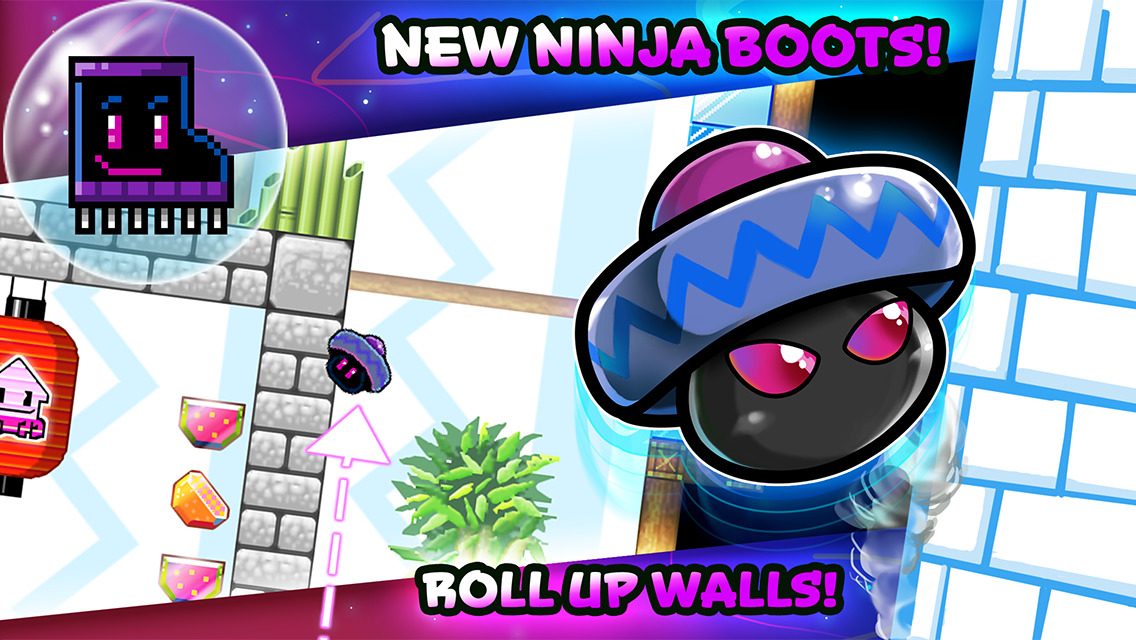 Bean Dreams, $2.99 Following up on the last update that commemorated Chinese New Year with an awesome goat buddy, Bean's next step is to become an assassin in the night. Beans and ninja might seem like an odd mix, but beans are actually a very important part of Japanese traditional cuisine. In fact, most Japanese desserts and sweets contain beans. Anyway, long story short, Bean can now climb walls, just as a real ninja would if placed in a similar situation. There are also a couple of new areas to play around in, and fancy-pants special effects for those who have Metal devices.
Sonic Dash Endless Runner Game, Free Blue streak speeds by, Sonic Dash updates! Vague notes, they didn't even try, Sonic Dash updates! Sonic, it now has more ads, Sonic, the UI's really bad! Sonic, Cream can be unlocked for a limited time, yes, for just a limited time, like three days' worth limited time!
Pinball Arcade Plus, $0.99 Farsight's classic pinball collection grows by one with the addition of the 1988 Williams machine Cyclone. Designed by Barry Oursler, the man behind Gorgar and PIN-BOT, Cyclone is a fairly fun table that had a pretty big production run. There's a pretty good chance you saw or played this one if you were haunting your local arcade in the late 1980s. Like all the other Season Four tables, this one costs $4.99. This update also includes some bug fixes for Addams Family, so consider that another cup of water drained from the lake of bugs that Pinball Arcade sits at the bottom of.
Siralim (RPG / Roguelike), Free Siralim just had its big 2.0 update a few weeks ago, but there's no stopping the RPG train with this one. As ever, the new update has a bunch of fixes, changes, and tweaks. You can check out the full list at the Siralim website forums, but the highlights include rebalanced level scaling for enemies, a massive overhaul of abilities, and some new items.
That about wraps it up for last week's significant updates. I'm sure I've missed some, though, so please feel free to comment below and let everyone know if you think something should be mentioned. As usual, major updates will likely get their own news stories throughout this week, and I'll be back next Monday to summarize and fill in the blanks. Have a great week!