If you're some kind of touchscreen-tapping iron man and you made it through the first 12 levels of brutally-hard platformer Mr Jump (Free), then get ready for another dozen levels arriving at the end of the month.
Not ones to rest on their laurels, developers 1Button have told Touch Arcade that they're set to release a major expansion pack, doubling the number of levels in the original game, with each new level featuring a new song and a new environment. They're also promising "a new power that will twist the gameplay", but they're not saying any more about that just yet. Hopefully it's a jetpack. A jetpack would help.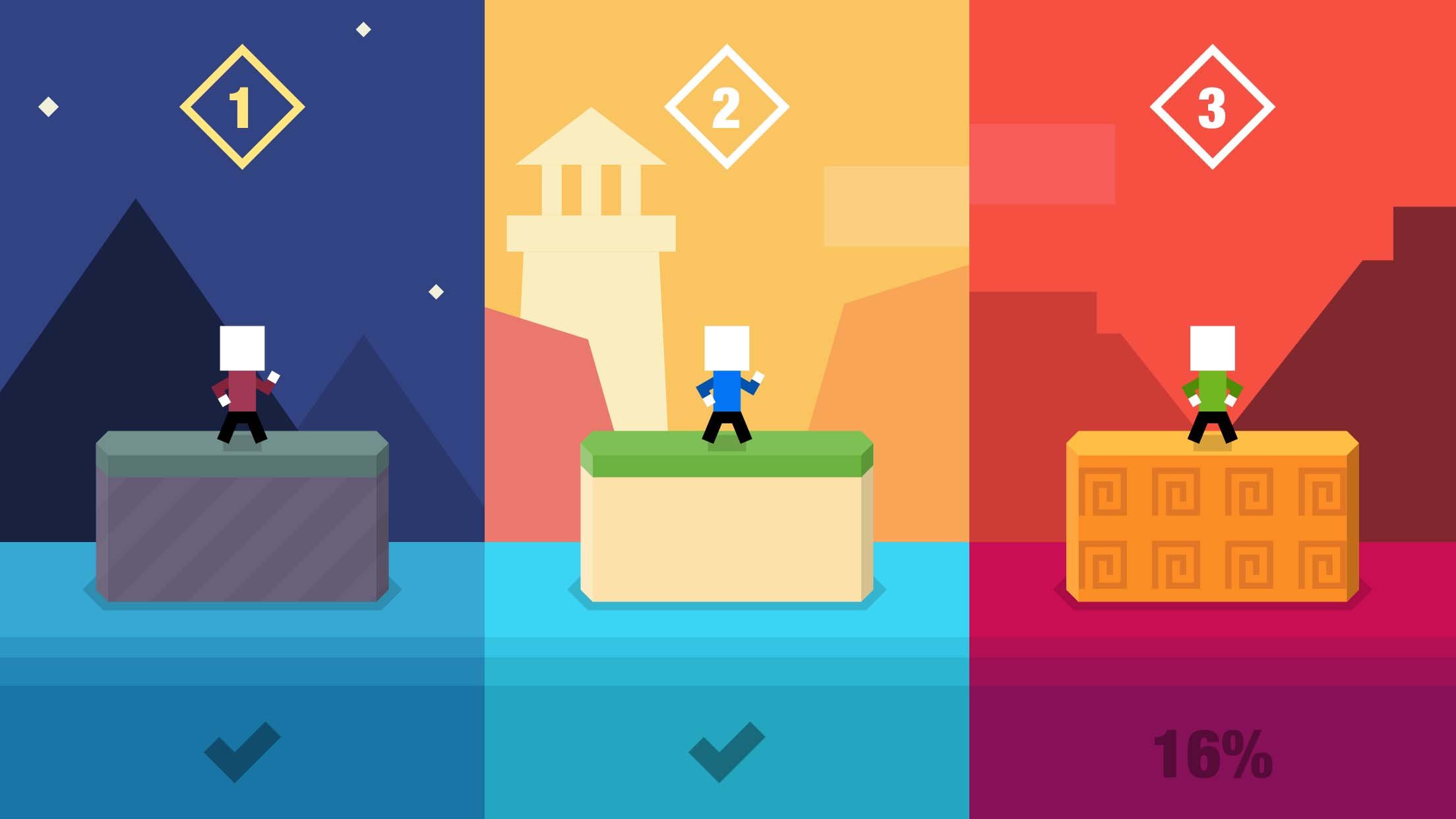 To unlock the new world, players will have to get at least as far as level 3 in the first world, which they can do either through skill and persistence, or by in-app-purchasing an unlock key.
Mr Jump has been one of the big success stories of the year so far. It dominated the download charts, holding the #1 spot in most countries for over a week. The game has just hit a whopping 10 million downloads, with players gritting their teeth through 38 billion jumps and dying 750 million times.