Since we were busy with GDC last week, we didn't end up posting a best games roundup… But, to be fair, we didn't post many game reviews either. So, this week is a collection of the last two weeks worth of game reviews. Like an extra-value two-fer'. Again, these are games we reviewed in the last two weeks, not games that necessarily were released in the last two weeks. It trips people up every week, but until we've got a Maglor cat explaining it, I'm going to keep mentioning it.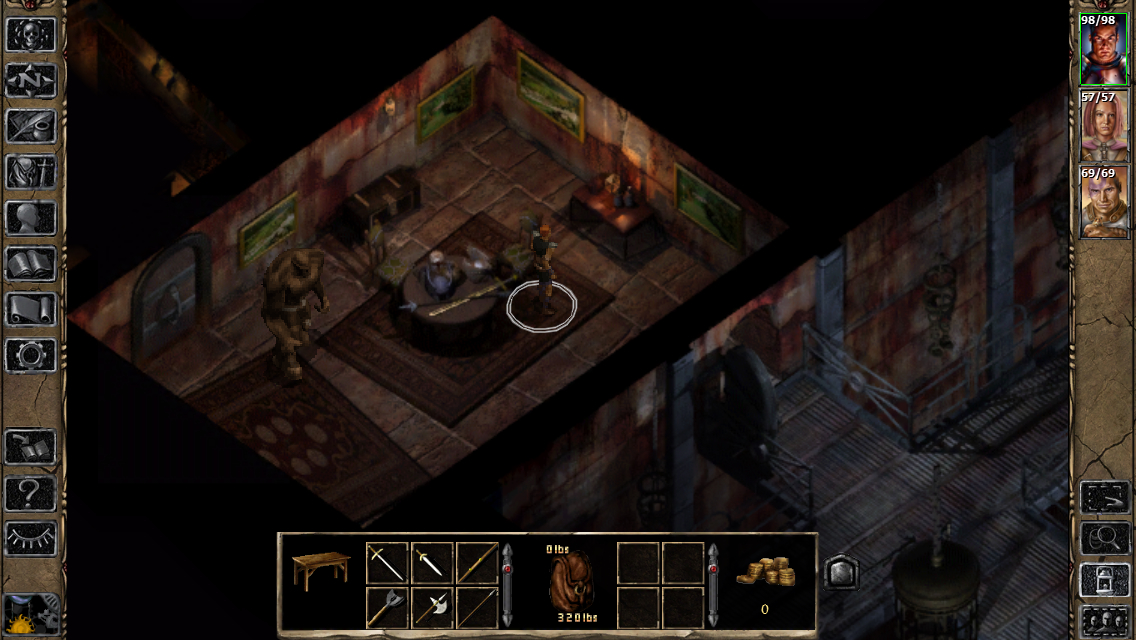 Baldur's Gate II: EE, $9.99 [Review] – Okay, yes, this is a pretty late review of Baldur's Gate 2: Enhanced Edition ($9.99). The game initially released on iPad about a year ago, and we didn't do a write-up of it for various reasons. There are plenty of reviews of the original Baldur's Gate 2: Shadows Of Amn out there, and given the existence of the first game's Enhanced Edition, we sort of assumed there wasn't much demand for one of our own. With the game's recent update that moves it to being a universal app, we've had a lot of requests from readers for a review of the game. Well, I guess we had that one wrong, but nobody's perfect, right? With that explanation out of the way, let's break down this port of one of the all-time greats of the genre.
Blokshot Revolution, Free [Review] – Whether by serendipity or deliberate choice, Blokshot Revolution (Free) feels very much like a marriage of two retro revivals. Like Arkanoid, your goal is to launch a projectile from the bottom of the screen to hit blocks above you, removing them from the field. You have to pay careful attention to angles and how your shots will rebound if you want to rack up a nice score. There are some big differences, though. Critically, the blocks aren't stationary. They descend, slowly at first, but more quickly as you go on, and as in Space Invaders, if one of them touches the bottom of the screen, you're finished. Furthermore, you don't control a paddle that moves back and forth along the bottom. Instead, you operate a sort of trebuchet that catapults a shot when you touch and release the screen. As it can't move around, your ability to hit the incoming objects depends entirely on timing your shots so that they'll fire at the desired angle.
Flop Rocket, Free [Review] – It's always a tricky task to make a game that's challenging without being frustrating. It's a fine line between making a game that puts up a stiff resistance while still being something that the player should want to come back to again and again. Thankfully, Flop Rocket (Free) manages to find this balance. This cave-flyer is very difficult, and tasks players with a very difficult objective to strive toward, but that's part of the point: there's an objective.
Card Crawl, Free [Review] – Card games are extremely difficult to make, in my estimation: the game has to provide a rigid set of rules, while having to deal with randomness in a way that feels fair while reveling in the entropy that comes from not knowing what's next. I don't know if Card Crawl (Free) ever completely succeeds in that respect in terms of fairness with the randomness. But it does an excellent enough job otherwise at making a game that's super-fun with an interesting set of rules that I struggle to put this one down.
Additionally, we reviewed a few other games this week. As always, you can dig into all of our reviews by clicking here. Alternatively, you can hit up specific scores by using these links: