Hello everyone, and welcome to the week! It's time once again for our look back at the noteworthy updates of the last seven days. Who likes free-to-play games? Whoa, don't all raise your hands at once! Lots of updates this week, especially for the big free-to-play hits, but some nice ones for smaller titles, too. Of course, you can keep an eye out for updates yourself using AppShopper Social (Free), the watchlist in the TouchArcade App (Free), or by participating in the TouchArcade forums, but this weekly summary is here to fill in the things you might have missed. Let's dig in!
NBA 2K15 ($7.99) has had a bumpy road since release, with 2K Sports still working hard to turn it around. The latest update is a big one, with the main addition being the highly-requested season mode. There's also a new blacktop mode, alley-oop controls, and several other tweaks and additions.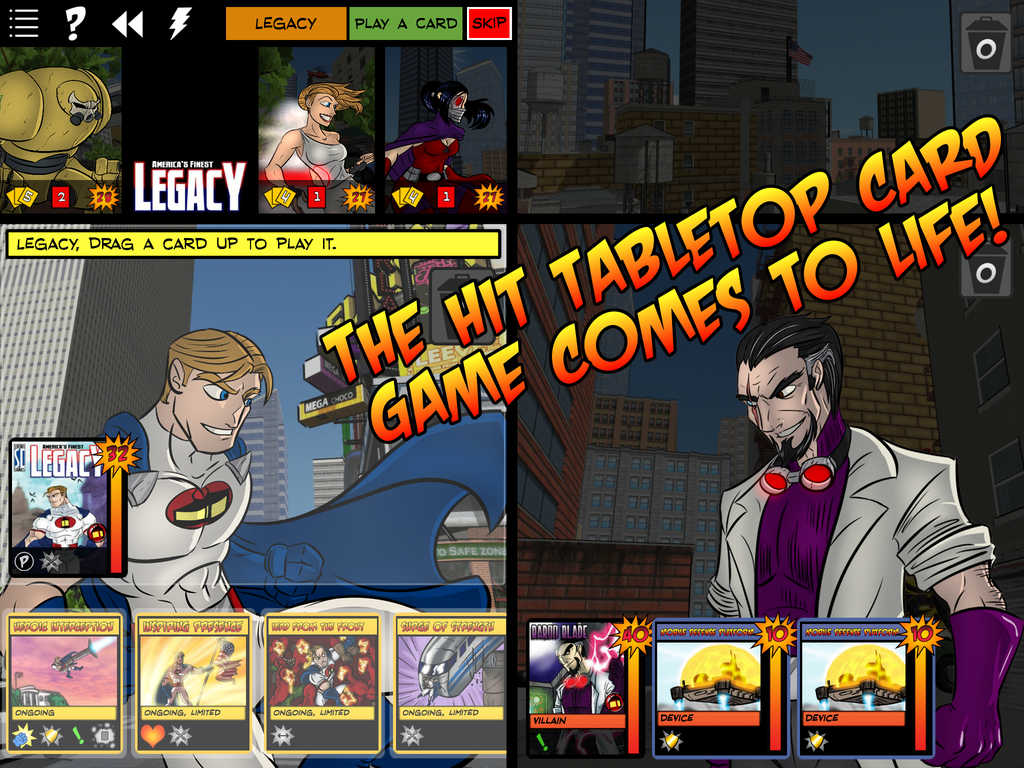 Sentinels Of The Multiverse ($0.99) adds a couple of DLC options for its upcoming expansions. For those looking to drop some money up-front, the Season Pass 1 will get you the first 4 expansions and 3 Mini-Packs as they become available. The first Mini-Pack is up as its own IAP, and includes Unity, Ambuscade, and Silver Gulch 1883. There are also a number of improvements and fixes including musical themes for the villains when they beat the heroes.
Hero Siege ($2.99) has been updated to work with iOS 8. There are also promises of lots of new stuff, but I can neither confirm nor deny that. Those running older hardware might want to be wary of this update, as people are reporting some serious crashes and slowdown post-patch.
WWE Immortals (Free) launched with a few bugs that could make the Undertaker look like the Brooklyn Brawler. The invisible hands of Triple-H knocking other superstars down, Brock Lesnar completely no-selling special moves, and Roman Reigns refusing to leave when it's Daniel Bryan's turn in the spotlight – it was all just a bit too real, you know? Luckily, things have been hammered out and everyone can now have a nice day.
Tap Titans (Free) has a small update, but it's a goodie. There's a new daily dungeon, cloud support, and a whole bunch of new languages so that people all around the world can join hands as they mash their screen like they're trying to smash a hyperactive ant.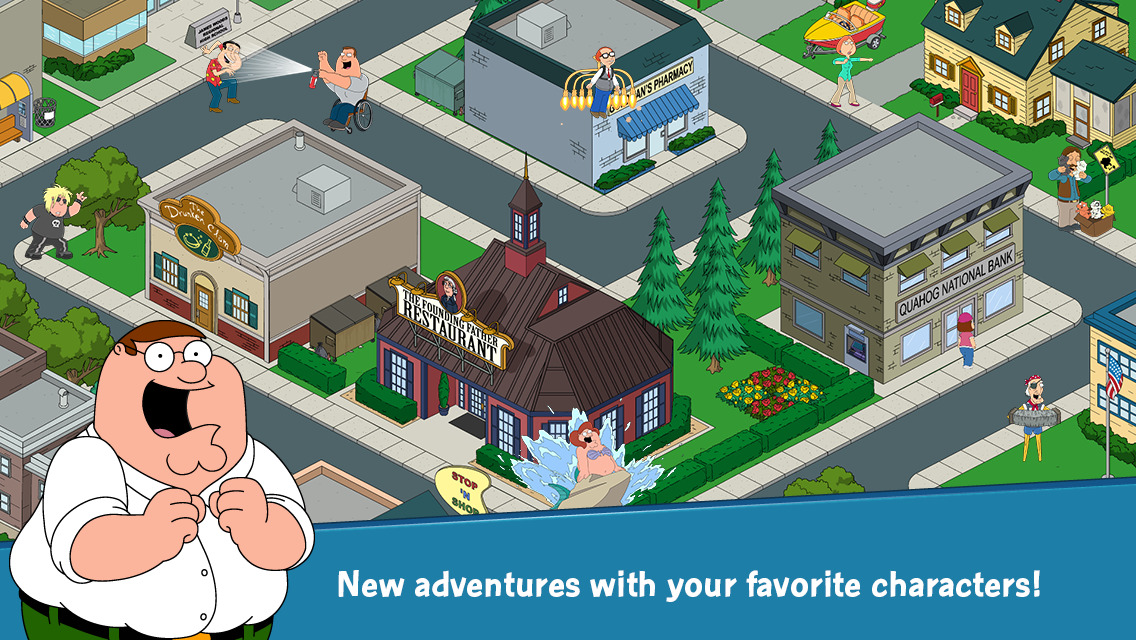 Family Guy: The Quest For Stuff (Free) is in full Valentine's Day fever. There's a new Valentine's Day mini-game where prizes await you for both setting couples up or breaking them apart. This event is getting a mixed reaction from players, but I at least give them credit for trying something new here.
Oquonie ($1.99) has an update that lets you get a fresh view on the puzzles. You can now play the game in landscape orientation, which should please iPad players. The developer also took this opportunity to fix a couple of bugs.
Pet Rescue Saga (Free) now has the pets taking a trip to Camelot for 15 new levels. Frankly, I'll be disappointed if these new levels don't contain the following names: Arfur, Murrlin, and Excalibird. Not that I'll be hitting level 823 anytime soon, mind you.
Bubble Witch 2 Saga (Free) has 20 new levels that see Stella walking through a fine pink mist to the Beloved Bridge. I think this is a Valentine's update? Stella seems to be getting awfully close with her cat in the new icon, and has a certain look in her eyes. I don't know, you guys. This King stuff gets pretty dark at times.
Boom Beach (Free) adds a new unit, the Scorcher. Guess what it does? No, it doesn't knit sweaters! Why would you even guess that? What's wrong with you? This update also brings tweaks to the Grenadier and a few other balance changes. You can also find new wildlife on your island, and villagers now come in both genders. That's great news for the male villagers, right?
Farm Heroes Saga (Free) now has 835 levels, which means it has caught up to many older games in King's library in a much shorter span of time. That's not surprising, because it was just here last week with new levels, and now here it is again with another 15 levels. Penguins are the theme this time around. I'm not even going to try guessing what penguins and farms have to do with each other.
Trials Frontier (Free) might seem like an unlikely candidate for a Valentine's Day update, but here it is. The Terracotta Rider has arrived, and with him comes 40 different tracks in the Experts Only quest line. If you can make it through them all, you'll get an interesting surprise on the final track. Gifting has been expanded upon, and now you can get a squirrel outfit to wear by taking part in it. Pair that with the new Heartbreaker paintjob and you'll have the ultimate combo for any fine dinner party.
Angry Birds Seasons (Free) continues with its odd pairing with the NBA. There are 15 new NBA All-Star levels and a new golden egg level to play through in this free update. It's really weird and I for one call for more rigorous dedication to the established canon of the Angry Birds universe. Star Wars and Transformers are one thing, but LeBron? The line must be drawn here, no farther.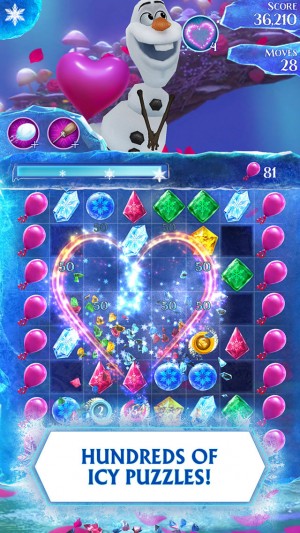 Frozen Free Fall (Free) may just be a Frozen-themed Candy Crush, but the popularity of both of those things means this one has been a serious long-running hit. The new update adds 30 new levels and a new power-up that allows you to melt ice crystals with Olaf's warm heart. I know, there's a logic problem in there, but you're just going to have to let it go.
Zaccaria Pinball (Free) gets some important bug fixes for five of its tables and adds a new table, Circus, available for $1.99. They've also updated the physics engine and made another tweak to the launcher. The library on this one is filling out nicely.
Real Steel ($0.99) adds a new robot, and it's the craziest thing I've seen this side of Marvel's NFL Superpro. Its name is TouchDown and, well, it's a football player robot. Along with TouchDown comes a reward-packed TouchDown challenge, and new one-on-one multiplayer battles via Bluetooth. A robot probably would have done a running play, just throwing that out there.
DragonVale (Free) joins the Valentine's crowd with its Gathering of Roses event. Basically, collect roses to earn a reward, and if you find Gardenia in your park, you get extra roses. What does this have to do with dragons? Everything. Everything.
99 Bricks Wizard Academy (Free) is an awesome game and if you disagree, I will fight you. Metaphorically. There's a new spell as of the latest update that allows you to zap rival wizards before they can mess up all your hard work. This game is now free to play, with an IAP to remove the ads if you want. There's no reason not to try it!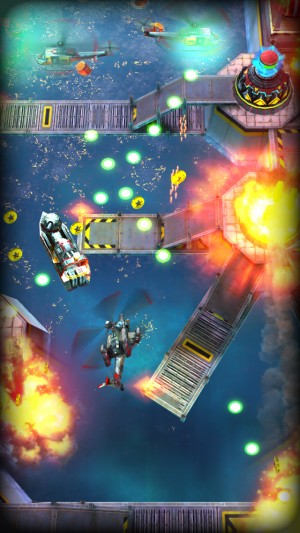 Heli Hell (Free) is a really weird game. You have to expect that to an extent when it sells itself with an expired meme. Anyway, if you've enjoyed getting to the chopper in this game before, you'll have lots of fun going through the 15 new levels. There are also more enemies and two new American helicopters.
Despicable Me: Minion Rush (Free) is showing the love with its new update. You have to help Dr. Nefario with his plans for Gru and Lucy's wedding party by collecting flowers and preparing the cake. There's a new skateboard mini-game that allows you to perform tricks and grind on rails, and of course, Cupid Minion is back on the scene.
CSR Racing (Free) is a confusing game to me. It says racing in the title, but there isn't much actual racing in the game. Well, even with its incongruous name, it's still a very popular game, and its latest update adds more for its fans to love. There are over 150 new events, new challenges where you can win newly-added cars like the Lotus Evora GTC, the Aston Martin Vantage V12S, and the exclusive McLaren P1 GTR.
Star Wars: Commander (Free) lets you join the darker side in its new update, whether you're with the Rebels or the Empire. You can now trade in contraband with Jabba and his goons to earn some extra rewards. Also on the new and nefarious side of things are traps. You can now defend your base with traps that will trigger starship strikes if any fool is stupid enough to trip them. The Rebels get X-Wings and Y-Wings, while the Empire gets TIE Fighters and TIE Bombers.
Tiny Realms (Free) now lets you redesign your realm with a new quick and easy editing tool. You can even save three different layouts and switch between them at the tap of a button, which should help you plan even more cool new strategies. There are also some new options for replenishing your spells more quickly and instantly re-recruiting units, but it'll cost you some crystals to take advantage of them.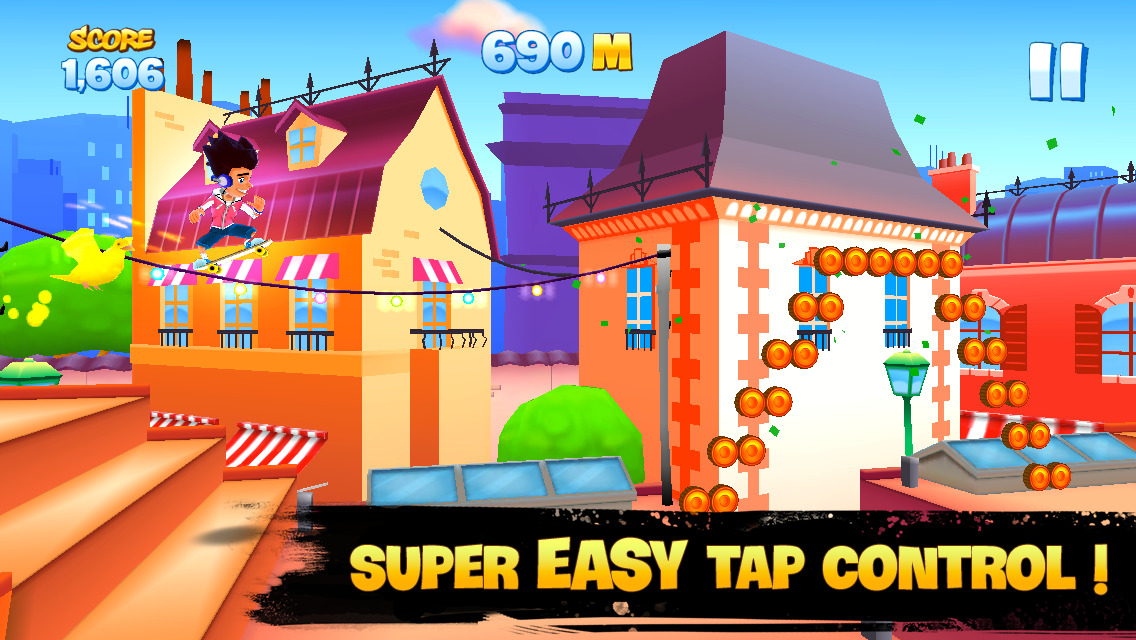 Skyline Skaters (Free) hits Paris as the next stop in its world tour. In addition to the skylines, you can also skate on the streets of Paris, enjoying all the romantic cafes and lovely shops. Well, as much as you can enjoy them by simply traveling past them, anyway. There are also three new costumes to collect.
Crossy Road (Free) offers up more new characters, this time to celebrate the Chinese New Year. With the updates coming as frequently as they have been on this game, it's easy to see why the hottest new answer to the question of life, the universe, and everything is "just make Crossy Road, geez."
Lowlander ($1.99) keeps on working hard to cut back on some of its initial difficulty. The biggest change with this version is that food will be consumed more slowly in towns, making it a little closer to the Ultima games where food wasn't consumed at all in towns. Enemies are easier to spot on your mini-map now that they appear red instead of white, and several little bugs that players had found have been fixed.
Spider-Man Unlimited (Free) earns the coveted "Most New Spider-Mans" award this week, and that's no small feat. The latest update adds the next several Spiders set to join the game, starting with that attempted usurper of Mayday's rightful super hero name, Anya. There's also an awesome and difficult new subway area, two new bosses that are unfortunately more Inheritors and not Sinister Six members, and a lot of bug fixes. Still no new issue yet, but hey, spiffy new Kaine Scarlet icon, so that's something.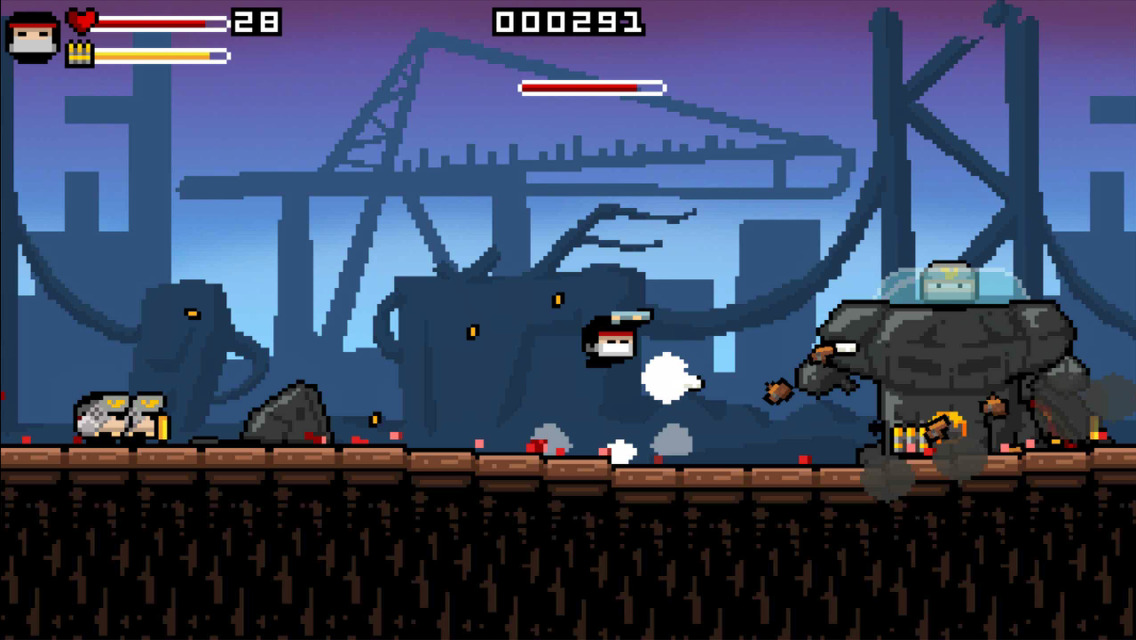 Gunslugs 2 ($1.99) gets a lighter update this time around, with a few fixes and some new stats connected to the daily challenge mode added recently. It also has a new icon that's less pixelicious Mr. T and more high-resolution Mr. T. I pity the fool that passed on the game due to the previous pixelated icon!
Adventure To Fate: Battle Arena (Free) was a pretty friendly free-to-play game to begin with, but it keeps getting friendlier with each update. This time around, there are new perks for those who buy the IAP to remove the ads from the game. You'll now get boosted materials and gems if you've paid the ads away, and replaying previously cleared levels won't cost any gems at all. I gave this game high marks in its original form, and I'd score it even better now. Go for it if you haven't already.
Star Traders 4X Empires Elite ($4.99) finishes out today's list with a big list of its own. The big additions here are new tech tree options and a whole lot of balance fixes. There are also a few improvements to animations and the UI.
That about wraps it up for last week's significant updates. I'm sure I've missed some, though, so please feel free to comment below and let everyone know if you think something should be mentioned. As usual, major updates will likely get their own news stories throughout this week, and I'll be back next Monday to summarize and fill in the blanks. Have a great week!