Hello everyone, and welcome to the week! It's time once again for our look back at the noteworthy updates of the last seven days. It's another full week this time, with plenty of big and little titles in the mix. Of course, you can keep an eye out for updates yourself using AppShopper Social (Free), the watchlist in the TouchArcade App (Free), or by participating in the TouchArcade forums, but this weekly summary is here to fill in the things you might have missed. Let's dig in!
.Matrixx ($0.99) from TouchArcade forum-favorite Quantum Sheep leads the charge today, going from iPad-only to universal. Along with that fairly major update, there is now an adjustable grid strength of up to 11 (heh), an option to make the power-ups stand out a little better, and fixes and additions to its achievements. It's a simple game in concept, but plenty of fun.
Doug Dug. (Free) has a whole mess of changes in its new update. Generally speaking, they make the helmet item more useful and tweak things to make the game a little easier to play. I don't know if I dig that direction or not, but it should please anyone who feels like they've reached a score plateau, I suppose.
Star Nomad Elite ($1.99) gets a few more adjustments to help with its gameplay balance along with a few very important bug fixes. You can now reset your faction standing more frequently, and at a lower cost to boot, and one of the ships had its price set to its proper point. Nice to see this coming together bit by bit.
Pyramid Solitaire Saga (Free) continues to layer on its fascinating story with its new episode of 20 levels. It's like watching National Treasure 2, except you have to pause every 30 seconds to do a bunch of aggravating solitaire puzzles. It feels like we just hit a cliffhanger, with some crazy propellers shooting wind that threatens to knock Helena and company off of the treacherous spiral staircase they're descending. What will happen next? Solitaire. Solitaire will happen next.
Lionheart Tactics (Free) adds a new class, the Poisoner, and a new dungeon, the Poisoner's Lair, in its latest version. One can only make vague guesses at what her special abilities might entail. There are also some bug fixes and a couple of balance tweaks.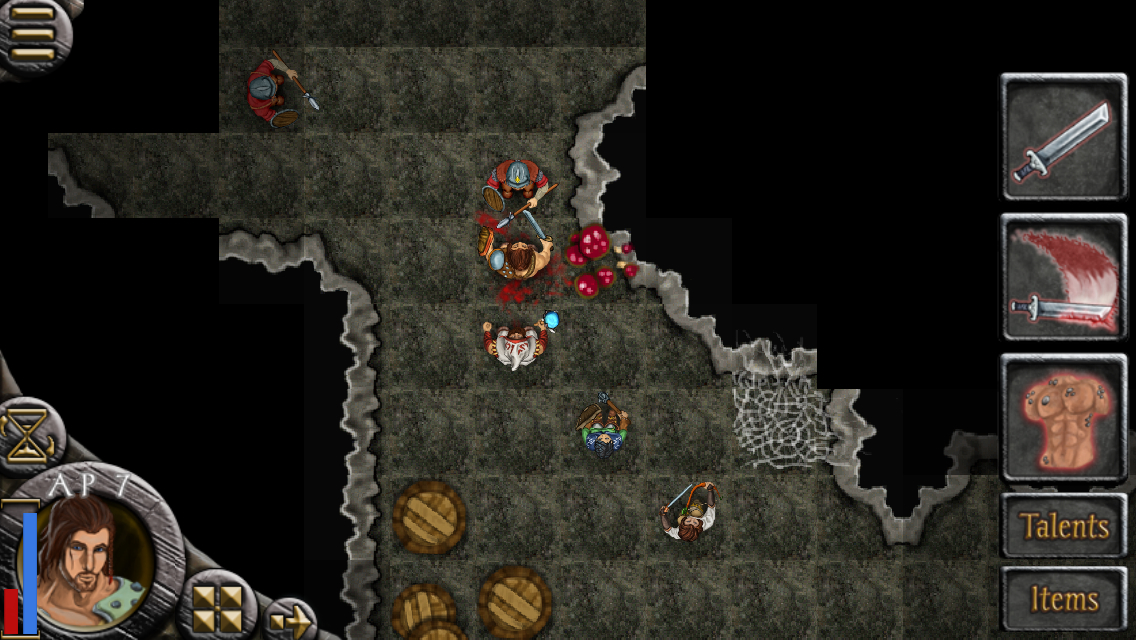 Heroes Of Steel (Free) updates with mostly small fixes and improvements this time around. Some typos have been dealt with, some bugs have been stepped on, and some visual elements have been adjusted.
Mucho Party (Free)'s developer GlobZ may have released a new game last week, but the party continues anyway. It's the first Valentine's update we've covered in Update Mondays, doing the usual reskin and adding two new games to bring the total to 37. I'm not sure if my image of Valentine's Day includes huddling over my iPad with Mrs. Musgrave, but February 13th is fair game!
Battle Bears Gold (Free) has a couple of new weapons, including a drain field and a bow. I haven't played this, but just looking at some screenshots, I'm not sure a bow and arrow would be my weapon of choice against heavily-armored, gun-toting ursines. I mean, realistically, my weapon would probably be soiling my pants.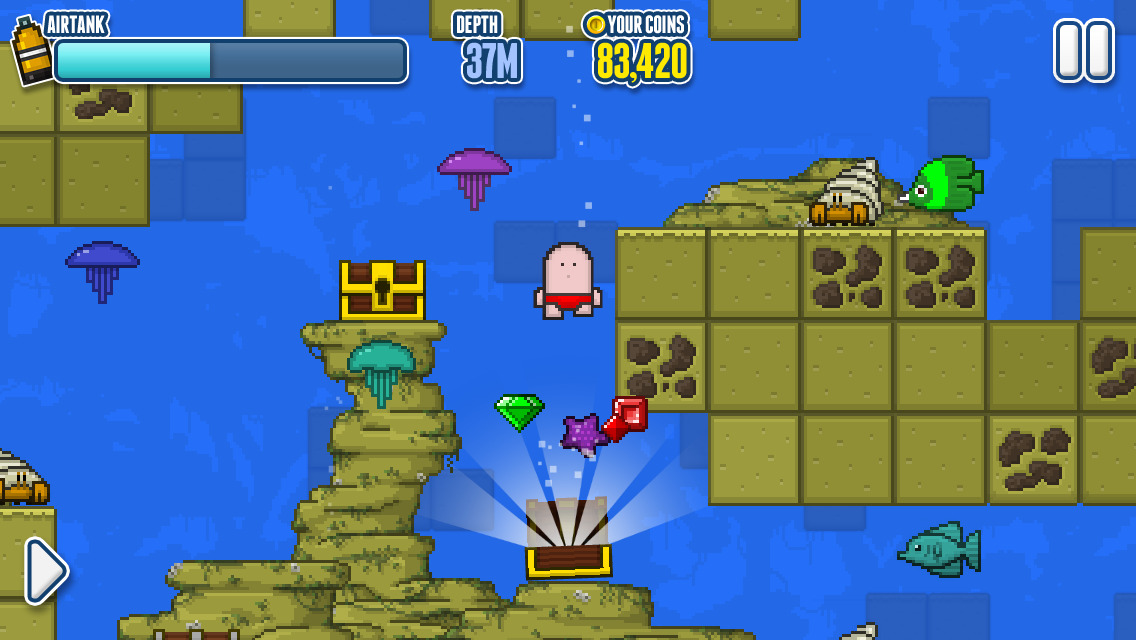 Deep Loot (Free) has a whole bunch of new content including seven new collections, seven new suits, and five new ships, along with tons of new missions and locations. You can now sell your completed collections for coins or rank them up. While the developer was at it, they fixed a whole lot of bugs, too. Good stuff!
Dwelp (Free) is a unique and enjoyable puzzle game where you have to connect the dots, without connecting them in such a way that you can't connect other dots. Puzzle games are really hard to explain in brief. The important thing is that Dwelp now has 20 new puzzles that you can play for free just by updating.
Bubble Witch 2 Saga (Free) also tries to tell a story around its updates, but I think it would be confusing to run multiple narratives in this column. We'll just have to leave it at the fact that there are 20 new levels of bubble-bouncing and cursing at the random number generator. Magical!
Call Of Duty Heroes (Free) gets a pretty big update this time, leading with the appearance of a new elite hero: Ghost. There's also a new base edit mode, some new avatars, balance adjustments, and the most important addition by far, a Canadian flag decoration for your base. Also Russian, Brazilian, and New Zealand flags, but do those flags have a maple leaf on them? Heck no!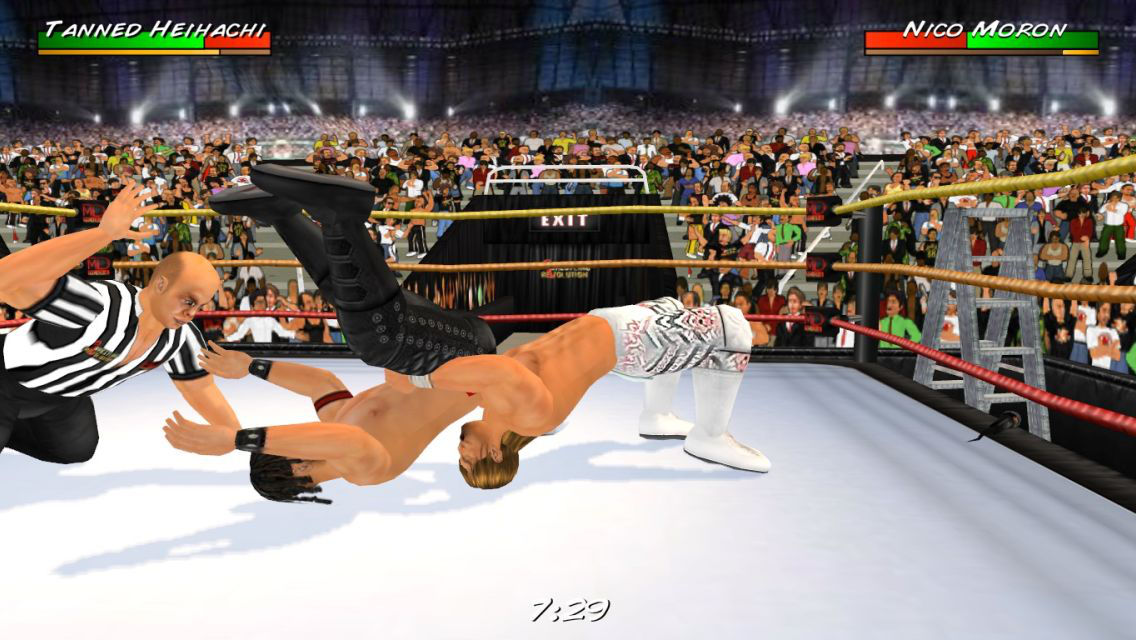 Wrestling Revolution 3D (Free) gets dirty with its latest update. Now you can distract the refs, by knocking them off their feet or blinding them, so that they won't see your illegal tricks. How you do that without getting a DQ is going to take some lateral thinking. That, or you could just whack them from behind with the new weapon, the hammer. There are also several new moves that will help you make your totally original custom wrestlers more closely resemble the one in your imagination who has no resemblance to any real human being, living or dead, I'm sure.
Geometry Dash ($1.99) has been getting pretty steady updates since its release and subsequent exploding popularity. The newest update adds a new performance option for players on older hardware, group features for the level editor, a new cap of 20,000 maximum objects, and some good old-fashioned bug-squashing.
Band Stars (Free) is featuring a special tie-in for the debut of American Idol's 14th (!) season. To start with, there are six new characters that the description says are "inspired by the thousands of Idol hopefuls". Hmm, that could be awful. There's a new recording studio to go along with them, some new instrument skins, and new American Idol challenges.
Platform Panic (Free) has one of my favorite icons. I mean, it's clearly Kobun/Servbot from Mega Man Legends, right? Ah, what a great game. This game is pretty great, too, especially now that every character has their own special ability. That means the coins matter now, so have fun unlocking everyone!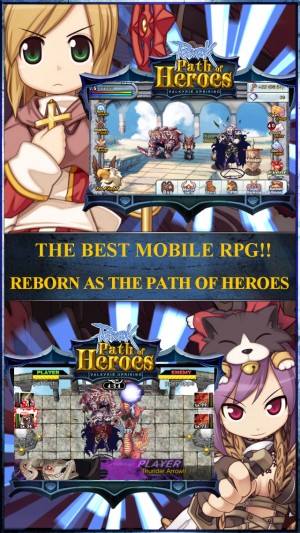 Ragnarok: Path Of Heroes (Free) is our other early Valentine update this week, adding some new items and a special Valentine's Day event. This is also not an especially wise way to spend Valentine's Day with your special someone, unless they also really like Ragnarok Online. Hey, I know some couples like that, albeit with a different online game.
Frontline: The Longest Day ($2.99) is a pretty cool game at its core, but it certainly has its fair share of issues. Some of them have been addressed with this update. Specifically, the game actually shows you how to play now, many of the worst bugs have been rooted out, airstrikes have been nerfed a bit, and the AI isn't quite as easy to bait now. If it turned you off before, you might want to give it another whirl now to see if your feelings have changed.
Tetris Blitz (Free) adds a new power-up called the Dragon Tail that rewards you for playing chicken by giving you a higher score when you use it on taller structures. In my day, the chance to launch a few back-to-back Tetrises was enough of a reward. I'll be in the front yard shaking my fist at youngsters if you guys need me.
Crazy Taxi: City Rush (Free) asks a simple question with its newest addition: have you ever wanted to drive a taxi at night? If your answer was "yeah-yeah-yeah-yeah-YEAH", then you might want to hit the update button on City Rush. Also, please reflect on how quickly you answered that question in the positive. Taxi driving is already a pretty dangerous job, and it's even more dangerous at night. I recommend Crazy Furniture Salesperson or Crazy Filing Clerk.
Mini Motor Racing WRT (Free) has a bunch of stuff in its latest update. There are two new cars from Takara TOMY's ChoroQ line of pull-back toys, several UI improvements, streamlined tutorials, and a ton of bug fixes. I didn't realize this game had ChoroQ cars in it. My son loves those things, and come to think of it, so did my cat. Coincidence? All signs point to 'probably'.
Fat Princess: Piece Of Cake (Free) is arguably the finest iOS game that gives you a free PS3 game for playing it. Arguably. There's now a new region called the Desert Of Doom, two new hero ranks, and a daily spin that rewards you with fabulous prizes. None of those prizes are another free game, though, sorry.
Real Racing 3 (Free) is soon to celebrate its second anniversary, and it's doing so in style. First of all, there's a new manufacturer, Spadaconcept, joining the ranks with two new cars. Second, EA is teasing a new vehicle from a prestigious manufacturer. Finally, there are over 100 new events and even some special gifts on the way. I know this game made a lot of people angry, but you have to admit, for a free racer, it sure is quite the package these days.
Pet Rescue Saga (Free) also has a story with each update, but it's not very coherent and it stars those ghastly glass-eyed creatures. The bottom line is 15 new stages with an icy theme, bringing the total up to 822. I think it might be time to admit we've failed in rescuing these pets and put an end to this horrifying saga. I won't look down on you if you do, and I'd defend you to anyone who acted otherwise. No one dast blame this man.
Turbo Dismount (Free) gets the rather significant update of manual steering in every level. There are also improved cop cars in the Mall Chase, a special seasonal head, and a new character bundle that is free with any purchase. It's not just fun, it's educational!
Farm Heroes Saga (Free) gets the usual level update, 15 stages big this time, and a new feature caled Farm Club Companions. These companions all have special abilities you can use to help you clear difficult stages. I haven't played around with them yet, so I don't know what strings, if any, are attached, but I'm always happy to see things to help the player out in King's rather tough games.
Adventure To Fate: Battle Arena (Free) was already an incredibly generous free-to-play game, but its first update makes it even better. There are numerous improvements to the UI, including being able to view detailed stats in-battle and the ability to compare shop items to what you have equipped. There are also two new IAPs, one of which allows you to turn off all the ads forever for $0.99, and another that doubles all the Fate gems you earn for $1.99, helping you quickly unlock other races, classes, and professions. Some bug fixes round out the package nicely. A very well-done update.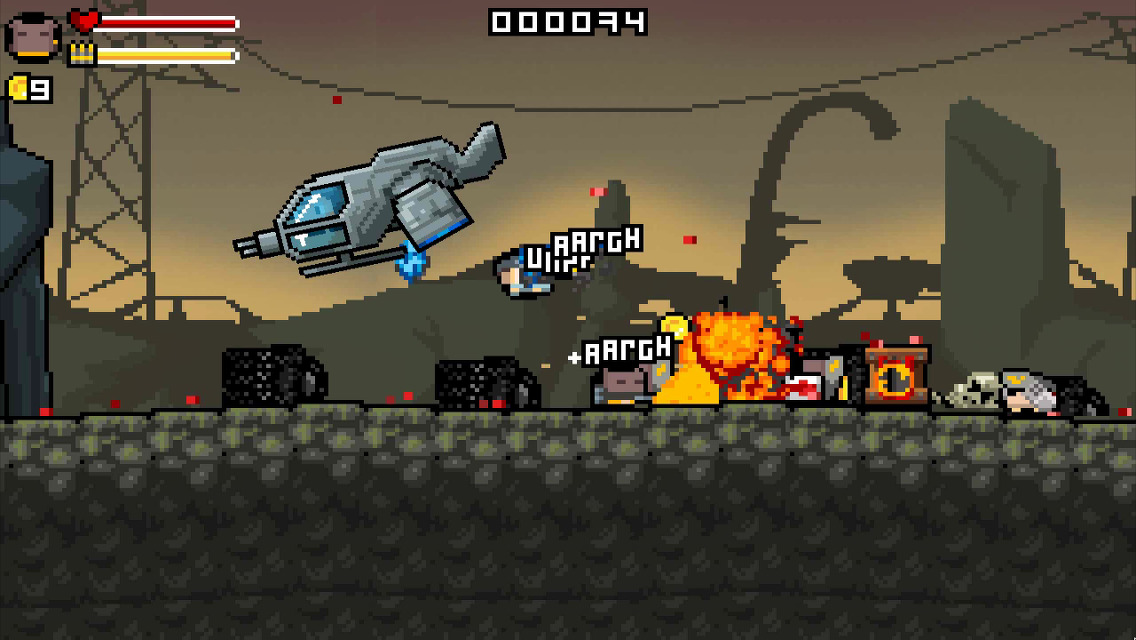 Gunslugs 2 ($2.99) had a bit of a controversy this week over some funny business with some mild pixelated gore in one of its screenshots, but it seems like it's all been sorted now. The new update adds a daily challenge mode and makes arcade mode easier to unlock. I'll shoot to that!
Lowlander ($1.99) is a really good retro-style RPG for those of you with fond memories of Ultima. It may have hewed a bit too close to old-school Ultima for some, however, with some people reporting they were dying of starvation before they could find the first town. That shouldn't happen anymore, as the beginning of the game has been made a little bit easier.
That about wraps it up for last week's significant updates. I'm sure I've missed some, though, so please feel free to comment below and let everyone know if you think something should be mentioned. As usual, major updates will likely get their own news stories throughout this week, and I'll be back next Monday to summarize and fill in the blanks. Have a great week!