Crossy Road (Free), the popular and profitable endless arcade game from Hipster Whale, has just received a new content update adding in three new characters to celebrate Chinese New Year, which is coming up on February 19th. You may recall that since its launch last November, Crossy Road received several new characters in an update in December, and a whopping 16 Australian-themed characters in an update just last month. Now here we are just starting out in February and we've already got yet another character update. Hey, I'm not complaining at all! In fact this falls right in line with Hipster Whale's aspirations of adding new characters to the game monthly. So what are the new characters? Well, let's start off with Fortune Chicken, who for a limited time is unlockable for free.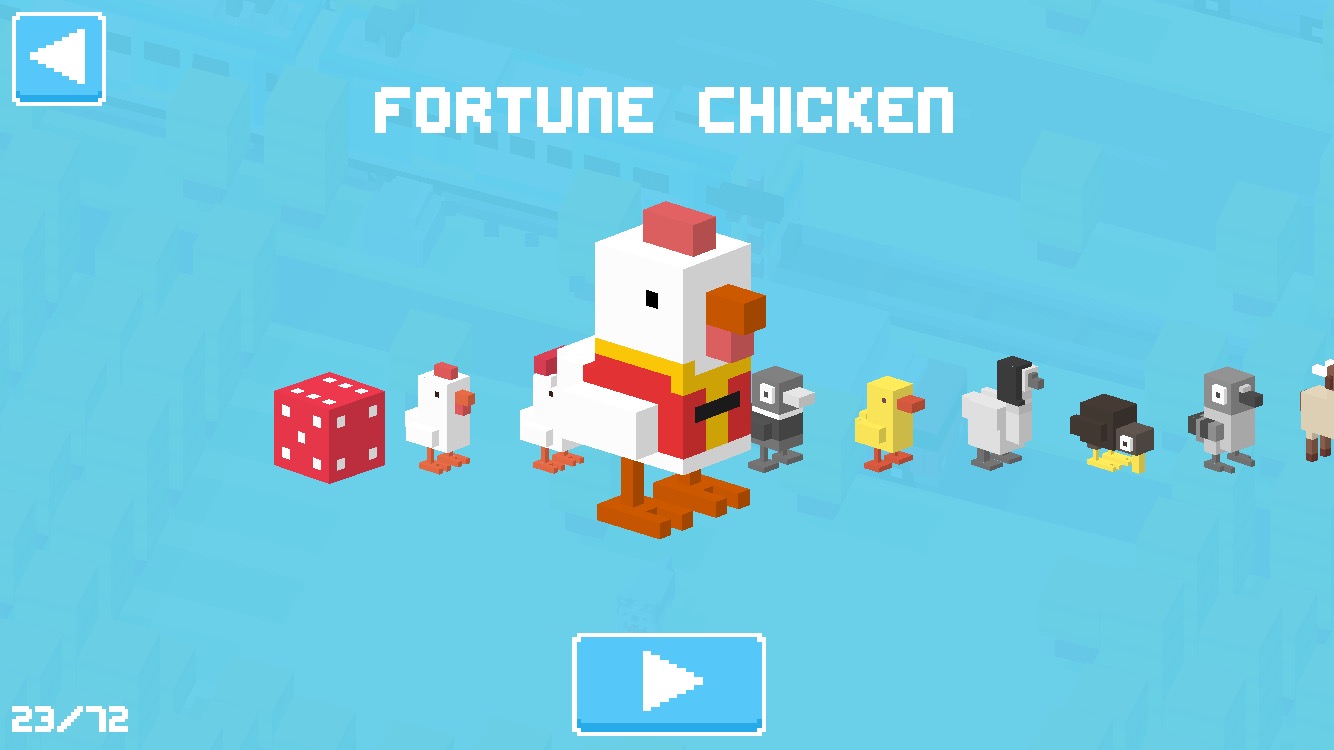 Fortune Chicken is the latest addition to the game's lineup of chickens, and accompanying him/her is the next new character, a dragon named simply XI. As with most other characters in Crossy Road, playing as either new character introduces a few neat visual flourishes to the game. Every so often you'll come across a firework that will blast into the sky and explode, or a paper lantern which will slowly rise up and float away. There are also pagodas and various other Chinese-themed decorations littering the landscape. Additionally, there are tiny red tickets you can collect with the Chinese yuan symbol on them, and it appears that if you collect enough of them you'll be able to unlock the third character in the game, which is a mystery character. If you aren't worried about spoilers, that third mystery character has been revealed in our forums.
So if you're a Crossy Road fan be sure to grab this latest update and set out to collect the three new characters, and I'm sure we'll be seeing plenty more new characters in the months and–dare I say–years to come.