Hello everyone, and welcome to the week! It's time once again for our look back at the noteworthy updates of the last seven days. Last week was the last chance for apps to update before the holiday freeze, and as with every year, that means there's a giant, huge, "why am I doing this" pile of updates to go over. Of course, you can keep an eye out for updates yourself using AppShopper Social (Free), the watchlist in the TouchArcade App (Free), or by participating in the TouchArcade forums, but this weekly summary is here to fill in the things you might have missed. Let's dig in!
Spirit Stones (Free) is a fun puzzle/collecting game with some very, uh, interesting artwork for its characters. The new update adds a level-specific daily dungeon, daily missions and achievements, and new characters and items.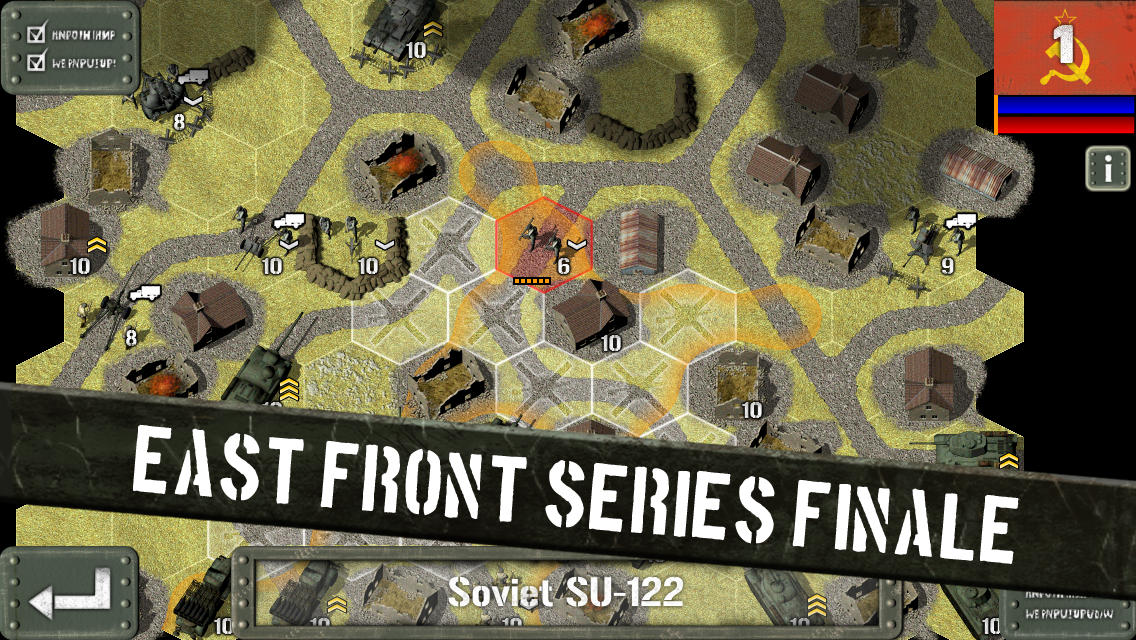 Tank Battle: East Front 1945 ($1.99) has a new campaign you can buy via IAP for $1.99 called "Last Stand". If you like what Hunted Cow does with their strategy games, it's a nice little topper for their Tank Battle: East Front series.
Stickman Ice Hockey (Free) is a fun enough hockey game, but the goalies are really, really terrible. Like, Andre Racicot terrible. The latest update tries to fix that problem, while also squashing a bug with the World Cup playoff mode.
Ascension: Chronicle Of The Godslayer (Free) continues to rock after its miraculous stay of execution. The latest expansion, Realms Unraveled, is now available as an IAP for $2.99. These expansions are always well-worth the money. By the looks of it, all of the other IAP for the game is on sale at the moment, too, so might as well stock up if you haven't already.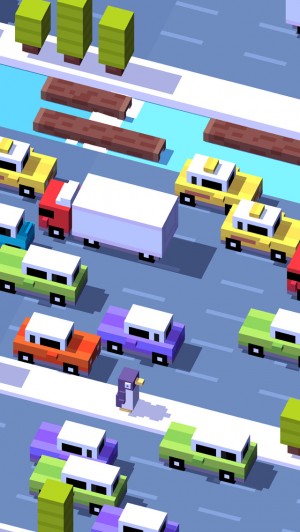 Crossy Road (Free) keeps adding new characters to its fun and frantic road-traversal simulator. The latest members to try to follow in Frogger's footsteps include a dragon, a festive chicken, a piggy bank, and one other mystery character. You also can now see previews of characters before you unlock them.
Bubble Witch 2 Saga (Free) is representing King in this week's Update Mondays. The latest update adds 20 new levels, bringing the total to 350. I rather like this game. It's a knock-off of Puzzle Bobble, to be sure, but it's at least a good one.
Assassin's Creed Pirates (Free) adds the main feature everyone's been asking for: an… endless runner mode? What? Uh, so I guess if you were doing all that piratey stuff and thought to yourself, "I'd really like to play Temple Run right now but I'm just too lazy to press the home button and tap on a new icon", you are all set. I don't know. This is probably the weirdest update I've seen in a while, friends.
Checkpoint Champion (Free) got a big update to rebalance the game a bit. I guess some people were finding it to be a little too hard, so the difficulty in the early stages has been reduced. There's also a new bunch of languages supported, and a Star Count leaderboard added for Game Center.
Survivalcraft ($3.99) isn't getting as much attention as it used to now that Minecraft: Pocket Edition has caught up a bit, but it's still a pretty cool alternative. The newest update adds armor, clothes and temperature effects, and a bunch more stuff.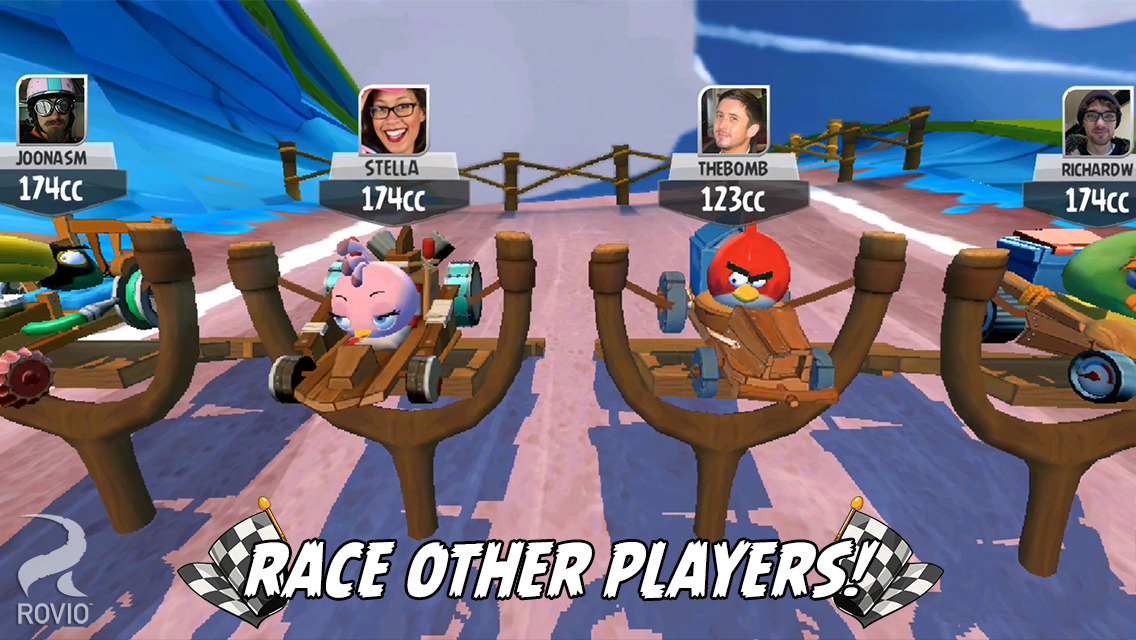 Angry Birds Go! (Free) was a pretty big disappointment for me given my expectations, but I guess it has its following out there somewhere. The Christmas update adds Santa's Sleigh as a free kart you can use in the Sub-Zero levels.
True Skate ($1.99) adds another new course, SLS 2014 Los Angeles, new camera angles, and a bunch of other fixes. Tis the season for more accurate ollies and shovits. The post-release support on this game has been nothing short of amazing, if I may say.
Grand Theft Auto: Chinatown Wars ($4.99) got a big, big update that we already talked about. The iPhone app has gone Universal, and Retina displays and MFi controllers are fully supported. The iPad version of the app also received this update, but it will be grandfathered out down the line. Still, a nicer approach than we saw last week with Tomb Raider.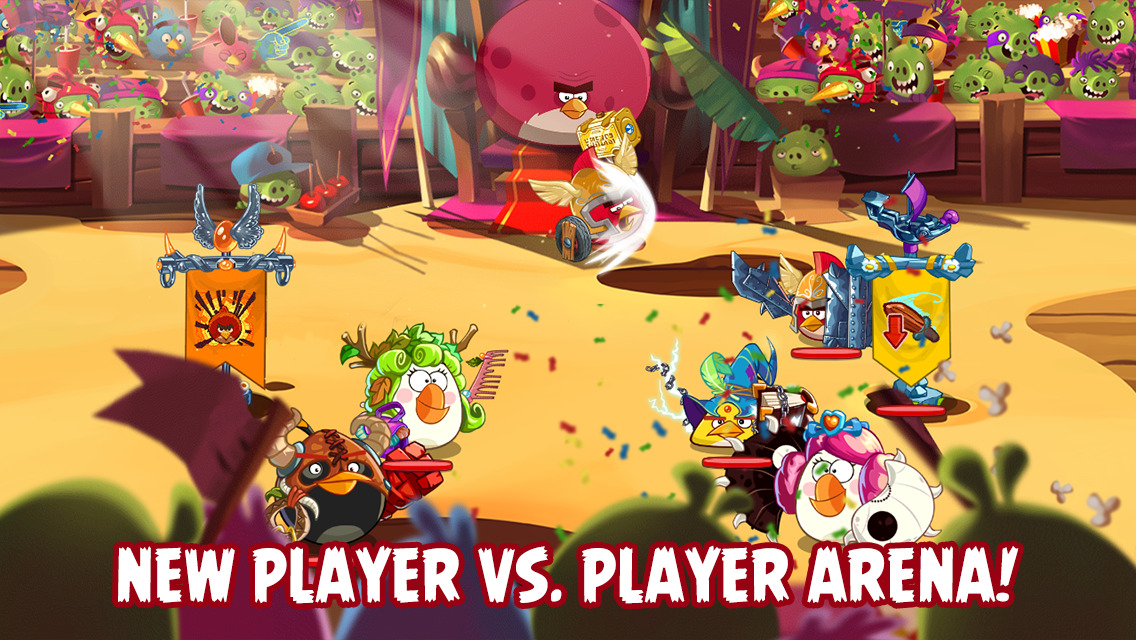 Angry Birds Epic (Free) is another Angry Birds experiment that I just couldn't get on with. I might give it another try with this new update in place. It adds a player vs. player arena that seems to be pretty fully-featured. You can win rewards and also gain the opportunity to brag about how good you are at Angry Birds Epic.
Har-mo-ny 2 ($3.99)'s name is really hard to type out on my Japanese keyboard, so I'm using hyphens instead. Whatever, I do what I want! The holiday update adds 100 new levels and some new music, all with a lovely Christmas theme.
Order And Chaos Online (Free) got another update, adding Sanctuary City and a new dungeon called Rising Flare: Into The Darkness. There are also new armor sets for PvE, and some crazy Christmas events to participate in. You can get a reindeer pet! I know it sounds cool, but there's so much poop you have to shovel. Reindeer are not good housepets.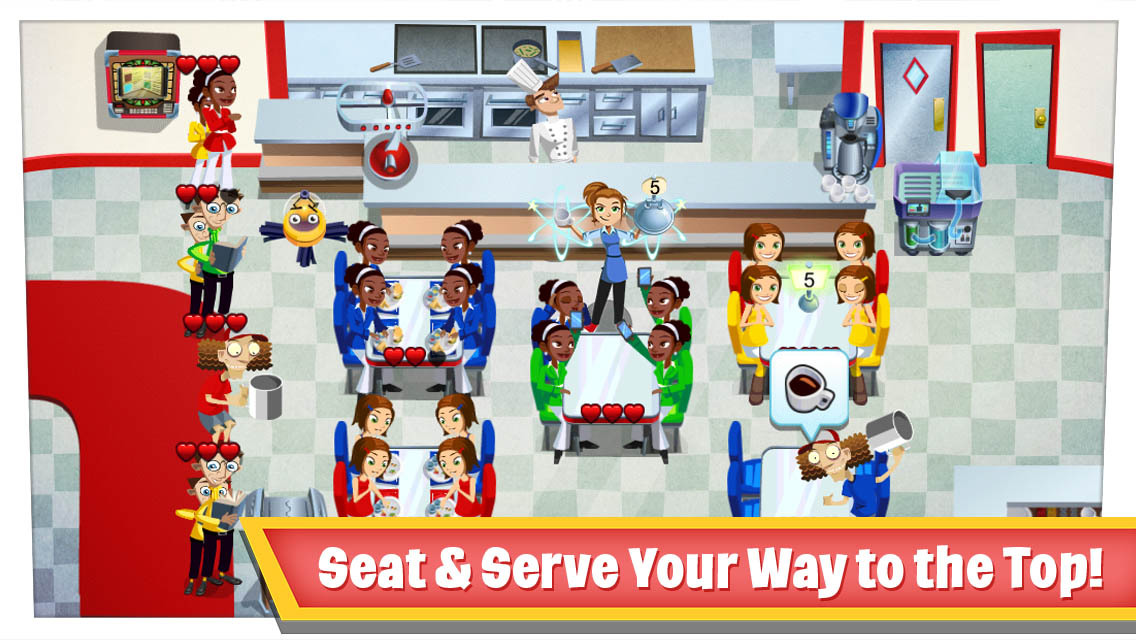 Diner Dash (Free) ought to be closed for the holidays, but instead it's got a big Christmas update with new prizes, decor sets, and an event kicking off on December 22nd. I hope those poor employees are getting paid double-time-and-a-half, at least!
Plague Inc. ($0.99) doesn't seem like the kind of game that would work well with Christmas updates, but wouldn't you know it, there's a new mutation in town, and it's infecting the world with joy and good will towards all! Wow, that's actually kind of beautiful. There are also a bunch of other fixes and additions, but they're not related to Christmas, so I'm moving on to the next entry!
Call Of Duty Heroes (Free) is another kind of game where you'd think the holidays wouldn't fit in, and this time, you might be right, but that won't stop them from trying! The holiday update brings a winter theme, snowmen, trees, and stockings that you can clear out for resources, and decorations for your base. Will there be a Christmas Truce? Well, probably not, but it's the thought that counts, I suppose.
DragonVale (Free) remains pretty popular in our forums and elsewhere. The new update includes magical iceberries you can collect for rewards, snowflake dragons, and new event rewards, along with the requisite bug fixes. It's the perfect way to pass the time if you feel like the holiday season is starting to dragon. Oh ho ho, I make that pun knowing nobody reads this far into these articles.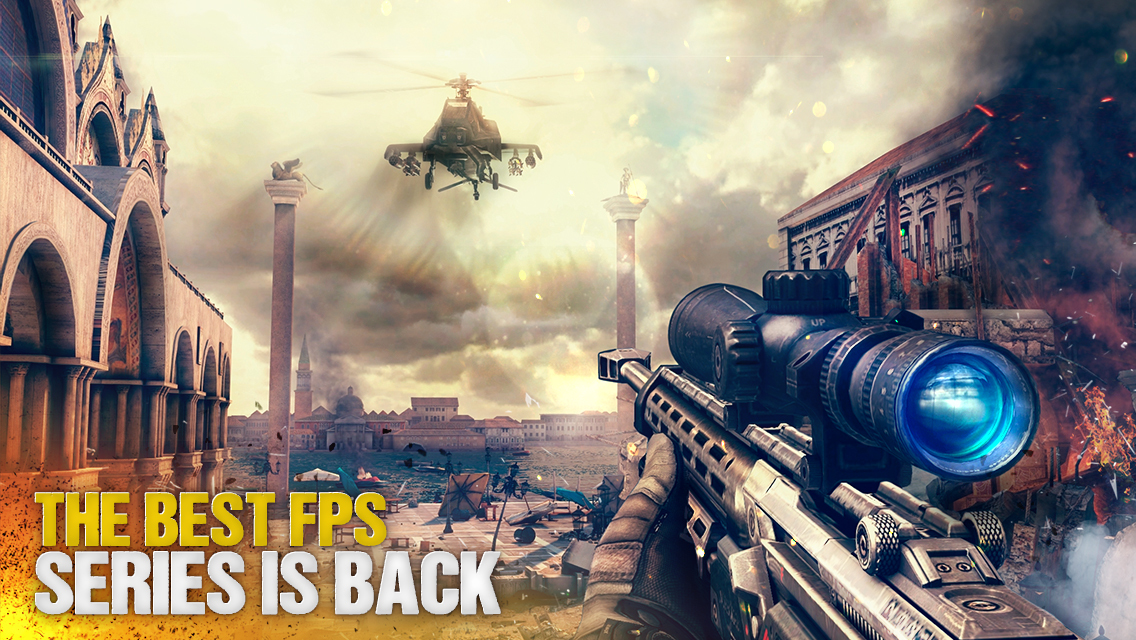 Modern Combat 5 (Free) gets its first big content drop with two new multiplayer maps, new class skills, a higher level cap, and a whole mess of Christmas stuff. The Christmas bits are of course temporary, but while they're around, you can wear Christmas-themed masks while you shoot people and save VIP Santa amidst beautifully decorated locales. There are also a bunch of bug fixes and adjustments made, and a widget added to help you watch your friends. You'll know if they are sleeping, you'll know if they're awake!
Earn To Die 2 ($0.99) is now more balanced than it was before. The fuel station is now optional, slow-motion effects have been reduced, and a bunch of bugs have been squashed in the manner of zombies meandering on the road. Future updates promise a mission mode and a free ride mode, so that's something to look forward to.
Super Glyph Quest ($3.99) gets a big update just in time for the holidays with a new area, the Frozen North, new monsters, new quests that may or may not be related to St. Nick, and a revamped Adventure system that should help with material collecting and filling out your monster entries. There's some other new stuff in there, too, so go on and check it out.
Asphalt 8: Airborne (Free) adds 11 new cars, some of which have never been seen in a video game before, a new location, and a new token system that allows you to get some exclusive cars, refill your fuel, and buy Boosters. You can earn tokens in-game or, you know, fork over real money for them. Also, Pro Kits have been added so you can make your favorite ride even better.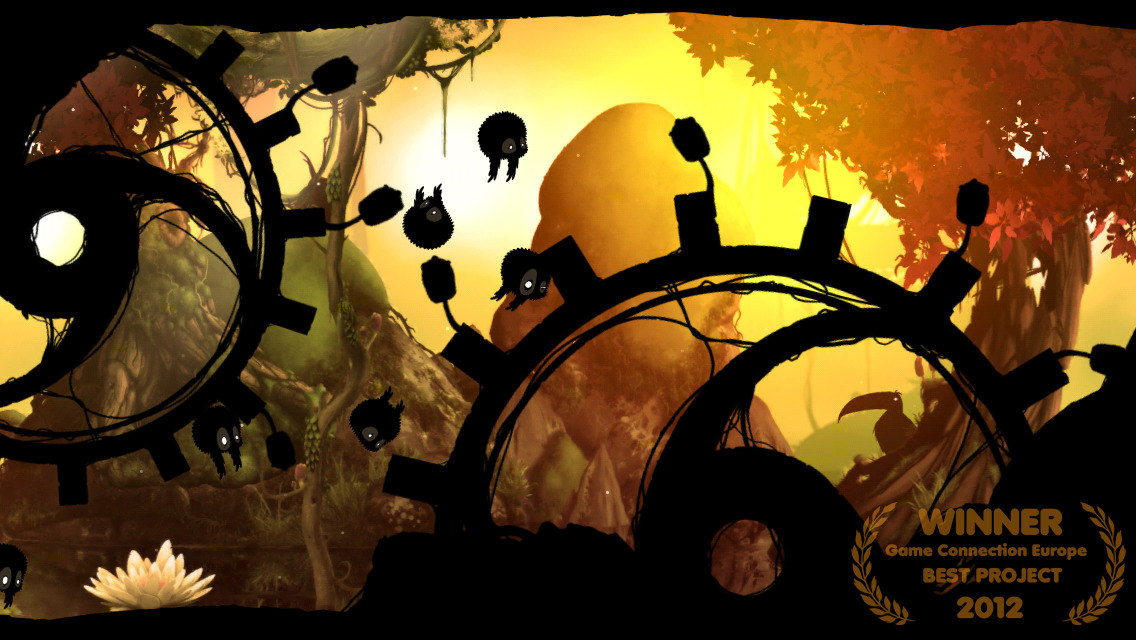 Badland ($0.99) 's latest update adds a new level pack, titled Daydream. There are 10 new levels in total, with new missions and achievements. It's a free download for now, but get it fast, because it sounds like it won't always be that way.
Carcassonne ($4.99) is just the best, friends. Such a wonderful game. The newest expansion brings the winter season to the game with a wintery theme and a gingerbread man who travels from city to city handing out points. You can also double the base tile set if you want, effectively making you a rich baron who owns two boxes of Carcassonne. All that, plus optimizations for those of you who own the new iPhones.
Gangstar Vegas (Free) wins the prize for the most controversial update of the week with its shift to a Free-To-Play system. If you previously paid for the game, you might want to hold off on this update, because it completely changes the game's economy to support the new premium currency, diamonds. It also adds a ton of multiplayer content and a bunch of Christmas-related things, amid many other changes. Hmm.
Skullduggery! ($2.99) adds the ability to choose a difficulty level, enabling players who just want to relax to go in on casual mode, while those who want more of a bite can take on hardcore mode. There are also new unlockable skulls, including some holiday skulls! Hey, not bad.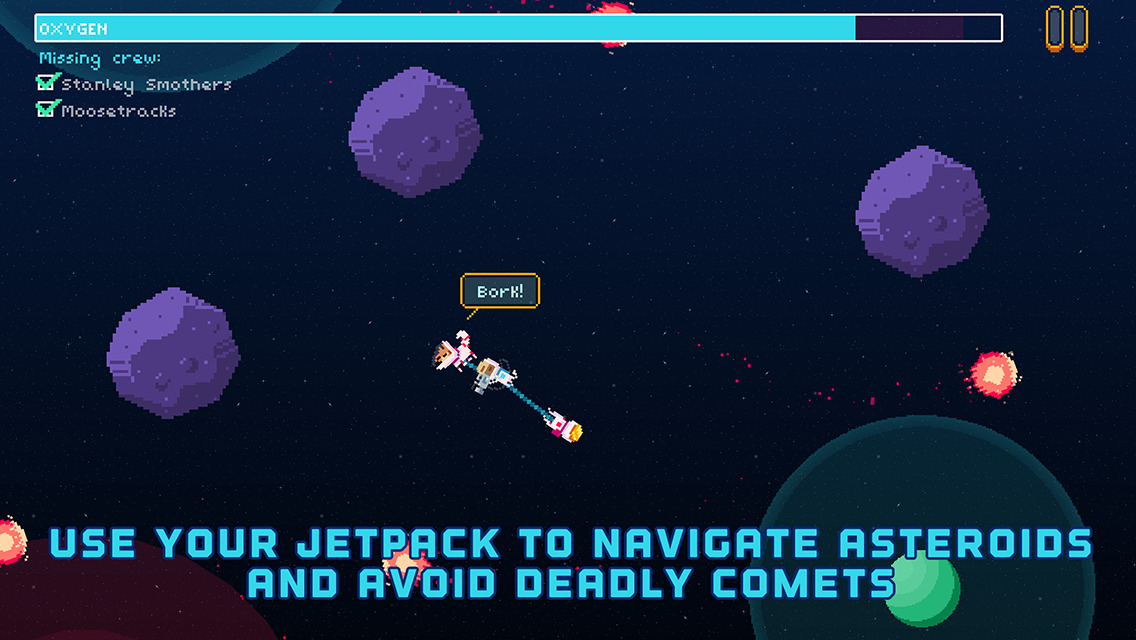 Sunburn! ($2.99) 's Twelve Days Of Crispmas update adds a cool holiday theme that you can flick on in the options menu. Kind of an odd match for the game, but hey, why not? In addition, the crew's been given some new dialogue, and a bunch of improvements and fixes were made.
Pet Rescue Saga (Free) adds another 30 levels onto its massive pile of misery, bringing the teetering mass of love-consuming dark-matter to a whopping 792 levels. No, no, no. These new levels cover two new episodes. Also, the gold bar currency we've seen in recent King games has been added to this game.
80 Days ($4.99) got a big update that adds a whole new batch of side-adventures in the North Pole. That means there are now, if my calculations are correct, a hojillion ways to complete this game. Seriously, though, it's worth checking out. I had a chance to play through it and the new stuff is just as good as the original game's content.
Endless Doves (Free), the curious little black-and-white dove collecting game, joins the Christmas parade with two new unlockables that fit the season. This is a pretty neat game that you can try out for free, and if you like it, it has an IAP to remove the ads. It's great to see it joining the holiday swing.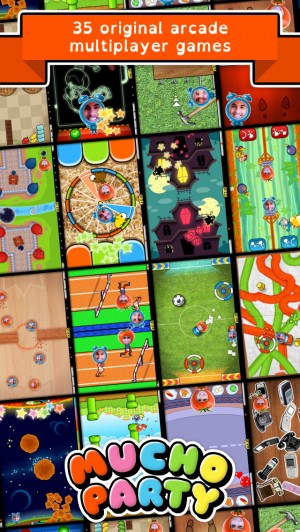 Mucho Party (Free) celebrated Hallowe'en by adding a couple of new games and a theme, so it's not surprising to see it join in for Christmas, as well. There's one new game, bringing the total to 35, and Christmas themed menus and such. It might not be obvious from the App Store description, but this is a really fun mini-game collection that absolutely shines in multiplayer. It's a great choice for the holiday season when you might have lots of family members around.
RETRY (Free) bucks the trend of winter updates with the addition of a new world, the jungle, that contains 16 new stages. Going along with those new levels are new achievements and a new world map. I actually haven't played this one yet, if you can believe that. Maybe I'll give it a try during the holidays.
Sonic Dash (Free) gets a big facelift to help it load more quickly, apparently. I feel like the play area's a bit too crowded with junk after this update, to be honest, but I do like how much more quickly I can get into a game. Oh, and if you log in right now, for a limited time you can claim Silver The Whohog for free if you haven't already unlocked him.
Junk Jack X ($4.99) can't stop, won't stop the updates. If you like Christmas, this new version will please you. Christmas presents are everywhere, even the ones from last year. There's also a new end-game planet, a new type of ore, more fish to catch, new plants, tons of new baddies, and a whole lot more.
Well, that's about the lot for last week's significant updates. I'm sure I've missed some, though, so please feel free to comment below and let everyone know if you think something should be mentioned. There probably won't be many updates at all to summarize next week, but if there are, I'll be back next Monday to summarize them. Have a great holiday week!