When the absurd PC hit Goat Simulator ($2.99) launched on iOS last September, it was a joyous event. I'd seen all the crazy videos and read all the reviews, and I knew that Goat Simulator was something I needed in my life, but for whatever reason I never got around to playing it until it hit iOS. Once I had though, it was basically everything I'd ever hoped for, and we gave it high marks in our review. However, the iOS version wasn't quite up to snuff with its PC counterpart in terms of content, but developer Coffee Stain Studios let us know on their blog that big things were in the works for the mobile Goat Simulator. Today, one of those big things was released in the form of a new update for the game.
The big ticket item in this update is a brand new area called Goat City Bay, which has been available in the desktop version of the game since the middle of last year. It's a tiny waterfront city, and like the original Goatville level, it offers all sorts of crazy stuff to do. There's a carnival going on, so you can take a ride on the ferris wheel, or a roller coaster, or a too-fast-to-be-even-remotely-safe spinning ride thing. Or you can just take it easy and bounce around in the bouncy castle. There's also plenty of buildings, cars, and other assorted city objects to cause mischief with. There's even a helicopter flying around, which is totally lickable according to the app description. This update also adds an assortment of new goat types to play around with.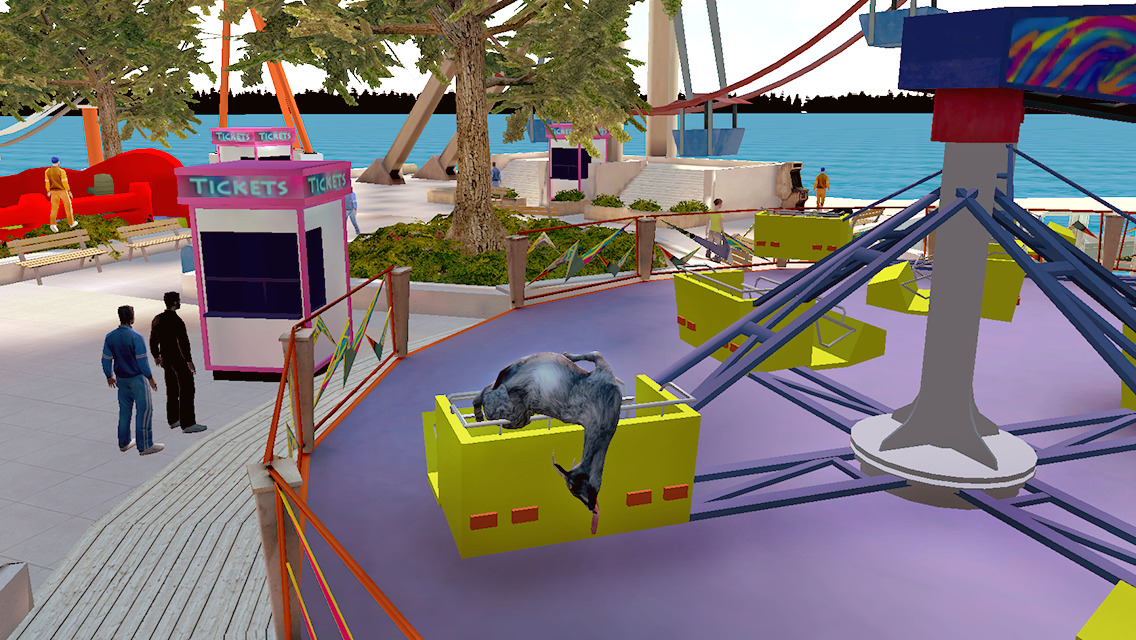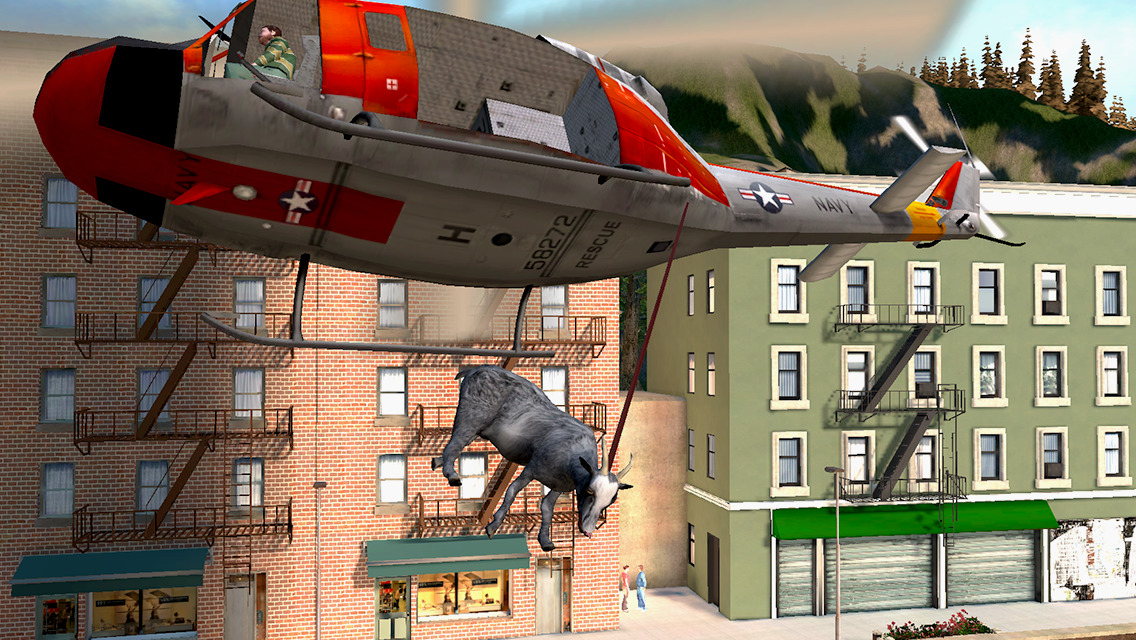 Even in its very vanilla initial form, I fell hard for Goat Simulator when it hit iOS, so this latest update is like a special way-past-Christmas present. I'm sure I'll spend hours discovering all the little details in Goat City Bay, and I'm really looking forward to more content in the future. Hopefully us mobile goat-heads will get a taste of that sweet, sweet Goat MMO Simulator update that's heading to the Steam version of the game. Oh, and if you haven't grabbed Goat Simulator for iOS yet, it's currently on sale for $2.99, which is a total bargain for such an abundance of goat shenanigans.