If you haven't heard of Evolve yet, you should fix that problem. It's a PC/console title that's scheduled for release on February 10th and the easiest way to describe it is 2K takes Natural Selection (Or, I guess, Natural Selection 2) to the next level. It was a hit at E3 last year, and seemed to be the game on the show floor that had constant lines all day long. We didn't try it while we were there because of the whole line thing and being super busy anyway, but it looked really neat.
Here's one of the trailers they've released for it:
Apparently there's a mobile counterpart coming as well by the name of Evolve: Hunter's Quest. It briefly appeared on the App Store yesterday long enough to get picked up by AppShopper and to have a thread posted about it. Not a whole lot is known about the game aside from the iTunes description, and the screenshots don't really show any kind of gameplay beyond typical looking free to play menus: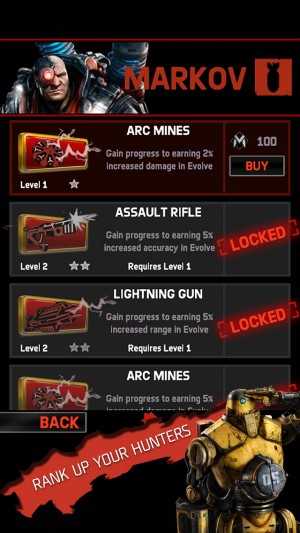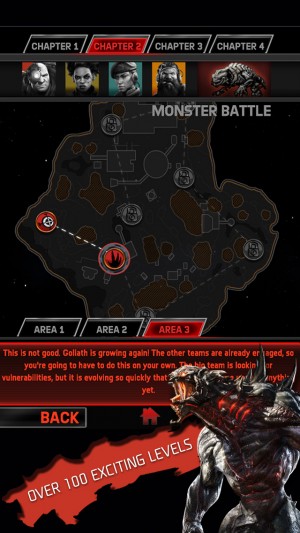 So it's a free to play match three based in the Evolve universe. That's a little weird, considering the PC/console game is a first person asymmetrical shooter, but I suppose the mechanic of players fighting a monster could translate reasonably well to making matches to kill enemies like Puzzle & Dragons or the bazillion other apps on the App Store doing a similar thing. Either way, the game has since been pulled from the App Store and it'll presumably relaunch around the same time as the PC/console game, so if you're looking for another match three and really like the Evolve IP, keep an eye out for this one reappearing.