Unless it has some really cool source material or has something new to contribute, it's really tough to get excited about a new Clash of Clans clone these days. Enter Activision's Call of Duty: Heroes (Free), a Clash-inspired title that recently left its soft launch and debuted in North America. While Heroes is obviously banking on the incredible popularity of the Call of Duty series, it doesn't offer a few interesting features to try and distinguish itself from the rest of the genre. Whether or not that's enough to differentiate itself from the pack remains to be seen.
If you're familiar with base building freemium titles, Heroes will feel quite familiar. There're timers galore, a dual-currency system, attack/defend phases (complete with a single player campaign), and plenty of buildings and units to build. There's also the requisite premium currency that's primarily used to speed up the multitude of timers (as well as increase your ability to build/upgrade simultaneous buildings). For veterans of base builders, Heroes will probably feel a little too familiar. However, in some ways the success of a title rests on how well it implements the basic formula. In this regard, Heroes succeeds in making sure the basics are there and done adequately.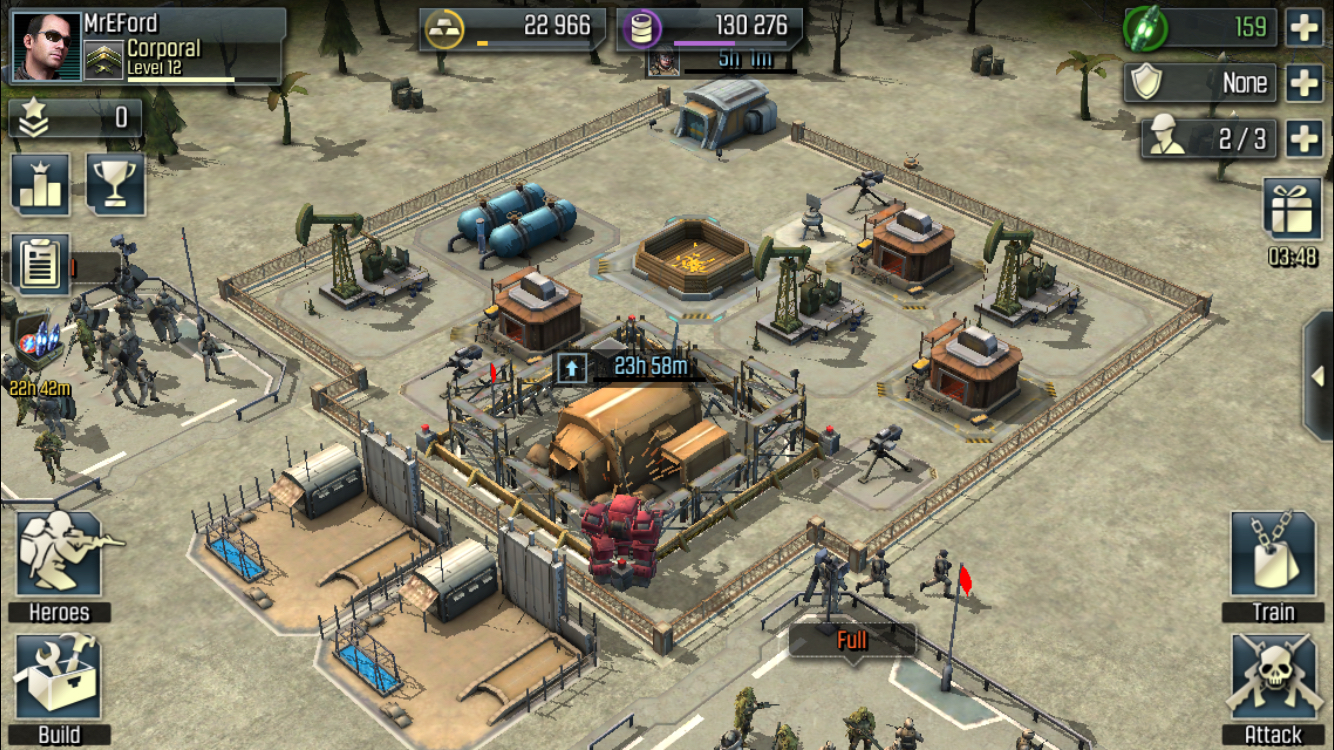 Thankfully, Heroes tries to add some cool new aspects on top of those basics and succeeds for the most part. Probably the biggest thing it has going for it is its namesake: the heroes. Players can choose from a variety of heroes such as Price and Soap (from Modern Warfare fame). Unlike your standard units, which are AI-controlled, you can actually control where your heroes move and attack. Each hero also has its own skills, which require (aptly named) skill points (earned via participating in PvP). Some of the hero skills are actually pretty cool, such as the Chopper Gunner, which lets you take control of a minigun emplacement and feels a lot like a kill streak from the FPS.  While it takes a long time in order to unlock new heroes and upgrade exiting ones, its mere existence adds a pretty interesting twist to the standard Clash-style combat.
Another cool facet of Heroes that I found surprising was how fair the freemium elements felt (at least, comparatively). Heroes throws plenty of daily rewards at you for logging in multiple times, including its premium currency. The rewards themselves aren't huge, but it's more generous than most other titles. Unfortunately, some of the other facets of its currency, such as building upgrade costs, don't seem to be quite balanced yet.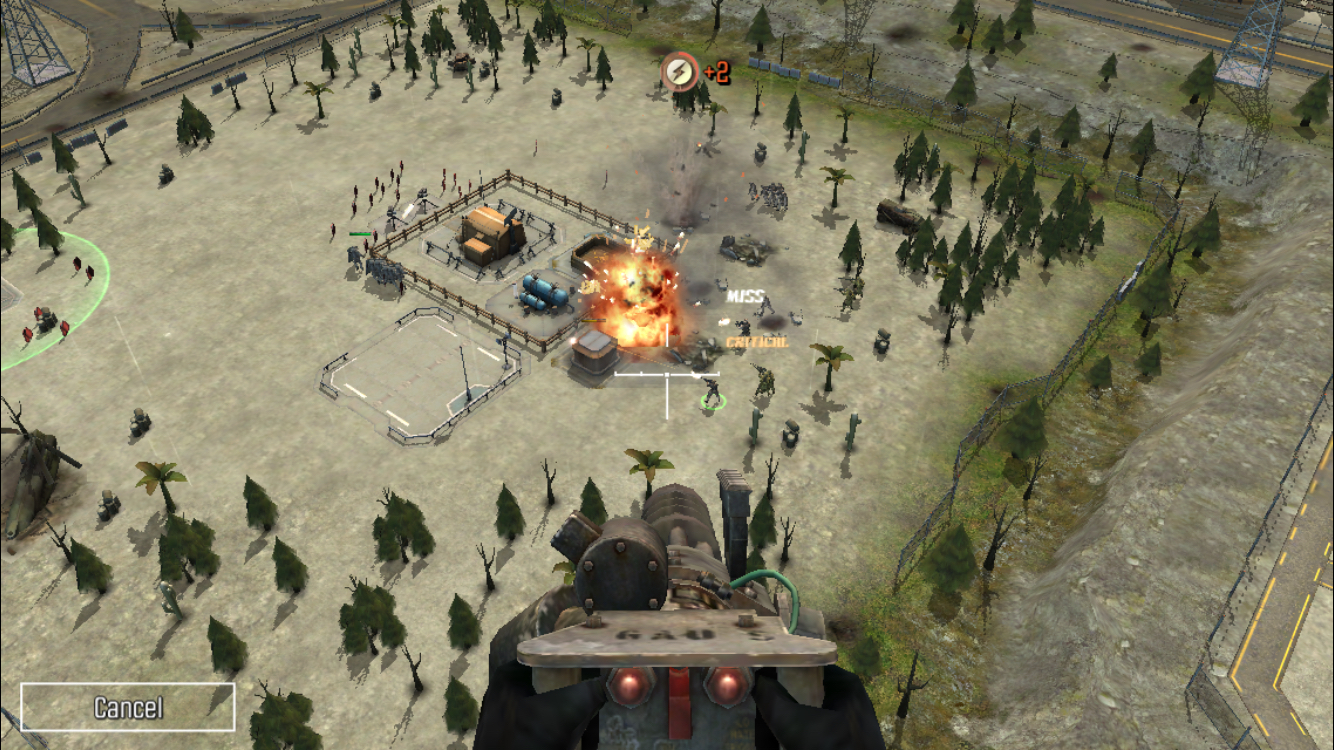 While I really enjoy the inclusion of heroes, it's hard to say whether its enough to truly distinguish itself from the rest of the base builders. PvPers are really going to enjoy its inclusion as that's where I think Heroes shines the best, but the other half of the game (i.e. the building) is pretty basic. Obviously, all the buildings and units are skinned for the Call of Duty universe, but I didn't really find much that actually felt different from any of the other games in the genre. Considering the base building aspect is what appeals to me the most with these sorts of games, I was somewhat disappointed with how similar that part of the game felt to the rest of the genre.
There are two groups of players that should quickly fall in love with Call of Duty: Heroes. Obviously, series fans will enjoy the fan service that Heroes has, but I think fans of Clash-style PvP combat will also be intrigued enough with the heroes aspect to want to check it out. If neither of those aspects sound interesting, I really don't think Heroes has enough to get you hooked, as the rest of the game is really more of the same freemium base building gameplay.