Hello everyone, and welcome to the week! It's time for our look back at the noteworthy updates of the last seven days. It's been a heck of a week for updates between holiday stuff and Apple's RED fundraiser, so you want to prepare a cup of tea for this one, it's a bit of a long read. Of course, you can keep an eye out for updates yourself using AppShopper Social (Free), the watchlist in the TouchArcade App (Free), or by participating in the TouchArcade forums, but this weekly summary is here to fill in the things you might have missed. Let's dig in!
I'm going to start by briefly going over some of the more notable entries in the Product RED fundraiser campaign. All of the special features in these updates should be valid through the next week, so make sure you get on the ones you're interested in as soon as possible. It's for good cause, after all. You can get a complete list of the games by checking our story here.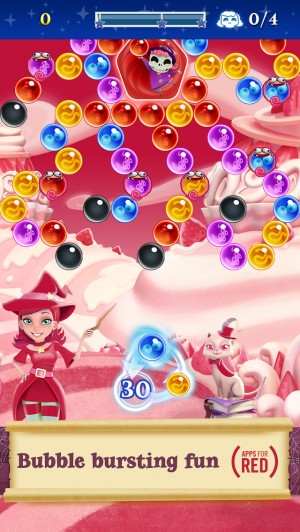 Bubble Witch 2 Saga (Free) is representing King in the campaign, with special RED levels to play in each world. If you happen to spend some premium currency while you're playing those levels, the proceeds will go to charity. The game has also received a temporary cosmetic change to reflect the colors of the campaign.
Clash Of Clans (Free) hasn't changed much in-game, but if you happen to buy some gems this week, you can opt to buy the special RED pack, knowing the money you spent on improving your buildings and armies will go to fight AIDS. Also, the Hulk Hogan-looking dude in the icon has died his mustache red. It's pretty freaky-looking.
Angry Birds (Free) adds a new power-up, Red's Mighty Feathers, which allows you to fire a Mega Man 2 Leaf Shield-like shot of feathers in mid-air. You can unlock the power-up to use in any level forever for $2.99, with the proceeds going to RED. You can test out the new power-up in three levels for the duration of the campaign to see if you like it well enough to buy it. There's also a special hidden RED level for those good enough to find it.
Monument Valley ($3.99) comes out for a second encore with what the developers are referring to as the final chapter of the game, Ida's Red Dream. It's just $0.99, and it's an incredible level, easily the best use of the game's mechanics thus far. If this really is the last one, it's a fine way to bow out. I sure hope we see a sequel someday, though.
Despicable Me: Minion Rush (Free) adds some new items to the shop, including a special lifeguard costume, a token pack, and a special Red Prize Pod that gives you better chances of winning good stuff than the usual Golden Prize Pod. Helping out charity? Why, that's not very despicable at all! I'll allow it this once, however.
Rayman Fiesta Run goes RED ($2.99) with special Red Lums you can collect and spend on new skins and characters. I think this game is a blast to play, and I'm always happy to have an excuse to fire it up again and get to the running, jumping, hovering, and sliding.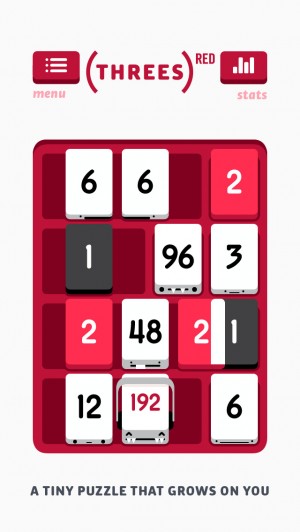 Threes! ($5.99) got a pretty huge update this time around. Not only is there a new RED theme, there's also a lovely Night theme that's easier on the eyes. You'll also get a bit more information on the larger "next" cards. It won't quite show you exactly what's coming, but it does narrow it down a little, which helps. If you're tired of having to build up from scratch with each game, there's also a new option that allows you to start with some higher-score pieces in play. Another update later in week greatly reduced the size of the app, too. This is one of my favorite iOS games, and it's great to see it get even better.
Dragon Quest 2 ($4.99) is a pretty good game, and the iOS version is pretty nice, except for all the nasty crash bugs that rear their ugly little heads on newer hardware and iOS 8 in particular. Well, it took a little while, but Square Enix has finally patched the game up. I didn't have as many issues with crashes as some people did, so I can't speak to the effectiveness of this patch. Perhaps someone who did could let us know how it's going now in the comments?
Candy Crush Saga (Free) is still going strong even with its follow-up released. It seems like it wasn't that long ago that King added the new area Dreamworld via an update, but with last week's new 15-level episode added, Dreamworld is already up to 470 levels. That's in addition to the regular mode's 740 levels and counting. Yikes.
Monsters Ate My Birthday Cake ($4.99) is leading the charge for Christmas updates this year, adding a new quest where you have to recover missing presents for an elf named Codger. Finishing the quest will earn you a new costume, so get at it. If you haven't played this adorable little puzzler yet, now is as good a time as any to give it a go.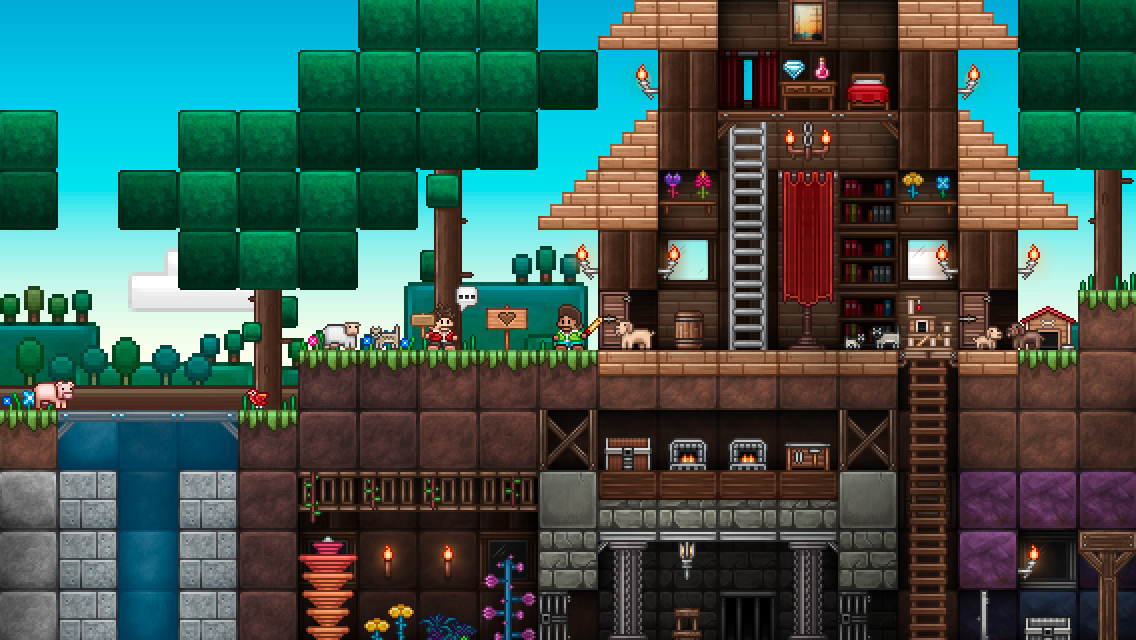 Junk Jack X ($4.99), on the other hand, is taking care of turkey day before anything else with its Thanksgiving update. We wrote all about the update already, but as a brief summary, this update includes new pets, mobs, treasures, structures, a whole mess of bug fixes, and more. This game just keeps on giving, and if you like creative building and you don't have it yet, you really should get it already.
Duet Game ($2.99) is a real favorite among our wonderful TouchArcade forum members. It's a simple arcade action game that forces you to use your brain in ways you might not be used to. Now there's even more of it to enjoy, as the daily challenges are joined by nightly challenges. If you already have a daily Duet Game habit, you're going to have to adjust to a twice-daily one from here on out. Oh, and fair warning: these new challenges can get pretty nasty.
Crazy Taxi: City Rush (Free) seems to have found an audience that is enjoying it quite a bit. It's not my cup of tea, but I'm happy the Crazy Taxi world is living on in some form. If you're into the game, you've almost certainly noticed a few changes around Bay City since last week. The Christmas update has arrived, bringing with it new holiday events, goals, a new level cap, bug fixes, and a little special Christmas cheer with a jolly old character picking up a new part-time job as a driver. You'd think St. Nick was busy enough in December, but I guess a guy's got to make ends meet however he can.
Tomb Raider 1 ($0.99) gets its first update since releasing almost a year ago, though exactly what that update does is hard to put one's finger on. Some things are obvious, like new voice overs during cut scenes, more supported languages, and enhanced music quality. The update notes also cite improved controls, which would be a blessing because this game is a nightmare when played with virtual buttons, but I can't tell if there's any difference at all. Perhaps one of our readers is more astute about this than I am? Please comment below if so.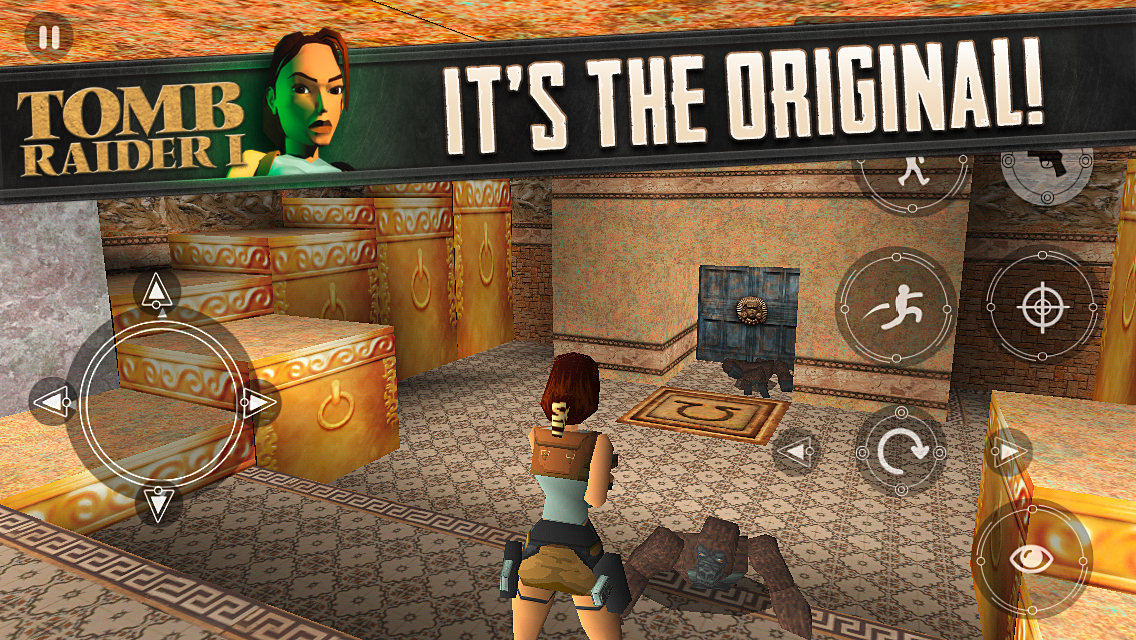 Turbo Dismount (Free) joins the holiday updates by letting you put a turkey head on your character. Sure, why not? There's also a new level bundle available to purchase called "Hard Times". If you've already bought the Premium Unlock IAP, you don't have to pay a thing. Otherwise, the new bundle will cost you a whopping $0.99.
Pet Rescue Saga (Free) is the mean old drunk of the King puzzle games, if you ask me. None of their games are what I would call 'easy', but this one is just plain cruel at times. There's a new episode with 15 new levels, bringing the total to 762 for the whole game. If you're anywhere near that number of completed levels, my hat's off to you. You're a more patient gamer than I am, and I've legitimately finished every Ghouls 'n Ghosts game.
True Skate ($1.99) rounds out this week with a pretty significant update. There's a new skate course, SLS 2014 Chicago, for starters. Your skateboard will now show wear and tear, and the gameplay has been smoothed out and improved to make the game play a little bit easier. The update also brings support for the larger screen sizes of the new iPhones, improves the graphics, adds a very nice gap list, and adds a new leaderboard while preserving the old one for posterity's sake. This game is another forum favorite, so it's nice to see it getting some serious love like this.
Well, that's about the lot for last week's significant updates. I'm sure I've missed some, though, so please feel free to comment below and let everyone know if you think something should be mentioned. As usual, major updates will likely get their own news stories throughout this week, and I'll be back next Monday to summarize and fill in the blanks. Have a great week!