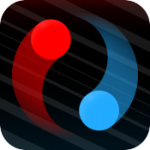 It's been a weird week. We recorded this early in the day on Wednesday, and at the time there were almost no games on the New Zealand App Store, very little noteworthy news aside from a bunch of sales, and not much else going on. This left us not much to podcast about. So, we grabbed Brad and basically just talked about video games and wrestling. The only real relevant stuff is Tales From the Borderlands which we discuss at the beginning. But, we have fun regardless.
Don't forget to shoot us emails with any questions, feedback, or anything else relevant or irrelevant to [email protected]. We read 'em all, even if they don't make it into the podcast. As always, you can listen to us with the links below… And if you like what you hear, please subscribe and/or drop us a review in iTunes. Much appreciated!
iTunes Link: The TouchArcade Show
Zune Marketplace: TouchArcade.com Podcasts
RSS Feed: The TouchArcade Show
Direct Link: TouchArcadeShow-183.mp3, 57.2MB
---
This week's episode of The TouchArcade Show is sponsored by…

Duet Game, $2.99 - Fans of the brutal Duet will be pleased to know that Kumobius has released a new update this week. Earlier this year, Kumobius added daily challenges to Duet but now you can double down on your dose with new nightly challenges. These challenges are even more difficult and designed with features introduced in their previous Epilogue Chapters update.
The Kumobius guys hope everyone enjoys this update and be sure to look out for their new game coming out next week, the sequel to Bean's Quest: "Bean Dreams".