While we were taking the day off yesterday to spend time with our families and stuff our faces on Thanksgiving, several noteworthy games decided to pop up in the App Store. So, while you may have noticed these already because they're being talked up in our forums or are floating towards the top of the Hot Games List, here's a little roundup just to make sure these don't slip by anybody. Oh, and Carter posted a separate article for Oddworld: Stranger's Wrath which is out now as well, so be sure to check that out.
---
Ancient Legacy
iTunes Description
Ancient Legacy is a table-top style RPG with rogue-like elements. You play as a hero who must explore a dark world while fighting monsters, building their base, solving quests, and collecting four Ancient Legacy to seal the evil god.
Forum Thread: Ancient Legacy – Game Stew
---
AwesomeBoots
iTunes Description
Awesome boots is a hectic twitchy action packed jump everywhere 2D platformer.

You have the last pair of boots since the government banned them. Jump on the head of the government force to set a nation free.

Backflip between 2 homing missiles that crash and kill a flying enemy, drop 3 mines on the ground then blast an entire wave of foe just before duplicating yourself, bounce everywhere like a pinball machine to finally get killed by a spread of missiles is the typical game you might encounter.
Forum Thread: AwesomeBoots – (By Maxime Dussault)
---
Bruce Lee: Enter the Game
iTunes Description
Fight for justice as the greatest martial artist of all time – BRUCE LEE!

Defeat thousands of enemies with powerful attacks in amazing, non-stop, 2-D action.

Victory is at your fingertips!
Forum Thread: Bruce Lee: Enter the Game (by Hibernum Creations Inc.)
---
Football Heroes: Pro Edition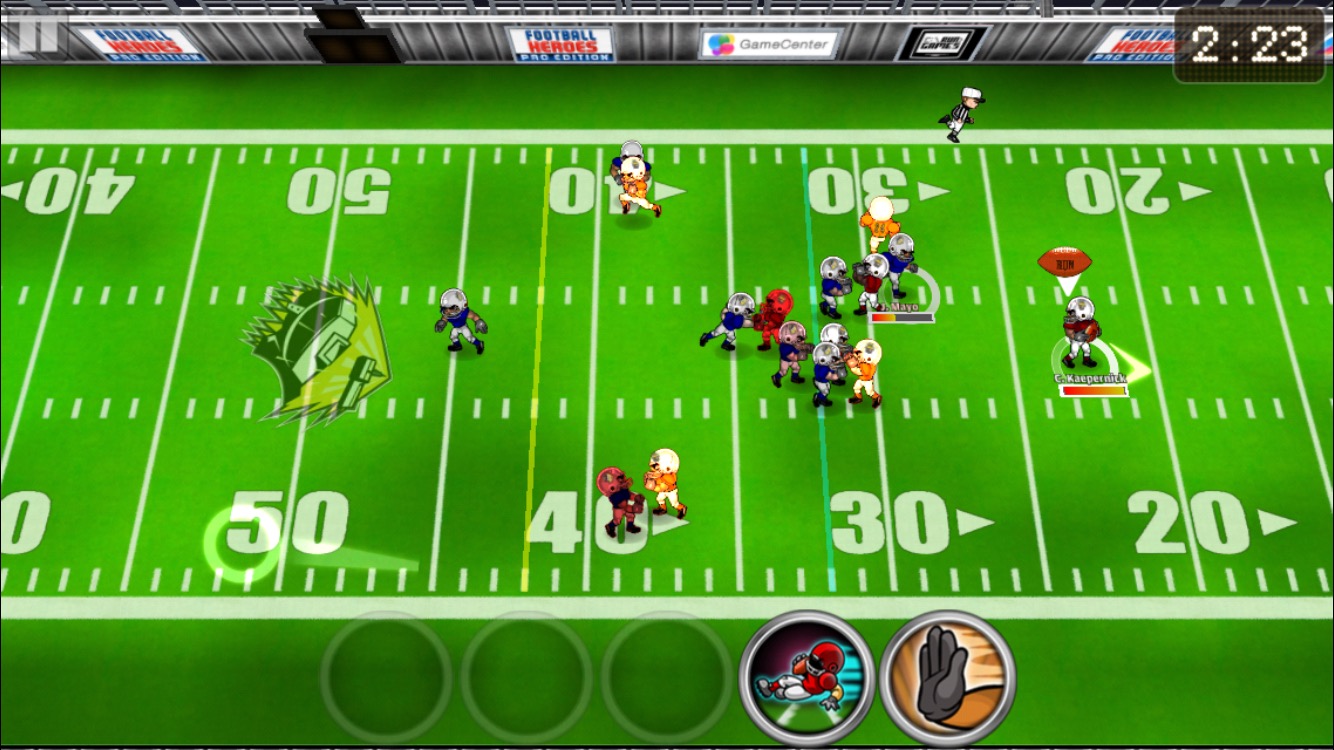 iTunes Description
Football Heroes and NFL Players join forces to bring you the hardest hitting arcade football game in the universe – Football Heroes: Pro Edition. Take control of all the action on the gridiron and fight your way to the end zone using skill, strategy, and special moves to smash the competition, level up and bring home the win. Power up your players and customize your roster to build the ultimate football team in the universe selecting from more than 1,800 active NFL players. Football will never be the same again!

Football Heroes: Pro Edition is the epic sequel to the smash-hit Football Heroes 2015!
Forum Thread: Football Heroes: Pro Edition (by Run Games)
---
Kinectimals Unleashed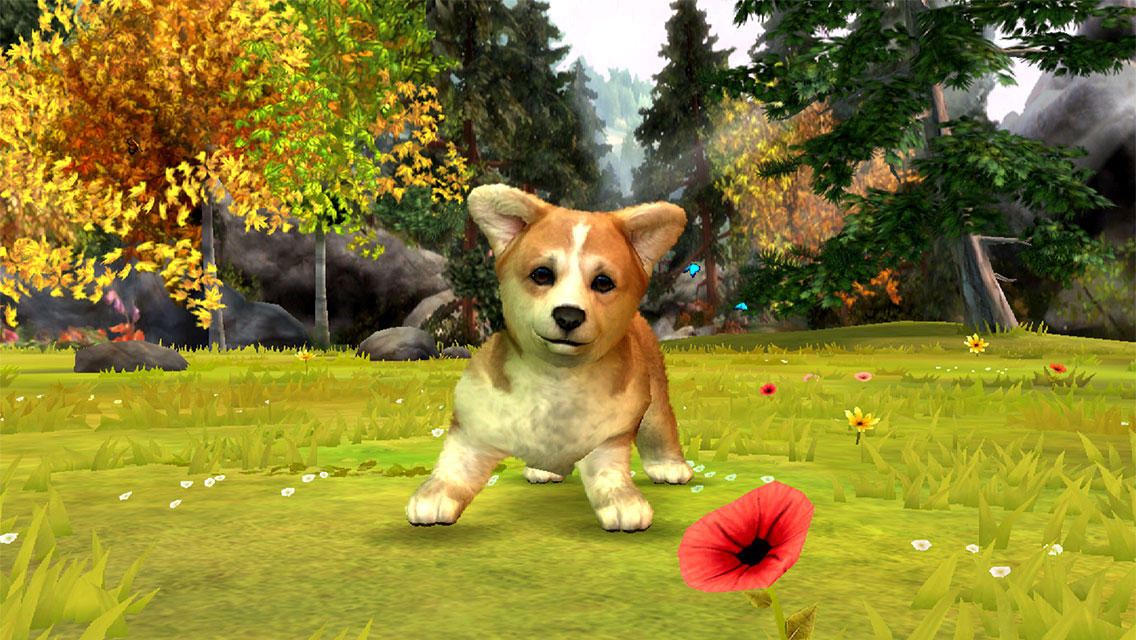 iTunes Description
From the makers of the wildly successful Kinectimals franchise comes Kinectimals Unleashed! Have you ever wanted to grab your favorite canine pal and explore the exciting dog island of Villeria? How about embarking on an adventure to a mysterious tropical island with your best Bengal Tiger friend? We've got you covered! Kinectimals Unleashed delivers more than 85 furry four legged friends to play with and care for. Think you can collect them all? We've included all the best games from Agility Courses to Beach Volleyball, Flying Disc to Jump Roping – we've included hundreds of toys and collectibles to keep you and your new friends entertained for hours! Kinectimals Unleashed: More furry friends, more places to explore, more fun!
Forum Thread: Kinectimals Unleashed – (by Microsoft Corporation)
---
Record of Agarest War Zero
iTunes Description
Long before Summerill and the gods of darkness were defeated in Record of Agarest War, another battle was fought across generations to save the world from evil. Record of Agarest War Zero takes you back to that ancient time.

The war between the forces of darkness and the forces of light, a conflict already many years old, has been fought to a stalemate. In the nation of Kraltarla, the forces of light hold back the evil hordes of darkness spilling from Findeste at the Scarred Mountains, but only just. In a desperate attempt to gain an advantage that could change the course of the war, the generals of the armies of light dispatch their loyal servant Sieghart, whom fate has seen fit to grant a strange and awesome power. Sieghart's mission takes him across Kraltarla to gather the components for a magical tool that can free the imprisoned blacksmith of the gods, so that he might forge magical artifacts of great and terrible power for the forces of light.
Forum Thread: Record of Agarest War Zero (HyperDevbox)
---
The Witcher Adventure Game
iTunes Description
The Witcher Adventure Game is a digital adaptation of CD PROJEKT RED's board game set in the brutal, dark fantasy universe of monster slayer Geralt of Rivia. Embark on a journey across the beautifully rendered world of The Witcher and complete a variety of quests: hunt for deadly beasts, solve ancient mysteries, and take part in complex political intrigues. Make choices and face their brutal consequences in a world begging to be explored!

TW:AG allows players to become four distinct characters known from the books and video games: Geralt of Rivia, monster slayer; Triss Merigold, cunning sorceress; Yarpen Zigrin, dwarven warrior; and Dandelion, roguish bard. Each character has unique skills and multiple ways of overcoming obstacles – the choice is yours: do you fight your way to victory, call on your charm, or try your hand at diplomacy?
Forum Thread: The Witcher Adventure Game (by CD Projekt Red)