For whatever reason, there were quite a few games that didn't release in time for our weekly roundup. Some games simply released at an off time, and a lot are games that were previously soft-launched that are now available worldwide. So we figured hey, why not round them all up. We already covered the release of Sunburn! yesterday, a game I had been really looking forward to and I'm loving so far, but check out the list of other new games below. Also, if there's even more games that slipped by that aren't on this list or the one from Wednesday, feel free to list them in the comments below.
---
ANNO: Build an Empire
iTunes Description
Set sail in ANNO: Build an Empire. Discover uninhabited islands, colonize them and start a unique iPad adventure. Meet the many challenges involved in running a colony, as you juggle managing buildings, resources and your islanders' various needs. Only through skillful trading, smart diplomacy and insightful city planning will your island flourish and prosper.
Forum Thread: ANNO: Build an Empire (By Ubisoft)
---
Battle of Littledom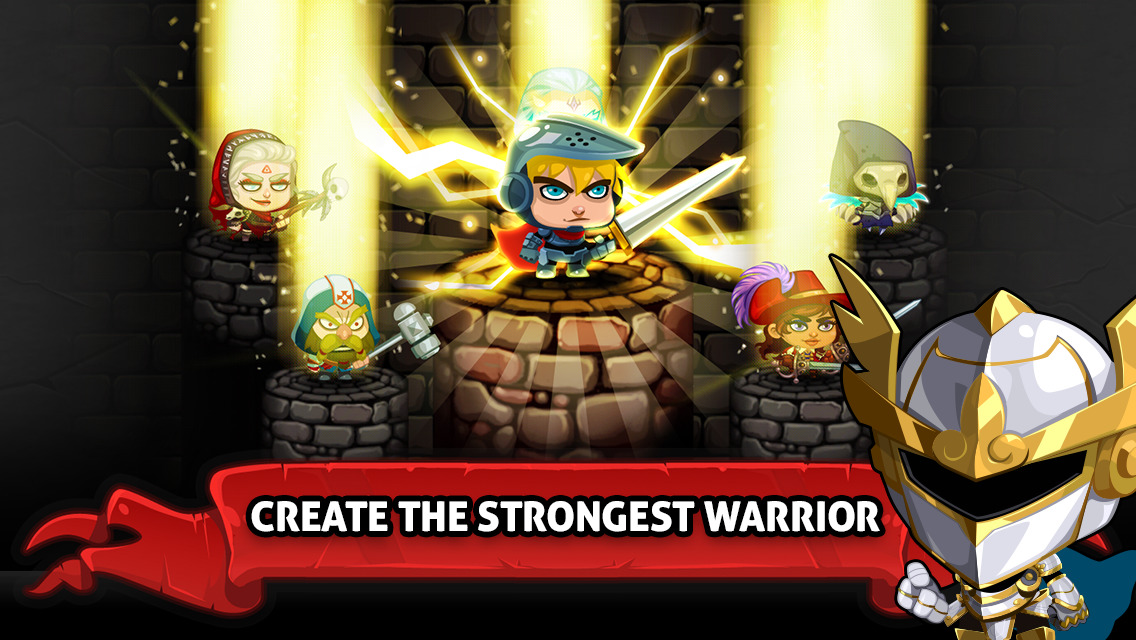 iTunes Description
Join our special dungeon events to fight and capture Littledom's historical gods! Compete against other players for special rewards!

In a world of ancient magic and fantastic creatures, only the fiercest army of tiny warriors, with tiny legs… and tiny swords, but big and fearless hearts can defend a Kingdom! Welcome to Littledom.

As the heir to the throne, you are challenged to recruit and lead a band of tiny yet brave warriors into battle, reclaim the land that was rightfully yours, and bring peace back to Littledom!
Forum Thread: Battle of Littledom (by Mobage, Inc.)
---
Call of Duty: Heroes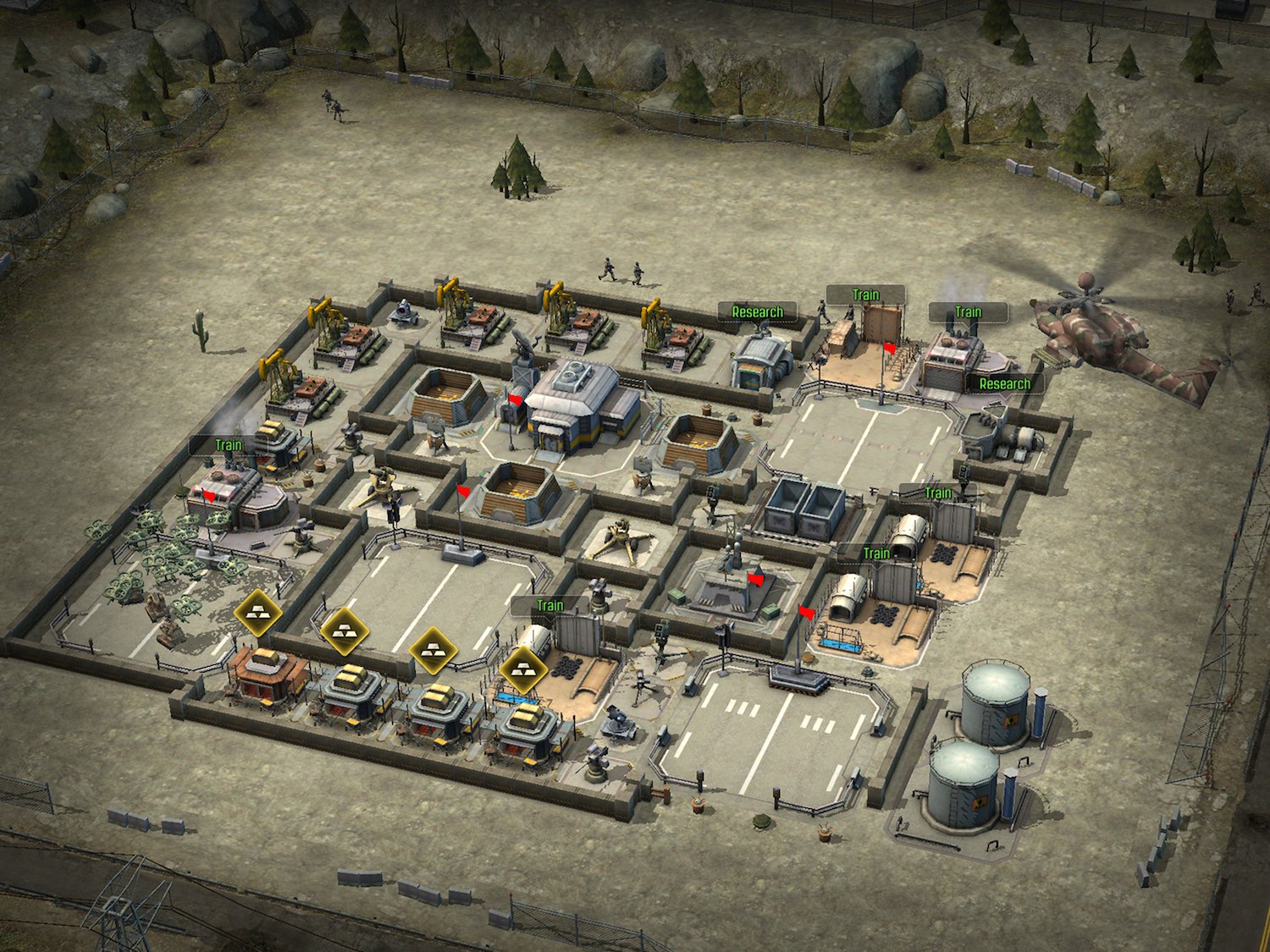 iTunes Description
Experience the excitement of Call of Duty® like never before. Command an army of legendary heroes, elite soldiers, and devastating drones straight from the Call of Duty franchise in this 3D combat strategy game. Customize your base and train elite forces to dominate your enemies in fierce battles featuring fully controllable heroes and epic Killstreaks, like the first-person chopper gunner.

Take command of a small outpost and build it up into an impenetrable base. Then go on the offensive, launching attacks against your enemies. Take direct control of heroes such as Price, Soap, and Harper, wreaking havoc with game-changing Killstreaks. Create deadly alliances with your friends, competing for in-game rewards.
Forum Thread: Call of Duty®: Heroes (By Activision Publishing, Inc.)
---
CastleStorm – GriffyStorm
iTunes Description
The creators of CastleStorm give you a whole new way to take on your enemies with GriffyStorm! Guide your griffin through endless towers and perform death-defying mid-air jumps to keep him from getting crushed by your enemy's battlements. Share your progress with your friends through Facebook and Twitter, and track your progress via Leaderboards to see how you stack up against other GriffyStormers. Easy to play yet extremely difficult to master, GriffyStorm is the addictive challenge you've been looking for!
Forum Thread: CastleStorm – GriffyStorm (By ZEN Studios Ltd.)
---
CastleStorm – KingMaker
iTunes Description
From the makers of CastleStorm comes KingMaker, an all-new puzzle game that allows players to test their mettle and prove their worthiness to claim the crown and rule the kingdom. Slide to match numbers across a four by four grid to raise your score until there are no moves left to take. Compare your scores via leaderboards and share your progress with your friends on Facebook and Twitter. KingMaker is instantly addictive and a royal good time for any puzzle fan!
Forum Thread: CastleStorm – KingMaker (By ZEN Studios Ltd.)
---
Creature Academy
iTunes Description
Collect and train hundreds of creatures in this addictive new 3D Action Game! Grab your phone or tablet now to take control of the battle with real-time, easy to use, precision-based touch controls!
Forum Thread: Creature Academy (by Kabam)
---
Full Ahead!
iTunes Description
SOS! Our precious submarine is lost. Join the rescue mission now! Become the operator of V3RN, a mechanical rescue ball device, and discover all secrets of the one of a kind submarine in 80+ challenging levels. Help us recover the boat from the bottom of the ocean!

Toss the virtual ball (V3RN) just like a real-life one by imitating the throw movement with your device. We're using the build-in gyroscope and accelometer to give you the realistic throwing feeling. Don't forget to scan the rooms with sonar and use the turbo engine to reach distant places!

Solve riddles, find hidden objects and gather all gears to master all levels!
Forum Thread: Full Ahead! – (by b-interaktive GmbH)
---
Gems of War
iTunes Description
From the creators of Puzzle Quest, play the new Puzzle/RPG/Strategy mash-up, GEMS OF WAR! Battle against epic bosses or other players. Conquer all 15 Kingdoms to unlock the world!
· Collect and level-up over 100 different troops and their special spells
· Discover over 150 Quests, each with a distinctive story
· Collect all 65 Weapons and their unique spells
· Rise on the global rankings in asynchronous PvP
· Team up with others in guilds
· Link your account so you can play across device platforms
Forum Thread: Gems of War (by 505 Games)
---
Ironkill
iTunes Description
Build. Fight. Destroy.

Ironkill is a Robot-versus-Robot fighting game that puts the player in control of a mechanical warrior fighting to become the unchallenged champion of the Ironkill leagues.

In this world of warriors, only a talented contender can move from continent to continent, with a roster of robots; always building, modifying and improving to defeat all competition.
Forum Thread: Ironkill (by Play Motion)
---
Master of Tea Kung Fu
iTunes Description
Become a master of an ancient form or martial arts known as Tea Kung Fu. The art of fighting by drawing power from your cup of tea during battle.

Fight your way to the top and discover new tea spices you can use to enhance your powers. Increase your level and earn power moves that you can perform in battle by consuming tea.

Fight with honour, or fight dirty. Because sometimes it's just easier to throw your tea in someone's face and bash them with your cup!
Forum Thread: Master Of Tea Kung Fu (by Stanley Tsang)
---
Ninjump Dash
iTunes Description
NinJump Dash is a live, multiplayer racing game featuring your favorite characters from NinJump, the mega-hit game enjoyed by millions of players around the world. You'll race against three real people, including your Facebook friends and random opponents. The action is real-time. Jump over obstacles to overtake your opponents. Shoot rockets, portals & throwing stars at players ahead of you to knock them back. Drop punch boxes to slow competitors behind you. Outfit your character in pirate garb, robot gear, the female ninja look, a chicken suit and other fun costumes. Taunt the competition. Join a league and climb the leaderboards. Jump on in.
Forum Thread: Ninjump Dash – (by Backflip Studios)
---
Poppets
iTunes Description
Meet the Poppets! Help guide these lovable misfits on a fun flying adventure through the tree tops of magical lands.

Tilt your Poppet through twists and turns collecting hearts, but watch out for branches and annoying pests that will pop your balloons! Keep your wits about you as the mischievous Koo appears. Is he friend, or foe?

You'll need some fancy flying to get your Poppet safely across the finish line!
Forum Thread: Poppets (By CakeBytes Creative Inc.)
---
Quest for Revenge
iTunes Description
The great Kingdom of the west has fallen. The gods ignore the prayers of the desperate. A dark warlord has extinguished the last remaining princes of the land and there are no more heroes who can stand against the armies of evil.

The mercenary doesn't care. The last person who meant anything to him was killed, and he is sitting in prison for a murder that he didn't commit. Someone will bleed for it, and it will get ugly.

Explore the mysterious and adventurous scenes of the Dark Coast. The beautifully designed, richly detailed levels lead you through mighty castles, dark dungeons, dangerous swamps, and ancient crypts. Make your way through a multitude of fierce soldiers, dark undead, and menacing monsters.
Forum Thread: Quest for Revenge (by BBG Entertainment GmbH)
---
Rugby Nations 15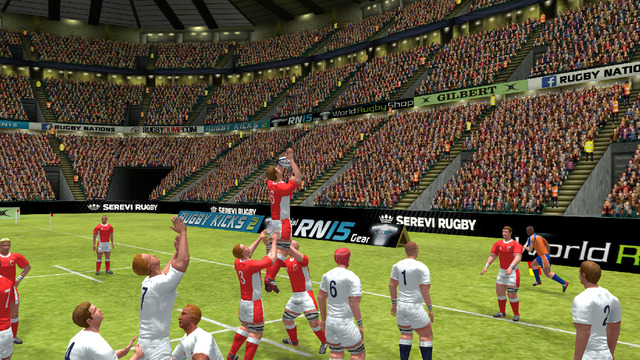 iTunes Description
Rugby Nations 15 comes loaded with full-featured career mode, which takes your rookie player through the ranks of the sport from bottom tier clubs right through to international rugby stardom, all the while boosting your skills and stats. Optimized Phoenix™ technology powers the pixel-perfect 3D visuals, upgraded audio and enhanced AI, including the new defensive AI with upgraded Box Kick and Cross Field Kick AI for a more realistic rugby gameplay. New challenges, including Autumn Internationals, 50 teams from around the world and top tournaments with Rugby Nations social integration for plugging into the world of rugby 24/7.
Forum Thread: Rugby Nations 15 (By Distinctive Games)
---
Sugarmons
iTunes Description
Create and Pop thousands of hungry sugar monsters and prepare to engage in an extremely fun, addicting, and challenging adventure. Pimp each and every aspect of your Sugarmons and load them into your game! Hundreds of collectible items are available for the following categories: Body Color, Skin, Eyes, Mouth, Cheeks, Hair, Forehead, Headgear, and Costume. Turns out that's thousands of unique ways to combine them! You may even earn rare items that none of your friends possess!

Make quick finger swipes across the screen and place special elemental orbs strategically to combo other elemental orbs. Pop as many Sugarmons as you can in this one minute game. Be fast to unleash a time bonus and extend your game time. The skilled will survive while the unskilled will perish.
Forum Thread: Sugarmons (By Kristina Seong)