Earlier this year, we reviewed the SteelSeries Stratus pint-sized iOS game controller. It's a great accessory, but the common complaint across the entire internet seemed to be that it's just too tiny. The SteelSeries Stratus is great for having a small controller to toss in your bag and play with on the go, but if you actually want to settle in to your couch and get involved in a longer play session it didn't take long before you started wishing the controller was bigger.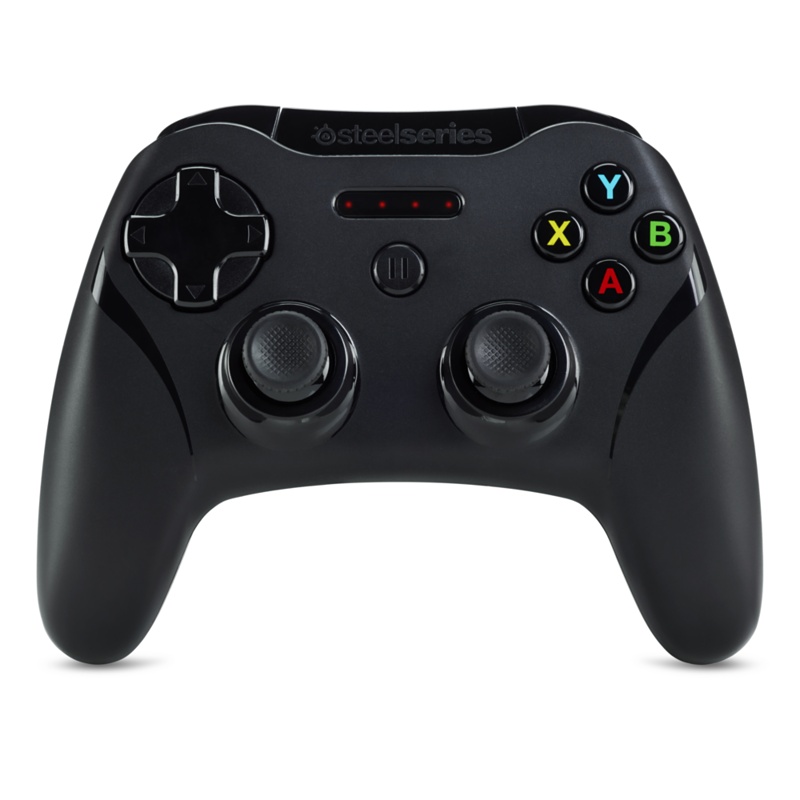 At E3, we got our hands on the XL version, and it alleviated all of our sizing complaints. Instead of curling your hands around the tiny SteelSeries Stratus, holding the SteelSeries Stratus XL is more similar to having an Xbox 360 or Xbox One controller in your hands.
As of this morning, the SteelSeries Stratus XL is available at Apple.com for $69.95. I got one last week, and it's a great accessory. I still don't feel like we're quite hitting a pricing sweet spot for these yet, as $69.95, unless you play a lot of iOS games you wish you had a controller for still seems a bit expensive.
Regardless, SteelSeries makes great stuff, and aside from the price point I don't have anything but good things to say about the SteelSeries Stratus XL. A favorite feature of mine, which people seem pretty evenly split on, is the lack of rechargeable batteries. Instead, it just takes a couple AA's.
SteelSeries is saying they'll last 40+ hours of use, and there's a switch on the back to totally turn the controller off when you're not using it so it shouldn't be too hard to maximize the battery life. I prefer AA's because you can get 'em anywhere, and are never stuck in a situation where you need a charger. Additionally, if the lack of rechargeable batteries are a deal breaker for you, look into something like the Enerloop system and never worry about buying batteries again.
As mentioned, the SteelSeries Stratus XL is available at Apple.com now, and you'll be able to order it direct through SteelSeries or just go into an Apple Store to try one out for yourself on December 6th.