With Blizzcon rapidly approaching, the internet rumor machine is grasping on to any and all hints for what Blizzard will be revealing this weekend. Well, we got the most concrete evidence yet in the form of a brand new trademark filing. Dated October 28th, Blizzard put their legal dibs on the verbal trademark "Eye of Azshara." Now, given what we know about the World of Warcraft universe, the previous teases from Blizzard, and the fact that the November season card back is goblin themed, it seems all but confirmed that this is the name of the expansion and it's going to hinge heavily on gadgets and gizmos.
The Eye of Azshara in World of Warcraft is an area of the game which through a few expansions has become home to Bilgewater Harbor which is a massive goblin stronghold.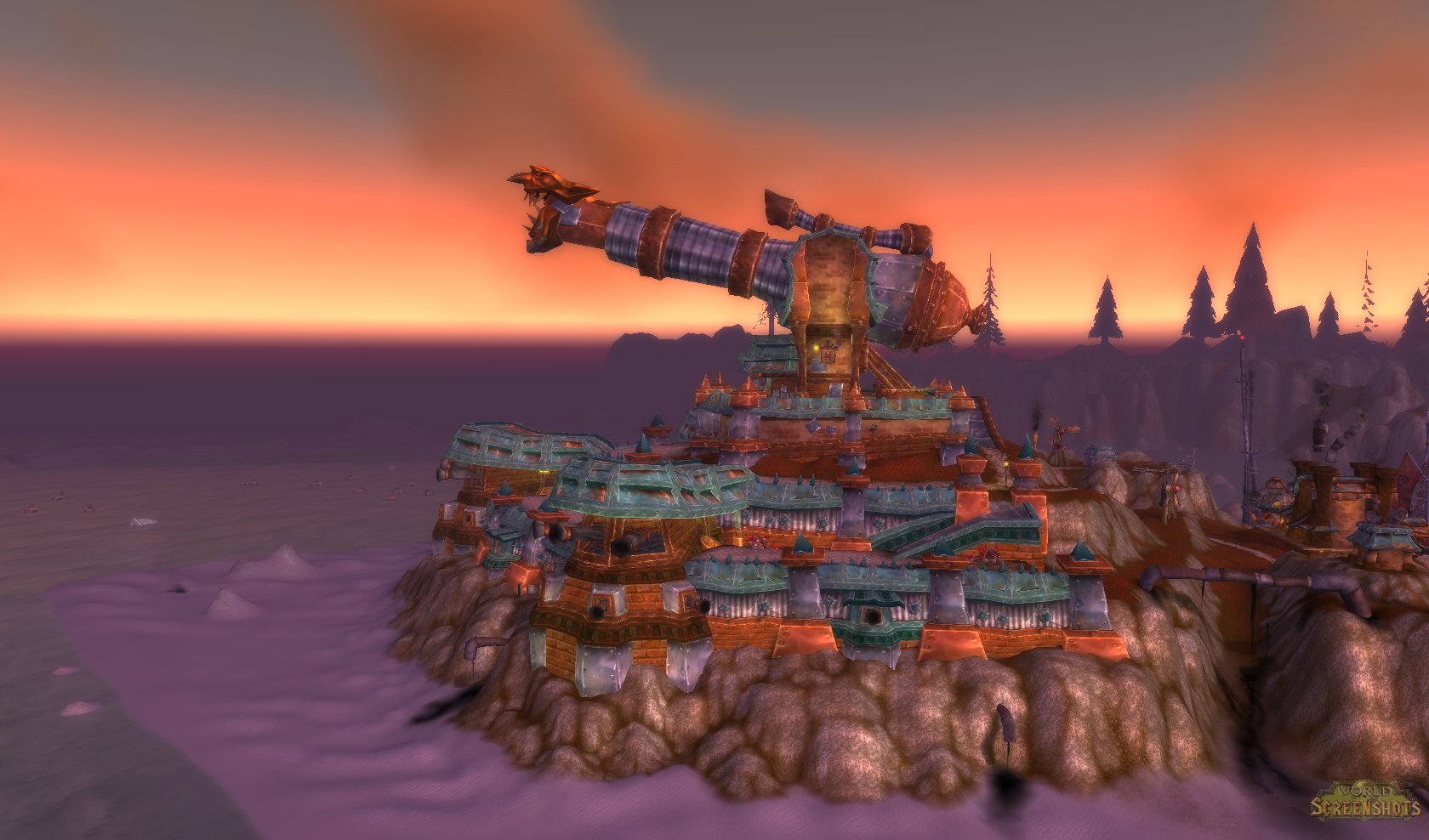 The trademark comes with the following notes:
Cl 9 Computer game software, computer game discs, downloadable computer game software, computer game software downloadable from a global computer network, interactive multimedia computer game program; downloadable electronic game software for use on portable electronic devices such as mobile and cellular phones, laptops, handheld computers, and tablet PCs.

Cl 41 Entertainment services;namely, providing on-line computer games; providing on-line non-downloadable computer games that may be accessed via a global computer network; providing on line news and information in the field of computer games.
What do you guys think? Seems solid, right? If nothing else, we don't have to wait too much longer to find out. Blizzcon is only a few days away.